In this post, we will show you what to do if your Galaxy Note 20 won't charge anymore. Premium phones like this shouldn't have any issues at all, especially if it's brand new. But problems occur every now and then and that's the reason why we publish contents like this.
When it comes to the charging process, it should start from the charger to your phone through the cable, and that's what we're actually going to do here. We will begin our troubleshooting from the charger to the cable (USB-C) and to your phone. We will try to rule out one possibility after another until we can figure out the reason why an expensive smartphone like your Samsung Galaxy Note 20 would no longer charge for some reason.
Fixing A Galaxy Note 20 That Won't Charge
In this guide, we seek to fix the problem but aside from that, we also want to know if the problem is fixable on your end, because if not, then you always have the right to have the Galaxy device checked or replaced, especially if you bought it brand new from a dealer. After the Note 7 debacle, Samsung often resort to device replacement if it's clear that its device has a problem A charging issue can be a sign of a battery problem. With that being said, here's what you need to do:
Check the Charger
It's easy to do this and you don't need to pry open the power adapter to know if it's defective or burnt. If it's burnt, you should be able to tell through smell. If that's not the case though, then you should check the port and look for something that might be obstructing the current.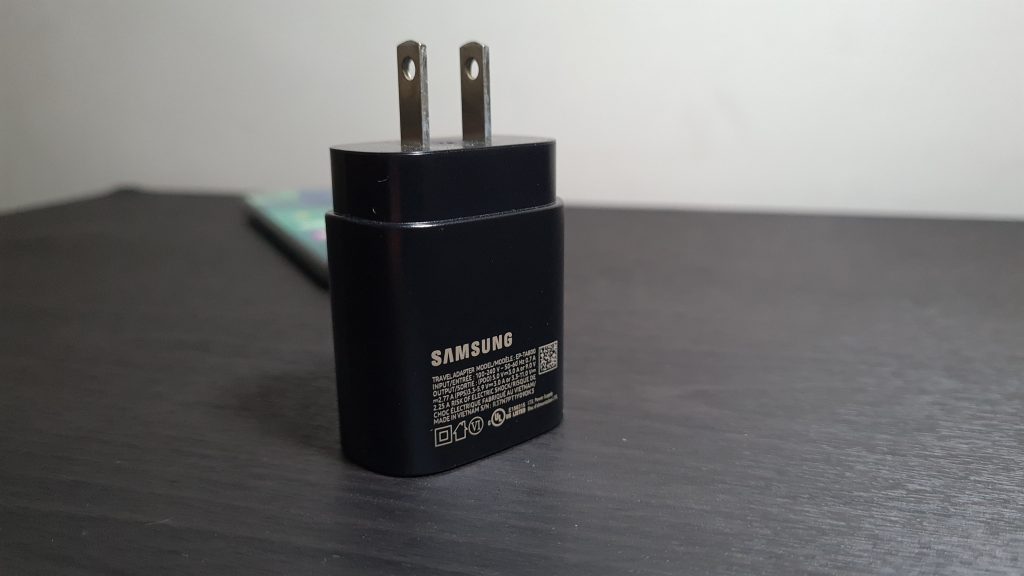 Anything that doesn't belong should be removed. If you find some kind of dirt, debris or lint, a pair of tweezers are all you need to be able to remove it. Also, you must check if the power adapter is wet or has some signs of water damage.
If everything seems normal and yet your Galaxy device is still not charging, try using a different charger to see if your device responds to it. That's one way of determining if the problem is the charger. If the power adapter is defective out of the box, then you can always claim for a replacement.
Check the Cable
The cable bridges your phone and the charger. If it's broken or something, then the current may not reach your device. To check if it's the problem, just make sure that the connectors on both ends aren't wet or obstructed by any debris or lint.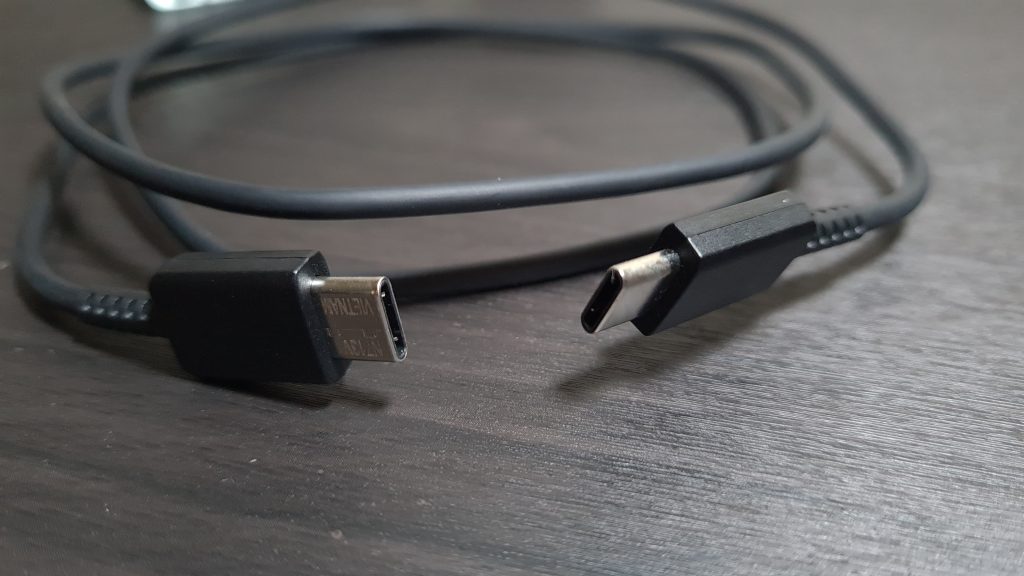 If they seem dirty, you can always soak them in alcohol and wipe them off with dry cloth. It's actually easier to clean the USB-C cables as they're larger. You may also run your fingers from one end to the other to know if it's broken somewhere.
Another way to know if it's a cable problem or not is by using a different cable to connect your Note 20 to its charger or a computer. Doing so will tell you if your phone is still capable of charging either through its original cable or the third party.
Force Restart your Note 20
There are times when a smartphone just develops a minor problem that affects some processes including charging. So after making sure that the problem isn't due to the charger or cable, the next thing you have to do is to refresh the memory of your Samsung Galaxy Note 20, if it's still powered on.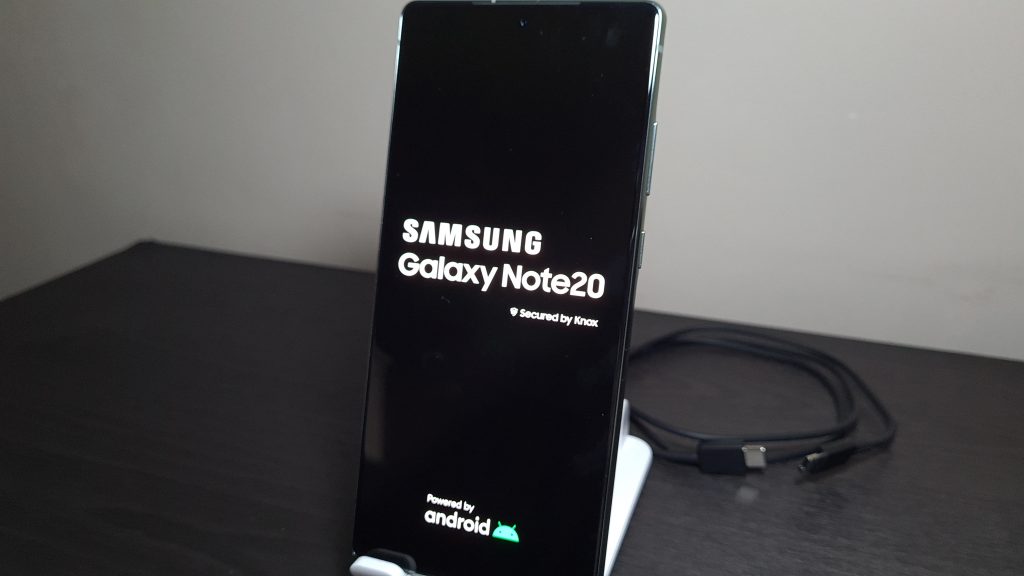 If the display is stuck on a black screen and your device hasn't been responding ever since it entered that state, then the more that you need to use this procedure. Here's how it's done:
Press and hold the Volume Down button and the Power key at the same time for 10 seconds. This will trigger your device to reboot.
When the logo shows, release both keys and wait until the device has finished restarting.
After this, try connecting your Samsung device to its charger again and see if it's charging this time.
Turn Off your Note 20 and Charge
Assuming that your device is still powered on but still won't charge after doing the previous solutions, then try turning it off and connect it to its charger using the cable that came with the box. While both the firmware and the battery are involved in the charging process when the device is powered on, it will still work even if the phone is turned off assuming there's no problem with the battery.
There are times when firmware issues may occur that may result in a problem like this. Turning your Galaxy Note 20 off and connecting it to its charger may somehow make it charge. But if this doesn't fix the problem as well, then this isn't just a minor issue. You may also try using the wireless charging to see if it works before going to the tech.
After doing the procedures above and your Galaxy device still won't charge, then it's possible that it's a hardware-related problem. You can call Samsung support or simply bring your device to any Samsung Experience store and have their technician check the device for you. Again, charging issues can be a sign of a more serious problem. At least, as a user, you've already done your part and now it's time to seek support from the tech.
Please support us by subscribing to our YouTube channel. We need your support so we can continue creating helpful contents in the future.
ALSO READ: