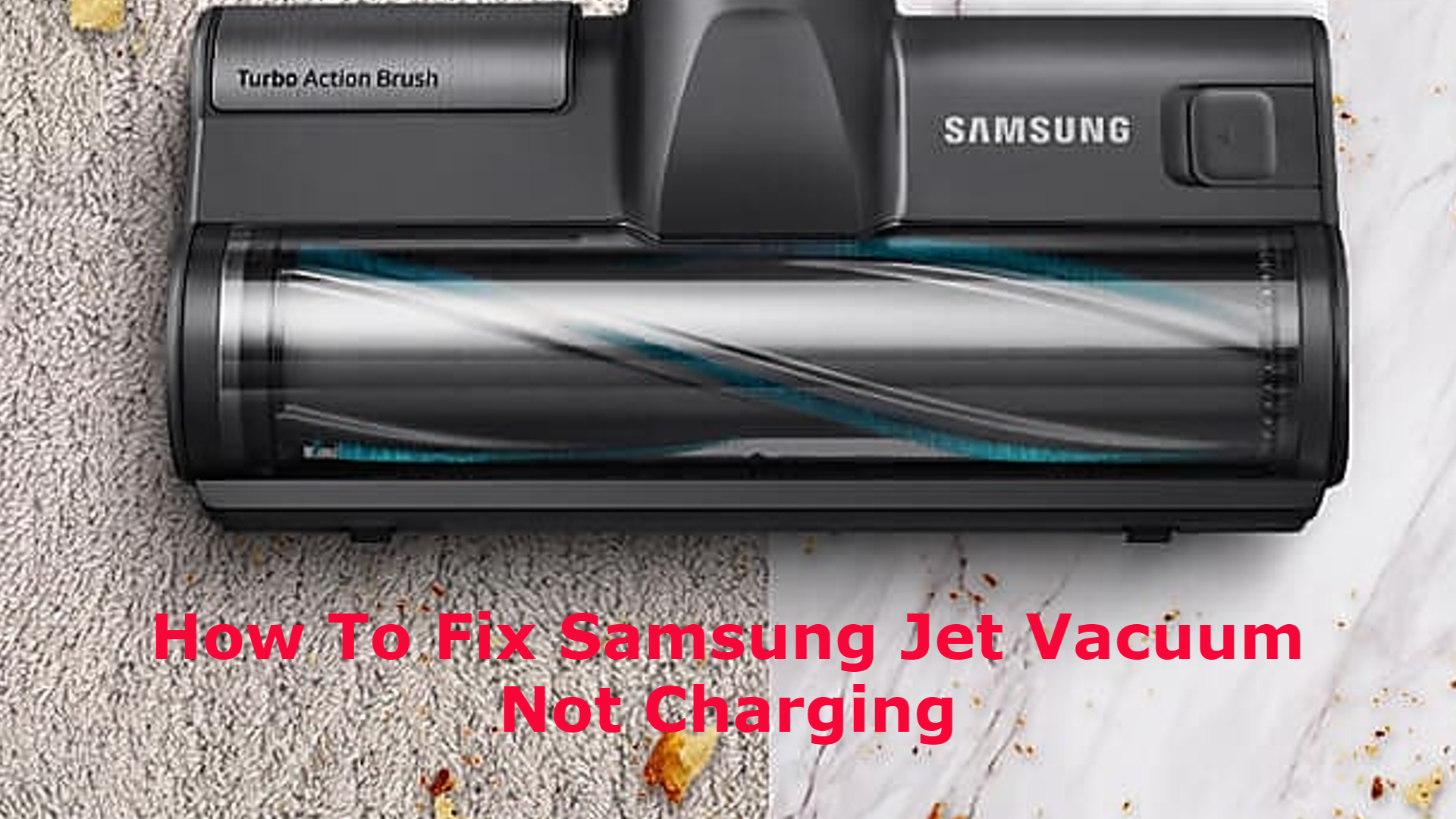 Cleaning your home and removing every bit of dust can be easily attained with Samsung Jet vacuum cleaner. It is a powerful appliance with up to 210 watt suction power and lightweight design. Their vacuum cleaner comes with a Jet dual brush attachment vacuums a carpet with dust and debris. You can also check its Multi-Layered Filtration System that disassembles to demonstrate its five step filtration system.
| Product | Brand | Name | Price |
| --- | --- | --- | --- |
| | SAMSUNG | SAMSUNG Jet 75 Complete Cordless Stick Vacuum Cleaner w/ Clean Station, Removable Battery | Check Price on Amazon |
* If you buy through links on our site, we may earn an affiliate commission. For more details, please visit our Privacy policy page.
But what will you do when after using your Samsung Vacuum cleaner, it wouldn't not charge? Let us check some of the helpful recommendations below.
Check The Electrical Outlet
The first thing to do if you've noticed that the stick vacuum does not charge is to check the power outlet. To ensure that you have a working outlet, try plugging something else into it such as lamps or charge your phone.
You may also try plugging the docking station into a different outlet. Some models of docking station have a red plug icon that lights up when it has power. The best way to check if it is not lighting up or if the charging dock of your vacuum cleaner does not have the light indicator, test the outlet with something else.
Turn Off the POWERbot
If your Samsung vacuum cleaner features a POWERbot that has seven cleaning modes, scheduling options, and sensor functions, turn off the emergency switch on the bottom of the vacuum. The smart technology of POWERbot includes auto-charging, finding its docking or charging station when the battery is low, and returning to its last location to resume cleaning when fully charged.
Check The Charging Dock
The most common reason why your vacuum cleaner won't charge is due to a power cord not connected properly. If you have trouble connecting it directly to an electrical outlet, try to use an extension instead.
If it is the Jet stick that won't charge, ensure that the charging stand is plugged into a 120V electrical outlet. You may also check if the vacuum cleaner is turned on, and then check if the LED of the battery level indicator is turned on.
For the stick vacuum cleaner, clean the charger terminal using a cotton swab or soft cloth to clean connections. For a POWERbot vacuum cleaner, unplug the docking station and clean the charge pins on the docking station and the POWERbot with a dry cloth. Then plug the dock back in to check if the battery will charge this time.
Turn On The POWERbot And Put It On The Docking Station
If you have a remote controlled Samsung Jet cleaner, turn on the emergency switch. Touch and hold Start on top of the vacuum until it turns on without using the remote. If the vacuum cleaner is able to turn on, place it in front of the docking station, command it to recharge, and then observe it as it docks.
The docking station is not level if you see the docking station wobble or move while the POWERbot is trying to get on it. Try putting it in a more leveled area. The charging pins are not connecting if you see the POWERbot repeatedly goes on and off the docking station and will not stay, so ensure that the charging pins are clean.
If you see the vacuum cleaner travels away from the charging dock and does not immediately return, it means the docking station does not have power, or you press a wrong command on the remote.
Replace The Charging Station
There's a great possibility that the issue lies with your charging station if it has not been resolved up to this point. For that matter, try purchasing a different charging station adapter. One of the best recommendations of accessories we can offer is the Samsung Jet 90 Vacuum Dual Charging Station Replacement.
Contact Samsung Support
If replacing the charging station did not help in fixing the problem, then it is time to consult this matter to Samsung support. They should be able to provide you with more in depth troubleshooting steps, repair it or help you replace the battery if it is faulty.
FAQs
How Do I Charge My Samsung Jet Vacuum?

To charge your Samsung Jet vacuum, just place the device on the stand or station. Ensure the stand or station is plugged into a power source properly. There will be lights blinking on the battery level indicator while it's charging.

How Long Does it Take to Charge a Samsung Robot vacuum?

If you are charging under normal mode, it will usually take around 60 minutes to fully charge the vacuum. If using Turbo (Max) Mode, that will only take 30 minutes.

How Long Does it Take for Samsung Vacuum to Charge?

The Jet vacuum will take about 3 and a half hours to fully charge on the cradle. It comes with two batteries and you can easily swap them out if you need more cleaning time.
| Product | Brand | Name | Price |
| --- | --- | --- | --- |
| | SAMSUNG | SAMSUNG Jet 75 Complete Cordless Stick Vacuum Cleaner w/ Clean Station, Removable Battery | Check Price on Amazon |
* If you buy through links on our site, we may earn an affiliate commission. For more details, please visit our Privacy policy page.