Some users just can't keep their #GalaxyNote5 from water so this post is meant to address the perennial question, "can a water-damaged Note 5 be fixed?" We hope that this article will shed light on this question once and for all. We also briefly cover other issues that prevents users from accessing their device so we keep reading.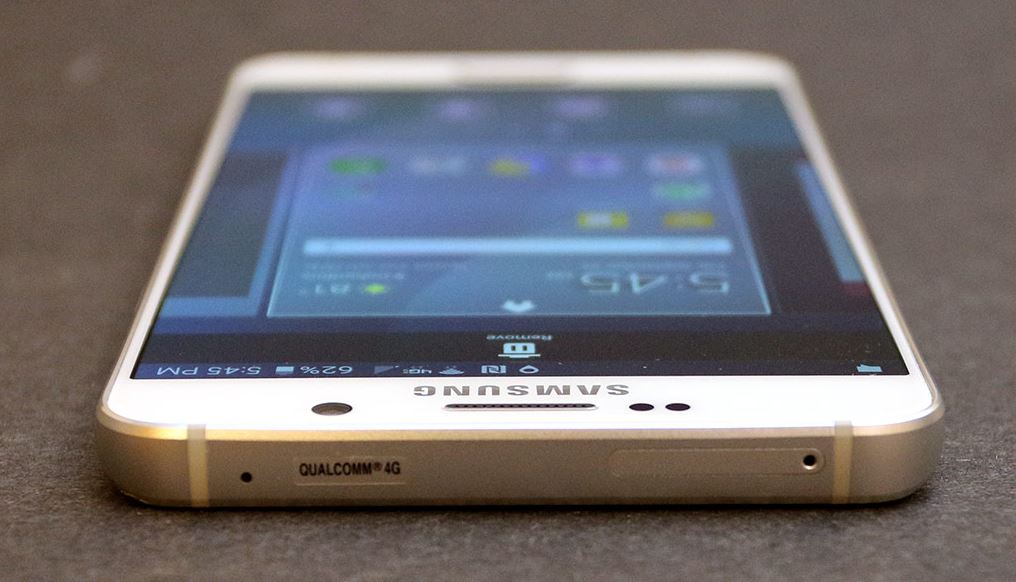 If you are looking for solutions to your own #Android issue, you can contact us by using the link provided at the bottom of this page.
When describing your issue, please be as detailed as possible so we can easily pinpoint a relevant solution. If you can, kindly include the exact error messages you are getting to give us an idea where to start. If you have already tried some troubleshooting steps before emailing us, make sure to mention them so we can skip them in our answers.
Below are specific topics we're bringing for you today:
Problem 1: Galaxy Note 5 won't charge after water exposure
Hello. My name is Emma Schmidt. I recently got my phone wet. When i tried to charge it, a yellow caution symbol popped up. The LDI in my opinion isn't pink, but I am not sure. I have a Samsung Galaxy Note 5. — Emmagraceschmidt
Solution: Hi Emmagraceschmidt. The Galaxy Note 5 does not have water-resistance protection like the S7 and S8 so if you dropped it in a pool or sink (or in a toilet), or if you splashed some water on it, there's a chance that some moisture may have penetrated inside.
Checking the Liquid Damage Indicator or LDI is a good way to determine if the motherboard is exposed to water. If it shows white lines between pink/red lines, there's no water damage. However, if there's totally no white lines or spots at all, that's a clear sign that you have a water damaged phone. What you need to do in this case is to either contact Samsung or bring the device to a shop that can clean and assess water damaged devices. Keep in mind that fixing a water damaged phone does not guarantee that your device will work 100% normally again. In some cases, a phone will work for a few days and weeks but will later on succumb to corrosion and other issues. In most cases though, the device will simply not boot back on. Since your phone appears to power on at this time, there's still a chance that it may be fixed.
In an ideal situation, you're supposed to do these steps following water exposure:
Turn off the phone.
Never charge it! Doing so might short the charging port or other wet components.
Remove the battery.
Dismantle the phone by removing the screen and disconnecting the motherboard and other components like the charging port.
Subject the phone and dismantled components in an ultrasonic cleaner bathed in anti-corrosion solvent for several minutes.
Dry the phone in a bag or rice for days, or with the help of a heat gun.
The same steps can be done by a repair shop so it's good if you let a professional do them for you. Unfortunately, they won't really fix any problem if any of the components had already been damaged. This is why it's important that you perform the steps above right away to lessen the chances of water causing permanent hardware damage.
At this time, there's no way for us to tell whether or not your phone has been damaged for good. You must let a qualified technician check the phone to know that.
 Problem 2: What to do if your Note 5 won't turn on after it's been accidentally dropped
I accidentally dropped my phone and it turned off. I tried turning on by just holding the power button and later trying the methods where you press the power and volume button as well as the method where you press the volume up button to no avail. If I connect the charger, the red light that indicates that the phone if charging will turn on after a while, and will then turn blue if I press any button and the sound that indicates that the phone turned on begins to play on a loop (all of this while the screen stays black). After a while, the light and sound go away and I am left with a very dead phone. — Jeanguitarandbass
Solution: Hi Jeanguitarandbass. Everything that we provide here in detail are meant to fix software issues. Sometimes, we do recommend that a user try to see if they can turn the phone on to alternate modes such as Recovery mode, Download mode, or Safe mode in order to check if the phone is not totally dead. We would recommend this in your case as well but it doesn't mean that you'll be able to fix a hardware issue. If your phone won't turn back on at all, there's very little that you can do about it. We don't think it's a charger issue but you can also try a different  known working charger and cable to make sure. If your Note 5 stays unresponsive and won't even show any indication that it is charging, you must let a technician check it.
Problem 3: Galaxy Note 5 screen won't turn on, keeps asking to install Oculus
It's been 3 days since my Note 5 received an update and problems started for me.
First, when I unlock my cell phone a black screen appears (keeps appearing even after 3 hard resets, with cache cleared before) asking me to install oculus. After installing oculus, it do not recognize any charger (tried 3 different chargers and all from Samsung), sometimes a black screen with a little cross at extreme right of bottom and I can't even get into my phone. Tried with 3 different PCs but now even PCs do not recognizes it. When I click on charging tab from drop down menu it redirect me to device maintenance instead of giving me option of MTP or other (tried configuring it from developers option but it is stuck at MTP, although I have tried to change it to charging only but to no avail…) So I am confused as it is configured to MTP but at main screen it is showing as charging only and I am unable to connect it to any PC. I am thinking to root it but I cannot establish it's connection with PC so I am stuck with bunch of problems. Everything was working fine 3 days before but now I am looking for rollback option. Please guide me. — Sirbuland Khan
Solution: Hi Sirbuland.  This problem can have two possible causes. One is a bug with Oculus app and/or other Oculus-related apps and services. To fix it, you must disable the said app or apps. It's possible that the system is confused whether or not to run Oculus app for virtual reality. We've have had cases wherein disabling the problematic apps fixed the issue so you should try it first. Just do the following:
Open the Settings menu either through your notification shade (drop-down) or through the Settings app in your app drawer.
Navigate down to "Apps". This may be renamed to something like Applications or Application Manager in OEM skinned versions of Android 6 or 7.
Once in there, find the problematic app.
You'll now see a list of stuff that gives you information about the app, including Storage, Permissions, Memory Use, Force Stop and Disable.
These are all clickable items. You'll want to click on Disable.
We are not sure how many Oculus apps and services are installed in your phone so be sure go over your list of apps to identify them.
The second possible reason for your problem is a bad charging port. If it's damaged or shorted, it may send incorrect signal to Android mimicking the input of a virtual reality device or that of Oculus headset (Oculus Rift). If disabling all Oculus apps won't fix the problem, then you should consider sending the phone in for repair so the charging port can be checked.
Problem 4: Galaxy Note 5 blocked by FRP lock error
Hi Android team. I have a problem with my Note 5. power is off after I rooted my device and I saw small note on the top left corner (custom binary blocked by FRP lock). Please help. my phone #: ********* or email ************ (phone number and email redacted). Thanks. — Lennon
Solution: Hi Lennon. Samsung added another layer of protection by implementing Factory Reset Protection (FRP) for devices running Android 5.0 and higher. This security feature ensures that only a legitimate user can wipe the phone with factory reset. FRP works with the assumption that a user knows his or her Google account credentials. It's not a forgiving system and if you happen to lose track of your Google credentials after attempting a factory reset, there's a fair chance that you won't be able to unlock your phone for good. At this time, there's no known official way to unlock an FRP-locked device, unless of you course you can provide the correct Google username and password.
There are some videos in Youtube that claims FRP can be bypassed if a user reflashes the device. We haven't tried it in our own device though so we can't say for sure if it works in all devices, or only in select ones that runs particular firmware versions.
Problem 5: Can't access Galaxy Note 5, keeps asking for Google account
I brought a Samsung Galaxy Note 5 from a friend and it is now locked. I need the original Google account that he used to activate but he doesn't remember anything about the Google account. — Cheyennemarks94
Solution: Hi Cheyennemarks94. Your case is similar to Lennon above. As mentioned, you'll only be able to unlock this device using the correct registered Google account credentials. If your friend can't remember his/her Google account, there's no point for you to buy the device anyway so just return the item and get your money back.
---