Thousands of people play Forza Horizon 5 every day since it was released on November 2021. While the game is generally reliable, certain players may experience difficulties from time to time. If Forza Horizon 5 won't launch and you have no idea what to do, we'll show you how to fix it in this troubleshooting guide.
How to fix Forza Horizon 5 won't launch issue?
If you're experiencing Forza Horizon 5 crashing or won't launch issues, these are the solutions that you do.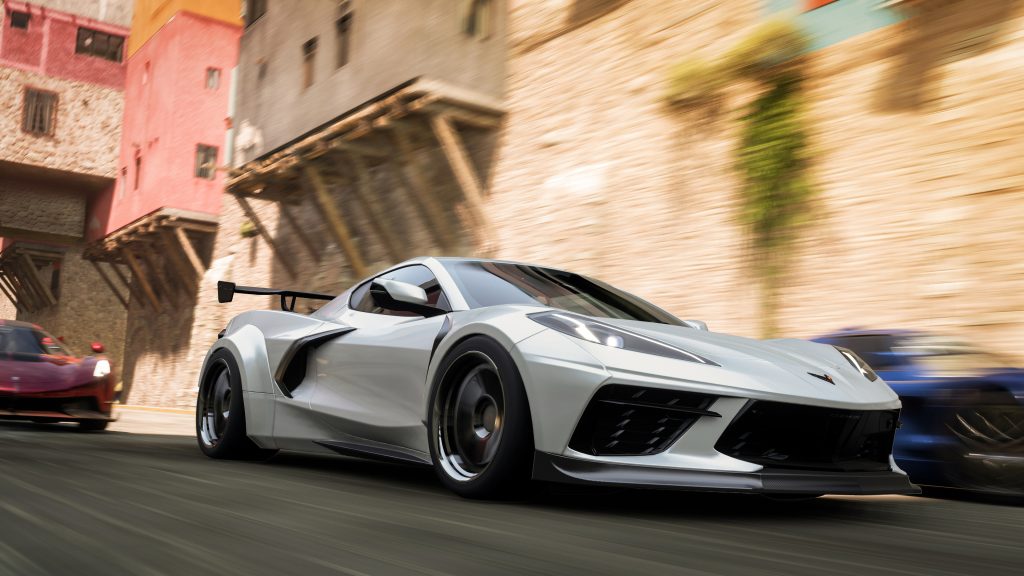 Fix #1: Ensure that Forza Horizon 5 game software is fully updated.
Before you begin any additional troubleshooting, make sure the Forza Horizon 5 game is of the latest version. When you try to play an online mode in Forza Horizon 5, the game should automatically download updates, but if you mainly play offline, be sure to check for the latest updates at this time.
Fix #2: Verify if PC can run the game.
One of the possible reasons why Forza Horizon 5 may not run in your PC is hardware incompatibility. As a consequence, your PC will be unable to run the game correctly or even launch it. We recommend that you study the system requirements stated below if your PC is outdated or has weak components.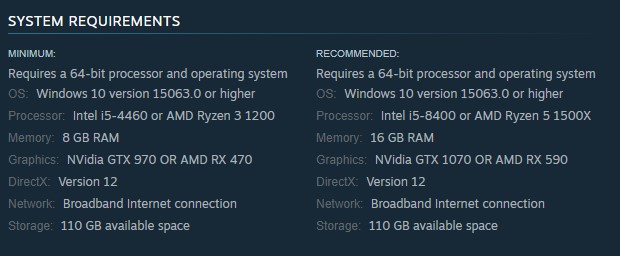 Forza Horizon 5 Minimum system requirements:
OS: Windows 10 version 15063.0 or higher
CPU: Intel i5-4460 or AMD Ryzen 3 1200
RAM: 8 GB RAM
GPU: NVidia GTX 970 OR AMD RX 470
DirectX: Version 12
Forza Horizon 5 Recommended system requirements:
OS: Windows 10 version 15063.0 or higher
CPU: Intel i5-8400 or AMD Ryzen 5 1500X
RAM: 16 GB RAM
GPU: NVidia GTX 1070 OR AMD RX 590
DirectX: Version 12
It's possible that Forza Horizon 5 will crash if your computer doesn't meet the game's minimum requirements. This can only be fixed by upgrading your hardware.
Fix #3: Play Forza Horizon 5 using an Administrator account.
Allow Forza Horizon 5 to run as administrator in order for it to access all of the files it needs. Here's how to do it:
Right click the Forza Horizon 5 icon in your Steam Library.
Go to Properties > Local Files tab.
Click Browse Local Files.
Locate the game executable of Forza Horizon 5.
Right click it and go to Properties.
Click the Compatibility tab.
Check the Run this program as an administrator box.
Fix #4: Install the latest graphics driver.
Keeping your software, particularly your graphics driver, up to date is just as vital as having the correct hardware. Unfortunately, not many PC players realize this.
A driver is a piece of software that every hardware component needs to function properly when the operating system calls for it. If your graphics card drivers aren't the latest version and you try to play a game, you may have difficulties like crashing, freezing, lagging, and other performance issues.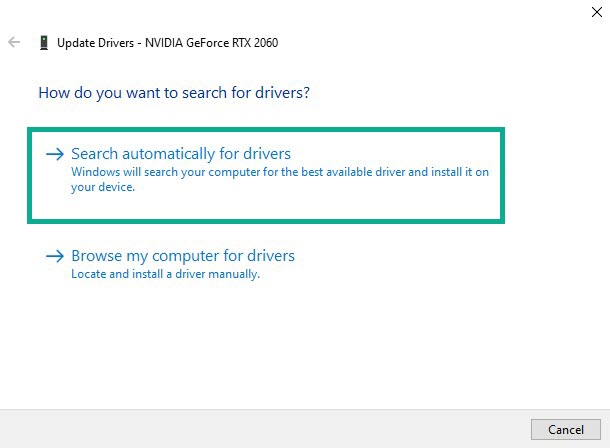 To learn how to update your video card, choose one of the links below.:
You may also go to Device Manager and manually upgrade your graphics driver. Here's how to do it:
Right click the Start button located at the bottom left of the screen.
Select Device Manager. You can also access Device Manager by accessing the Control Panel.
Select Display Adapters.
Then right click the adapter found under the Display Adapters category.
Select Update Driver. Wait for a few minutes to complete the process. Once completed, the performance when you play the games on your Windows PC should also improve.
To avoid system difficulties, compatibility issues, and crashes, both PC users and PC gamers should upgrade their Windows operating systems on a regular basis. Follow these procedures to upgrade your Windows program:
On your keyboard, hit the Windows + I keys to open up the Windows Settings menu.
Go to the Update & Security tab.
Under the Windows Update section, select Check for Updates.
Select Download and install if a feature update is available.
Wait for the updates to complete before restarting your computer.
Fix #5: Turn off your antivirus software.
Conflicts with antivirus software or third-party programs on your PC are one of the most prevalent causes of Forza Horizon 5 not starting. If you're using the built-in Windows Security antivirus, try disabling it to see if that will allow the game to launch. You must do the same if you have a third party antivirus software.
Some of the known antivirus that has documented conflicts with games include the following:
Avast
Avira
Bitdefender Firewall
Comodo Antivirus
Emisoft
Trend Micro Maximum Security
If your antivirus is the problem, we recommend that you choose another antivirus program to secure your computer.
If disabling antivirus software doesn't work, try disabling certain programs to see what happens. Certain applications may cause the game to refuse to launch because they cause a conflict or a threat.
Some of the known examples are:
MSI Afterburner,
OBS,
Discord, and
other streaming programs.
Disable background software and restart the game to see whether they're the source of the problem.
Fix #6: Repair game files.
You may also try using your launcher's file repair tool if the problem is caused by faulty or corrupted game files. This is true if you're using Steam to play Forza Horizon 5 (PC version).
Repairing Forza Horizon 5 game files on Steam
If you're playing Forza Horizon 5 on Steam, here are the steps that you must do: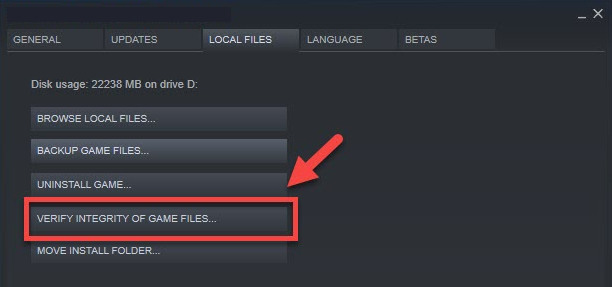 Start Steam, then go to Library.
From the list of installed games, right-click Forza Horizon 5.
Select Properties.
Go to Local Files from the drop-down menu.
Select Verify Integrity of Game Files from the menu.
Wait a while for the procedure to be finished.
Restart your computer after the process is finished.
Repairing Forza Horizon 5 game files on Xbox Game Pass
If you play the game via the Xbox Game Pass app, you can use the Windows Repair utility instead. Here's what you need to do:
Press the Windows key on your keyboard.
Type in "Forza Horizon 5" and right-click on the Forza Horizon 5 search result.
Click App settings.
In the App settings menu, click on the Repair button.
Wait for a few moments to allow the system to repair the game.
Fix #7: Close other background apps.
It's possible that there's a software conflict if you're running other programs while playing Forza Horizon 5.
When running MSI Afterburner, several gamers have reported experiencing black screen issues. I didn't find this third-party app to be bothersome, but your PC's particular software environment might be a role in why certain apps don't operate as intended.
The usual guideline is to try closing other programs to see if it solves the problem. To do this, you can open Task Manager (CTRL+SHIFT+ESC) and force close the background apps that you suspect might be the cause of the launch issues.
So, if running Forza Horizon 5 for a short period of time solves the problem and the black screen disappears, you should use the process of elimination to figure out which of your apps is causing the issue.
Fix #8: Run the game with the latest Microsoft Visual Studio.
Microsoft Visual C++ is an application that supports Microsoft games; if you don't have this software installed or there are missing files, Forza Horizon 5 may not launch. You can reinstall this important software component with these steps:
To launch the Run box, press Windows Key + R.
Type in appwiz.cpl and press Enter.
In the list, look for the Microsoft Visual C++ programs.
After selecting each entry, click Uninstall.
Download and install Microsoft Visual C++ from the Microsoft website.
Fix #9: Stop overclocking.
Overclocking can be the reason why Forza Horizon 5 is not launching. What you can do in this situation is to return the GPU clocks back to normal and see if that will fix the launch issues.
Fix #10: Reset Microsoft Store.
Damaged or corrupted Microsoft Store cache and data can affect games. If you have the PC version of Forza Horizon 5 from Xbox Game Pass, follow these steps on how to reset the Windows Store app.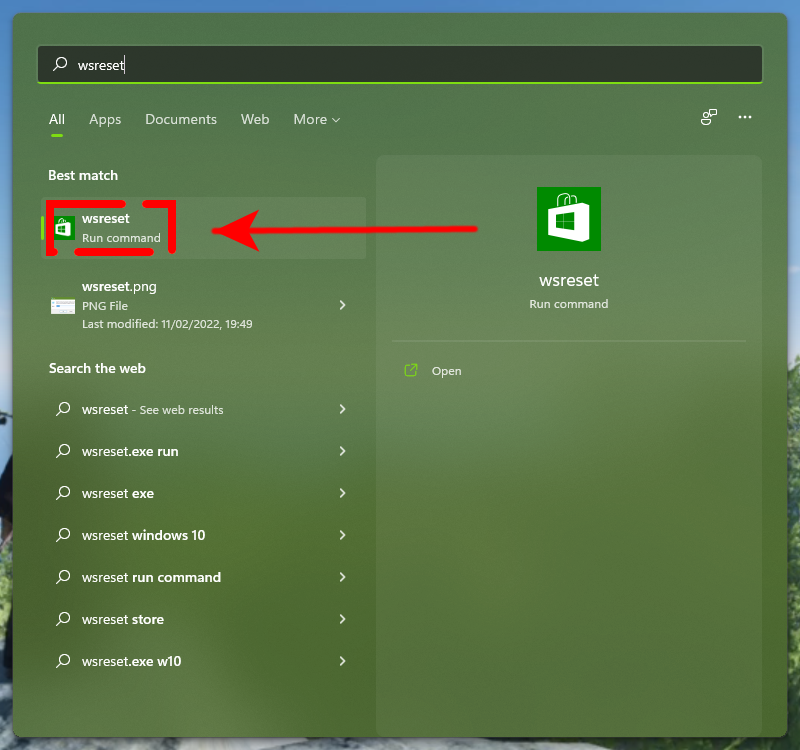 Force quit the Microsoft Store app via the Task Manager (CTRL + SHIFT + ESC).
Press the Windows key on your keyboard and type "WSRESET."
Click on WSRESET in the search result.
For a few seconds, the MS-Dos interface will appear. Wait for it to shut down on its own, and then open the Microsoft Store.
Delete Forza Horizon 5 from the system.
Reinstall Forza Horizon 5 once again and check for the issue.
OTHER INTERESTING ARTICLES YOU MAY LIKE:
Visit our TheDroidGuy Youtube Channel for more troubleshooting videos and tutorials.