This post will help you show your contact info on the Galaxy S21 Lock screen. Read on if you need help showing your contact details or other useful message on your new Samsung smartphone's lock screen so that anyone can reach you whenever you happen to misplace it.
Show Contact Information Samsung
Losing or misplacing a smartphone is inevitable regardless of how prudent the owner may be. Because of this, smartphone manufacturers including tech giant Samsung, do integrate a feature that's primarily tasked to display the owner's contact information on the phone's lock screen.
This feature has been introduced since the Marshmallow OS or Android 6.0 and in later versions.
In modern Samsung smartphones, this feature is labelled as Show Contact Information. And to activate this feature, users must enable the button from the settings menu.
In case you need help activating this feature on your new Samsung Galaxy S21 smartphone, I've laid out a quick walkthrough for you to follow.
Here's how to show your contact information on your Galaxy S21's lock screen so that anyone can contact you when you accidentally lose or left your phone somewhere.
Easy Steps to Show Contact Info on the Galaxy S21 Lock screen
This method is also applicable when enabling the show contact information feature on other Samsung Galaxy devices with the same software version with the S21 series. Actual screens and menu items however may vary between device models.
1. To get started, access the Apps viewer by swiping up from the bottom of the Home screen.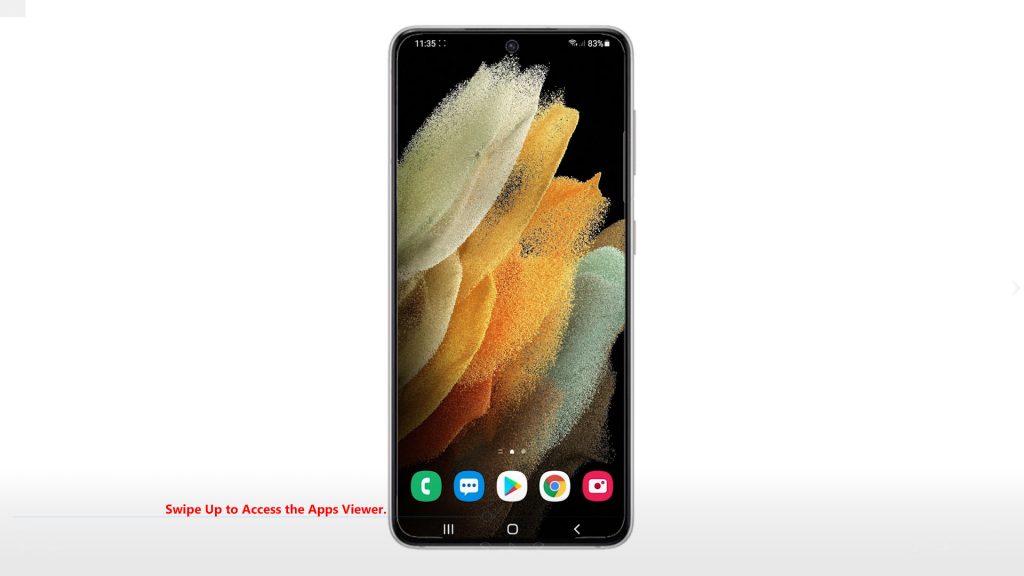 Different app icons will load up on the next display.
2. Locate and then tap the Settings icon.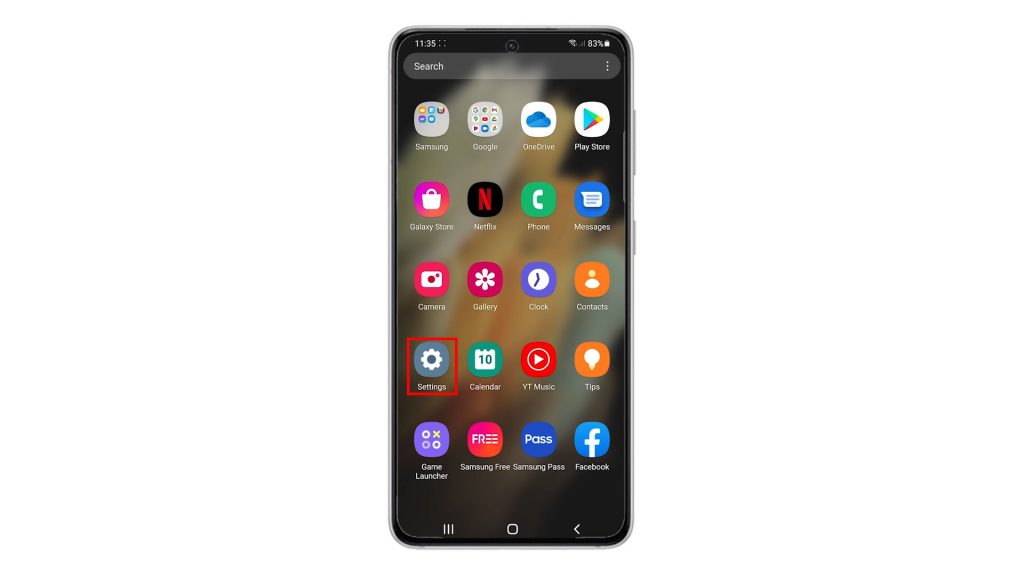 Doing so will launch the main settings menu, highlighting all basic and advanced features you can use and manage.
3. Scroll up or down to view more items. Then, tap on Lock screen.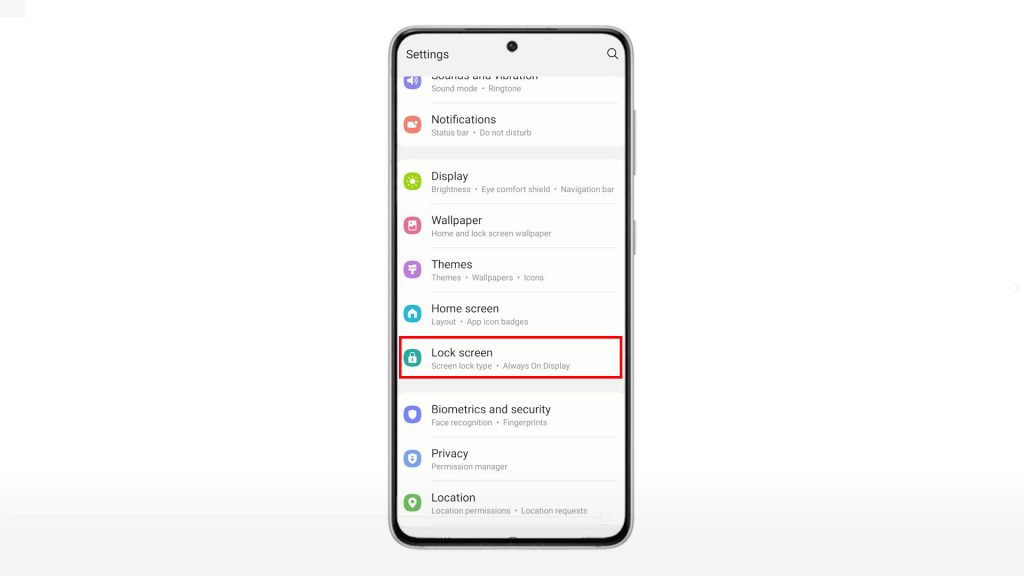 The Lock Screen settings menu opens next. Here, you will see a list of lock screen features you can use and customize.
4. Locate and then tap Contact information.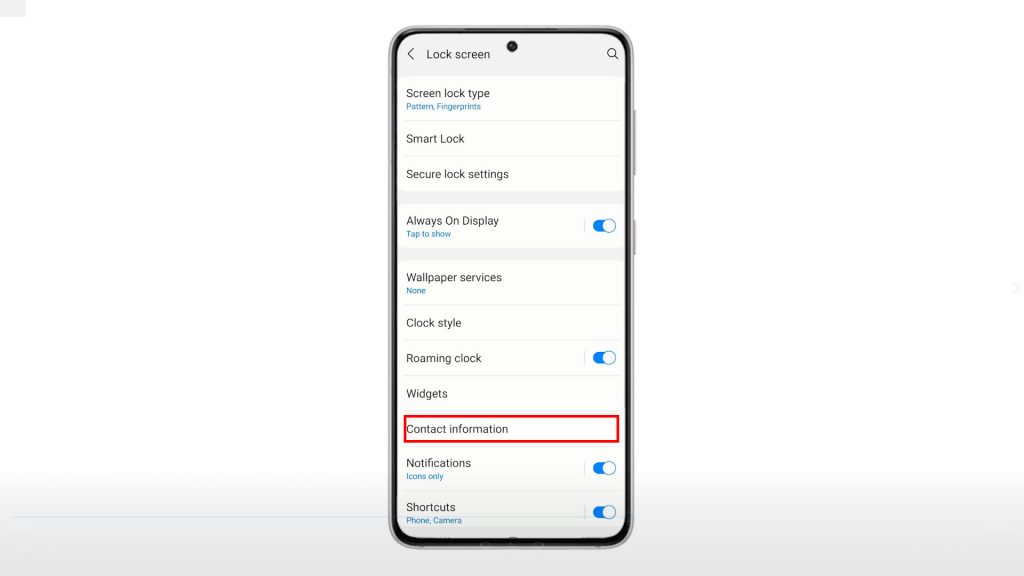 A pop-up window opens, prompting you to enter the contact details that you'd like to be displayed on your phone's lock screen.
5. Type the details into the provided text field and then tap Done to save it.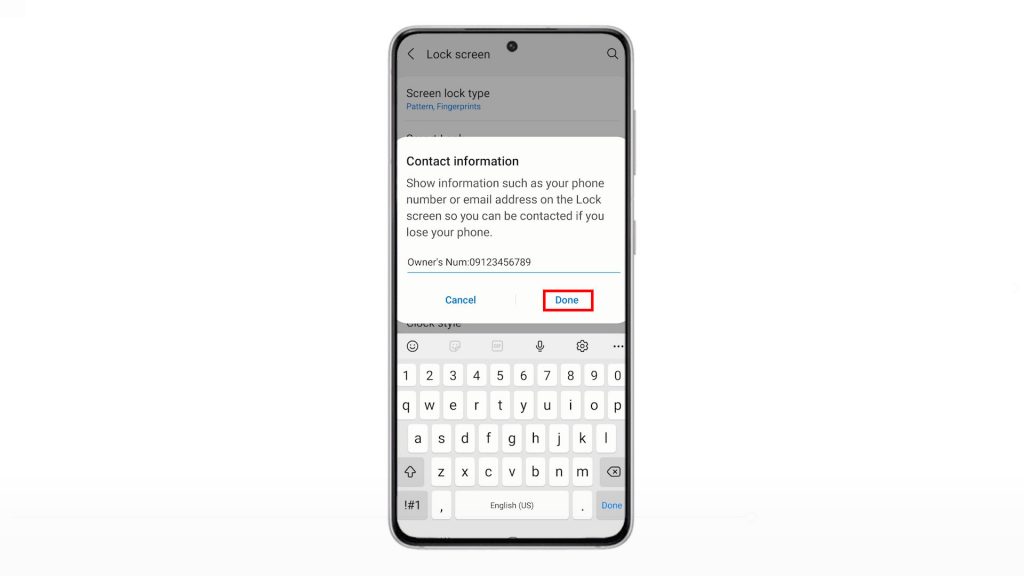 The contact information will then be added among the lock screen elements.
To see if it works, press the side key to lock your phone. Once you wake your screen to view your Lock screen, you should see the contact information or message beneath the Time and Date widget.
To change this information, simply go back to the Lock screen settings menu, tap Contact information and then make necessary changes.
And that's how you show your contact information on the Galaxy S21 lock screen.
Aside from your contact number, you can also add other essential notes or specific instructions on your phone's lock screen to help someone return your phone if you lose it. You can even put your name, other phone number, or email email address that you can access from multiple devices.
This is by far one of the Android features that good people would appreciate more as they would no longer have a hard time returning such hefty find. Just be sure to put only the useful information that says who the phone belongs to and how to contact that person.
Hope this helps!
More Video Tutorials
To view more comprehensive tutorials and troubleshooting clips on different mobile phones and tablets, feel free to visit The Droid Guy channel on YouTube anytime.
You might also want to read: