There are a lot of brands competing to make sales on their Android devices in the market today. Each of them has cutting-edge technology that makes many of the customers confused to choose which device is better. That's why, Samsung Galaxy S7 Edge comes out with an enormous features, one of them is the capability to store huge files, customizable AOD (Always On Display), adjustable sound equalizer, and more. Samsung really did a good job researching on what people want to have in their devices that can be useful for everyday activity.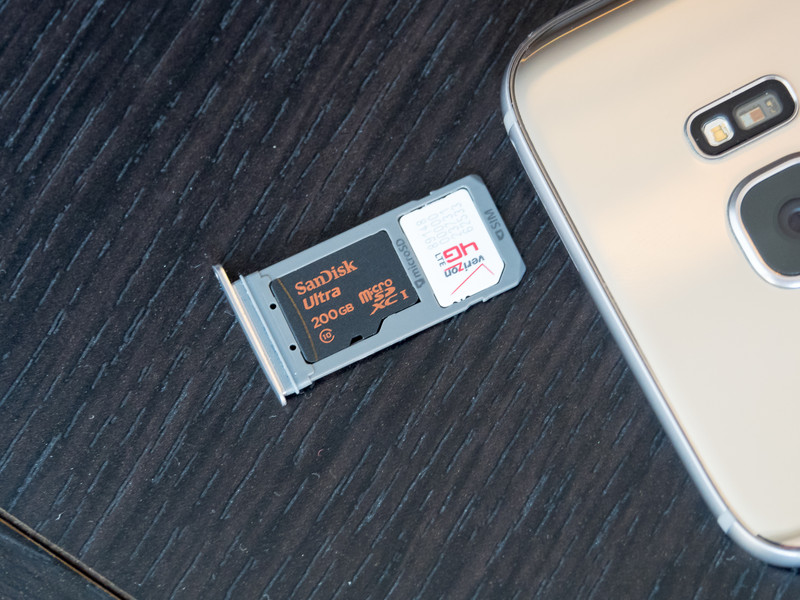 In this post, I will discuss an issue about Samsung Galaxy S7 Edge SD card undetected problem. With an adoptable storage feature, you will be able to store a lot of pictures, video recordings, save hundreds of music tracks. But, it's a useless feature if the device can't detect the SD card.
The possible causes of the problem are…
The SD card got corrupted due to malware or virus

It is damaged as there are older generation of SD cards that has poor quality and some even last less than a year.

The possibilities of hardware issue, meaning the device has problem not the SD card.
I recommend you continue reading this post to understand the possibilities and learn how to perform basic troubleshooting on your device. You will learn to clear the system cache files as well as when to factory reset your device.
If you are looking for another possible steps to isolate the issue, then visit our Galaxy S7 Edge troubleshooting page, you can refer to some of the related issues that we already addressed.  Also, you can directly connect with us by filling up this Android issue questionnaire, if you think that your issue is different. We will reply to you as soon as possible but, please provide us the most detailed information about the problem so we can assist you better.
Troubleshooting Galaxy S7 Edge that can't read SD card
Problem: I have just gotten a Samsung Galaxy S7 Edge and it's not reading the SD card correctly. When I go to the sd card files in my phone its not showing anything. The card works perfectly in my S5 and also plugged into the computer. I am trying to use my music and videos I have on the card. All the files show up on the computer. Any help would be great!
Troubleshooting: Hi! Let's proceed directly to the issue. It might have been that your Samsung Galaxy S7 Edge can't read your SD card, but most probably it recognizes it. To start isolating the issue, follow these steps below:
Step 1: Force Reboot The Device
This is the easiest step that you can do to your device but it can resolve minor issues. The restart process will refresh the system closing some of the processes to determine if it can detect the SD card. There is a  possibility that this is a software issue or minor system crash especially after a software update. To force reboot your device, simply press and hold your device's Power key and Volume Up key for several seconds.
Step 2: Clear System Cache Partition
If your device was recently updated it's software, that might be the cause. There are times that after the update it causes issues to your device rather than fixing. Some the of the temporary old are now irrelevant and it cause conflict to the new one, so, it must be manually cleared through Recovery mode. Don't worry, it won't delete any important files in your device.
Here's how to run in Recovery mode:
Turn off your Samsung Galaxy S7 Edge.

Press and then hold the Home and Volume UP keys, then press and hold the Power key.

When the Samsung Galaxy S7 Edge shows on the screen, release the Power key but continue holding the Home and Volume Up keys.

When the Android logo shows, you may release both keys and leave the phone be for about 30 to 60 seconds.

Using the Volume Down key, navigate through the options and highlight 'wipe cache partition.'

Once highlighted, you may press the Power key to select it.

Now highlight the option 'Yes' using the Volume Down key and press the Power button to select it.

Wait until your phone is finished doing the Master Reset. Once completed, highlight 'Reboot system now' and press the Power key.

The phone will now reboot longer than usual.
Step 3: Remove Your SD Card And Reinsert
After performing clearing the system cache partition and the problem still occurs, then proceed and remove your SD card from the slot. Try to double check if the SD card is properly inserted and clear from any materials that cause connection problem, you can clean it and reinsert it back. The regular cleaning of it's connectors is recommended to avoid connection issues, if there's corrosion, it won't conduct electricity normally.
Step 4: Make A Backup Of Your Files To Your Computer/Laptop Then Format SD card
As you mentioned, your computer and your Samsung Galaxy S5 was able to read your SD card, then we recommend to make a backup of your files or simply copy and paste to your computer. Then, reformat your SD card using your PC to have a fresh start, your Samsung Galaxy S7 Edge might be able read it after the process. If so, then simply restore your backup back to your SD card.
Step 5: Use Another SD Card Or Buy A New One
If the issue still remained after the format, what you can do next is to try another SD card if one is available. This is only to find out if the device can detect it or recognized other SD card, because you have to make sure that your device is not experiencing a hardware issue, if so, then this troubleshooting steps will be useless.
Step 6: Factory Reset Your Device
This step is mostly the last resort to resolve any issues before bringing the device to a tech. But, performing this procedure will clear your device internal storage and restore your device back to manufacturer's default setting. I recommend to backup all your files first before you proceed.
Here's how to do it:
From the Home screen, tap the Apps icon.

Find and tap Settings and then touch Backup and reset.

Tap Factory data reset and touch Reset device.

If you have screen lock feature turned on, enter your password or PIN.

Touch Continue.

Tap Delete all to confirm your action.
Now, if ever this issue still occurs after the factory reset. Bring your device to the nearest Samsung service center in your area, it must be the SD card slot of your device has problems. You have to replace your device if they can exchange it.
CONNECT WITH US
We are always open to your problems, questions and suggestions, so feel free to contact us by filling up this form. This is a free service we offer and we won't charge you a penny for it. But please note that we receive hundreds of emails every day and it's impossible for us to respond to every single one of them. But rest assured we read every message we receive. For those whom we've helped, please spread the word by sharing our posts to your friends or by simply liking our Facebook and Google+ page or follow us on Twitter.