Understand and learn how to #troubleshoot your LG G5 (#LGG5) that can no longer send and receive text messages.
What to do if your phone can still receive #SMS but can't send one.
How to fix a G5 that can't receive text messages but can send without having issues.
Learn how to troubleshoot your LG G5 that can't send and receive picture messages or MMS.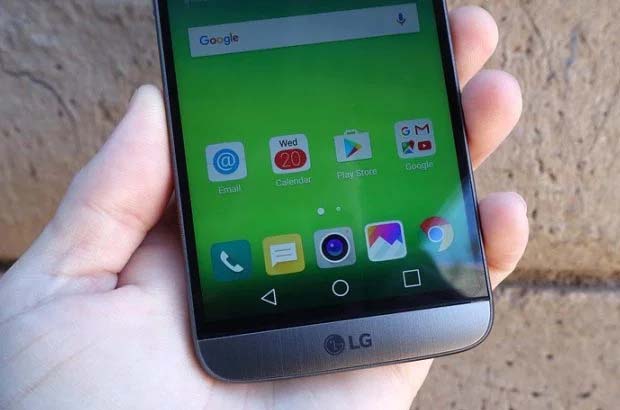 Being one of the most basic feature, text messaging can be transmitted easily as long as the phone has a decent service provided by a carrier and that the account of the user is in good standing. It's a shame for a powerful and premium smartphone like the LG G5 not being able to send and receive a byte size text message.
In this post, I will address this problem as we already received some complaints from our readers regarding this issue. In fact, it is widespread across all smartphones regardless of their operating system and technical specifications.
This article will guide you on how to troubleshoot and hopefully fix the following problems:
How To Fix LG G5 Cant send And Receive Text Messages 
LG G5 can't send and receive text messages
"I purchased the new LG G5 and it's just 3 days since I got it activated. My provider told me the porting of my phone number will take between 24 and 48 hours but I was able to send text messages sooner, which was a sign I already got service after a few hours. Texting has never been a problem until today. I can no longer send and receive text messages; they just failed every time I send them and I can't receive ones I sent from my other phone. Do you know what the issue is? Can you help me?"
This is just one of the actual messages we received from our readers. Basically, the owner has a brand new phone and he ported (transferred) his number from one carrier to another. Porting may take up to 48 hours to complete and within that period, your device may have service but it may disappear as the system adds information into the server. I think this is the reason why our reader said his service works sporadically. The solution to this problem is to wait it out. After 48 hours, your phone may have already been properly provisioned in your new carrier's system and naturally so, it will have service.
For those whose LG G5s have been working properly since day 1 and encountered this issue just recently, this is how you troubleshoot it:
Reboot your device if you haven't done so because there are times when the system glitches and affects some features and services.
Observe closely to see if your signal drops from time to time as that might be the reason why you can't send and receive text messages.
In case it's a signal issue (i.e. the coverage was lost), verify your phone didn't suffer from physical and/or liquid damage. If you're sure it didn't, then it might be a network problem especially if it's the first time it occurred.
To further verify if it's a network and/or account issue, try to make a call to any number you have on your phone. If the call goes through, then this automatically disqualifies both, which means that the problem might be with the phone.
Issues that point the phone to be the culprit may be fixed by master reset and I suggest you do that.
If problems point to the network or the carrier, then you have to call tech support and troubleshoot with their tech, inquire the status of your account and the service in your area.
LG G5 can't send text messages but can receive
"Just yesterday everything was working fine with my LG G5 but starting this morning, I can't seem to send a text message but I do receive some from my friends. I remember there was some kind of an update a few days ago but I'm not really sure if it has something to do with it. Maybe I just messed up something in my phone that's why it's not working anymore. Can you please help me fix it?"
Obviously, this kind of problem is not a service or an account issue because if it's one of the two, you shouldn't be able to receive text messages, too. To troubleshoot it, there's a few things you can do but there's no guarantee that you can fix it on your own. What you can do is to validate some things so that you can explain well to a technician what happened to your device and here's what you need to do:
Try sending a text message to your own phone number using your LG G5. It will tell you immediately if you can send a text message and/or receive it.
In case the sending failed, verify further if the phone can really receive messages. Borrow a phone from a family member or friend or ask someone to send a text message to you. If you can receive it, then the issue must have something to do with the Message Center Number.
Only very few owners actually know about the Message Center Number and how important it is to sending text messages, so you should call your service provider or carrier about this problem and they sure can help you fix it.
LG G5 can't receive but can send text messages
"For some reason, my LG G5 can no longer receive text messages yet I can still send without having issues. I have a lot of friends telling me I haven't responded to their messages this past couple of days. Regularly, we do text each other everyday and I also wonder why I haven't heard from them even from people I texted. What should I do?"
In the event that you can send text messages but can't receive them, then you should check if your phone still has enough storage left to store those messages. I understand texts are very small about of data but if you have used up all the storage, then it's impossible to store those messages. However, you need to further verify everything before seeking assistance from your provider. Here's what you need to do:
Compose a text message and send it to your own phone number. If it goes through, you should be able to tell as the message will appear as a thread.
If you can't receive your own text message, check the internal storage of your phone. You may delete some large files and try sending another message to your own number to see if the problem got better.
In case the problem remains, you have to clear the cache and data of the messaging app you're using.
Lastly, if the issue persists, then perform the master reset before contacting your service provider to help you fix it.

LG G5 can't send/receive MMS or picture messages

"More often, me and my friends share pictures through text. We've been doing it for years now and my phone has always worked. Last month I purchased a new LG G5 and I got it properly set up. My provider helped me with it so it worked. Yesterday, on the other hand, wasn't the same as before because my text messages with attached pictures can no longer be sent and I haven't receive any from my friends ever since my issue started. Is my phone faulty? Help me please."

Multimedia messages, MMS or picture messages need mobile data to go through and be received. It may be as simple as a "text message with a picture" but there's something you can't see that's happening here: when you compose a text without a picture or any special characters, that's an SMS but if you try to attach a picture, it automatically gets converted to MMS. Therefore, here's what you need to do:
Make sure mobile data is enabled in your phone.
Compose a text message, attach a picture and send it to your own number. If the message doesn't go through, then it must be an account issue.
Verify your account isn't barred from sending/receiving MMS. You need to call your service provider about it but not until you finish this troubleshooting list.
If your account is in good standing and you have enough credits but still can't send MMS, then it must be an APN problem. You can edit it if you know the correct one or ask tech support about it.
Lastly, before going to the store to have the phone checked, try dong the master reset to see if it works.