One of the issues in this post today is about a Galaxy S5 with weak or no signal, as reported by one of our readers. Network or connection problems of this type are usually hardware-related so there's not much that an average user can do. Nevertheless, we still encourage you to continue reading so you'll also see potential solutions that may work in your case.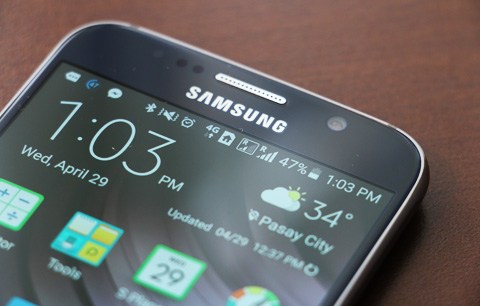 These are the specific topics discussed in this post today:
If you are looking for solutions to your own #Android issue, you can contact us by using the link provided at the bottom of this page, or you can install our free app from Google Play Store.
When describing your issue, please be as detailed as possible so we can easily pinpoint a relevant solution. If you can, kindly include the exact error messages you are getting to give us an idea where to start. If you have already tried some troubleshooting steps before emailing us, make sure to mention them so we can skip them in our answers.
---
Problem #1: Galaxy S5 battery not working
My phone has all of the sudden decided not to charge. i have the speed charger that it's supposed to have and it worked great i noticed that it drained very quickly that day and was acting odd. it went from 12% to 6% to 2% in a matter of minutes, but it was fine all day. Then when i plugged it in, the charging light didn't come on. it wouldn't charge. eventually it died. it stayed on 2% for 2 hours and then the charging symbol will pop up on the screen, stay for about 5 seconds, vibrate, then disappear. it will do this continually all night. then by mornings its charged to about 50%. the battery is draining a little faster than normal, but otherwise its fine. wasn't dropped, no water damage it sat on the counter all day. it just started doing this out of the blue. I've tried other chargers and rebooting it. cleared the cache and i have no idea what to do next. It's almost 2 years old. — Alexis
Solution: Hi Alexis. If you're still the original battery at this time, it's probably high time for you to replace it. A Lithium-based battery like the one on your S5 loses capacity after every charging cycle (the process of emptying and charging the battery). Technically, all types of batteries start to degrade the day they were manufactured. Loss of capacity is the function of charge cycle as well as age. The best Lithium-ion batteries can start showing significant capacity loss after a few hundred charging cycles. In most cases, a smartphone battery loses 80% of its capacity after 300-500 charging cycles. Assuming you empty and charge the battery everyday, the current capacity right now must be very degraded. The things you mention here like the erratic battery level, random reboot, and right now, inability of the phone to turn on, are some of the common symptoms of battery malfunction. Replacing the battery at this time should fix the issue easily.
Problem #2: Galaxy S5 cannot boot past the Samsung logo screen
Hi everybody! I had an unlocked Galaxy S5 of Sprint for over a year. Recently, it often auto reboot when using or screen off after waiting time.  It will reboot and  i encounter with 2 cases:
Stuck in boot screen "Samsung Galaxy S5 powered by Android" then turn off with a vibrate and turn on with a vibrate. And it keep repeating.
[IMG=""bootloop""]https://image.prntscr.com/image/459266ab838049c9a6cf24b1678b50d5.jpg[/IMG]
In this case i will remove battery and keep it alone over 2 minutes. then it boot successfully. The device sometimes becomes hot, sometimes cool but it still happen (no depend themal).
It also reboot but no screen on: i heard boot sound. when boot done, the touch screen still work (sound when i touch in lock screen). And i have true black phone.
I tried to boot in safe mode, reset factory, odin with android 5.0, 6.0 but nothing changed. I hope everybody help me. Thank a lot.
My device: S5 900P with stock lollipop 5.0 (OK4- newest lollipop). Knox 0x1″ — Minh
Solution: Hi Minh. You should know that our blog only provides software troubleshooting for Android devices. These software solutions often include factory reset as well as occasional recommendation to flash a different ROM via Odin for cases wherein the phone becomes totally unresponsive. You've apparently done them before contacting us so you can assume now that the problem is not software in nature. Either the screen assembly is not working properly, or there's another hardware component that is failing. Whatever it is, your best option now is to have the phone repaired or replaced. Call Samsung or your carrier for resolution.
Problem #3: Galaxy S5 with weak or no signal
I have an AT&T sim card from Straight Talk. I had a Galaxy S4 and recently bought a refurbished S5 from Amazon.com. The phone seems to be working great expect that I will sometimes have no reception. I used the APN setting I used for my S4 (I had quite a time getting those to work originally with Straight Talk). 
I was very happy with Straight Talk on my S4. I had at least 2 or 3 bars if not full service everywhere I went. Now I cannot get calls or texts most of the day, even in places my S4 had perfectly good reception. Today for example my phone was sitting on my desk, where the S4 would have been fine, and I couldn't send texts. Then about an hour later it vibrates like crazy because it suddenly had 2 bars of service and was able to send my messages as well as get an hours worth of incoming texts. Then a few minutes later it was back to no service and I couldn't sent a text. — David
Solution: Hi David. If you've installed a lot of third party apps, we recommend that you check if one of them is causing this problem. You can do that by booting your S5 in safe mode. Safe mode is one of the most useful troubleshooting trick for an Android phones. This is a different software environment wherein you can securely uninstall apps and observe how your phone behaves for some time. Safe Mode is usually recommended when an S5 encounters problems like freezing, random reboots, connection difficulties, of if one suspects that one of the apps is problematic. Third party apps installed on the phone will not load, thus, it is very helpful in narrowing down the source of the problem. If the phone behaves normally while in safe mode, or if texting works fine during the observation period, that's a confirmation that one of the apps is responsible. Be sure to leave the phone in safe mode for at least 24 hours so you'll know the difference. To enable Safe Mode, just follow the steps below:
Turn the device off.
Press and hold the Power key.
When 'Samsung Galaxy S5′ appears on the screen, release the Power key.
Immediately after releasing the Power key, press and hold the Volume down key.
Continue to hold the Volume down key until the device finishes restarting.
Safe mode will display in the bottom left corner of the screen.
Release the Volume down key when you see Safe Mode.
If nothing changes after observing the phone in safe mode, do a factory reset to ensure that there's operating system-level glitch causing it.
Resetting an S5 to its factory settings is the fastest way to delete everything on the phone as well as a great troubleshooting step if you encounter an issue that may appear hard to resolve. It's also a great way to get rid of annoying, rogue, or troublesome apps fast.
As a precaution, please ensure that the battery has been fully charged and you have created a back-up copy of your data before you proceed.
Power down the Galaxy S5.
Press and hold the Volume up button, the Home button, and the Power button together until you see the Android on screen.
Use Volume down to highlight the wipe data/factory reset option and press the Power button to select it.
Use Volume down again to highlight Yes – delete all user data and press Power to select it.
Use the Power button to select Reboot system now.
When the S5 restarts it should be completely wiped and ready to set up again.
Once the phone has been reset, observe it for another 24 hours. Be sure not to install any app during this period.
If you have the same situation after a factory reset, the problem must be hardware-related. If possible, have the phone replaced.
Problem #4: Galaxy S5 screen won't turn back on
The night before this problem occurred, I was watching Netflix on my phone for at least two hours. after that I put  my phone on the charger and went to sleep. The next day, my phone was dying and I kept having to take it off the charger without it being fully charged. Once I was able to settle down, I let my phone charge to 100%. After it was done charging I was texting on Snapchat. Then after that, probably 30 minutes later, I put my phone down to  play with my little cousins . About an hour later I picked up my phone to text someone back  and I pressed the home button to turn it on  but it didn't. So I hit the power key and it still didn't turn on. It's been almost 2 days and my phone still won't turn on.
I've tried all the procedures and it just won't turn on. When people call me they say  it rings but it doesn't come through my phone of course  because it won't turn on. the LED lights are not on, nothing is on! I don't know what to do . — Raeen
Solution: Hi Raeen. If others can call your number and hear your ringtone fine, that's an indication that phone is on but the screen remains black. We can't fix a bad screen by doing software troubleshooting so make sure that you have the phone checked or repaired. Better still, simply ask for a replacement if that's still an option at this time.
Problem #5: How to recover files from Galaxy S5 SD card
Recently, I saved all my photos to my micro SD card. Today, when I was in my Gallery app, the Gallery app kept freezing and the app would shut down. I restarted my phone, and when it turned back on. I got a message saying "Blank SD card: SD card is blank or has unsupported files."
Now when I go to settings–>storage, there's an option to mount my SD card, but when I click it, it only tells me the same "Blank SD card" message.
I wasn't using all of the memory on the SD card and I have about 1GB of internal storage space left as well. I'm not sure what the issue would be and I really want my files back.
Am I able to recover files from my SD card somehow? — Tina
Solution: Hi Tina. The "Blank SD card" message seems to be a generic error that suggests the device may be corrupted or not working. The best thing that you can do in this case is to unmount the SD card and insert it to another device like another smartphone or SD card reader. If the second device won't read the SD card either, you can bet the card is gone.
File recovery in this situation depends on the cause of the malfunction. You may or may not be able to recover your files depending on the condition of the memory. We don't support file recovery as it requires advanced software so try your luck by contacting firms advertising their services in Google.
---
Engage with us
If you are one of the users who encounters a problem with your device, let us know. We offer solutions for Android-related problems for free so if you have an issue with your Android device, simply fill in the short questionnaire in this link and we will try to publish our answers in the next posts. We cannot guarantee a quick response so if your issue is time sensitive, please find another way to resolve your problem. 
If you find this post helpful, please help us by spreading the word to your friends. TheDroidGuy has social network presence as well so you may want to interact with our community in our Facebook and Google+ pages.