The #Samsung Galaxy #S4 has established itself as one of the most dependable smartphones available in the market today. This device which was released in 2013 is still being widely used today owing to the fact that it still gets official software updates and its hardware is still capable of smoothly running almost all of the apps available at the Google Play Store.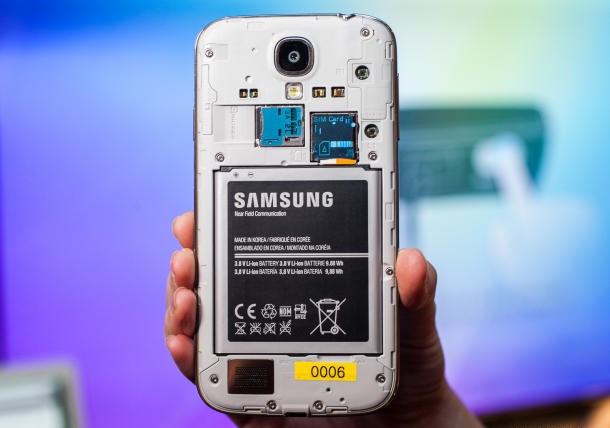 Although this phone is perfect to use as a daily driver there are instances when some issues which hinders its usability can occur. One such issue which we will focus on today is the Galaxy S4 turns off does not turn back on issue. Several of our readers are having a problem with their device randomly turning off and when they try to turn it back on it doesn't respond. We will be providing the necessary troubleshooting steps to resolve this issue.
If you own a Samsung Galaxy S4  or any other Android device for that matter then feel free to contact us using this form. We will be more than happy to assist you with any concern that you may have with your device. This is a free service we are offering with no strings attached. We however ask that when you do contact us try to be as detailed as possible so that an accurate assessment can be made and the correct solution can be given.  
If you would like to browse the previous parts in this series then check out this link.  
You may also reach us at our Facebook and Google+ social media accounts.
S4 Turns Off Does Not Turn Back On
Problem: Good day My Samsung S4 just turned itself off and cannot switch back on.  When the battery is inside of the phone the start up screen just appears and disappears without me holding the power button in to switch it in.  I have tried a different battery and charger.  Could you please assist. Thank you
Solution: It's good that you tried a different battery and charger since this allows us to narrow down the troubleshooting to the software side of things. If this is a software related problem try to take out the battery and the microSD card if your phone has one installed. Press and hold the power button for at least a minute. This will discharge your phone circuit and clear out its RAM. Reinsert just the battery then try to turn on your phone.
If the phone does not turn on then try connecting it to its wall charger first then turn it on. Two things may happen, the phone might turn on normally or the issue will still remain. If the turns on normally then the problem could be battery related. You should try using a new battery on your phone.If however the phone does not turn on then you need to start your phone in recovery mode. From here I suggest you do a factory reset. Take note that this will delete the data stored in your phone so only do this if you have a recent backup.
If at this point the issue still persists then I suggest you bring your phone to an authorized service center and have it checked.
S4 Shuts Down
Problem: MY samsung s4 active just shut down, and when i turned it back on, it turned on. But only until the home screen or lock screen. Then it freezes and pops a "PROCESS SYSTEM NOT RESPONDING" then shuts down again. Then turned on automatically but only with black screen with the ""SAMSUNG"" logo in it and nothing happens. What is wrong and what should I do? Pls help. PS. I have tried removing the battery didnt work. I also factory reset my phone, still didn't work.
Solution: Does your phone have a microSD card installed? This card, if corrupt, can cause this type of issue. If your phone has a microSD card then try taking it out then check if the issue disappears. If the problem persists then it is possible that your phone software is corrupt. Since doing a factory reset fails to resolve the issue then I suggest you flash your phone with its stock firmware. You will need a copy of your phone firmware and a computer software called Odin to do this. Detailed instructions on this procedure can be found at several of the popular Android forums online.
S4 Turns Off On Its Own
Problem: Power randomly turns off and stays off. I have 3 new batteries and a ANKER 5700mah…. all the same crap. Turns off while i'm in the shower and even at 5am sometimes in the morning when I can't notice. I've had it 1 year. Why is this happening now? Loose connectors?
Solution: Try checking first if the issue is caused by a loose battery. If the battery has room to move around then it may lose its contact with the phone causing this issue.
The next step is to check if the issue is caused by a problem with the phone software. To do this you will need to backup your phone data then do a factory reset from the recovery mode.
If after doing the above troubleshooting steps the issues still occurs then this may already be a hardware related problem. I suggest you backup your phone data then do a factory reset.
S4 Would Not Turn On
Problem: Last week I tried to go on my phone but the logo came up and then said "updating android 7 of 20" so I left it as I thought it would just update and then turn on again but it just turned off. I took the battery out and waited for 10 seconds then put it back in. I pressed the power button and it didn't turn on. I plugged it in a charger and it was still blank. I tried using a different battery but it wouldn't turn on until today when I was reading your troubleshooting page for how to fix your Samsung Galaxy s4 that won't turn on. I did the soft reset and surprisingly it turned on but the battery was low so I plugged it back in the charger. I left it until it was almost 100% and then I held down the power button. My phone buzzed, the logo came up and then it goes blank and repeats the process. I tried to wipe the cache partition but a picture of an android just comes up lying down opened up and it says "no command". I even tried factory re-setting but again it won't give me the option it just goes blank. Hope you can be of help.
Solution:  It appears that the phone has been bricked possibly due to an error that occurred during the update process. You will need to reflash your phone software using Odin to resolve this particular issue. Instructions on how to do this can be found at several of the popular Android forums online.
S4 Crashes Does Not Start
Problem: No matter how much battery life is left on the phone, when using apps or switching between them it will completely crash and fail to restart. When I plug it in, the battery life says zero. This has only started in the last three weeks, and happens frequently. Is my battery dying? Or does it seem like a software issue? My phone is 2.5 years old. It shouldn't be dying already, right?
Solution: This problem could be caused by a faulty battery. Since your phone is already 2.5 years old then it's best to get a new battery and check if the issue still occurs. If the problem persists even with the new battery then I suggest you backup your phone data and do a factory reset.
S4 Turns Off Randomly
Problem: Hey droidguy . My Samsung galaxy s4 turns off randomly and needs a charger for it to turn on. But if it turns off at 80 percent charge when I use the charger and put my phone on it is still at 80 percent. My cousin also has an s4 so we exchanged batteries to see if there was any difference and there was.  My battery worked perfectly on his phone  and his battery worked perfectly on my phone.  I used it as much as I could but it didn't turn off.  But my battery didn't turn off my cousin's phone but if I insert it into my phone it does turn off. So I don't understand what the problem may be so please could u help me. Thanks
Solution: If using another battery on your phone fixes the problem then this is very likely a battery related issue. Subtle voltage differences in your phone battery may not be affecting the other device but it is affecting your phone. I suggest you replace your battery with a new one. It's also best if you backup your phone data and do a factory reset to eliminate any software related problems that could be causing this issue.
Feel free to send us your questions, suggestions and problems you've encountered while using your Android phone. We support every Android device that is available in the market today. And don't worry, we won't charge you a single penny for your questions. Contact us using this form. We read every message we receive can't guarantee a quick response. If we were able to help you, please help us spread the word by sharing our posts with your friends.