This post highlights recommended workarounds to fix lags while playing the Control 2020 video game on a Windows 10 computer. Read on to what to do if your game is lagging.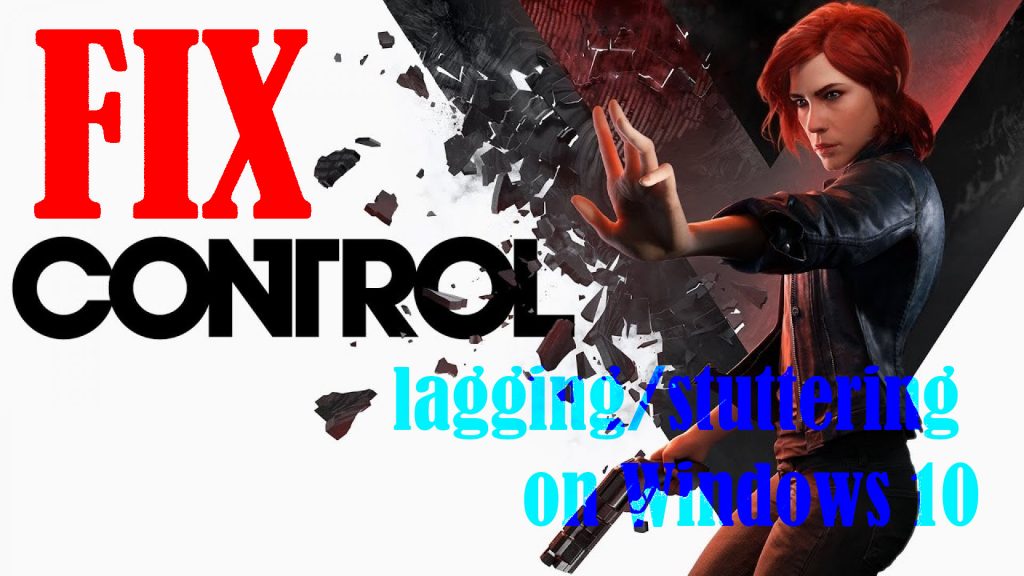 Officially published by 505 Games in 2019, Control is an action-adventure video game inspired by paranormal stories. The game is basically all about the main player's quest to defeat a deadly enemy called the Hiss. If you happen to experience intolerable lags while playing this game on your Windows 10 computer, then you've got a problem that needs prompt fixing.
What causes lags on PC games?
Lag is a word that equates the word frustration among PC games everywhere. Indeed, it's a dreaded issue that's caused by multiple factors. System issues, conflicting programs, outdated or corrupted drivers, in-game settings, and memory issues. For online games that are lagging, network connectivity issues such as slow internet, unstable connection or no internet connection at all are likely the root cause of the problem.
Fixing Lags on Control 2020 PC video game
Problems typically require a trial-and-error fixing scheme unless you've figured out the root cause of the problem. The standard troubleshooting approach is to eliminate every possible culprit (as mentioned above). So here are a few potential solutions for you to try on.
First Fix: End/Kill unwanted programs and services in the background.
If you've left other apps or services running in the background, chances are that any of these services might have interfered with Control and thereby causing the game to stutter or slow down. This is likely the case if many of the background services are using the same hardware and software resources. To rule this out, kill or end all unnecessary programs or services on your computer with these steps:
Press the Ctrl+Shift+Esc keys simultaneously to open the Task manager.
On the Task Manager, click the Processes tab.
Select all unnecessary apps or services then click End Task to kill them.
Alternatively, you can do a clean boot to eliminate conflicting programs or system services that might have caused the Control game to lag.
Second Fix: Restart the computer.
If this is the first time you notice significant lags while playing the Control game, it could be just due to some minor software glitches. In cases like this, restarting the computer will likely rectify the glitch and speed things up again.
So if you haven't already, restart the computer as you usually do. Aside from giving the system a quick breather, restarting can also repair any random system errors inflicted by some minor data corruption.
Third Fix: Keep your drivers up to date.
Many cases of system lags are attributed to outdated or corrupted drivers on the computer. Note that drivers, particularly graphics drivers play an essential role when it comes to computer game optimization. You can update your graphics card drivers manually or automatically.
To manually update drivers in Windows 10, just follow these steps:
Press the Windows + R keys simultaneously to open the Run screen.
Type devmgmt.msc in the Run text field then press Enter or click OK.
On the Display adapters directory, double click on your graphics card.
Then, click to open the Driver tab on the following screen.
Click the Update Driver button to proceed.
If prompted, select the option to Browse my computer for driver software to manually locate and install driver software.
Otherwise, select the option to Search automatically for updated driver software to let the computer search for the latest driver software for your device.  Alternatively, you can download necessary drivers straight from the manufacturer's website.
After updating drivers, restart to apply the recent system changes.
Fourth Fix: Clear System Cache on Windows
Cached files or temporary data accumulated in the computer's memory can likewise affect the overall system performance, which eventually results in lags or sluggishness when playing games and other regular tasks.
For this reason, clearing cache from time to time is recommended.
If you haven't done this yet, just follow these steps:
Press the Windows + R keys then type run to open the Run app.
Enter %temp% and press Enter.
The cache directory will open next.
Just follow the rest of the onscreen prompts to delete all temporary files on your device.
Fifth Fix: Disable Antivirus Software (temporarily).
If you're using an antivirus software or firewall on your computer, try to disable it temporarily and then retry playing the Control game while the security software is disabled. If the game doesn't lag, it means that the problem is attributed to your antivirus software in use. In this case, you will need to reconfigure the security software settings to remove restrictions and set exceptions for the Control game to access and use system files.
Other Suggestions
Also care to check your internet connection. Slow or unstable internet can also be the main reason as to why online games lag or stutter. To check your current download and upload speeds, you can use tools for speedtest. If the internet speed you're getting is way too low than the actual speed subscription, contact your internet service provider for further assistance and recommendations.
In addition, verify and ensure that your computer meets the minimum or standard system requirements for Control Video Game. Failure to meet the system requirements will likewise result in performance issues while playing the game or worse, the game may not be able to launch or keeps crashing. If necessary, upgrade your hardware, particularly the RAM and video card.
If the Control game lags when using the Windows 10 Game bar for recording, screenshots or streaming, just turn the latter off. This tool has also been found to yield adverse impact gameplay especially if you don't have sufficient resources to share with it.
Adjusting Windows appearance for best performance can also help improve gameplay experience.
Hope this helps!
Relevant topics that you might want to read: