Are you having difficulty with Elden Ring multiplayer? A lot of players continue to experience multiplayer issues even after Bandai Namco announced an official fix for it days after the release. In this guide, we'll show you the solutions that you can follow if you're experiencing the Elden Ring multiplayer not working issue on your PC or console.
What are the reasons for Elden Ring multiplayer issues?
There's a whole lot of possible causes for Elden Ring multiplayer issues. Some players may experience connectivity issues due to server-related glitch/outage while others may not be able to join a multiplayer session due to their own internet connection problem.
Others may be running older game clients or outdated drivers and software causing the game to crash or fail to load multiplayer mode.
Some people may also experience summoning issues wherein their friends gets summoned to another world before them, which is really not a bug but a syncing issue.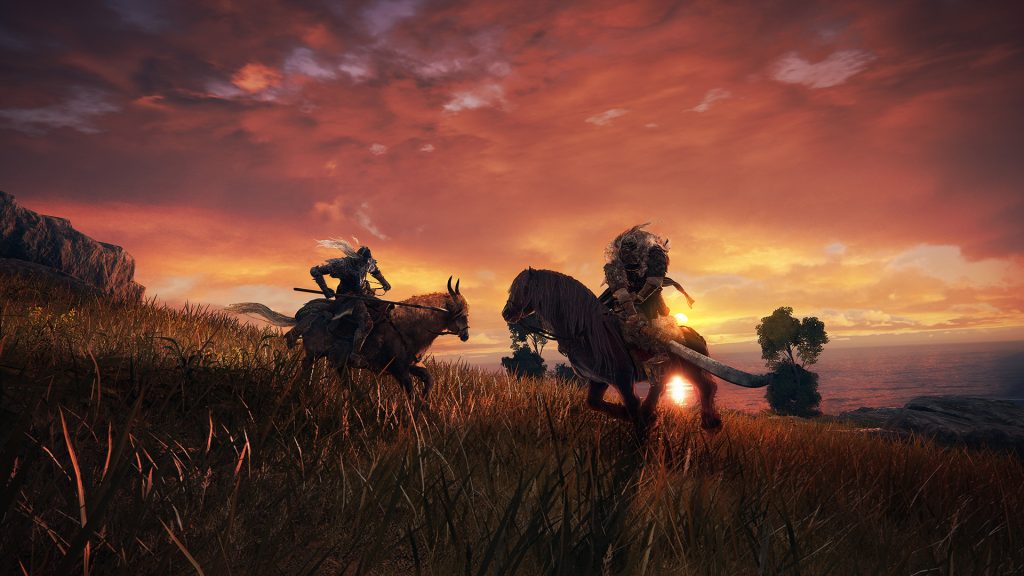 How to fix Elden Ring Multiplayer not working?
If you are having difficulty playing with other players online, summon signs not showing up, or if you can't summon others, there may be an issue with the game's multiplayer mode. This issue is a known bug that has been frustrating players worldwide since Elden Ring was officially released so you're definitely not alone.
The good thing is, some players were able to fix the problem on their end whenever multiplayer fails on their end, although we also don't deny the fact that many others are totally unable to resolve the issue as well.
What you can do is to try the solutions in this guide to see which of the tips we share to you today helps.
Fix #1: Check the Elden Ring server status.
One of the first troubleshooting steps that you must do if you encounter an Elden Ring multiplayer not working issue is to check whether there's any announcements from the developer or publisher about an on-going outage or server maintenance.
The exact steps that you can do to check for the server status depends on your device.
Checking Elden Ring server status on Steam
If you're playing the Elden Ring game on PC, you can check the official Steam website to know if there's any Elden Ring outage or maintenance that affects the platform.
To do that, visit the Steam server status page and check if it indicates a PC servers problem with the game at this moment.
Checking Elden Ring server status on PlayStation
For PlayStation players, they can go to the official PlayStation Network site to know if there's any Elden Ring-specific issues that affect the multiplayer mode of the game.
Sometimes, multi-platform games may suffer from a platform-specific outage only. For example, it's possible that the multiplayer issue you're experiencing right now is only happening on the PlayStation network while Xbox and PC players can play normally.
Checking Elden Ring server status on Xbox
Xbox users may also experience a game server outage that only affect their version of the game. If you have the Xbox version of Elden Ring, visit the official Xbox Status page.
When in the site, make sure to click on the drop-down arrow beside Games & gaming to get more details about a particula game that's not working properly at this time.
Fix #2: Enable Player ID.
Some Xbox players were able to fix multiplayer issues with Elden Ring by doing a simple step: turning on their player ID online in the game Settings menu.
If you haven't tried this yet, be sure to do so after confirming that there's no issues with the Elden Ring servers that affect the multiplayer feature.
Fix #3: Check for game updates.
Another way to potentially fix for Elden Ring multiplayer not working issue is to install the latest game updates. This is easily done as your PC or console should automatically scan for updates. All you have to do is to install the updates as they become available.
Keep in mind that new games need more refining after release and the only method these improvements and patches are implemented is through game updates.
If you want to know the details of any new patches for Elden Ring, we suggest that you visit the official site of the publisher.
You can also manually check for game updates anytime.
Checking for Elden Ring game updates on PC
Close the game (if you're running it).
On Steam, select the Elden Ring in your Library.
Select Manage and go to Properties.
Select the Updates tab.
Click on Automatic Updates.
Checking for Elden Ring game updates on PlayStation
Go to your PlayStation Home screen.
Open your Games Library and select Elden Ring.
Press the Options button on your controller.
Select Check for update.
Checking for Elden Ring game updates on Xbox
Go to your Xbox Home screen.
Go to the My Games & Apps section.
Select Manage, then go to Updates.
Fix #3: Check for software updates.
Whether you're playing on PC or console, one other basic thing that you need to do to keep bugs away is by installing the latest software updates.
How to check for Windows updates
If you have the Steam version of Elden Ring, make sure that your Windows OS is fully updated before doing any other troubleshooting. Here's what you need to do: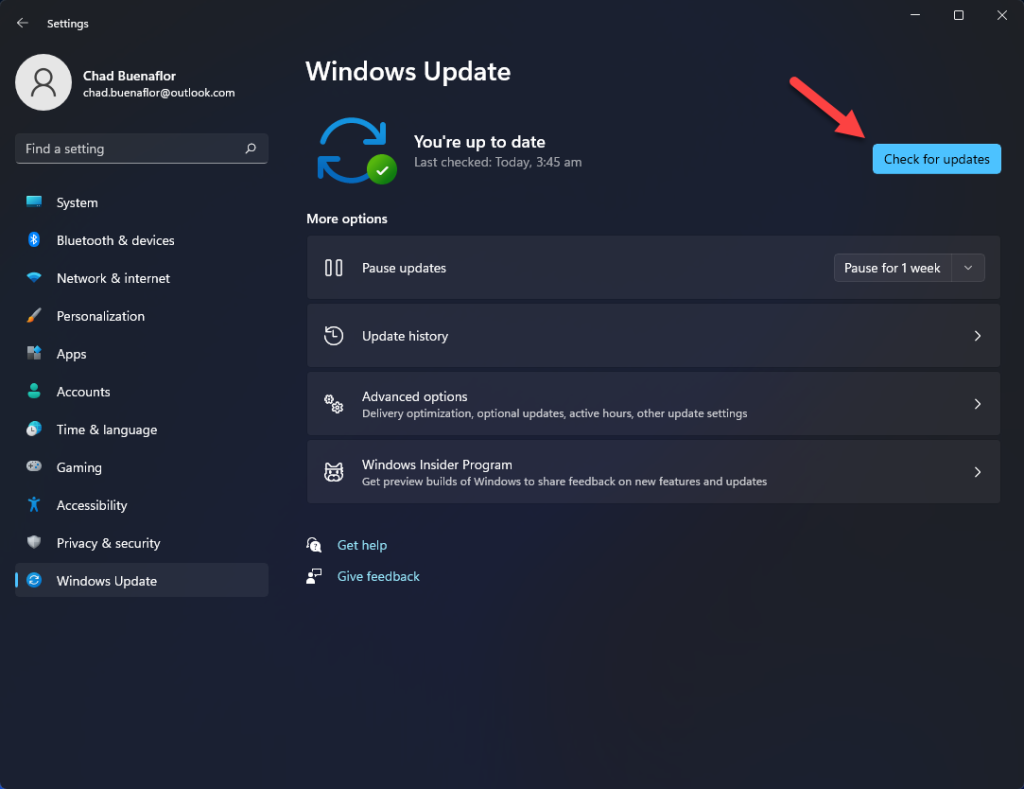 On your keyboard, press the Windows key + I to open the Settings app.
Select Update & Security.
Go to Windows Update.
Select Check for updates.
Installing software updates on consoles
If you play Elden Ring on either an Xbox or PlayStation, what you need to do to keep the system software updated is to confirm that you want to go ahead with the update if there's a prompt for it. Gaming consoles are designed to automatically scan for the latest software updates whenever they're online.
So, as long as your Xbox or PlayStation is connected to the internet and you want to play the Elden Ring multiplayer, the system will check for software updates first before it allows you to play online with others.
Fix #4: Install the latest graphics drivers.
PC players, unlike console players, have the added burden of ensuring that their computer runs the latest Windows OS and drivers.
If you're still experiencing the Elden Ring multiplayer not working issue at this time, keeping your graphics drivers up-to-date can potentially fix the issue.
Many gaming troubles are caused by out-of-date GPU drivers. Bug patches abound in graphics drivers, just as they do in game updates. This implies that if an out-of-date driver is the source of the problem, installing the most recent updates should fix it.
Drivers are miniature operating systems for a single piece of hardware. Upgrades to the graphics card are required for Windows OS to play games smoothly.
All you have to do is go to your manufacturer's official website and download the most recent graphics driver version.
The Nvidia GeForce Experience app for graphics cards may be updated via the Nvidia website.
In the meanwhile, AMD graphics card owners may acquire further information via the AMD website.
After you've installed it, try running Cities Skylines again.
Another way to keep your GPU drivers up to date is to actively search for them. This is how it works:
Press the Windows key on the keyboard.
Type in "control panel" and select Control Panel.
Change the View by dropdown to Small icons and click on Device Manager.
Once the Device Manager is opened, click the dropdown for Display adapters.
Find your display adapter and right-click on it.
Select Update driver.
Select Search automatically for drivers.
Fix #5: Troubleshoot your internet connection.
The status of your home internet connection can affect your online gaming experience. If your network is slow or keeps cutting out, Elden Ring game client may not be able to maintain a solid connection to the game servers. You must ensure that you fix your home internet connection related issue before you move to other fixes.
To check if you have an issue with your own connection, these are a few troubleshooting tips that you can do:
Run a speed test
Run a speed test on your PC or console to know the download and upload speeds. Elden Ring requires a stable internet connection and a minimum of 10 Mbps (for both download and upload). If your connection can't sustain these speeds while playing, you may encounter connection errors.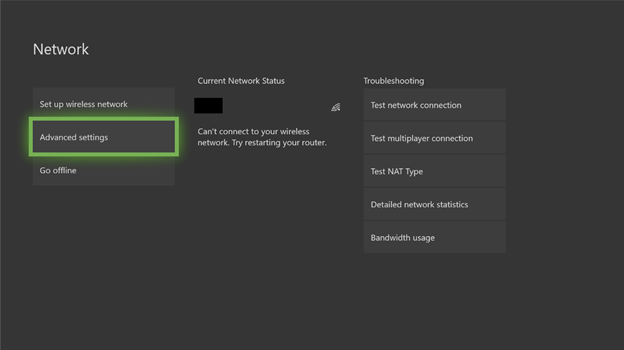 Power cycle your network equipment
Refreshing your modem or router may fix network issues. What you can do is to turn off your modem or router and unplug it from the power source for 30-60 seconds. This should allow the device to clear its system cache and hopefully clear any bugs that may have developed.
Use a wired connection
If you're using wifi instead of a wired connection, now is the time to check if you're experiencing wireless signal interference. An ethernet network cable connection is faster and more reliable than wireless because it eliminates the potential of signal interference from the equation.
Fix #6: Repair game files.
Damaged or corrupted game files can sometimes cause random or unexplained crashes as well as connection issues. If the game is still not working properly at this time, you can use the Verify Integrity of game files utility to repair broken Steam files.
Here's how it's done: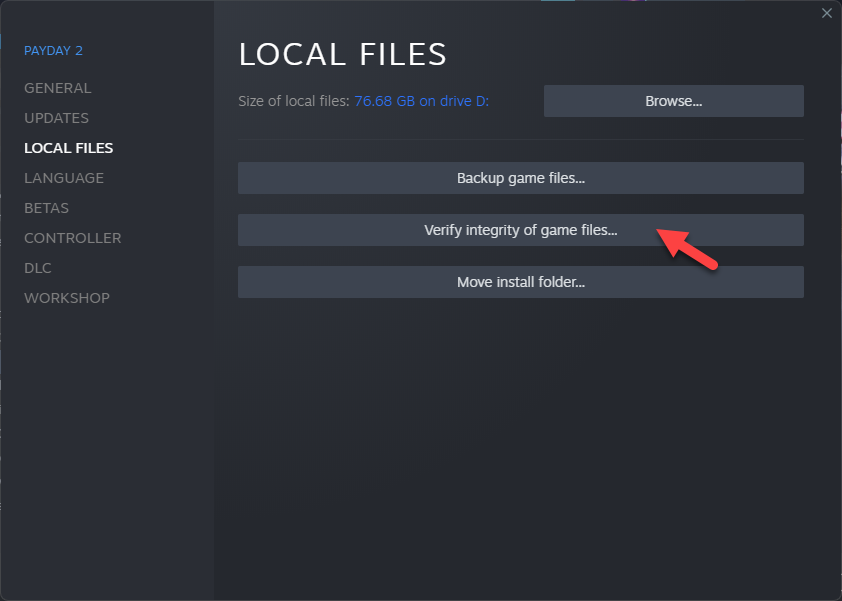 Go to the Library after starting Steam.
Find Ghostwire Tokyo and right click on  it.
Choose Properties.
From the drop-down option, select Local Files.
From the menu, choose Verify Integrity of Game Files.
Allow some time for the operation to complete.
After the operation is completed, restart your computer.
OTHER INTERESTING ARTICLES YOU MAY LIKE:
Visit our TheDroidGuy Youtube Channel for more troubleshooting videos and tutorials.