Elden Ring players have encountered an annoying Easy Anti Cheat launch error ever since the game's release. While this error is not experiencing by everyone, there's been a growing number of reports of people getting it. There's been no official word from the devs and publisher so the solutions in this guide are taken from literature we've gathered from several online gaming communities.
What is Elden Ring Easy Anti Cheat launch error?
Easy Anti Cheat is a digital tool developed by Kamu to catch cheaters in online games. According to what we've learned, the application operates in the background on your computer and protects your game against cheats. Furthermore, rather than simply prohibiting cheaters, the gadget is intended to thwart fraudsters before they make a move.

The Elden Ring Easy Anti Cheat launch error is an error that occurs when the Easy Anti Cheat tool fails to load, which basically blocks you from playing an online multiplayer game. This error won't occur when you're trying to play an offline game though.
Keep in mind that Easy Anti Cheat tool is only available for certain games like Elden Ring and a handful of other popular online games.
Causes of Elden Ring Easy Anti Cheat launch error
There can be a number of different reasons for the Anti Cheat launch error when trying to play Elden Ring. Below is a list of known triggers for this error:
missing Easy Anti Cheat files
corrupted game files
software glitch on your PC
interference from security software
How to fix Elden Ring Easy Anti-Cheat Launch error?
If you're getting an Easy Anti Cheat launch error when playing Elden Ring multiplayer mode, here are the solutions that you can try:
Fix #1: Restart your PC.
Some Elden Ring players encountered this issue when their PC was left running for some time. For some, the game launcher or the game client itself may develop a minor temporary glitch that causes the Easy Anti Cheat tool to fail.
What you have to do first is to ensure that you reboot your computer. This may work in clearing bugs that affects your game on your PC.
If the error returns after Elden Ring again, continue with the rest of the troubleshooting in this guide.
Fix #2: Verify integrity of game files.
Files on your hard drive might become corrupted due to hardware failure, software issues, power surges, and other circumstances. To ensure that the game's essential files are there, utilize the Steam utility tool to check the local files.
Steam games may occasionally crash for no apparent reason, and one of the most common culprits is a corrupted game files or local files. This can occur as a result of a system-wide update or if a specific game file or folder is mistakenly destroyed or updated.
You can use the Steam client option to verify file integrity to confirm that the Elden Ring game files are up to date. Here's how it works: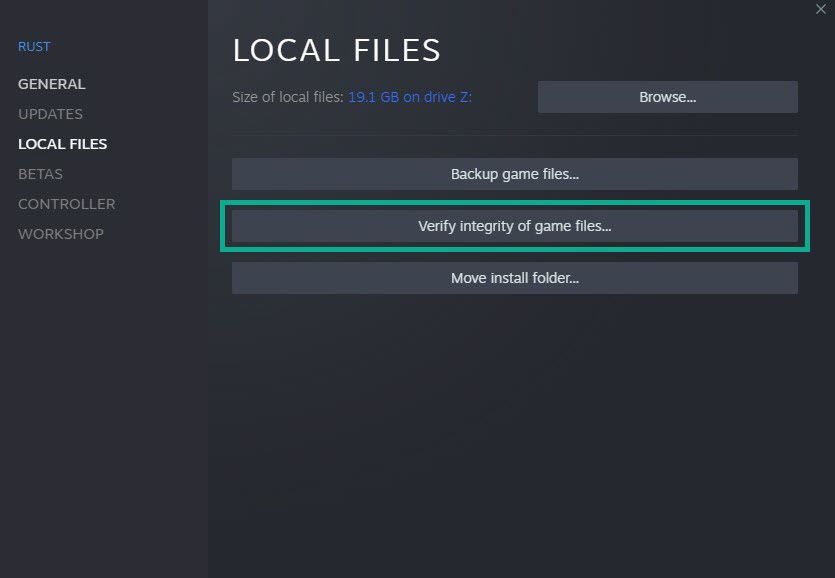 Start Steam, then go to Library.
From the list of installed games, find Elden Ring and right-click on it.
Select Properties.
Go to Local Files tab from the drop-down menu.
Select Verify Integrity of Game Files.
Wait a while for the procedure to be finished.
Restart your computer after the process is finished.
Fix #3: Ensure that you download the missing EAC files.
If the issue persists after verifying the game files, the next step that you want to do is to ensure that you have the necessary files for Easy Anti-Cheat module in your system. To do that, you need to redownload the possible missing files. Here's what you need to do:
On your PC, open a web browser and download the files.
Go to the download folder you've chosen and open the the RAR file.
On your keyboard, press the Windows key + R buttons and type "%appdata%"
Go to Game Launcher inside the EasyAntiCheat folder.
Go back to the RAR file you've extracted earlier then copy and paste the files in the EasyAntiCheat folder.
Play Elden Ring again and see if that fixes the problem.
If the error returns, try to verify the game files again in the Steam launcher. Alternatively, you can try launching Elden Ring using the game exe called "start_protected_game.exe"
Fix #4: Disable Easy Anti-Cheat.
Another alternative option in this case would be to disable Easy Anti-Cheat temporarily. Because Easy Anti-Cheat is needed to be running before you can connect to Elden Ring online multiplayer servers, this troubleshooting step will obviously block you from going online.
Here's what you need to do:
Launch Notepad and create a file by naming it "steam_appid.txt". Make sure that you add "1245620" to the file and save it.
Open the installation folder of Elden Ring. The exact path depends on your system.
Once you've located the Elder Ring folder, open it and put steam_appid.txt file you created in the Elder Ring folder where the Elder Ring exe file is.
Launch Elden Ring game again and make sure that you do this by clicking on the game directly via its executable and not through Steam.
This should let the Elden Ring to run in offline mode. For some people, allowing the game directly to run this way is an effective method in dealing with the Easy Anti-Cheat Launch bug.
Fix #5: Disable antivirus or security software.
Antivirus and firewall software are designed to keep you secure. However, they can also wind up blocking a number of critical applications and apps. You can try running the game again after disabling or whitelisting the game's exe file.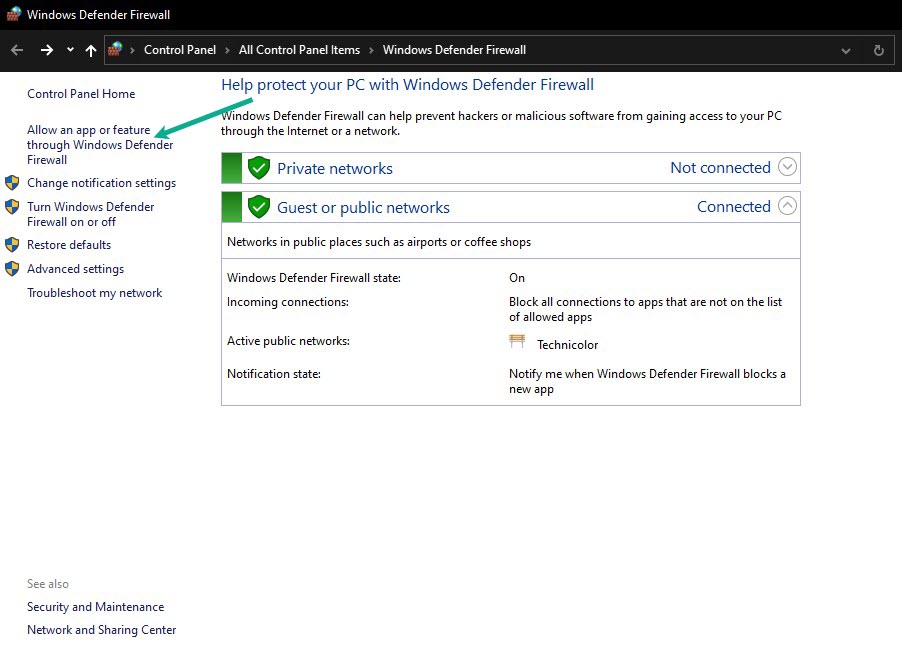 If Elden Ring is still not working at this time, we suggest that you turn off your antivirus or security software to see if that will allow the game to run normally.
Another option is to whitelist the game exe file in your firewall. Sometimes, firewalls may block incoming or outgoing connections by mistake.
By whitelisting your game's exe file, you're telling the firewall to create an exception for it to eliminate possible interference.
To disable your Windows Firewall:
Right-click on the Windows icon on the taskbar to pull up the options menu.
Look for and click Settings.
On the left panel, look for Privacy & security and click on it.
Under the Security section, click Windows Security.
Look for Firewall & network protection and then click on it.
When a new window pops up, click Public network to open your computer's network protection settings.
Now click the toggle switch just below Microsoft Defender Firewall to turn it off.
If you want to whitelist Elden Ring through your Firewall, follow these steps:
Launch Settings and then click Privacy & security.
Click Windows Security and then click Firewall & network protection.
A new window will pop-up, and on that window, click the link Allow an app through firewall.
Click the Change settings button.
You may now check the boxes of the apps you want to through Windows firewall in either public network or private.
If the app isn't listed, click Allow another app and then locate it on your computer.
Once you're finished, click OK and then close the windows.
OTHER INTERESTING ARTICLES YOU MAY LIKE:
Visit our TheDroidGuy Youtube Channel for more troubleshooting videos and tutorials.