Hello our fellow Android users! Welcome to another #GalaxyS7 series post. Today, we discuss 6 issues reported by some users for the past few days. We hope this material can also help those suffering from identical or similar issues.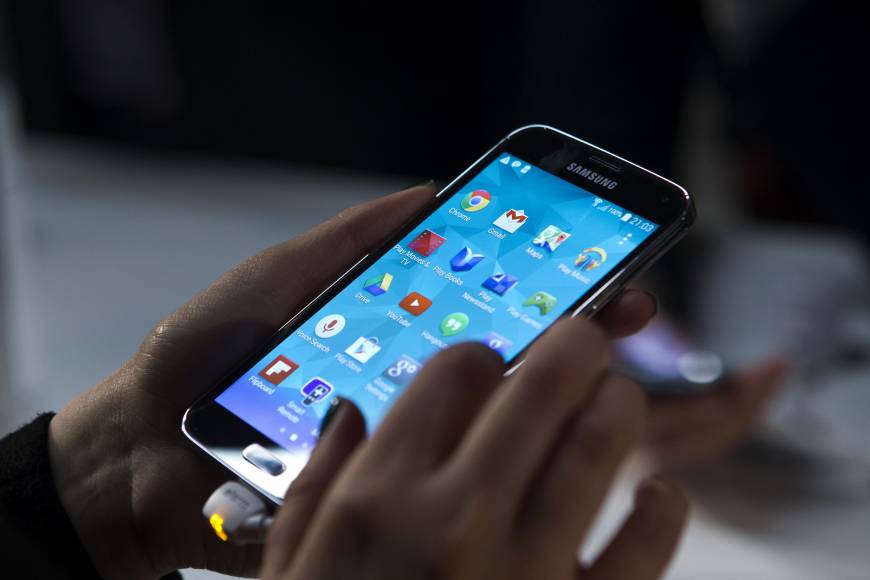 Below are the specific topics covered in this article:
If you are looking for solutions to your own #Android issue, you can contact us by using the link provided at the bottom of this page, or you can install our free app from Google Play Store.
When describing your issue, please be as detailed as possible so we can easily pinpoint a relevant solution. If you can, kindly include the exact error messages you are getting to give us an idea where to start. If you have already tried some troubleshooting steps before emailing us, make sure to mention them so we can skip them in our answers.
---
Problem #1: Galaxy S7 Edge keyboard lag issue | Delay in sending and receiving SMS on Galaxy S7 Edge
Hi. My wife and I have started using Samsung Galaxy S7 Edge cellphones since 3 weeks ago. We have to say that from day one text messaging is a real pain, whether we are the sender or the recipient. There are many big issues:
The keyboard is very sticky every time we type in texts. So, we cannot type fast as we should be able to. And we have to wait until our message is successfully sent off to the system before we can start typing our next text. Chatting through text messaging is simply impossible.
At least it takes 15 seconds or more after the 'send' button is pressed before our message can be sent to our Internet service provider's server. In our case, it's Telus Mobility's.
Then there is invariably a delay before the recipient can receive the message. A 4 to 5 minute delay is not unusual. Quite often, I sent my wife a text and it was not until 41 minutes later when she could receive the notification and the text message itself! The signal was, as shown on the phone screens, good. We were in mid-town Toronto but not in any remote areas. The delay is so unacceptable. We need to use texting to send urgent messages but it can no longer be relied upon. I have contacted Telus. They said we should bring the phones back to Samsung to see if there is a glitch issue. But interestingly, we do not have the above three problems at all when we use Whatsapp to do messaging! Please let me hear from you. Thank you. — Sai
Solution: Hi Sai. Whatsapp uses a third party server to handle your messages so if the above mentioned issues only occurs when using a specific application such as the native messaging app, the issue may lie on that app itself, or the network that manages your text messages. The first thing that you want to do is wipe the phone's cache partition in order to refresh the system cache. Here's how:
Turn off your Samsung Galaxy S7.
Press and then hold the Home and Volume UP keys, then press and hold the Power key.
When the Samsung Galaxy S7 shows on the screen, release the Power key but continue holding the Home and Volume Up keys.
When the Android logo shows, you may release both keys and leave the phone be for about 30 to 60 seconds.
Using the Volume Down key, navigate through the options and highlight 'wipe cache partition.'
Once highlighted, you may press the Power key to select it.
Now highlight the option 'Yes' using the Volume Down key and press the Power button to select it.
Wait until your phone is finished doing the Master Reset. Once completed, highlight 'Reboot system now' and press the Power key.
The phone will now reboot longer than usual.
If refreshing the system cache won't resolve the issues, make sure that you delete the cache and data of the apps in question. Kindly follow the steps below:
Open the Settings menu either through your notification shade (drop-down) or through the Settings app in your app drawer.
Navigate down to "Apps". This may be renamed to something like Applications or Application Manager in OEM skinned versions of Android 6.0.
Once in there, click on an application.
You'll now see a list of stuff that gives you information about the app, including Storage, Permissions, Memory Use, and more. These are all clickable items. You'll want to click on Storage.
You should now clearly see the Clear Data and Clear Cache buttons for the application.
Should there be no change after performing these two procedures, bring the phone to your carrier so they can check if it's a unit problem or something related to their network services in your area.
Problem #2: How to unlock a Galaxy S7 from Saudi Arabia
Good day. I bought a Samsung Galaxy in Saudi Arabia about a month ago. I didn't noticed that this phone can only be used here in Middle East & North Africa. It's a SIM only based in the sticker outside the box. I browsed on the web how to unlock this phone without deleting my files saved in this phone. Did you hear about theunlockingcompany in the web? Is that legit? Or what should i do to unlock this phone.
By the way, I'm from Philippines and i will send this phone to my home country that's why i want to unlock this before i send it home. Thank you so much in advance… — Ecarpena79
Solution: Hi Ecarpena. There are two common network technology being used around the world — GSM and CDMA. The former needs a SIM card in order to store subscriber and some network-related information, while the former stores the same type of information directly into the phone's memory in itself. CDMA phones nowadays also sport a SIM card slot in order to use 4G and/or LTE technology but all subscriber information must be programmed into the phone itself and not stored in the SIM card. In other words, CDMA phones only uses the SIM card so it will be able to use LTE network while GSM phones uses the SIM card to keep the user's identity and other important network details.
If your Galaxy S7 is a GSM phone, then the only things that you want to check these two things:
Its frequency compatibility with networks in the Philippines, and
that it's network unlocked
The first one requires that your phone's hardware is equipped to work with radio frequencies (or band) networks in the Philippines are using. Not all GSM phones are capable of working with the usual bands carriers are using so you must check this first. This means that even if you are in a GSM network in Saudi Arabia right now, there's still a chance that it's operating frequency may be different from your carriers in the Philippines. You did not provide the model number of your device so we can't do a quick check about its operating frequency bands. You must do some digging online to do that yourself. Perhaps this Samsung page can get you started. Make sure that you use the correct the model number of your device when looking for information about its network specifications. Once you have the correct specifications of your phone, be sure to check if they are compatible with the operating frequency bands of carriers in the Philippines.
Frequency compatibility is determined by the available hardware in your phone. This means that if, for example, your Philippine carrier is only operating LTE in frequency bands 4 and 6 while your phone only works in bands 3 and 7, you will be unable to use LTE there. Since this is hardware incompatibility, there's nothing that you can do to fix it and there's no software hack that can change the situation. Don't worry though as most GSM networks in Asia and Middle East usually operates in compatible multiple frequency bands so there's a huge chance that your device will not encounter network issues in your home country. Still, we strongly suggest that you do basic research before pushing with your plan to avoid disappointing yourself.
Now, the second point is relatively easy to resolve. There are many shops, not to mention online ones, in almost every country that can unlock a GSM phone. We recommend though that you before you bring or send the phone to the Philippines, you ask one of your relatives or friends if there's a shop in your location that can network unlock the particular model of your phone. Again, doing this in advance means saving yourself from disappointment.
We are not in the business of unlocking phones so we are not familiar with theunlockingcompany and their services. A quick search in Google provides some basic information about this online company but we still advise you to be wary, especially when providing credit card information or any payment. We don't usually recommend going online when it comes to this job but if you can't find any reliable shop in Saudi Arabia to do the job for you, then going online may be your only choice. Again, we don't know of any online service that can unlock the particular model of your phone so it's up to you if you want to take risks.
Problem #3: Galaxy S7 not fast charging anymore
About a 3 months ago my S7 won't want to fast charge anymore. Started charging without fast charge. Then it started charging slower and slower. I only use Samsung charging cords. I bought a new charger. It started fast charging again however the same events occurred again. Since it charges so slow like 8 plus hrs to get to 100%, I've been leaving it overnight to charge. I woke up and it was at 0%. I restarted it and it took 9hrs to get to 75% and now its freezing and working slow too. I have tried restarting it in the past three times in a row and nothing. I'm afraid i might infected my phone by surfing porn. Not sure if I'm right but i need help getting it back to normal. — Sonia
Solution: Hi Sonia. The first step that you want to do is to see if one of your apps is to blame. Boot the phone in safe mode and see if there's a difference. While in this mode, no third party app will be allowed to run. If one of your apps is the cause, the issue should not occur. To boot your phone in safe mode, follow these steps:
Press and hold the Volume Down and Power keys for 20 to 30 seconds.
Once you see the Samsung logo, release the Power key immediately but continue pressing the Volume Down key.
Your phone should continue booting up and you will be prompted to unlock your phone as usual.
You will know if the phone successfully booted in safe mode if the text "Safe mode" is displayed at the lower-left corner of the screen.
If nothing changes while the phone is in safe mode, consider wiping everything via factory reset. To do that, follow these steps:
Turn off your Samsung Galaxy S6 Edge.
Press and hold the Volume Up, Home and Power keys together.
When the device powers on and displays 'Power on logo', release all keys and the Android icon will appear on the screen.
Wait until the Android Recovery Screen appears after about 30 seconds.
Using the Volume Down key, highlight the option, 'wipe data/factory reset' and press the Power key to select it.
Press the Volume Down button again until the option 'Yes — delete all user data' is highlighted and then press the Power key to select it.
After the reset is complete, highlight 'Reboot system now' and hit the Power key to restart the phone.
Once the reset is complete, observe the phone for a day without installing any of your apps. If your phone charging behavior won't change during the observation period, you can bet a hardware malfunction is causing the issue. Find a way to have it replaced.
Problem #4: Galaxy S7 is completely dead
I woke up and my phone's dead. I attempted to put it on charge from 4 different chargers but it's not acknowledging the charger. So I try to turn it on and it comes on with 50% battery randomly and then the battery starts dying, also saying my phones overheating. But my phone's been off for 10 hours and was cold as ice.
Whilst I'm trying to call my mobile provider so I could reboot or get any instructions on how to fix the problem the battery dies. Now the phone won't charge at all. It does switch on to tell me 0% then it switches back off. It's been off for 24hrs. tried it today but it's still not responding to charger so wtf. This is a Samsung issue as much as you want to say this is a batch issue. when i first got my phone it doid something similar. it wouldn't switch on or charge. I took it to Samsung and Samsung said it was their fault due to some software issue that the company was having. He said another software update would be installed to prevent this from happening but clearly it didn't work. I've had my phone for awhile and now it just randomly doing this. No red charger light appears, no battery symbol. I need to information on my phone before any reset so how do we do this? — Tantrumartist
Solution: Hi Tantrumartist. If your phone is totally unresponsive, there's very little to nothing that you can do on your end. Try to check if you can boot it to other modes as detailed below:
Boot in Recovery mode
Charge the phone for at least 30 minutes.
Press and then hold the Home and Volume UP keys, then press and hold the Power key.
When the Samsung Galaxy S7 shows on the screen, release the Power key but continue holding the Home and Volume Up keys.
When the Android logo shows, you may release both keys and leave the phone be for about 30 to 60 seconds.
Using the Volume Down key, navigate through the options and highlight 'wipe cache partition.'
You can either wipe the cache partition or do a factory reset when in this mode.
Boot in Download Mode
Charge the phone for at least 30 minutes.
Press and then hold the Home and Volume DOWN keys, then press and hold the Power key.
When the Samsung Galaxy S7 shows on the screen, release the Power key but continue holding the Home and Volume DOWN keys.
Wait until the Download screen appears.
If you can boot the phone in download mode but not in other modes, that means that your only way out may be to flash a stock or custom firmware.
Use Google to look for a guide on how to do it.
You can also try to boot in safe mode (steps provided above). If  all three button combinations won't work, contact Samsung or your carrier for a phone replacement.
Problem #5: Galaxy S7 keeps dropping network connection
I have a Samsung Galaxy S7 through Sprint and for about a month now I have been losing network connectivity. The triangle at the top, where it usually says either 3G or LTE and then the triangle is "filled" to show how good your connection is, is completely empty with no letters next to it. Someone from Sprint told me that that meant roaming, but that is not what it means. When it is roaming there is an R and an "!" on the triangle. This usually happens at work but has happened at home. I have worked in this building for over a year and a half and have lived in my house for longer than I've had Sprint. I have never had problems before a month or so ago.
This started happening before a system update (and actually I have had 2 system updates since it started happening) and that didn't fix the problem. Rebooting DOES fix the issue, but I'm getting sick of rebooting my phone 4-5 times a day. I have also been in contact with Sprint 3 times about this issue. The problem, though, is that I do what they tell me and reboot and it's fixed and I won't know if the issue is still there until the next day when I'm back at work.
Here is some (if not all, it's hard to remember) of what I have done to try to solve this issue:
set Network mode to Automatic when that didn't work set it to LTE/CDMA that didn't work so it's back at Automatic
I updated the Profile
I updated the PRL.
There have been 2 separate software updates
I wiped the cache partition. there was something that technical support had me do by dialing on my keypad some code that starts with a #, but I can't remember the code.
I REALLY don't want to do a factory reset… PLEASE tell me something else that I can try!!! — Chris
Solution: Hi Chris. The cause of the problem can be anything at this point so you really have to do all software troubleshooting, which includes factory reset, in order to isolate the it. Performing a factory reset might help in this case, especially if it's just a firmware bug. If nothing works after a factory reset though, try to ask Sprint for a replacement phone so you will know if the current one is experiencing a hardware malfunction.
Problem #6: Galaxy S7 keeps dropping Wi-Fi connection | Galaxy S7 keeps rebooting on its own
Firstly, my Wi-Fi signal on my phone drops off constantly and I have to reconnect frequently. Have tried turning off modem for some time. Also have forget connecting to network and input the password.
Secondly, my phone keeps restarting when I take a picture or get a phone call or just generally many times in the day for no reason.
Thirdly, I charge the phone but seems to take longer now to charge the battery and also the battery loses power so quickly even though I shut down apps. Or it may still be showing about 20% and then turns off. I connect to a wall charger and is showing 0% please can you help. Thanks — Sodedra
Solution: Hi Sodedra. For your first concern, try to isolate first if the issue is on the phone or on the Wi-Fi network. Get a second smartphone or device, connect it to your Wi-Fi, and observe if the same problem happens. If it does, contact your internet service provider so they can help you fix your Wi-Fi. However, if the second device won't show the problem you're experiencing on your S7, then the issue is clearly isolated to your phone only. To help you fix the problem, try wiping the cache partition, boot the phone in safe mode, or perform a factory reset.
For the second issue, the same set of software troubleshooting can be done.
Finally, if the third issue won't be resolved by doing the software troubleshooting steps, try using a different Samsung charger to see any difference. If the problem remains, the phone's charging port or some hardware components that manages power consumption may be to blame. Find a way to have the phone replaced.
---
Engage with us
If you are one of the users who encounters a problem with your device, let us know. We offer solutions for Android-related problems for free so if you have an issue with your Android device, simply fill in the short questionnaire in this link and we will try to publish our answers in the next posts. We cannot guarantee a quick response so if your issue is time sensitive, please find another way to resolve your problem. 
If you find this post helpful, please help us by spreading the word to your friends. TheDroidGuy has social network presence as well so you may want to interact with our community in our Facebook and Google+ pages.