Welcome to another installment of our troubleshooting series where we aim to help our readers who own the #Samsung #Galaxy #S5 fix the problems that they are having with their phone. Today we will tackle the Galaxy S5 not sending or receiving MMS issue & other related problems. As we all know, MMS is different from the regular text message as it contains additional content such as photos and sound clips. We will address this type of issue as well as other text message related problems that have been sent to us by our readers.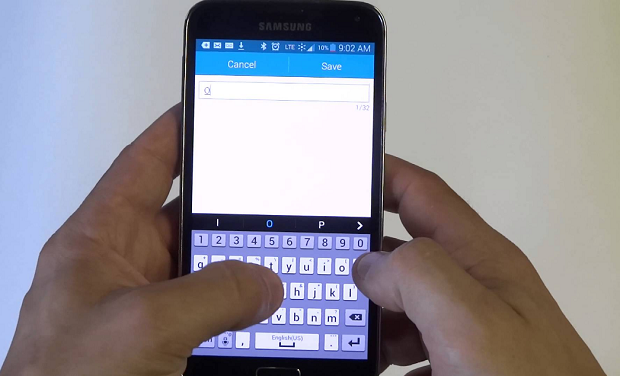 If you own a Samsung Galaxy S5  or any other Android device for that matter then feel free to contact us using this form. We will be more than happy to assist you with any concern that you may have with your device. This is a free service we are offering with no strings attached. We however ask that when you do contact us try to be as detailed as possible so that an accurate assessment can be made and the correct solution can be given.  
If you would like to browse the previous parts in this series then check out this link.  
You may also reach us at our Facebook and Google+ social media accounts.
S5 Not Sending Or Receiving MMS
Problem: Hi, I have bought a Verizon samsung s5 phone for my son.  He can do everything except send and receive MMS.  Texts are fine.  I have been given the number needed to change the message centre by my service provider.  They have tried several times to find the Message Centre in my phone, but can't locate it.  Can you tell me how to find it when it's? hidden. Thank you
Solution: The message center number is responsible for correctly routing the outgoing text messages of a phone. If the problem is in the sending and receiving of MMS then you will need to make sure that the APN settings of the phone is correct. You will also need to make sure to turn on the mobile data switch and that the phone has an active mobile data subscription.
For Verizon the APN settings are listed below.
Name: Verizon

APN: internet or vzwinternet

Proxy: blank

Port: blank

Username: blank

Password: blank

Server: blank

MMSC: https://mms.vtext.com/servlets/mms

MMS Proxy: blank

MMS Port: 80

MCC: 310

MNC: 012

Authentication type: not set

APN Type: internet + mms
You can access the APN setting of your phone by going to  Settings – Select Wireless & Networks – Select Mobile Networks – Select Access Point Names.
S5 Not Receiving MMS After Marshmallow Update
Problem: Hi, I have a galaxy s5 model number sm-g900a. I have Net 10 wireless as my service provider. My phone used to work amazing before the latest update to android 6.0. I am now unable to receive multimedia messages in my messages app. I get a download icon, but when you press it, it will load for a second and then nothing. I have tried changing the apn settings, but have not found one that works. Internet all still works fine. Also, I no longer get a notification on my lock screen for text messages. I have set messages to priority with all notifications turned on. Please help!
Solution: Since you have already tried different APN settings which doesn't seem to fix the problem then I recommend that you start fresh by backing up your phone data then doing a factory reset. Once the reset is done check that the APN settings your phone has is correct and make the necessary changes if needed.
S5 MMS Will Not Send Or Receive
Problem: My phone samsung Galaxy s5 did a software update yesterday. After the update my mms messages will not send or receive. A regular sms message goes thru. But anything larger. Or sent to multiple people and pictures will not send or receive. It's aggravating and I need it fixed. I did the APN, I've contacted my carrier which is straight talk I need help without factory resetting and losing all my stuff. Please and thank you
Solution: If your phone is already using the correct APN setting but you are still unable to send or receive an MMS message then you need to check if you have an active mobile data subscription. You should also make sure to enable the mobile data switch of your phone. If the issue still occur then you should consider doing a factory reset since this problem occured right after a software update. Make sure to backup your phone data before doing the reset.
S5 Takes Long Time To Send Text Message
Problem: So I was wondering if you guys have seen or heard of this issue It does not happen all the time, but sometimes when I send a text message, the phone just continuously tries to send it. Now the odd thing is that the message does go though because I have had people respond to text messages that according to my phone are still sending. The only why to get the phone to stop trying to send the text, is to power cycle the phone (which then gives me the message unable to send).  Do you know it there is anything I can do to fix this problem? Thanks for your time and your help.
Solution: This issue is usually caused by a software glitch. Try to perform the following troubleshooting steps listed below. Check if the issue still occurs after performing each step. Move to the next step if the issue remains unresolved.
Clear the cache and data of the messaging app from the application manager.

Start your phone in Safe Mode then check if the issue occurs in this mode. If it doesn't then it is most likely caused by an app you downloaded. Find out what app this is and uninstall it.

Wipe the cache partition of your phone from the recovery mode.

Backup your phone data then do a factory reset.
S5 Not Receiving All Text Messages
Problem: Not receiving ALL texts from both Apple and Android phones. I receive some texts but not all. This has been happening for about a month now and is both frustrating and unacceptable. Verizon was no help other than cycle the phone power… remove battery… The thing that I thought could be a major clue, over the last couple weeks I started using this phone in my car using Android Auto (the issue started prior to using this) and from both iphone and Android phones I have examples of receiving multiple texts from both where I received ALL messages in a chain in Android Auto but when I later look at the texts on the phone did NOT receive all in the Android text app!! Part of each text conversation that I had with each in Android Auto did not show up. This telling me that the phone had to process all of these messages or they would not have shown up on my car screen and I would not have replied to them but if I hadn't had the phone connected to AA I would never know I received them. HELP!!!
Solution: Try to check first if an app you downloaded is causing this problem by starting the phone in Safe Mode. When the phone is working in this mode only the pre-installed apps are allowed to run. If the issue doesn't occur in this mode then it is most likely caused by a downloaded app. Find out what app this is and uninstall it.
If the issue still occurs even in Safe Mode then you should consider doing a factory reset. Take note that this will erase your phone data so make sure to have a backup copy first.
S5 Not Downloading MMS
Problem: Just updated my s5 to marshmallow. Everything seems fine I just can't download picture messages now. Restarted the phone, checked to make sure my data was on etc. Not sure what else to do, hoping you have suggestions. It's an unlocked at&t phone but I have a straight talk Sims card in it
Solution: Try to check the APN setting of your phone and make sure it is the one Straight Talk is using.
APN Name: ATT 4G LTE

APN: tfdata

Proxy: proxy.mobile.att.net

Port: 80

Username:

Password:

Server:

MMSC: https://mmsc.mobile.att.net

MMS Proxy: proxy.mobile.att.net

MMS Port: 80

MCC: 310

MNC: 410

Authentication Type: PAP

APN Type: default,mms,supl,hipri

APN Protocol: IPv4

APN Roaming Protocol:

Bearer:
You can access the APN setting of your phone by going to Settings – More networks – Mobile networks – Access Point Names.
Feel free to send us your questions, suggestions and problems you've encountered while using your Android phone. We support every Android device that is available in the market today. And don't worry, we won't charge you a single penny for your questions. Contact us using this form. We read every message we receive can't guarantee a quick response. If we were able to help you, please help us spread the word by sharing our posts with your friends.