Your Samsung Galaxy S10e can charge with either wired or wireless charger and one of this year's features is the Wireless PowerShare that turns the device into a powerbank for devices that are capable of wireless charging as well.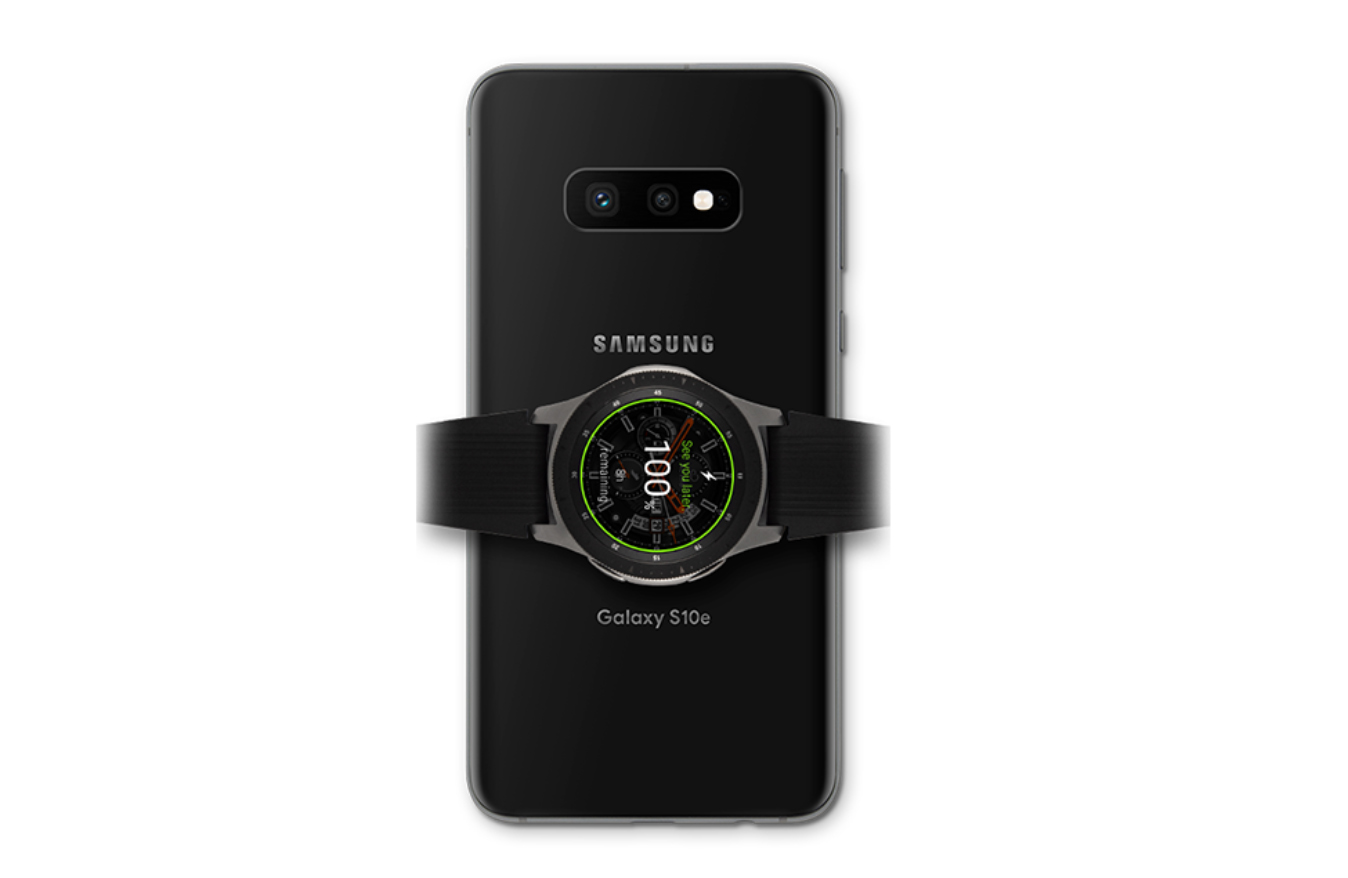 Charging is a very straightforward process but sometimes things don't work the way they should. In this post, I will walk you through in charging your new Galaxy S10e as well as in using the Wireless PowerShare feature to charge smart accessories. If you're one of the owners of this device, continue reading below as this post may be able to help you one way or another.
For those who are looking for a solution to a problem, drop by our troubleshooting page for we have already addressed some of the most common issues with this phone. Browse through the page to find issues that are similar with yours and use the solutions we suggested. If they don't work for you or if you still need our help, contact us anytime through our Android issues questionnaire.
Charging your Galaxy S10e
In this tutorial, we will use the wired charger as not everyone has a wireless charger.
Plug the power adapter to a working wall outlet.

Locate the USB charging port on your phone.

Insert the USB cable into your phone.

When your phone is finished charging, remove the USB cable.
For wireless charging, just make sure it's plug into a wall outlet and then place the device on top of the pad and allow the device to finish charging.
ALSO READ: Unlocking the screen of the Samsung Galaxy S10e
Charging smart accessories with Wireless PowerShare
Assuming your Galaxy S10e has sufficient battery and you need to charge your smartwatch or other smartphones that are capable of wireless charging, here's how you enable the feature:
From the Home screen, drag down the Notification panel.

Drag down the Quick settings panel.

Tap Wireless PowerShare.

Place your smartphone face down on a flat surface.

Place your wireless charging capable accessory on the back of the smartphone. (

Your wireless charging capable accessory should be centered on the back of the device.

)

The screen will confirm once the devices are connected. Tap "OK".

When your accessory is finished charging, remove it from the back of your smartphone.
Please note that the Wireless PowerShare feature requires your Galaxy S10e to have at least, 30% of battery. If it reaches that level or below, the Wireless PowerShare will automatically turn off.
ALSO READ: Setting up screen security on your Samsung Galaxy S10e
I hope that this how-to post has helped you one way or another. Please help us spread the word by sharing this post to your friends or people who may also have similar problems. Thanks for reading!
Connect with us
We are always open to your problems, questions and suggestions, so feel free to contact us by filling up this form. This is a free service we offer and we won't charge you a penny for it. But please note that we receive hundreds of emails every day and it's impossible for us to respond to every single one of them. But rest assured we read every message we receive. For those whom we've helped, please spread the word by sharing our posts to your friends or by simply liking our Facebook page or follow us on Twitter.
RELEVANT POSTS: