This post will show you how to set the speed dial number on the Galaxy Note 20. Read on if you need help adding a dedicated phone number to call when the speed dial key is activated on your new Note device.
Samsung Galaxy Speed Dialing
Speed dial is a phone feature that works by contacting a specific phone number by pressing one key on the dialer. This feature is particularly useful for phone users who call certain numbers on a regular basis. Instead of keying in the number or going through the entire contacts list to locate the number to call, all you have to do is to press a single key.
To get your phone ready for speed dialing, you will need to configure the built-in phone app settings.
If you're wondering how to set up or add a speed dial number on your Galaxy Note 20, I've mapped out a step by step guide for you to follow.
Here's how to change, add, or set the speed dial number on the Note 20 handset.
Easy Steps to Set Speed Dial Number on your Note 20
The following depict the actual process of assigning or saving a speed dial number on the Galaxy Note 20 built-in Phone app/dialer.
1. Tap the Phone app icon to get started.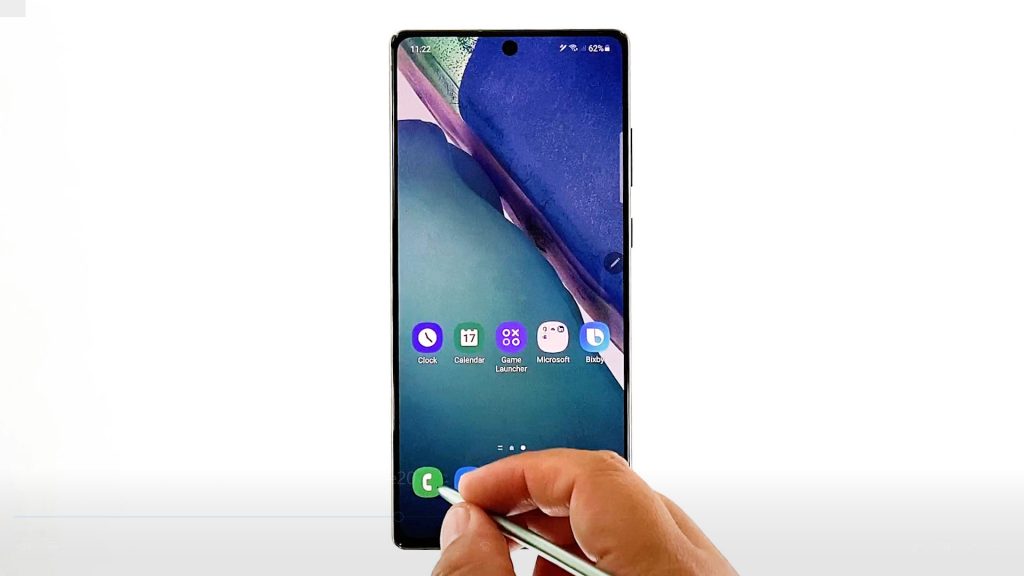 Doing so will launch the built-in Phone application or dialer.
2. On the upper-rightmost corner of the dialer, you will see a triple-dot icon. Tap on it to view the phone app menu.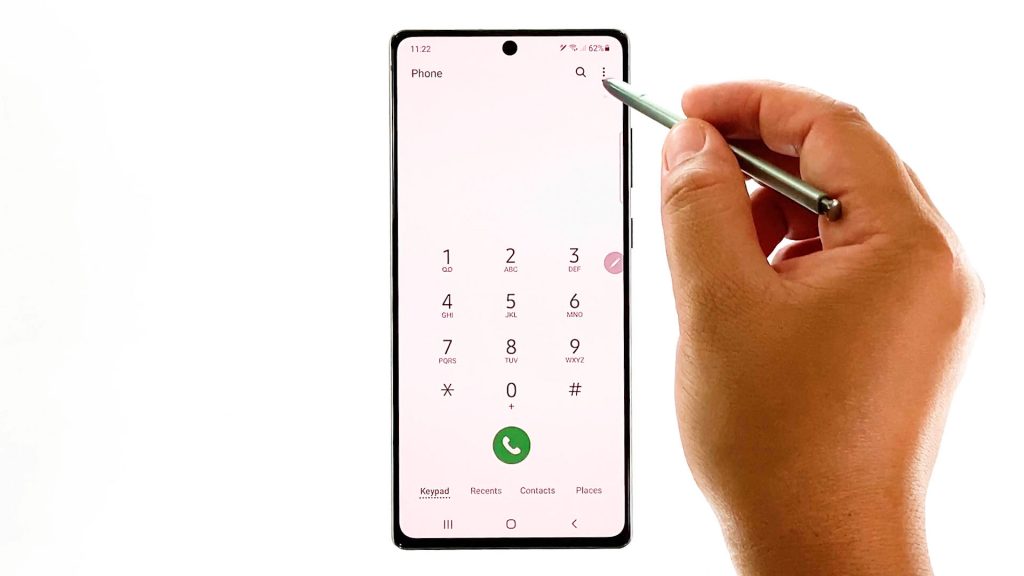 A side menu opens with a list of different options.
3. Tap Speed dial numbers to proceed.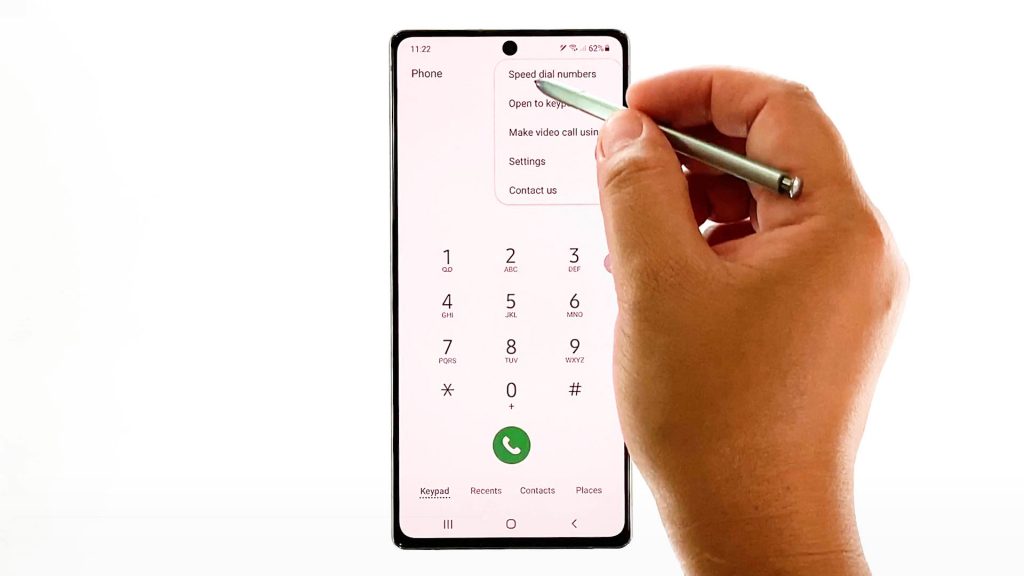 The speed dial numbers menu opens next. Here, you will find the field to assign program speed dial numbers on your device.
The number 1 key is set for Voicemail, leaving the numbers 2 to 9 programmable.
4. Tap the Contacts icon next to the enter name or number field.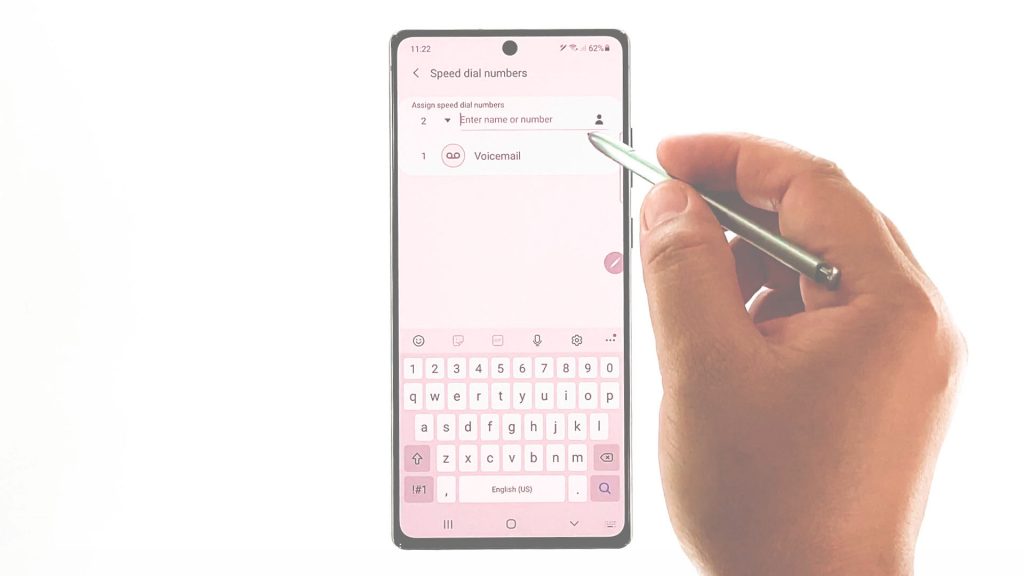 On the next screen, you will see a list of contacts to choose from.
5. Tap to select your preferred contact.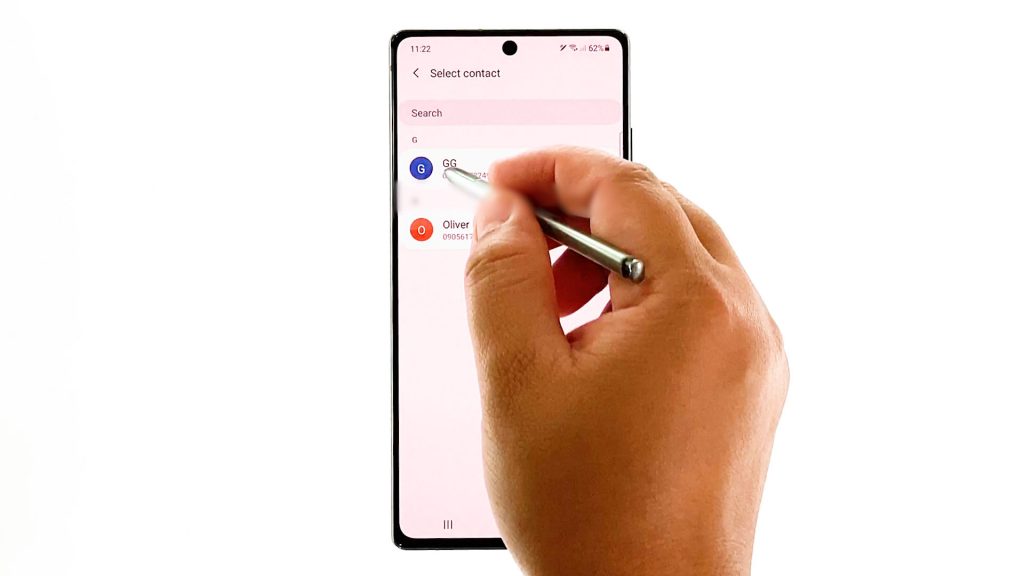 The selected contact will then be set for speed dial number 2.
To assign more speed dial numbers for the remaining keys, just repeat the same steps.
Aside from selecting speed dial numbers from the contacts list, you can manually enter the phone number as well.
To do so, tap on the enter name or number field and then type in the phone number you'd like to assign to the speed dial key.
Just be sure to type in the correct phone number should you prefer this method to program speed dial on your device.
And that's about setting up or assigning a speed dial number on the Galaxy Note 20.
If you'd like to remove a contact number from your speed dial list, just tap the minus (-) sign next to the speed dial number that you'd want to delete.
Test Call with Saved Speed Dial Number
Once you're done saving speed dial numbers, you can do a test call to see if it works.
To speed dial a saved contact number, simply press and hold the assigned speed dial number for that specific contact.
Speed Dial Not Working?
Should you encounter any problem with speed dialing on your Note 20, be sure to follow the correct procedure on how to place a speed dial call. Also make sure that you are pressing the correct key or number on the dialer or keypad.
If you see any error prompts when trying to speed dial a call, read and review the error message as it often suggests what went wrong and how to rectify the error.
If you're getting specific errors when placing a speed dial call like connection problem, "invalid MMI code error" or something similar, try to reboot your phone. Random errors like this could be due to some minor software glitches that are often remedied by a simple reboot on the device.
In other cases, reinstalling the SIM card would be necessary to deal with similar issues when speed dialing.
Hope this helps!
More Video Tutorials
To view more comprehensive tutorials and troubleshooting clips on different mobile phones and tablets, feel free to visit The Droid Guy channel on YouTube anytime.
You might also want to read: