One of the popular emulators that millions of Android and iOS users use to play games on their PC is BlueStacks. Unfortunately, some Call Of Duty Mobile players have reported that their game is crashing in BlueStacks. If you are in the same situation, this article should help you deal with this problem.
Why Call Of Duty Mobile is crashing in BlueStacks?
There can be several possible causes why Call Of Duty Mobile crashes when playing in BlueStacks. Let's talk about each of these things briefly below.
Outdated BlueStacks app.
If your games started to crash all of a sudden when in BlueStacks, the first consideration that you must make is to check whether or not the app is fully updated. I've personally experienced Call Of Duty Mobile crashing on me when I tried to join another round without knowing that the emulator has a pending update.
Random game or software glitch.
No application or program is perfect so from time to time, some apps may hit a snag and crash unexpectedly. If Call Of Duty Mobile appears to be crashing sporadically without any clear pattern, it may be caused by a random bug within the game or with your BlueStacks emulator.
Game coding issues.
Although Call Of Duty Mobile is largely stable for most users, there may some users who will encounter crashing issues with it from time to time due to incompatibility with their system. This may not be entirely due to an issue with how the game was built but not all factors can be anticipated by any developer when creating an app.
Because Windows environment is very complex and each computer is unique to a certain degree, the game may not work properly in some machines.
Corrupted game data.
Game data may become damaged or corrupted if due to incomplete update installation, or when an app did not install properly.
In some cases, other apps that you install may interfere with others causing problems.
Unknown BlueStacks bug.
As new versions of BlueStacks are introduced, some systems may encounter new bugs in the process. Although this situation is usually taken care of by BlueStacks over time, some problems may linger for some users because they don't update their apps regularly and patches for known bugs are not introduced to the system.
How to fix Call Of Duty Mobile crash in BlueStacks?
Below are the solutions that you can do if you can't play Call Of Duty Mobile in BlueStacks because it crashes at random or constantly.
Fix #1: Restart BlueStacks.
This simple solution is usually enough to fix a malfunctioning BlueStacks application. Just quit the game properly first, then close BlueStacks normally.
If BlueStacks become frozen or unresponsive, you can also force close it using the Task Manager.
Fix #2: Check for updates.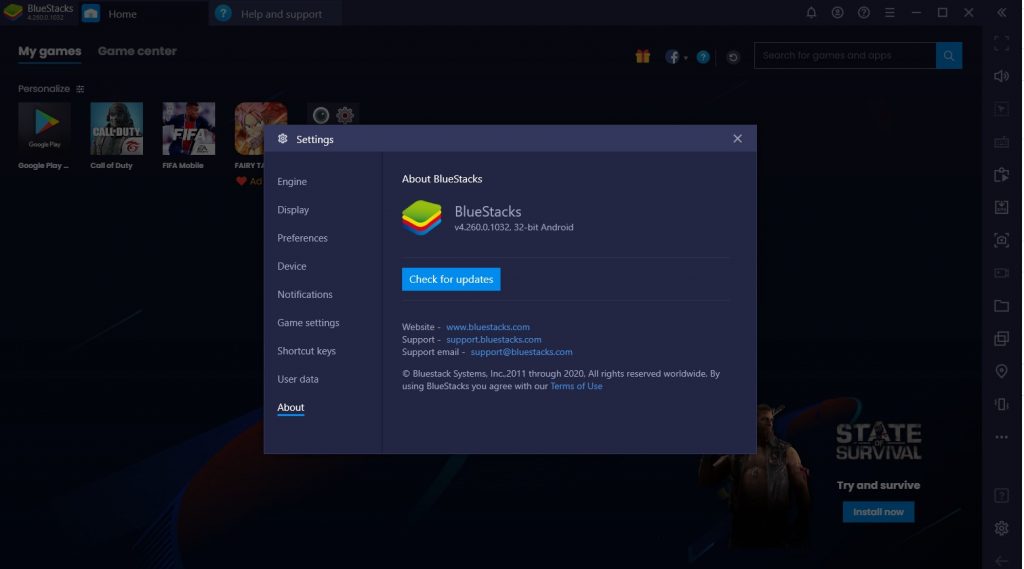 If the crash continues when playing Call Of Duty Mobile on BlueStacks, your next step would be to ensure that you check for updates for your BlueStacks emulator. Here's how to do that:
Open BlueStacks.
Click the More Options icon (three horizontal lines) at the upper right.
Click on Settings.
Click About.
Click Check for updates.
Install the update.
Fix #3: Clear COD Mobile app data.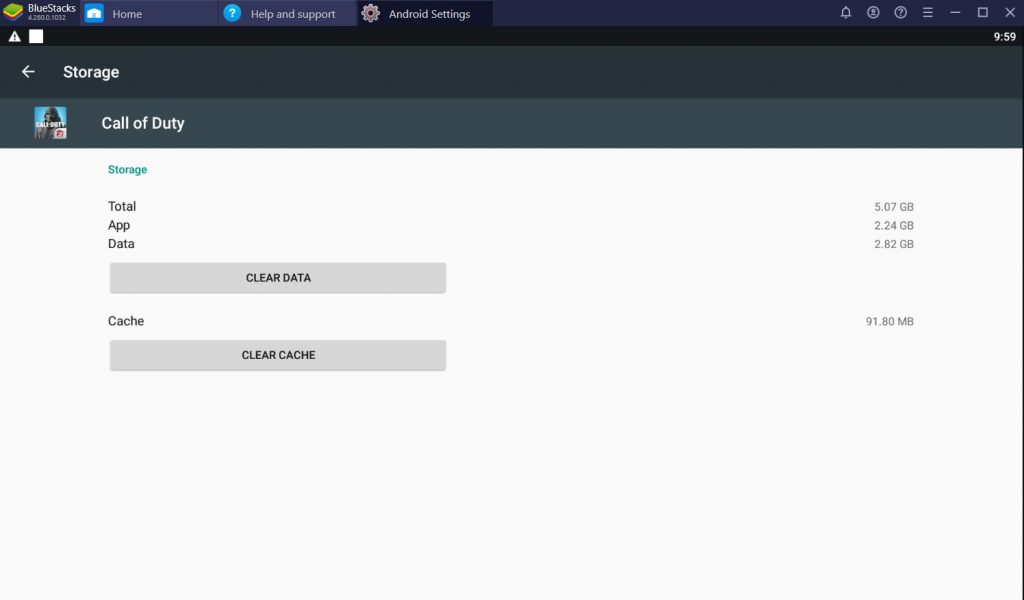 Just like in an Android device, you can also clear the cache and data of a problematic app in BlueStacks. If Call Of Duty Mobile app keeps crashing at this point, your next solution is to try to clear its data. This will return the app to its initial software state and hopefully fix any bug that causes it to crash. Here's how you do it:
Open BlueStacks.
Go to the Home Screen and find System Apps.
Click the Android Settings icon (gear icon).
Click Storage.
Click Apps.
Find and select Call Of Duty.
Click on CLEAR DATA.
Click OK.
Fix #4: Delete and reinstall COD Mobile.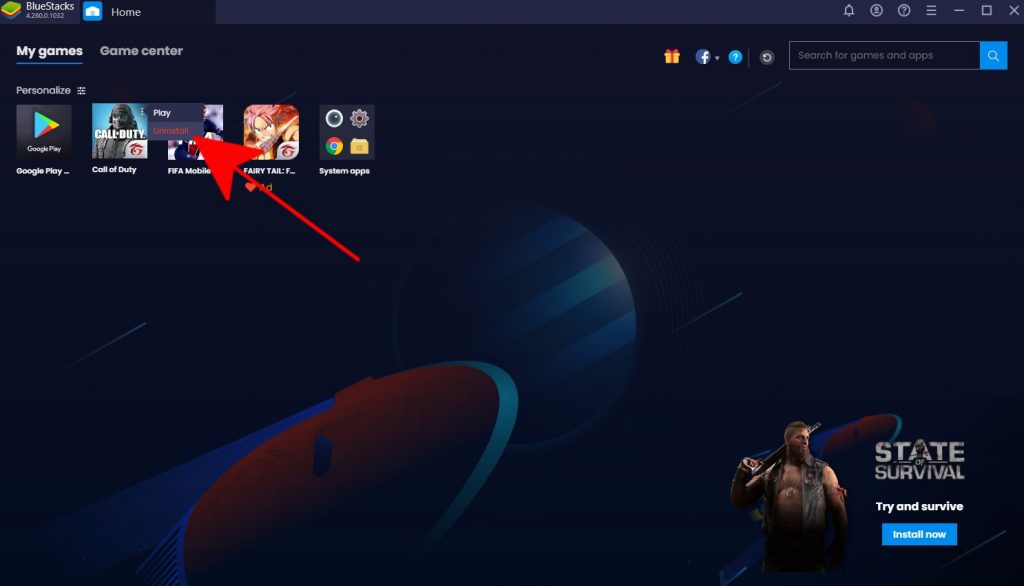 Another possible solution for CODM crashes in BlueStacks is by reinstalling the game itself. Here's how to delete an app in BlueStacks:
Open BlueStacks.
Go to the Home Screen.
Select My Games at the top.
Click the three dots for Call Of Duty. If you can't see the dots, hover your mouse over the Call Of Duty image.
Click Uninstall.
Click Delete to confirm.
Once you've uninstalled the game, open Google Play Store in BlueStacks and reinstall the game from there.
Fix #5: Reinstall BlueStacks.
If your other apps or games are also crashing when using BlueStacks, the issue may not be with your game only. For this situation, you'll want to ensure that it's not a BlueStacks issue. To do that, you'll want to remove BlueStacks entirely from your machine and start over from scratch by reinstalling it.
Alternatively, you can try to report any issues to BlueStacks.
FURTHER READING:
Visit our TheDroidGuy Youtube Channel for more troubleshooting videos and tutorials.