FIFA Mobile, also named as FIFA Soccer in other regions, is one of the most hugely popular mobile games, with the Android version of the game alone having at least over a hundred million downloads already at this time. If you are a fan of FIFA Mobile but wants to play it on your PC, this article should help you. 
Can FIFA Mobile be played on PC?
Yes. While FIFA Mobile app is definitely fantastic and the game looks amazing on smartphones, especially if you have the premium models, it's still best enjoyed using a larger screen like a computer monitor.
If you want to know how FIFA Mobile Soccer can be played on your laptop or computer and have fun playing with friends using a keyboard and mouse, continue reading below.
System requirements for FIFA Mobile on PC
Electronic Arts, the FIFA games developer, has officially stopped its support for Windows devices in November 2019. This means that there's no published official hardware system requirements from them. However, based in my personal experience, FIFA Mobile still runs great on my years-old i3-based PC that has a decent dedicated graphics card. I would recommend of course that you want to play it in much newer and powerful machine but in general, the game should be fine even in non-gaming laptops.
Play FIFA Mobile on your PC using an Emulator
Part of the reason why EA may have stopped its Windows version for FIFA mobile is the gaining popularity of third party emulators that many PC gamers can use.
In its most basic sense, an emulator is a computer program that copies the function, features, and ways of operation of another program or computer. In the context of this article, an emulator is a program that you'll need to install in your desktop or laptop so it's possible to run an iOS or Android application or game. An emulator provides nearly all the functions that you can do on your Android or iOS device.
How to play FIFA Mobile on PC
If you want to take your football action from your mobile to a much larger screen like your laptop or desktop, there's no better alternative than to use an emulator. In order to download and play FIFA Mobile on PC, make sure that you install any emulator of your choice first.
In this article, we'll mention 4 popular emulators that you can use and show you the exact steps on how to start playing FIFA Mobile using BlueStacks and GameLoop. I would highly recommend any of these two emulators as I found them personally better than the rest.
Method 1: Play FIFA Mobile using BlueStacks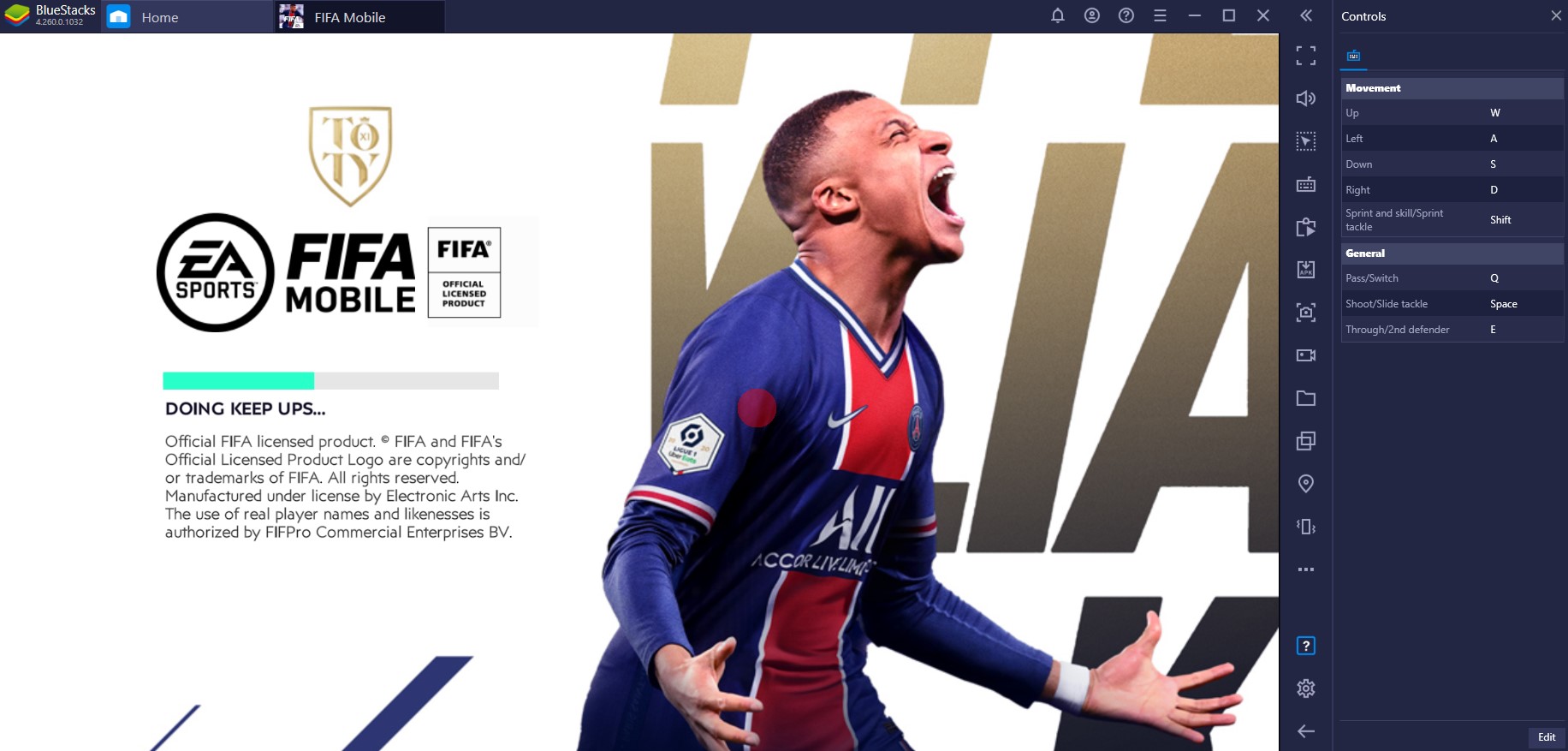 BlueStacks is a trusted iOS and Android emulator for years now. By far, it's the best way to play a sizeable amount of Android games on a PC including FIFA Mobile.
In order to play FIFA Mobile Soccer on your PC, follow the steps below:
On your PC, open a web browser and download BlueStacks.
After the installation file has been downloaded, install BlueStacks.
After BlueStacks has been installed, open it and login using your Google account.
Open the Google Play Store app in BlueStacks and search for FIFA Mobile.
Click the Install button to start adding FIFA Mobile on your PC.
Method 2: Play FIFA Mobile using GameLoop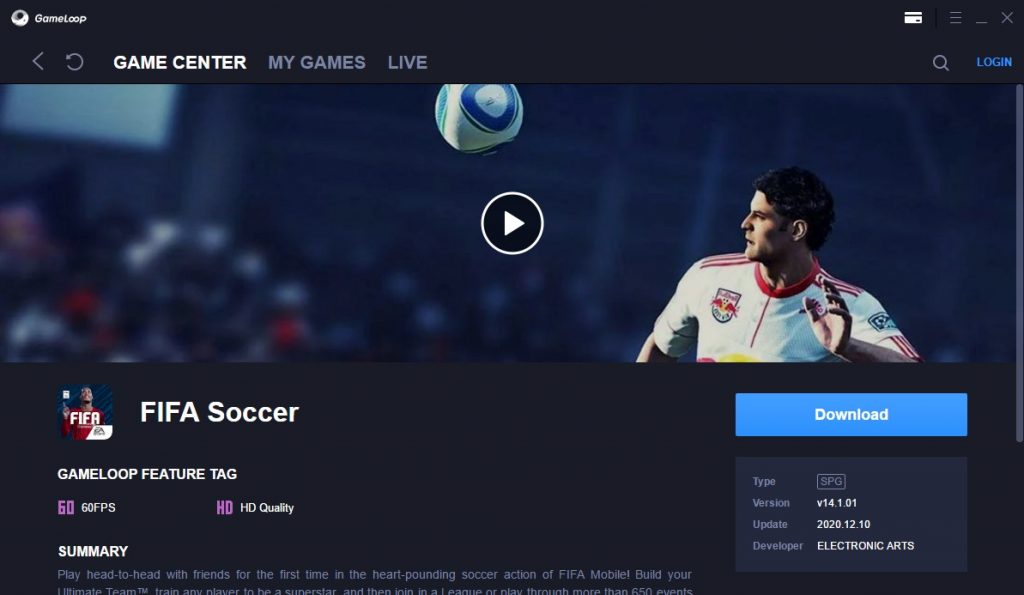 Another great emulator that you can use to build your Ultimate Team or to play as your favorite soccer team in FIFA Mobile is GameLoop. This emulator is the official emulator for Tencent games like Garena Free Fire, Garena version of Call Of Duty Mobile, etc.
If you want to use it as an alternative to BlueStacks, or the primary emulator for all your mobile games on your PC or laptop, follow these steps:
Open a web browser on your PC and go to gameloop.com.
Download and install GameLoop.
Once GameLoop has been installed, search for FIFA Mobile or FIFA Soccer (depending on your region).
Select FIFA Mobile or FIFA Soccer and install it.
Wait until the installation of the game and its other resources are finished.
Play the game!
Method 3: Use other third party emulators
If you prefer not to use either BlueStacks or GameLoop, the two other emulators that you can use are LDPlayer and MEmu.
FURTHER READING:
Visit our TheDroidGuy Youtube Channel for more troubleshooting videos and tutorials.