If you're new to buying and exchanging cryptocurrency, but want to get started, it's not as daunting as it looks! Sure, there's a lot of information out there, and it's hard to figure out how to even get into some of the mainstream cryptocurrencies to start out, but it really is easy. We're going to take you step-by-step on how you can get some hands on it, and even trade it for some up and coming cryptocurrencies. Specifically, we'll show you how to trade your Bitcoin, Ethereum and others into the up and coming Stellar (XLM) cryptocurrency.
Interested in investing in Stellar?
First you MUST buy Ethers or Bitcoins, then you can exchange it for Stellar on exchange such as Binance, which happens to be the largest cryptocurrency exchange in the world.
Here's how we buy Ethers and Bitcoins. You will receive $10 of FREE BITCOIN when you buy or sell over $100 worth of any digital currency.
In summary, to buy Stellar (XLM):
Buy Bitcoin or Ethers
Exchange Bitcoin (BTC) or Ethers (ETH) into Stellar (XLM)
Keep in mind that we are not supplying you with investment advice here; we're mearly showing you how you can buy mainstream coin like Bitcoin and Ethereum, exchange it into Stellar, and then secure it in a hardware wallet. Be sure to follow along below!
Buy Mainstream Coin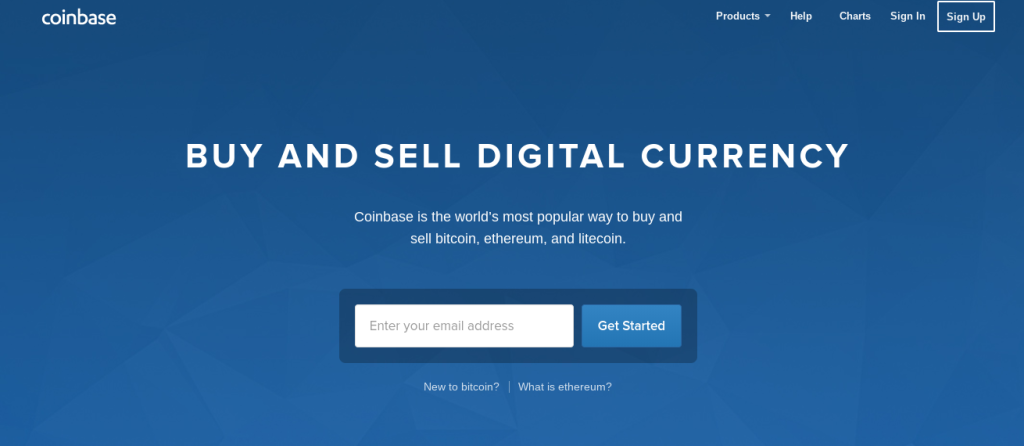 To get started, you're going to need to purchase some sort of mainstream coin — Bitcoin, Litecoin, Ethereum, etc. You do this at an online exchange, where you can trade your country's fiat (legal tender) for cryptocurrency. Our recommendation is to use Coinbase, as it operates in 32 countries, has a strict ID verification system, and it takes credit, debit and bank transfers for cryptocurrency purchases. Sign up here.
Coinbase is pretty easy to use, but before you can even buy any mainstream cryptocurrency, you're ID has to be verified. Coinbase will want your phone number, an uploaded version of your photo ID, and a verification of your credit/debit card or bank account. This is all required because Coinbase, much like a financial institution, is heavily regulated by the US government and has to follow strict guidelines. It might be a pain at first, but you can certainly rely on the security those strict guidelines bring.
Once your account has been approved, you'll need to use a bank transfer to purchase mainstream coin, whether that be Bitcoin, Ethereum, Litecoin, etc. You can use a credit or debit card, but that brings with it higher fees — a bank transfer is the cheapest way to go here.
Exchange for Stellar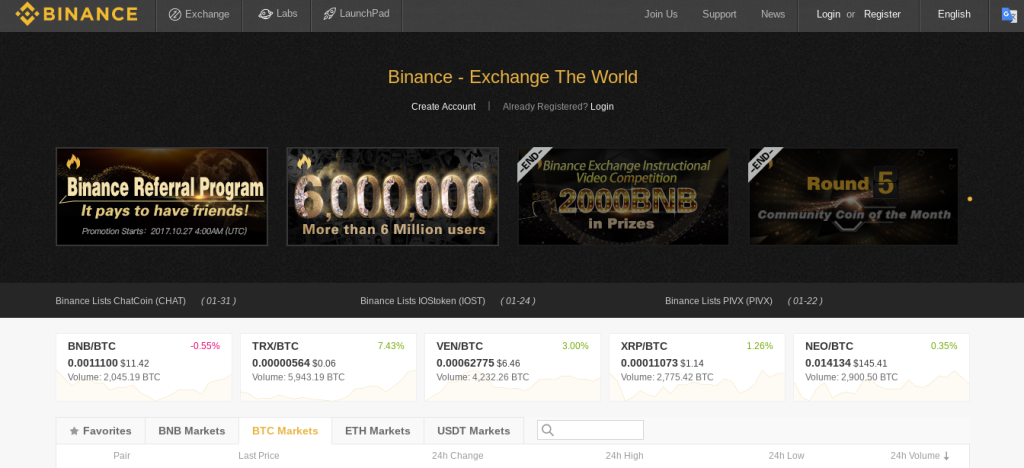 Next, you'll need a Binance account. This is a great exchange/platform for turning your mainstream cryptocurrency into up and coming cryptocurrencies, such as Stellar (XLM). You can sign up for free here. Be sure to click the "Register" tab on the top right of the website in the navigation pane.
Once you're registered and logged in, you'll want to hover over the "Funds" tab and click on "Deposits." Here, you'll want to search for and select which mainstream cryptocurrency you want to deposit into Binance. This is what you would've bought over on Coinbase. Once you select your cryptocurrency, you'll be given a secure deposit address, which will look like a long string of numbers and letters. Hang onto it, we'll need it in just a minute.
Next, head back over to Coinbase. Once logged in, you'll want to click on the "Accounts" tab. Next, you'll want to click on the "Send" button under the cryptocurrency you're trying to transfer to Binance.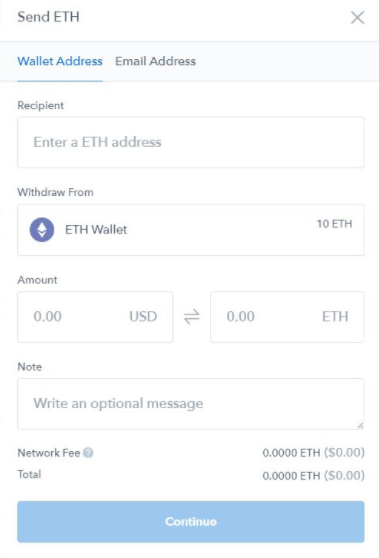 A pop-up box will appear (as pictured above). Under "Recipient," you'll want to enter the deposit address you got from Binance. Then, you can choose how much of your cryptocurrency you want to send over. Once all filled out, hit "Continue" and follow the steps to send it to Binance. Your cryptocurrency funds should appear in Binance within an hour.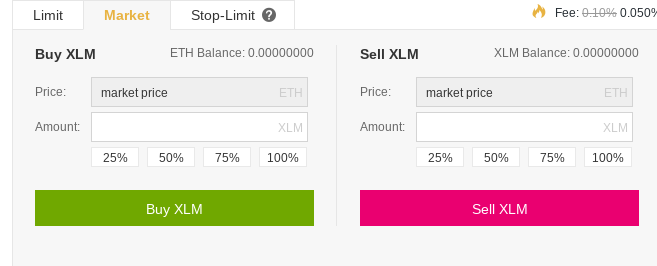 Once they appear, you can start trading your cryptocurrency for Stellar on the exchange. Click here to go straight to the Stellar for Ethereum exchange. There, you'll want to click on the "Market" tab and enter in how much Ethereum you want to trade for Stellar. Or, you can simply click on the "100%" tab to trade 100% percent of your Ethereum (or your chosen cryptocurrency) for Stellar (XLM). Once you've filled in the values, simply click on the "Buy XLM" button.
Get a secure wallet
Next, you'll want to store your Stellar and leftover cryptocurrency in a secure hardware wallet. This keeps it protected from hackers. You can just leave your cryptocurrency in an exchange, but they have been hacked before, and people have lost some of their coins. That said, a hardware wallet is your best choice. We recommend getting the Ledger Nano S.
In Binance, you can withdraw your cryptocurrency under the "Funds" tab and then under the "Withdrawals" section. It's as simple as entering your hardware wallets secure code into the "Recipient" tab and withdrawing your funds to it.
Closing
Here we showed you how you can buy mainstream coin cryptocurrencies and exchange them for Stellar (XLM) coins. Hopefully we helped you break down the process and have shown you just how easy it is. And if you ever want to trade in your new cryptocurrency, simply repeat the steps backwards (i.e. take Stellar out of your wallet, transfer to Binance, exchange for your select coin, transfer to Coinbase, and then cash out in your country's fiat). And that's all there is to it!