There was a time when people used to invest in assets and other items like gold and precious metals. Today, the trend has changed somewhat with people making smarter investments. The surge of Bitcoin over the past few years has helped this transition somewhat, helping people gain a new avenue of additional income. The recent Bitcoin price surge has made a few people millionaires. However, Bitcoins are no longer easy to mine in your backyard. Given the pace at which it's growing, the resources on most occasions are simply not enough. This is where Altcoins like Ethereum come into the picture.
Want to streamline your Ethereum tax calculations?
Looking for a better way to track your crypto portfolio value live?
We recommend CoinTracking
It is one of the most popular cryptocurrencies after Bitcoin and is used by millions of users all over the world. While most people think Bitcoin and Ethereum are the same, they're not. Ethereum is valued much lower (now at over $800). Regardless, a few virtual Ethereum coins will surely not hurt your library. If you're one of those user, you would like to know if there's a service that could make tracking the changing prices convenient and easy. We're going to talk about a few Ethereum price monitor apps out there that could surely come in handy to you. A few of them even come with the ability to buy or sell the currency, which is handy.
5 best Ethereum price monitor app
Crypto Tracker
As the name suggests, this app helps you track the varying prices of BTC and Ethereum. This is a conventional price monitor app that lets you get all the important details at a glance. The app will also let you get notifications if there's a dip or increase in pricing. The UI design is pretty neat as well, adhering with Google's Material Design philosophy. You can track Bitcoin prices in multiple currencies. Further, you will be able to see a pie chart detailing all your details and investments.
As far as a price monitor app is concerned, Crypto Tracker is definitely one of the best out there. It might not have a lot of flashy features, but it certainly does the job with a simple and intuitive design. If you have a favorite cryptocurrency, you can star them to view their price trends later. The app uses data gathered from coinmarketmap.com. The app is completely free to download, although it comes with ads and in-app purchases. If you're not too pleased with the ads on board, you can make them disappear with an in-app purchase. Smartphones and tablets will have to run at least Android 4.4 to run this app.
Ethereum Live Rate, News, Graph analysis
This gives you access to comprehensive real time data refreshed at regular intervals. This helps the customers stay on top of the varying prices and also get a very good idea of the trends. If checking out Ethereum value is not your priority, you can check out some of the content and news pertaining to Ethereum. There are some handy tips on board as well, allowing you to be well prepared for the dangers of investing in cryptocurrency.
If you're wondering how far Ethereum has come, you can customize the graph data to include several time intervals. This will give most users an understanding of a particular cryptocurrency's changing value. The app has been designed beautifully, with the simplistic user interface really shining here. In addition to value conversion into USD, you can use a multitude of regions and current Ethereum's value in the local currency. Much like the app we talked about above, the app is free to download. However, there are some ads on board here. We're guessing these can be remove with an in-app purchase. The app has been rated decently by the users, which speaks a lot about the app's quality.
Ethereum Stats
This app comes with the features of the apps we discussed above but in a slightly different avatar. It is important to note that most apps in this segment come with pretty much the same features. Keeping this in mind, developers can only differentiate in a few areas. Individual developer Christian Grieger is the brains behind this app, and we're happy with the result.
It comes with a detailed price comparison and graph view to give you a very good idea about its value. In addition to being a price monitor app, Ethereum Stats also comes with a dedicated blog section, giving you the latest news from Ethereum. The idea of the app is to make your job easier by offering all details about Ethereum in one place. You can use this app if you have a smartphone or tablet running Android 4.0 or higher. The app is a free download, but the developer has included ads and in-app purchases. Be sure to check it out from the Play Store.
Bitcoin, Ethereum, IOTA Ripple Price & Crypto News
If you want all the scoop from the crypto community, this is definitely the app to get. As the name suggests, the app lets you get details on a number of cryptocurrencies and convert them to multiple currencies of your choice thanks to a built-in currency conversion feature. Users also get access to relevant articles and content from a multitude of sources including Investing.com, CoinDesk, NewsWire, Bitcoin Magazine, The Merkle, CryptoPotato, CryptoCoins News, and more. So in addition to checking on the Ethereum price, the app also helps you learn about whatever is happening in the world of Ethereum.
You can ask the app to notify you whenever there's a price drop or increase. This makes sure that you don't miss an opportunity to benefit from cryptocurrencies. The app can be downloaded for free although it comes with ads and in-app purchases.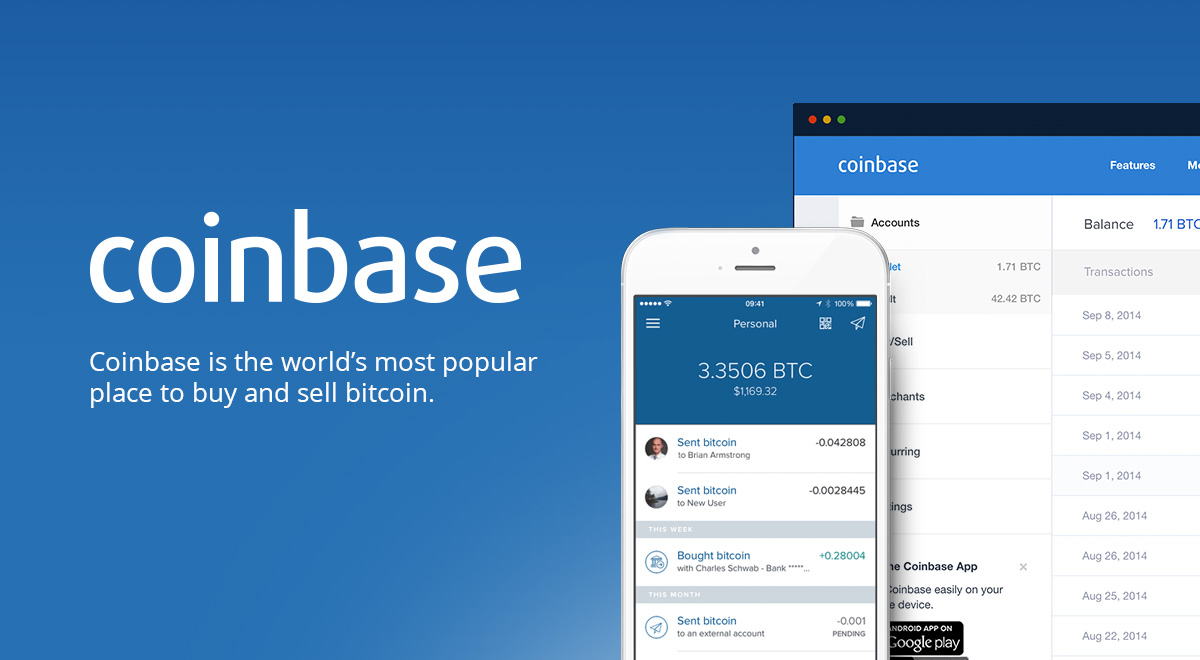 This is one of the best price tracking + buying/selling app out there. If you're heavily invested in the cryptocurrency world, you will be aware of Coinbase. It is a popular price monitor app in addition to being a proper cryptocurrency oriented app. You will have to shell out a small fee if you're transacting through Coinbase, which is the case with any provider really. It's got great reviews and an increasing number of users are using Coinbase as their primary source of information about varying prices of Bitcoins and Ethereum. The app has security features in place so that the users' private information is not vulnerable to malicious deeds. The app has already been downloaded nearly 10 million times on the Play Store, which makes it a must have for every Ethereum lover. The app is free to download and devoid of any ads or in-app purchases. Be sure to check it out.
Want to streamline your Ethereum tax calculations?
Looking for a better way to track your crypto portfolio value live?
We recommend CoinTracking