Long gone are the days when cryptographic currencies and public blockchain-based distributed computing platforms were synonymous with the criminal underground. Today, we use blockchain, a distributed database that maintains a continuously-growing list of records called blocks and forms the backbone of both Bitcoin and Ethereum, to move from central record keeping systems to decentralized systems, eliminating the need for costly middlemen in financial transactions.
Want to keep your bitcoin tax calculation simple? We recommend these two services:
CoinTracking
BitcoinTaxes
The very nature of technologies such as Bitcoin and Ethereum matches the spirit of the Android operating system, so it should come as no surprise to you that the Play Store is full of useful apps that serve as great examples of real-world applications for blockchain technology. We have selected our top seven favorite Bitcoin and Ethereum apps for Android, splitting them into two categories for your convenience.
Bitcoin Clock – Live Price Checker
A straight forward Bitcoin price app.  If you just want an app that gets straight to the point, just a giant Bitcoin price across the screen of your phone or tablet, almost like a clock.  Set it on your office desk or beside you on your night stand while you sleep.  You'll never miss the live Bitcoin price again with this app.  Don't miss the moon without this app!
Download Bitcoin Clock App

Bitcoin Wallets
A Bitcoin wallet is a software- or hardware-based tool that allows you to start making payments with merchants and users using Bitcoin, the infamous cryptographic currency that once powered Silk Road, an online black market owned by Ross Ulbricht and the first modern darknet market.
Back in 2011, when Silk Road launched, there weren't that many Bitcoin wallets for Android to choose from. A lot has changed since then, and current Bitcoin users have a lot more options. We encourage you to spend some time on Bitcoin's official website and learn as much as you can about the technology, so you can make your own educated decisions. But to help you get started, these are our top 3 favorite Bitcoin wallets for Android.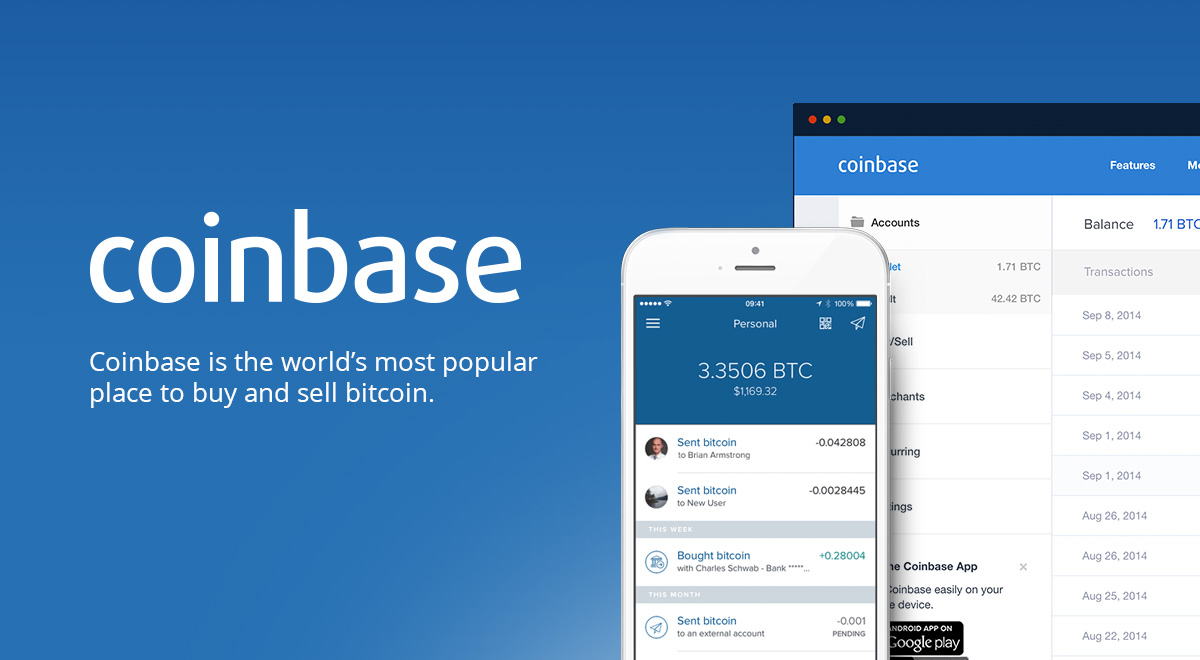 Coinbase
Headquartered in San Fransisco, Coinbase is a digital asset exchange company that operates exchanges of Bitcoin, Ethereum, and other digital assets with fiat currencies in 32 countries, and Bitcoin transactions and storage in 190 countries worldwide. In other words, they are huge.
The company was founded in 2012 by Brian Armstrong and Fred Ehrsam, and they grew to one million users by 2014. Coinbase has recently added Ether, the value token of Ethereum, as only the second digital currency offered to their retail customers, which is not something many other exchanges can brag about.
Coinbase' Android app has a great rating of 4.5 stars and is often recommended as the best Bitcoin and Ethereum wallet for Android. The wallet allows users to buy and sell digital currency using various payment methods, has real-time and historical charts, price alerts, support for NFC and QR codes, and plenty of other useful features.
The app frequently receives updates, ensuring maximum security of all transactions and leveraging the latest version of the Android operating system to its maximum potential.
Mycelium
Developed openly on GitHub, the Mycelium Bitcoin Wallet allows you to send and receive Bitcoins using your mobile phone. Compared to Coinbase, Mycelium is certainly geared toward seasoned Bitcoin users and blockchain enthusiasts. On the official website, the app proudly lists some of its advanced features, such as the support for Hierarchical Deterministic wallets, single address accounts, watch only accounts, and secure authentication using Bit ID.
If none of these technologies ring any bells, then you are probably better off sticking with Coinbase. That being said, Mycelium is a fantastic option for more advanced Bitcoin users, as it empowers them to precisely manage their transactions and has been confirmed by thousands of users to be incredibly reliable.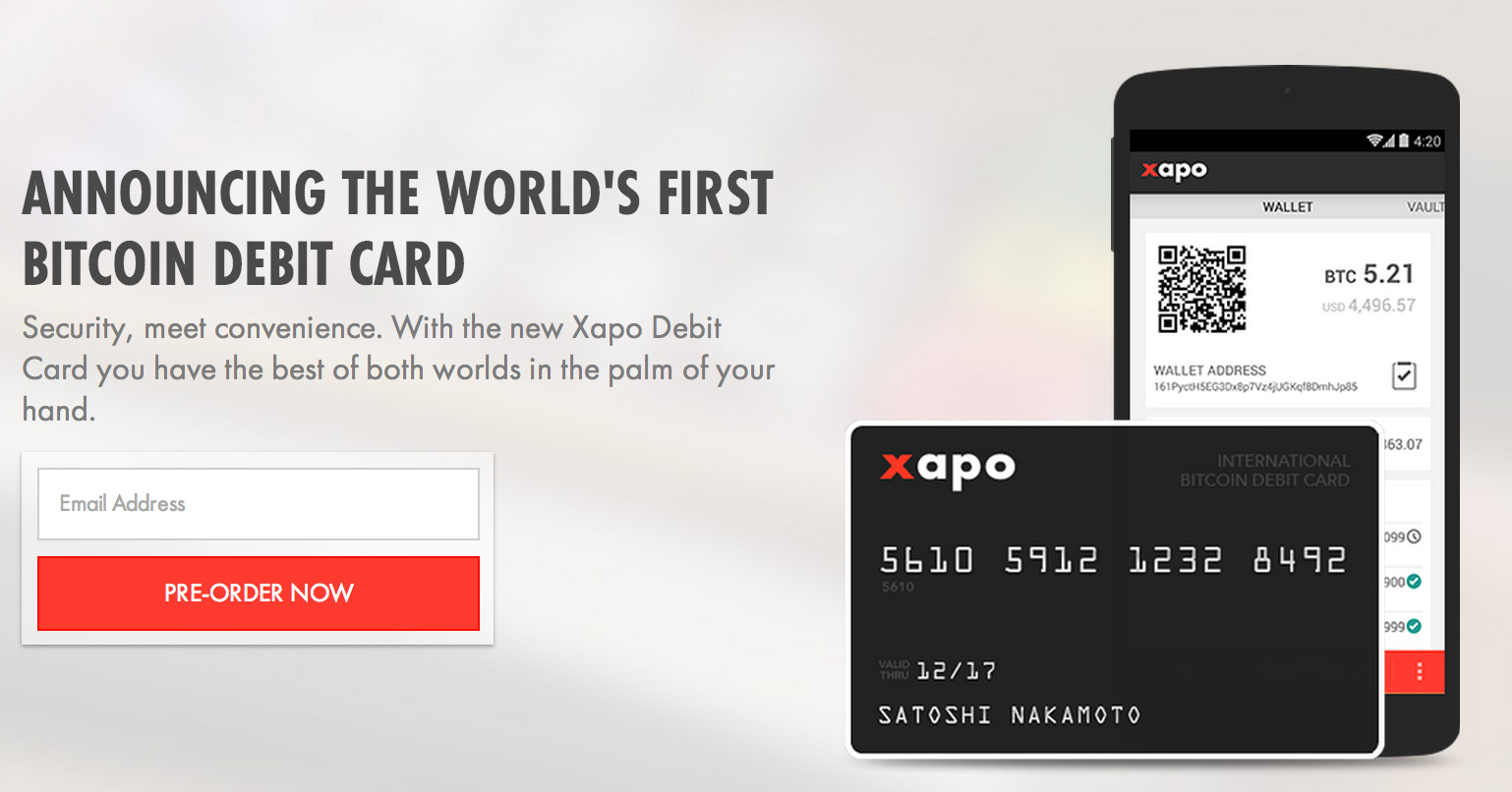 Xapo
Xapo, a Switzerland-based company founded in 2013 by Wences Casares and COO Federico Murrone, stands out with a cold storage vault and a Bitcoin-based debit card. The company also does its best to ensure complete security of their customers, using physical servers located around the globe that are protected by biometric scanner access, 24-7 video surveillance, and armed guards, according to Casares.
Their Android App is a mobile bitcoin wallet and vault that combines convenience and industry-leading security, allowing users to send money to friends or family with ease. You can use it to manage your Bitcoin account just like a checking account, easily tip content creators via Twitter, check the price of bitcoin and other stats in real-time, buy bitcoin directly from Xapo, and more.
Its polished user interface follows the latest Material Design guidelines, resulting in an intuitive and seamless user experience that makes you forget about the underlying technology by placing emphasis on its practical usage.
BitPay
BitPay is up next, and is actually one of the premier wallet apps for keeping your Bitcoin safe. BitPay Wallet allows you to manage your Bitcoin finances in this single app. Most importantly, BitPay Wallet keeps your Bitcoins well encrypted, keeping your digital currency well protected.
There are tons of awesome features in BitPay Wallet, including, the ability to create multiple Bitcoin wallets, and manage those right in the app. There's integration for loading, managing, and spending via a BitPay Visa Card, integration for buying and selling bitcoin, high security — even at the device level — and support for payments.
Bitcoin Wallet
You can just purchase Bitcoins if you want, and leave them out in the digital world if you want; however, if you want to protect your investment, you'll definitely want to keep your cryptocurrency in a digital wallet. A digital wallet, such as Bitcoin Wallet, keeps your investment encrypted so that hackers can't steal your digital currency.
It's worth noting that this wallet app doesn't support any other alt-coins out there — it's purely for Bitcoin only. You can still pay with your Bitcoin, even if they are in the wallet — there are a couple of built-in features for that specifically. You can get your Bitcoin wallet for free on the Google Play Store.

Bitcoin Games
If you feel like taking a small break from your real-life responsibilities, perhaps you wouldn't mind earning a few Bitcoins at the same time, would you? Believe it or not, you can earn real Bitcoin by playing addictive Android games, and it's no scam either.
Blockchain Game
Blockchain Game is a simple but fun block-stacking game that generates revenue through in-game ads and then redistributes a large portion of it to players. All you have to do in order to claim attractive prizes and receive Bitcoins directly to your wallet is play.
Bitcoin Billionaire
Unlike Blockchain Game, Bitcoin Billionaire uses fake Bitcoins as an in-game currency. Even though you can't earn real money through the game, we still believe that it's worth your attention just because of how fun it is to play. Essentially, it's an idle clicker about raking in Bitcoins and building up a massive fortune.
Want to keep your bitcoin tax calculation simple? We recommend these two services:
CoinTracking
BitcoinTaxes
Verdict
There are a variety of Bitcoin apps out on the market today, all that essentially do different things. We've shown you Bitcoin-style games, Bitcoin wallets for keeping your cryptocurrency safe, and even Bitcoin price apps, which watch the market rate for how much your cryptocurrency is worth.
Do you have a favorite Bitcoin style app that you like for Android? Let us know, and you may just see your favorite app show up on our list in the future!