If you're not familiar, Ethereum is a platform that has been forked into two different cryptocurrencies — you have Ethereum Classic (ETC) and Ethereum (ETH). This split or fork happened due to a disagreement with the Ethereum Foundation. That said, you can't purchase ETC as a mainstream currency, meaning you would have to buy Ethereum or Bitcoin, and then trade it for Ethererum Classic at another online exchange.
If you're wanting to purchase Ethererum Classic, stick with us, as we'll take you step-by-step through the whole process below.
Purchase Cryptocurrency Coin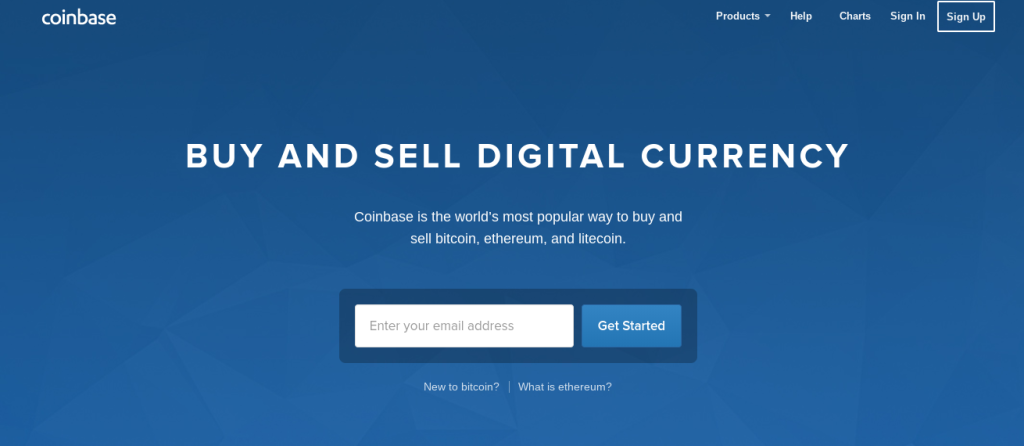 In order to get started, we need to purchase a mainstream cryptocurrency. We'll need to sign-up for a cryptocurrency market to buy some. We recommend Coinbase, a US regulated exchange market for mainstream cryptocurrencies. The benefit of Coinbase is the strict verification process — in order to even purchase cryptocurrency, you need to upload a photo ID and verify your phone number as well as your email.
On top of that, you'll need to verify your payment method. Coinbase accepts credit and debit cards, as well as bank transfers. We recommend setting up a bank transfer, as the fees are lower — the one downside is that it'll take longer to get cryptocurrency coin in your wallet. One other benefit to Coinbase is that it operates in dozens of countries, so chances are, you'll be able to use this as your mainstream cryptocurrency exchange, even if you don't live in the United States.
Once you sign-up, you'll need to purchase a cryptocurrency coin of your choice — Ethereum, Bitcoin, Litecoin, etc. Once we've done that, we can move onto the next step.
Trade for Ethereum Classic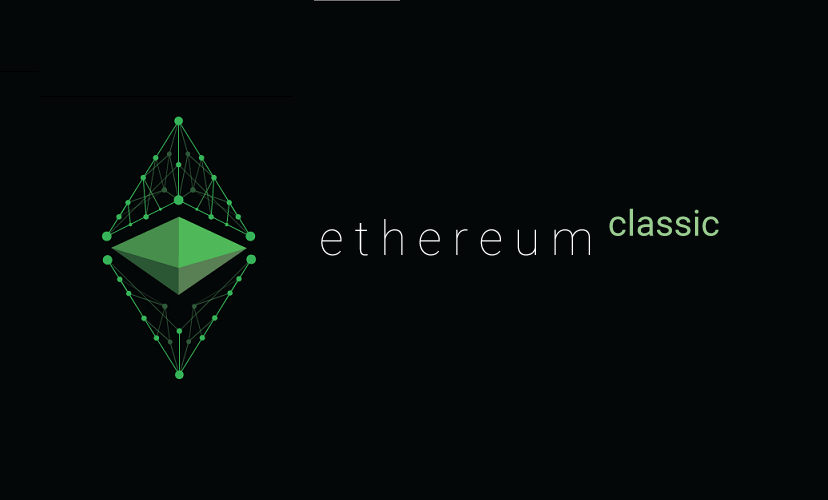 Next, we need to trade our mainstream cryprocurrency for Ethereum Classic. Unfortunately, we can't do this all through Coinbase, so we'll need to also register for an exchange market. We recommend Binance, it's one of the most secure and popular options. You can get started for free over at binance. Once you get there, on the top right of the homepage, click on "Register" and get your account all setup.
Once setup, we need to transfer our cryptocurrency in Coinbase to the Binance exchange. In Binance, under "Funds" click on "Deposit." Find the correct deposit option for the cryptocurrency you bought in Coinbase. So in the Binance Deposit area, if you bought Bitcoin in Coinbase, you need to find a Bitcoin deposit address. Once you find that, it should be a long string of numbers and letters — save this for letter.
Now, back over at Coinbase, log into your account, and start the process of sending your cryptocurrency to Coinbase. Once you click the Send button, under the "Recipient" option, you'll need to paste the deposit address you saved from Binance into that Recipient field. You'll also need to decide how much you want to send to Binance. Once you figure all that out, click on the prompts to finalize the transfer, and it should show up in your Binance account within the hour.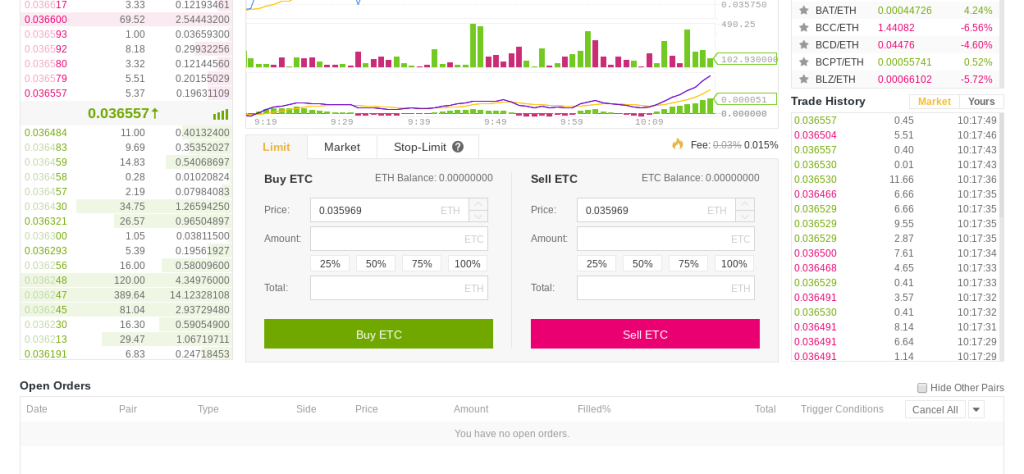 Next, once it arrives in Binance, we can trade that cryptocurrency for Ethererum Classic (ETC). You can find the exchange in Binance, or you can go straight to the ETH/ETC exchange by clicking here. Next, we can trade our Ethererum (ETH) for Ethererum Classic (ETC). You can choose to trade a percentage of ETH for ETC, or you can manually enter a specific amount. Once you choose how much you're trade for ETC, simply click on the "Buy ETC" button.
Congratulations, you just purchased your first Ethereum Classics coins. If you ever want to trade back for Ethereum, it's as simple clicking on the "Sell ETC" button.
Get a secure wallet
Next, we need to store all of our cryptocurrency coin in a secure wallet. We don't want to keep it in Binance because, although it is secure, exchanges have been hacked into before, and consumers' coins have been stolen. We recommend getting a hardware wallet, such as the Ledger Nano S. It's extremely secure, as you can only access it when it is plugged into computer.
Transferring your coin from Binance is a simple process, as the built-in Ledger Nano S firmware will take you through that process. You may need to get the secure code from the "Withdraw" tab under the "Funds" section in the navigation bar in Binance.
Closing
And that's all there is to it! If you ever want to liquidate all your cryptocurrencies, simply reverse the steps, get all transferred back into mainstream cryptocurrency, and ideally, sell higher than what you bought them for.