Motorola has officially confirmed that a new "Blush Gold" version of the 2019 Razr clamshell will be available in Spring 2020.
The phone is only available in a "Blush Noir" color right now.
The 2019 Razr with a foldable display is priced at $1,499 and is one of the most expensive mass-produced Android phones in the market today.
However, initial reviews of the Moto Razr 2019 haven't been very positive.
The Moto Razr went up for sale a few days ago and has gone through its fair share of controversies over the past few days. But the company finally has some good news for its fans with the "Blush Gold" 2019 Razr officially confirmed by the company. This is merely an additional color option for the customers and is unlikely to cost more than the existing Noir Black variant. This may take some focus off all that has been said about the 2019 Moto Razr in the past week or so.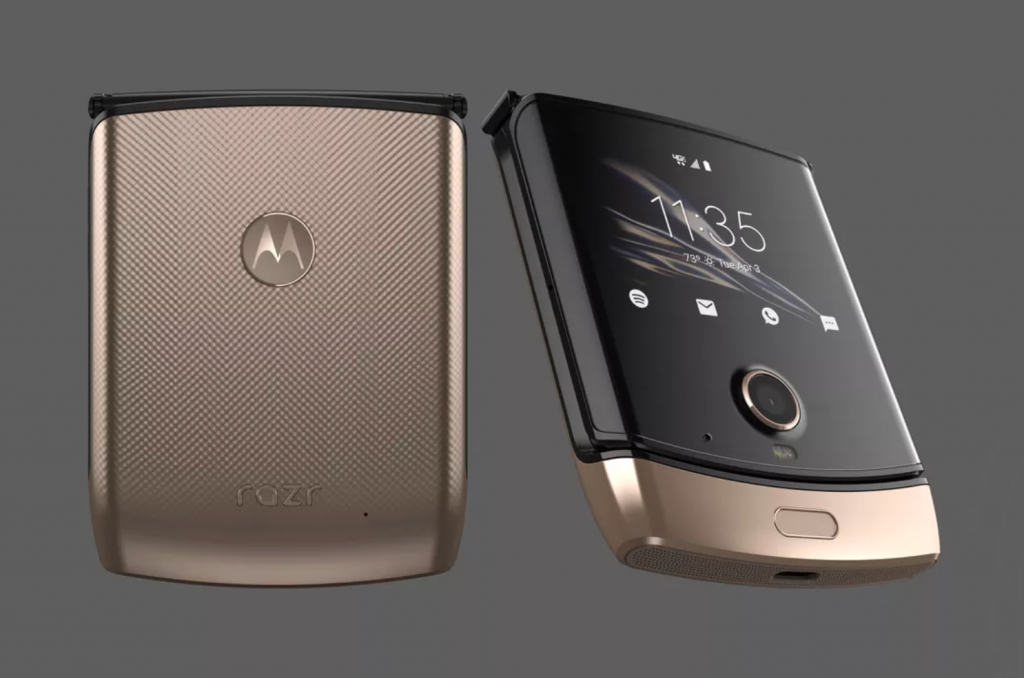 Several initial reviews that popped up after the phone went on sale over a week ago were critical of the phone's camera as well as the screen quality. To make matters worse, Motorola has already mentioned that "bumps and lumps" are normal on the 2019 Razr, causing concern for new owners of the device.
Further, a recent fold test video revealed that the 2019 Razr broke down after around 27,000 folds, which when put into practical use can translate to around under a year of use or perhaps more depending on how often you open and close the phone.
It's worth mentioning that the imminent arrival of the Samsung Galaxy Z Flip is expected to make things a whole lot harder for Moto as the competition in the foldable smartphone segment increases. Samsung started off the trend with the Galaxy Fold last year while the Z Flip will feature a clamshell form factor similar to the 2019 Razr.
Via: The Verge