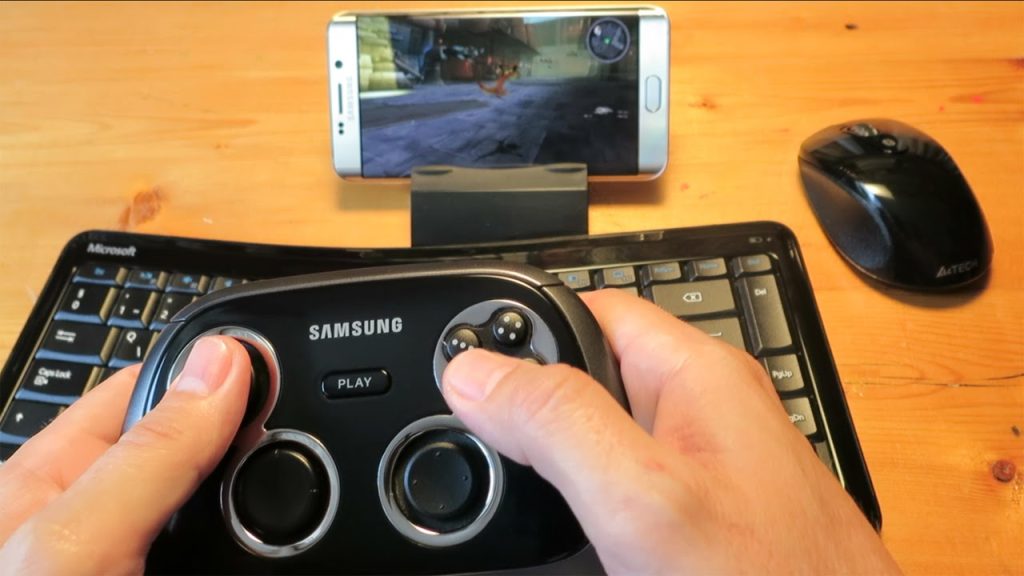 Welcome to another #GalaxyS6 post! Below are six other issues submitted by our community. If you want to look for more S6-related issues and troubleshooting, make sure that you visit this page.
If you are looking for solutions to your own #Android issue, you can contact us by using the link provided at the bottom of this page, or you can install our free app from Google Play Store.
When describing your issue, please be as detailed as possible so we can easily pinpoint a relevant solution. If you can, kindly include the exact error messages you are getting to give us an idea where to start. If you have already tried some troubleshooting steps before emailing us, make sure to mention them so we can skip them in our answers.
---
Problem #1: Bluetooth headset keeps disconnecting from Skype after Galaxy S6 Marshmallow update
Ever since the 6.0 update, my Bluetooth headset (Motorola H730) would disconnect while making a Skype call  Thinking it was defective I bought a new Motorola Boom. Now every time I finish a Skype call, I have to shut the headset off and back on again, as sound now diverts to the handset. It does this every single time. Regular wireless calls are not affected, just Skype. The headset does NOT say it is disconnected, it just stops working. 
Sometimes I will try a second call, and I can hear the ring volume in the earpiece greatly reduced in volume, and when the call answers, the sound moves to the handset. I recycle the headset and sound comes right back to the headset. I use Skype a LOT for my business, and am in the car a lot.  Driving while resetting this headset is distracting and dangerous.
I went to Verizon. They replaced the phone. No change. I contacted Verizon. They blame Samsung. I called Samsung. They blame Verizon. I called Motorola, who admitted it was an issue since the 6.0 update, and nearly half their Bluetooth stock is now 'incompatible.'  She offered to replace my Boom with the new Whisper, which they claim is not affected. I couldn't wait the 10 days it would take to get it so I went out and bought the Whisper on their recommendation. Guess what? Same issue.
I called Skype, who also blames Android. EVERYTHING is new and the problem persists, so the only thing in common is Marshmallow. Unfortunately there is no 'Android tech line' to call. 
I have now spent almost 200 dollars on headsets I did not need to buy. I have done all of the resets, partition clearing, nothing works. I am at my wits' end.  And NO ONE is admitting there is an issue here, yet the forums are overloaded with this very issue and others like it.  What do you suggest I do?
Blue over Bluetooth. — Doug
Solution: Hi Doug. If the only change you've made prior to noticing the problem was to install Marshmallow, the latest Android iteration may have directly or indirectly caused this issue. Because there are so many variables that can affect how wireless connection between your S6 and Bluetooth headset is implemented, it's almost impossible for us to know the real reason for the issue. Addressing this issue on your end is a hit-and-miss process so there's really no guarantee if any of the things that you need to check below will work. Here are the common reasons why a Bluetooth headset does not work properly.
Signal interference from other devices or environment
We know that your setup before Marshmallow was installed worked properly but it's still worth checking if the current connection is hampered by another device, or even by your surroundings.
Is there someone near you using the same headset when the issue occurs? If two users are using the same unit within connection range, your S6 may be confused which unit to connect to. Keep in mind that some Bluetooth devices can effectively connect to another device for up to 10 meters at most. If you are alone all the time when using Skype though, you can ignore this step.
Keep the headset charged before using it
Low battery can sometimes cause disconnections. Be sure to use your headset only when it has enough charge to prevent untimely disconnection.
Check for duplicate contacts
Duplicate contacts in your S6 may lead to disconnections if they are synced to your Bluetooth headset. Most headsets will scan the contacts list and may encounter an error when it encounters duplicate contacts. We are not really sure if this is true with Skype contacts list but making sure to remove unnecessary duplicates may be worth the effort.
Multiple apps running in the background
Sometimes, Bluetooth devices encounter pairing problems if there are too many apps running in the background at the same time. Keep in mind that third party apps may also interfere with your phone's Bluetooth function. If possible, try to do the following:
Do a factory reset
Install Skype app ONLY. Make sure not to install other third party apps during this period to see the difference.
Make a call and observe.
If the issue remains even after doing a factory reset, you can safely assume that the problem is beyond your control. The only thing that you can do is wait until the parties involved (Google, Samsung, Skype, and carrier) eventually figure a fix for the problem. We know this doesn't answer the question on where the problem lies but there's only so much that can be done for this type of issue.
Problem #2: Galaxy S6 screen is unresponsive and remains black
Hi. My phone was working fine without any problems. Left it on a bed, came back to it 30 min later and screen all black. Battery was about 60% full. The two touch buttons on the sides of the bottom of the phone do light up and notification blue light flashes at the top, but if i plug it to charge the red light doesn't come on so i guess it's completely frozen and doesn't charge. I've tried all different button combinations (volume up- home-power — and all the rest) to restart, boot the phone and it does restart but screen is always completely black.
Please help , all my numbers and family pics are in this phone, I'm seriously screwed now. Is there anything else i can try?
Thank you. Regards — Arvydas
Solution: Hi Arvydas. A phone does not just fail to power back on. The screen may be damaged and no longer works that's why it remains black despite getting indications that the phone still boots up. Try to restart the phone in maintenance mode by pressing and holding the Power and the Volume down buttons at the same time for at least 10 seconds. If your S6 remains unresponsive, that's an indication that you may have a screen problem. Try to connect the device to a computer to see if it gets detected. If your computer can still recognize the device, there's a chance that third party recovery software may be able to help you recover your files. Try to use Google to look for a recovery software.
However, if your computer does not recognize the S6, you're out of luck. Try to call Samsung if they can repair or replace the unit.
Problem #3: Galaxy S6 unable to receive photo or video from iPhone user
When I'm included in a group text with an attachment (photo or video) originating from an iPhone the attachment doesn't come through, I do see the text message, just not the attachment.
My phone is new since September, but the issue has only recently been occurring. I did get the Marshmallow update in March, but I'm fairly certain the issue began in late January.
I've never owned an iPhone so it isn't an iMessage issue with a previous phone. Other android phones (both Samsung Galaxy S3) in the same group text ARE receiving the attachments and they are on the same carrier and same plan as me.
I'm baffled as to what the problem could be. Please help. — Ellen
Solution: Hi Ellen. The issue can be on your end or on the sender's end. Make sure that you talk to your wireless provider so they can check if the issue lies on their side or not. You also want to ask your friend to do the same on his/her end.
Problem #4: Galaxy S6 not booting normally after an accidental drop
Earlier today, I dropped my phone, although being in a protective case my phone experienced flickering lights and a black screen as a result. Then a message popped up 'System unable to respond'. Followed by the typical wait or close signal. I was unable to wipe the cache but was able to place it in safe mode. Lo and behold it, I forgot about a system update and so it was that it downloaded and tried installing. Tried being the key word. Now my phone screen flickers from the beginning of the powering up and a blue screen with the signature bot on its side and a yellow warning sign above it. — Stephanie
Solution: Hi Stephanie. Like water damage, accidental drop is a type of torture for your phone. Depending on the circumstances, a single drop can even deliver a mortal blow to it. Most of the time though, smartphones, especially Samsung Galaxy S series can withstand multiple drops without a problem.
The thing is, accidentally dropping your phone can lead to anything. The most common visible mark after a bad accidental drop is a damaged screen due to the easily breakable glass. Sometimes, the damage can be internal and the only time that a user realizes that there's a problem is when the phone starts to perform poorly or won't respond at all. We think that your phone may have some damaged internal components causing it to boot abnormally. Unfortunately, this is something that you can resolve on your end. Your best course of action is to have the phone checked by a professional so a complete diagnostics can be performed.
Problem #5: Windows 10 PC no longer detects Galaxy S6 after Marshmallow update
Hello. I had my phone connected to my PC earlier today (Windows 10) and everything was fine. Then a window popped up on my phone asking me to install new software as it has been doing for the last few weeks. I finally said ok since I was not in the middle of anything important. Now that the installation is complete, I can no longer see my phone in Windows Explorer. I have restarted the computer and the phone with no luck. I wanted to put new music on my phone but cannot since the computer is not recognizing it.
 As I've been Googling looking for help, I see there are all sorts of bugs with Android 6.0.  Had I known, I would NOT have installed new software. Is there any fix for this, or any way to go back to my old software?  Thank you for any help! — Lisa
Solution: Hi Lisa. We don't think the problem lies on your phone. There's nothing wrong if you update to a new firmware version on your S6. The issue must be on the computer instead. Because your S6 runs a new operating system, your Windows PC's drivers may not be updated causing it to not recognize your S6. make sure that your computer runs an updated USB driver so it can read your phone again. Use Google to search for ways to update your Windows 10 USB drivers.
Problem #6: How to disable Multi Window feature from a Galaxy S6
Hi! I bought my Samsung Galaxy S6 in December and after like 3 weeks, I started to see a transparent keyboard on my screen (like I can't use it, it's just there) and I see some contact names on top which is really annoying and it looks ugly. I didn't mind it, but like last month, I turned on my phone and my screen was completely messed up. It was split in two, and it was like not the usual color but all colors at once, like you know when people say they see different colors when they're high, just like that.
And it has like "write text here" below it and that space is completely messed up as well. But the keyboard etc isn't visible but i can type, so I restarted my phone and it turned back to normal. Today it happened again and i have no idea about what to do to fix this. I couldn't take a photo. I tried taking a screenshot and when i restarted it, i saw the screenshot like it was just taken from a normal screen, so I can try to take a photo with another phone if it happens again, if that'll help to explain myself more. Please help me! — Zey
Solution: Hi Zey. We are not exactly sure if what you're trying to describe here is that you've accidentally Multi Window mode. We assume that this is what you're referring to though so we will provide a solution on how to disable it.
We know that some users can easily inadvertently enter Multi Window mode. This can be done by tapping and holding the Recent button and tapping the two-rectangle icon for an app. Some users can also convert a normal looking app into a "floating" app by dragging down an app diagonally from the top. If you've done any of these without your knowledge, don't worry. There's an easy way to disable Multi Window mode but it requires that you install a third party app called MultiWindow Toggle for Samsung from the Play Store. The reason why you need to install a third party app is that Samsung removed the option to disable Multi Window feature under device's settings.
---
Engage with us
If you are one of the users who encounters a problem with your device, let us know. We offer solutions for Android-related problems for free so if you have an issue with your Android device, simply fill in the short questionnaire in this link and we will try to publish our answers in the next posts. We cannot guarantee a quick response so if your issue is time sensitive, please find another way to resolve your problem. 
If you find this post helpful, please help us by spreading the word to your friends. TheDroidGuy has social network presence as well so you may want to interact with our community in our Facebook and Google+ pages.