Because Call Of Duty Black Ops Cold War allows cross-platform play, there's a growing number of gamers who are now having party issues, one of which is the specific "unable to join party" error. If you are experiencing this error on your PC or console right now, learn what solutions you can try to fix it in this guide.
What is "unable to join party" error on Call Of Duty Black Ops Cold War?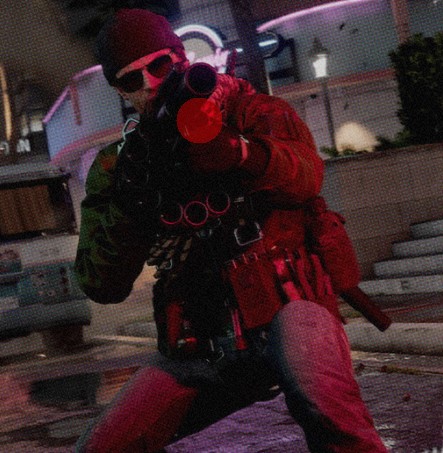 "Failed to Join Party. Unable to join party. (3)" error when trying to play Call Of Duty Black Ops Cold War is usually an indication of a connection problem when trying to form a party, or play online with a party.
Some players encounter this error while attempting to join their friends in a party, while others may get it while already n a party and ready to go.
Because there are multiple possible reasons for this problem, players are advised to perform a number of troubleshooting steps to fix it. At this time, there's no known universal fix for this error and exact solutions vary on the platform.
What are the causes for "unable to join party" error?
Below are the known reasons why "unable to join party" error may show up when on Black Ops Cold War.
NAT issue.
Most cases of party-related issues, be it on the PC or console (PS4, Xbox One, PS5, or Xbox Series X/S), are caused by strict or restrictive NAT. If the NAT or Network Address Translation on your computer or console is not set to a less ideal restriction, you won't be able to play online multiplayer with others.
NAT issues tend to be more common among console players than with PC gamers.
Server glitch.
Sometimes, connectivity issues are the result of issues with the servers. Known server problems are usually fixed immediately so all you have to do is to monitor the official server status website of the game publisher, or visit the specific server monitoring site for your console.
Local network connection issues.
Your own home internet connection problems can plague your online gaming experience. Make sure that you have a fast and stable connection. Party-related issues can sometimes be caused by slow or intermittent connection.
If you are using a VPN or a proxy, that might also be the reason why COD Black Ops Cold War does not allow you to join a party, or play with your friends.
Random game bug.
Another possible reason why this error occurs can be unexpected bugs. Games are complex and may encounter errors that the system may be ill-equipped to resolve.
Corrupted game files.
A less common reason for some forms of connection issues in games can be attributed to damaged game files. If you have checked every possible causes but nothing seems to be working, the game may need to be deleted and reinstalled.
At other times, repairing the game files may also work.
How to fix COD Black Ops Cold War "Unable To Join Party"
There are a number of solutions that you can do to fix "unable to join party" error. Be sure to do each of them as shown below.
Keep game and software updated.
First, you want to ensure that Call Of Duty Black Ops Cold War runs the latest update. This is usually not a problem for console gamers as the game should automatically inform the player to update before attempting to play online. Just in case, you can always manually check for updates on your PS4, PS5, Xbox One, or Xbox Series X/S to be sure.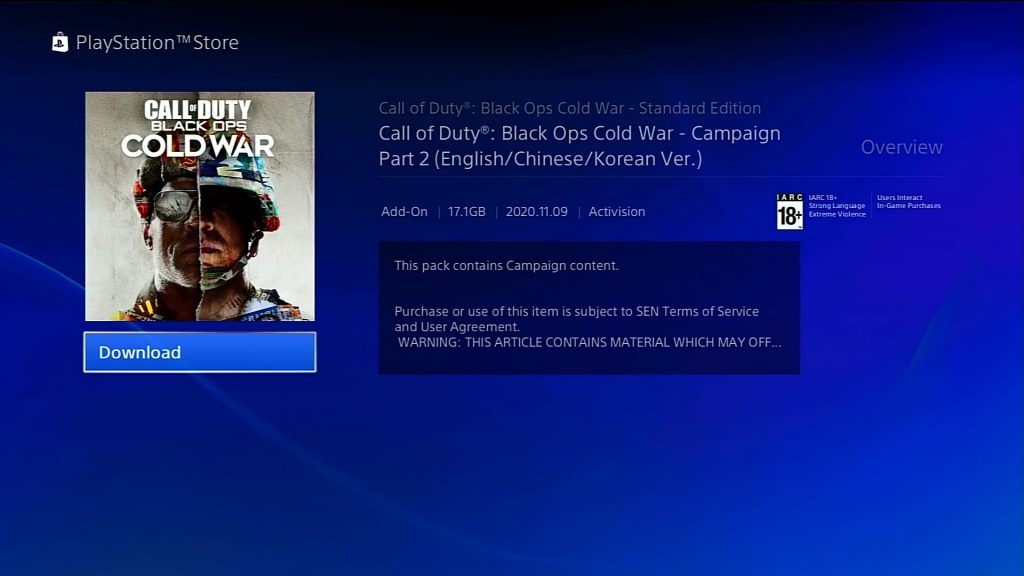 PC players have more leeway when in comes to blocking game and software updates. Be sure to also manually check if the game is fully updated.
Once you've checked that the game is running the latest version, make sure that you also keep the rest of the software updated. Again, this should not be a problem as computers and consoles are set to check for updates on their own. However, you can also check for the latest software version on your own anytime.
Check for on-going server issues.
At times, party-related errors are temporary and occurs outside your PC or console. Server issues is a common occurrence, especially for hugely popular games like Call Of Duty Black Ops Cold War.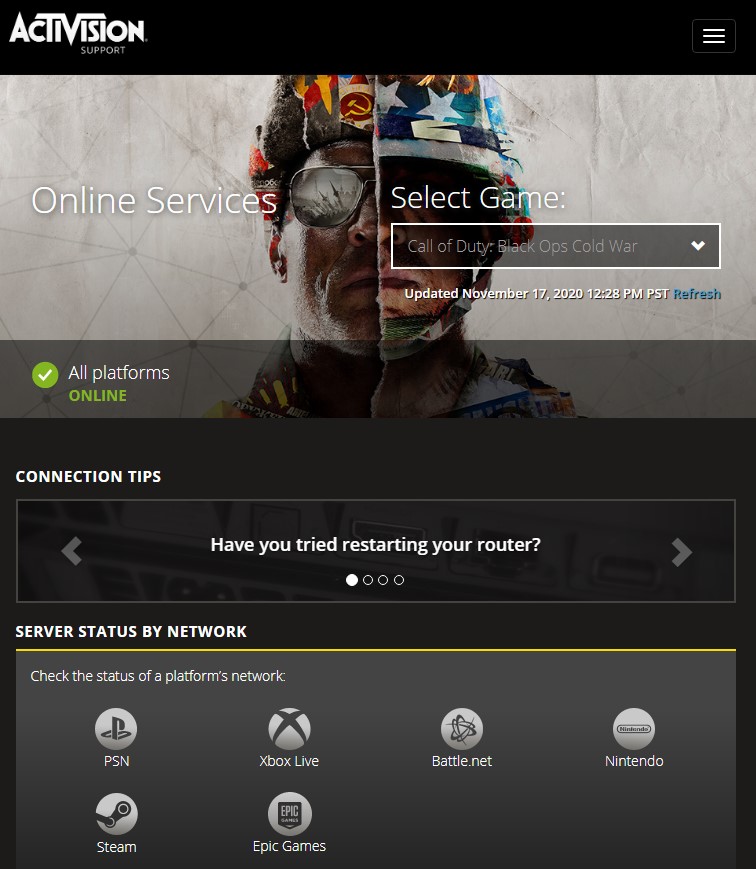 Visit the official Activision server status page by following this link: https://support.activision.com/onlineservices
Alternatively, you can also go Xbox Live Status page or the PlayStation server status page for any issues related to their online services.
Check NAT.
If there's no known server issues for Black Ops Cold War at the moment but you keep getting the "unable to join party" error, the next troubleshooting step is to see if it's being caused by a strict NAT.
If you are on Xbox (Xbox One, Xbox Series X/S), you want to have a Moderate NAT type. The ideal type is of course an open NAT but some ISPs only allow Moderate.
If you play Black Ops Cold War on a PlayStation (PS4 or PS5), you would want to get at least a Type 2 NAT. This is the equivalent of Moderate NAT on Xbox. Again, the ideal NAT type should be Type 1 but Type 2 should be okay for most gaming and online activities.
If your Xbox or PlayStation is either getting a Strict or Type 3 NAT, you should get help from your Internet Service Provider on how to change it to either Open NAT or Type 1 NAT.
NOTE: Now, here's the tricky part. Even if your NAT type is okay, you may still encounter party-related errors if your friend or one of your friends in a party is having a NAT issue.
So, once you've determined that your own NAT is not the cause of the problem, make sure to tell your friend to also check his or her NAT.
Troubleshoot your local network.
Some connection issues are caused by problems within your own network. Consider checking for issues within your network by troubleshooting it.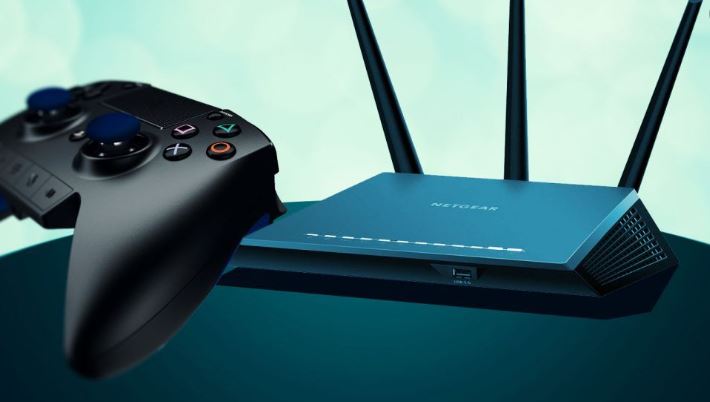 Power cycle your router.
This may appear simple and a no-brainer but some people may forget to do this when troubleshooting their network. To fully reboot your router, make sure that you turn it off normally, then unplug it from the power source for 30 seconds. Once that's done, start the router and wait for the lights to become stable before using the connection again.
Check for slow or intermittent connection issues.
If your connection keeps disconnecting, or becoming too slow to maintain connection to the server, it may result to problems when playing online.
Run a speed test and see how fast the download speed on your console or PC is. If it's too slow, that may be the reason why your online experience is not ideal.
The same can be said when your network is intermittent.
If you need any specific assistance in fixing either issues, we highly recommend that you call your Internet Service Provider (ISP).
Restart your PC or console.
Some network problems are fixable by doing a simple restart. You want to restart your PC or console if closing and reopening the game first did not work.
Verify or repair game files.
For some unfortunate few, the cause of their connection woes may not be related to any on-going server issue, internet problem, or even a random game bug.
If you've already tried all the solutions above but the "unable to join party" error continues, delete the game and reinstall it. This may be the only way to get rid of deeper software glitch that damaged the game.
Other interesting articles:
Visit our TheDroidGuy Youtube Channel for more troubleshooting videos and tutorials.