Many of the higher end smartphones these days are equipped with wireless charging capabilities. Samsung has been making phones with wireless charging in its last few iterations of the Galaxy series, and all of the new iPhone models even have that capability. Don't despair if you have an older model phone. You can also easily add a wireless charging case to existing technology.
---
At A Glance:

Best Wireless Chargers, Charging Pads And Docks Available For Android Smartphones
---
* If you buy through links on our site, we may earn an affiliate commission. For more details, please visit our Privacy policy page.
Unfortunately, even if the technology has been around for years now, it's yet to spread like the cable-free wildfire everyone anticipated. Believe it or not, many flagship mobiles these days lack built-in wireless charging functions for various mystifying reasons. Production costs, tricky manufacturing, just good old fashioned laziness, you name it.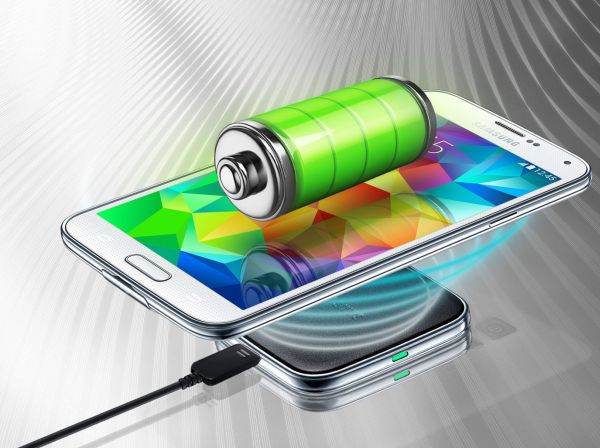 It's wise to keep in mind the electromagnetic field that transfers energy between Android gadgets and these ingenious accessories through thin air is produced by plugging the chargers into a traditional electrical socket. So, in a way, this isn't actual wireless charging, but it does mean you'll never have to plug a wire into your phone ever again.
Still, it's deemed convenient by many, and will likely make headway before long, so without further ado, here are the best wireless chargers, charging pads and docks money can buy.
Best Wireless Chargers, Charging Pads And Docks Available For Android Smartphones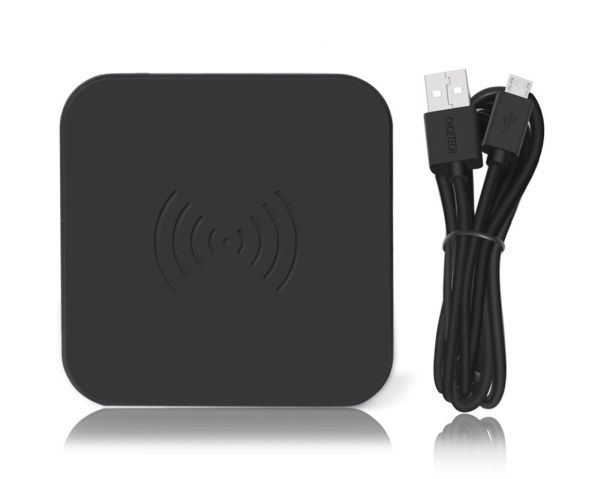 1. Choe upgraded Qi wireless charging pad
Up first on our countdown is , the textbook definition of minimalism, Choetech's newest charging square, is unfortunately only covered by a 12-month warranty. The blue LED indicator is also way too bright, aggressive, and annoying, and unless you center your device entirely on the 4.7 x 2.7 x 0.4-inch pad, this won't work.
On the plus side, device slips are physically impossible thanks to the bottom rubber surface.
Buy on Amazon
2. Anker PowerWave Wireless Charging Stand
Anker makes an excellent charging stand as well — aptly named the PowerWave Wireless Charging Stand. If you need to work, able to monitor phone calls, emails, and more while charging, the PowerWave Charging Stand is a much better option today.
Setup is easy — plug the wire into the Charging Stand, and then set it up where you'd like on your desk. To charge, just set the phone down on the charging stand, and charging begins immediately. It's able to deliver around 10 watts of power for Galaxy and iPhone devices, but 5 watts for standard.
Buy on Amazon
3. Anker Fast Wireless PowerWave Charger
Next is Anker's very own PowerWave charger. This one is one of the best brands that you can get for wireless charging, providing you with fast charging speeds, as well as safe wireless charging. This works with Qi-enabled Android and iPhone models today, as well as any Qi-enabled accessories.
For many flagship handsets today, the Anker Fast Wireless Charger provides you with that 10-watt fast charging. This usually includes the Samsung Galaxy family of devices, as well as most iPhone models; however, other devices only have 5 watts of power delivered to it.
In our testing, no matter what device is on it, it is almost always charged by morning.
Buy on Amazon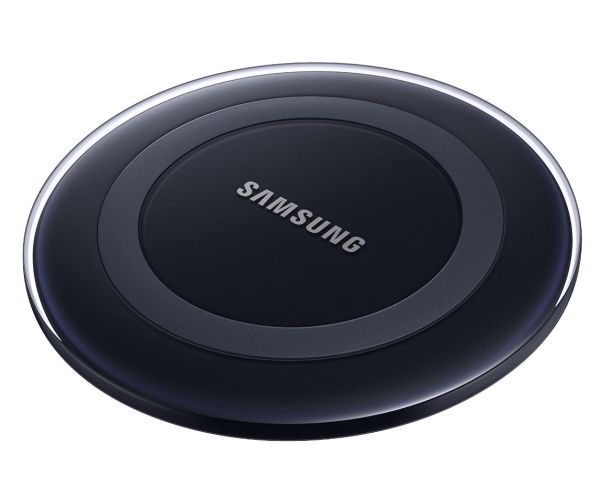 4. Samsung wireless charging pad
Ah, yes, now we're talking! You know what they say – with great price comes high quality. Stylish but also robust, slender yet very powerful, Samsung's Qi-capable contraption doesn't squarely go out to Galaxy S6 or Note 4 proprietors.
It works smoothly and effortlessly even when paired with rival handsets, and the built-in LED light is non-intrusive, always there to have your back and very easy to comprehend.
Buy on Amazon
5. Samsung Convertible Wireless Charger
Next up, we have the Samsung Convertible Wireless Charger. While designed for Samsung phones, this one will work with any Qi-based smartphone. That said, this one is the creme of the crop in wireless charging technology, providing fast charging power for Galaxy devices, as well as the iPhone. What we like about this is that you can convert it into the Charging Pad or Charging Stand mode as you need.
Buy on Amazon
6. Belkin Boost Up
The Belkin BoostUp is up next. Belkin and Apple partnered up together to create the Boost Up, which can deliver tons of fast charging power in luxury design. Coming in Black or White, it blends into almost any home or office setup. You can get it in a Pink / Rose Gold color as well. It's able to deliver 10 watts of charging power to the Galaxy or iPhone devices.
Belkin has a safety chip inside, but also offers this one in a stand format.
Buy on Amazon
7. Fonesalesman QiStone+
And it's all come to this. The most expensive and, yes, best all-around wireless mobile charger. The only genuine wireless accessory on our list today, capable of easily doubling as a funky power bank. You read that right, the QiStone+ can carry standalone 4,000 mAh stamina, which is itself Qi wireless-compatible.
So, you can charge the QiStone+ sans cables, then wirelessly transfer the energy to a phone of your choice. Or even simultaneously beef up two handhelds, one wirelessly and the other via USB. It's fast, flexible, has a unique design, and, at the end of the day, it's not that costly, considering the travel freedom it can facilitate.
Buy on Amazon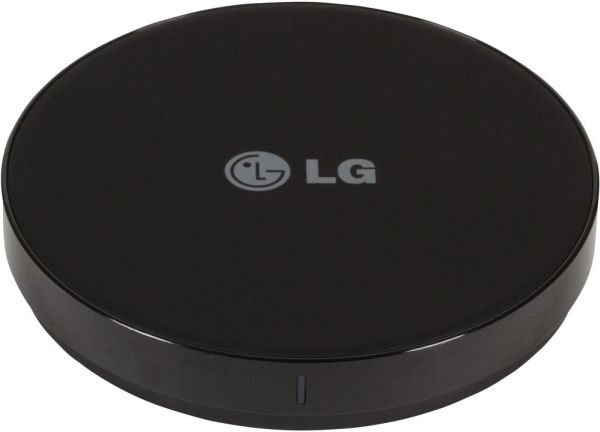 8. LG WCP-300 wireless charging pad
Like arch-rival Samsung, LG doesn't block users of competing devices from rocking the WCP-300, but it makes the purchase feel impractical. At 30 bucks or so, maybe this would be worth it. It's beautiful, reasonably compact, and portable, at 2.74 x 0.46 x 2.74 inches, and it sports an unusually large "active area." Translation – it doesn't require a lot of attention when made to work.
But it presents several troubling recurring glitches, according to a horde of reviewers on Amazon, as it sometimes halts charging before the phone's battery is fully loaded and often refuses to sync up to devices it should support no problem.
Buy on Amazon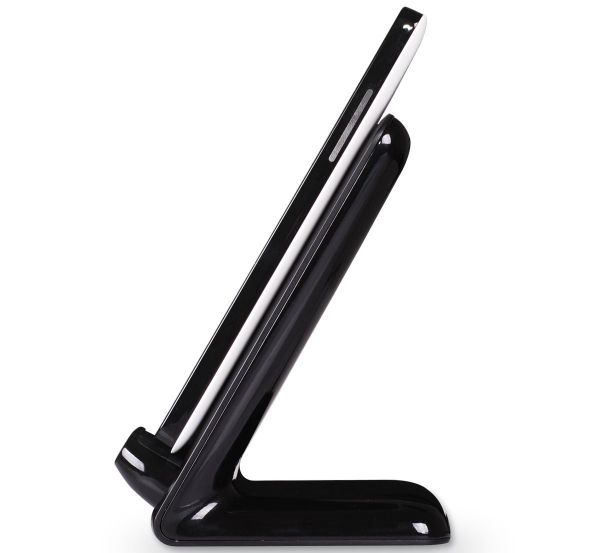 9. Qi-infinity
Wondering what on earth could justify a tag almost four times as lavish as our number one budget-friendly option? First and foremost, an inventive design that lets you view your phone at an ideal angle when docked for checking notifications and even watching videos.
Second, the rare ability to juice up through thick, muscular armors and cases. Third, complete silence and a subtle yet resourceful indicator light that merely bothers you when assistance is mandatory. Lastly, you can try all you want, but you won't find a way to place a phone on the Qi-infinity so as wireless charging to be prevented.
Buy on Amazon
10. Fuel iON magnetic wireless charging system
The manufacturer claims magnets are better and faster than the inductive Qi system, but the case needed to get the Fuel iON to work, awkward and slippery. And some clients accuse it of not connecting correctly. All in all, while the idea is decent, the execution requires further work. Perhaps a higher tariff to secure more adept engineers and testers.
11. Yootech Qi wireless charging pad
Once again, the AC adapter isn't included, which you'll find to be a staple of the economical price range, and once more, the compact form factor and ease of transportation feel like the key selling points. That said, you'll probably look to conceal the petite but unattractive Yootech puck on your office after setting it up, the good news being it's sufficiently silent and low-key to go unnoticed ultimately.
12. Anker PowerPort
The marginal price gaps between these entry-level chargers and their very similar capabilities will induce (pun intended) serious headaches when deciding on one to buy. The PowerPort stands out with temperature control and a self-enabling idle mode that eliminates concerns regarding overcharging or energy-wasting.
Otherwise, the circular docking station is virtually identical to the two indexed earlier and the next few contenders as far as internals go.
13. RAVPower Mini wireless charging pad
Another tiny, featherweight slab (2.8 x 2.8 x 0.4 inches; 4.9 ounces), with universal Qi compatibility, slip protection, built-in USB connection, and excellent Amazon customer feedback. It's getting harder and harder to choose.
Best Wireless Chargers, Charging Pads And Docks Available For Android Smartphones Verdict
As you can see, there are a ton of excellent wireless chargers and charging stands available for Android and iPhone models alike. Most of these will accomplish the goals that you're after, but we think the Charging Pad or Charging Stand from Anker is going to be your best choice, in terms of charging speeds and quality.
Do you have a favorite wireless charger? Sound off in the comments section below.
* If you buy through links on our site, we may earn an affiliate commission. For more details, please visit our Privacy policy page.