Are you having a problem charging your Xiaomi Redmi Note 11? This can be caused by various factors such as a software glitch, problem with the charging port, a faulty charger, or a hardware damage. You will need to perform several troubleshooting steps to fix this problem.
The Xiaomi Redmi Note 11 is the latest midrange smartphone model released globally that's becoming popular among consumers. It has several outstanding features that makes it a better choice when compared to similar priced devices. There's the 90Hz FHD resolution AMOLED display, a 5000 mAh battery, an IR blaster, and a 3.5 mm headphone jack just to name a few.
What do I do when my Redmi Note 11 phone is not charging?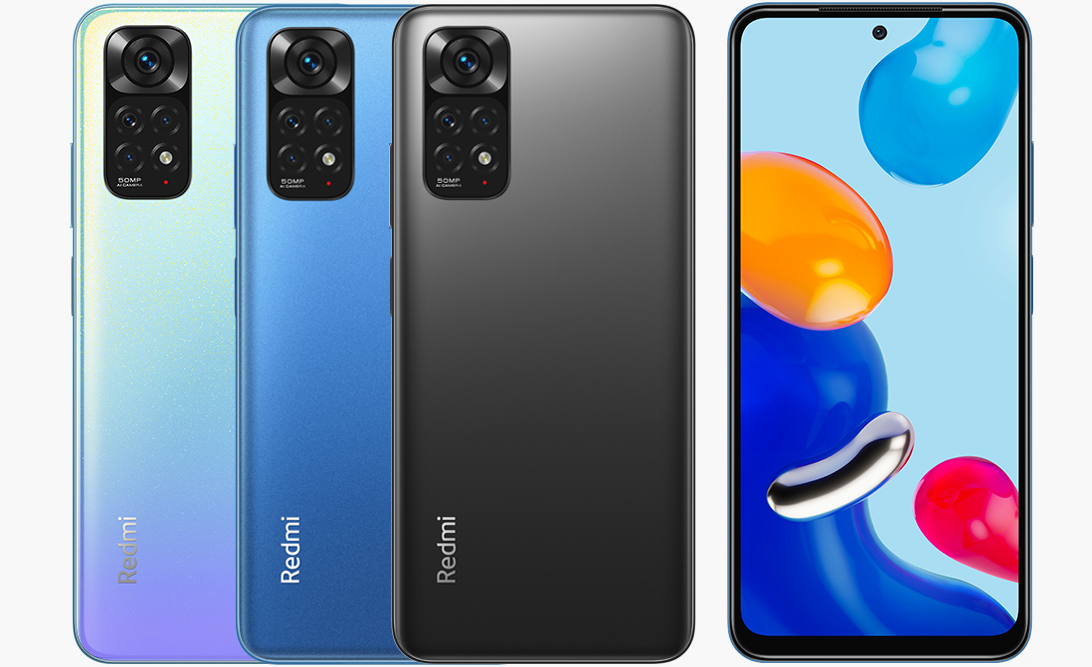 One issue that you might encounter with your Xiaomi Redmi Note 11 is when you are unable to charge the device or if the phone is charging slowly. This can be a frustrating experience as you won't be able to use the smartphone if the battery charge runs out.
Here's what you need to do to fix this problem.
Solution 1: Restart your Xiaomi Redmi Note 11
The first thing you should do when your phone does not charge or has a slow charging issue is to restart the device. This will immediately eliminate any possible software glitch issue that could be causing the problem.
Time needed: 2 minutes.
Reboot the Redmi Note 11
Press and hold the power button.

This is located on the left side of the phone.

Press the reboot option.

This will appear on the screen. If a confirmation message is shown just accept it.
The phone will turn off then turn on. This process will usually last a few seconds so just wait for your phone to complete the process.
Once the Xiaomi Redmi Note 11 has turned on try to check if the charging problem still occurs.
Solution 2: Try charging your Xiaomi Redmi Note 11 in Safe Mode
The next troubleshooting step you should do is to check if an app you installed in your phone is causing this charging issue. This can easily be done by starting your phone in Safe Mode. When the device is run in this mode only the pre-installed as well as system apps are allowed to run. The apps that you downloaded will be prevented from running.
Redmi Note 11 Safe Mode
With the phone off, press and hold the power button and volume up button at the same time for a few seconds.
When the phone vibrates and you see the Xiaomi logo, release the power button however continue pressing the volume up button until you see a menu appear.
Navigate to the Safe Mode option using the volume down button and select it using the power button.
Your phone will now boot in Safe Mode.
Is the charging process normal in this mode? If the phone can charge or if the slow charging process does not occur then the problem is most likely caused by a third party app you installed.
You need to find out what app this is and uninstall it.
To exit out of Safe Mode all you need to do is to restart your phone.
Solution 3: Inspect the Redmi Note 11 charging port
One of the reasons your phone will not charge is because dirt or lint is present in its charging port. This will prevent the phone battery from being charged.
What you need to do is to inspect the USB port of your phone for any signs of external particles. If you find any, then you can remove this using a toothpick or any non-conductive material that fits into the charging port.
If the charging port appears to be fine and does not have any dirt trapped in it then it's unlikely that this is what's causing the problem.
Solution 4: Plug the charging adapter to a different power outlet
There's a possibility that you are plugging the charger to a power outlet or power strip that is not working. To eliminate this possibility you should try plugging the charger to a different power source then check if your Xiaomi Redmi Note 11 battery is now able to charge.
Solution 5: Try using a different charging cable
The USB charging cable that comes with your phone gets easily damaged especially if it is constantly bent. There's a possibility that this cable is already damaged thus causing the phone to not charge or experience a slow charging issue.
You will know when the problem is caused by the charging cable is it has signs of physical damage, you are using a third party cable that isn't supported, or if the cable does not fit tightly into the charging port of the phone.
Try using a replacement cable and check if the phone charges.
Solution 6: Try using a different charger
Sometimes, your smartphone will stop charging because the charger you are using is already defective. Try using a different power adapter and check if this fixes the problem. It's best to choose a fast charging 33W adapter so that you can charge the smartphone to 100% in just 60 minutes from a drained state.
Solution 7: Check for signs of water damage
Although the Xiaomi Redmi Note 11 has an IP53 certification, this only protects it from water splashes. If you somehow got your smartphone wet and water has entered the USB port then this might be the reason your smartphone is charging slowly or not charging at all.
Make sure that your smartphone is completely dry, especially the USB port, before you charge the device to prevent any charging issue.
Solution 8: Perform a factory reset on your Xiaomi Redmi Note 11
If the above troubleshooting steps fails to fix the charging issue you are experiencing then you should consider doing a factory reset. Make sure to backup your smartphone data before performing this procedure as it will erase everything stored in your smartphone.
Factory reset Redmi Note 11
Select Settings menu on your Redmi Note 11 home screen.
Select About phone
Select Factory reset
Select Erase all data.
Select Factory reset.
Once the factory reset has completed try to check if the charging feature will work fine.
Solution 9: Contact the service center
If the charging problem persists then this is most likely caused by a faulty hardware component already. The device might have a damaged charging port or may need a new battery. You will need to bring the smartphone to the nearest service center and have it checked or repaired.
Feel free to visit our YouTube channel for additional support and troubleshooting guides on various devices