The battery is among the first components to get damaged as the phone ages. The good thing with the #Samsung Galaxy #Note4 is that it has a user-removable battery, which means that if doesn't work properly you can just remove it and place a new one.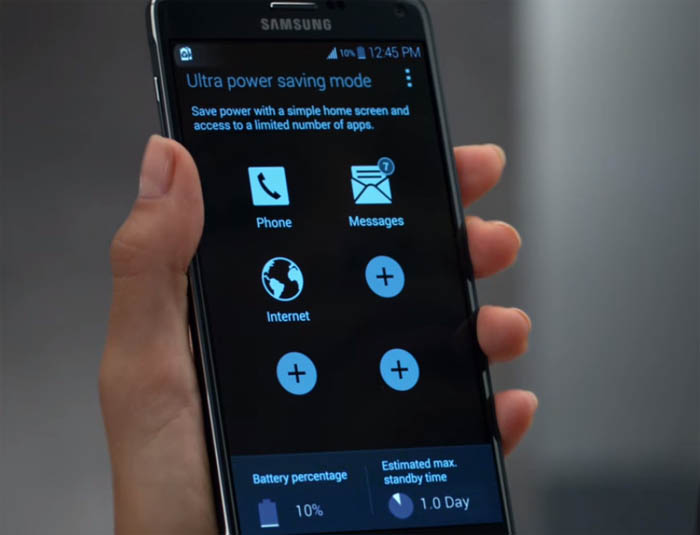 However, you need to be sure if it's really the battery that has a problem or it's just a firmware issue or anything else. So, when troubleshooting a problem related to the battery, it's better that you start with a simple "battery pull" procedure. You may also press and hold the Power key for several seconds before replacing the battery and trying to turn the device on.
The battery pull procedure, also known as soft reset, is a very effective procedure in fixing minor firmware and hardware glitches. So, if your Note 4 won't turn on for now apparent reason, it may be because of a system crash or a hardware glitch.
Continue reading to know more about the power issues reported by our readers because if you own a Galaxy Note 4, you may also encounter the issues I cited in this article. This last couple of months, we were consistently receiving issues related to the battery. Here are the problems you can find in this post…
If you have other concerns, visit our troubleshooting page. We have already addressed hundreds of Note 4 issues so we might have already provided a solution to your problem. You may also contact us by filling up this form.
---
Galaxy Note 4 keeps rebooting on its own
Problem: From last 3 days, my mobile start rebooting on its own after getting lag. Unable to navigate, open contacts too. It restarts on its own. Done factory reset and cleared cache 5 times. Not sure issue is with battery or with firmware. Removed SD card too. Please help to fix this. Still I'm warranty period.
Answer: Try plugging the charger in and see if the phone still restarts when charging. If so, then there must be something wrong with it and we just can't point out what it is. However, if the phone stays on when plugged in, then it's a battery issue–you need to buy a new battery.
Note 4 battery drains really fast but charges very slow
Problem: My Note's battery drains really fast. It was at 85% battery and no apps or anything where opened in the background when I got to work. Worked 4 hours and went back to grab my phone and it was at 28% battery left. I went out side and it died saying the battery is too low to turn one. When it shuts off with anywhere between 13-30% battery left it turns it self on and off for about 15 minutes. It also takes like 4 and a half hours to charge my phone up from 30%. Do you think a new battery will fix that? Thank you, Tommy.
Answer: Yes, I do think it's really a battery issue and buying a new one should fix this problem. The battery is the first component to deteriorate and it looks like the one in your phone is already unusable.
Note 4 giving out incorrect battery reading
Problem: I recently installed a 10000mah zerolemon battery. I now can not get phone to give an accurate  battery reading. Is there a way to get phone calibrated without rooting it or do I need to root phoenix to accomplish this task.
Answer: It happens most of the time may be because the new battery pack has a higher capacity so the phone can't keep track of the percentage as it usually does with it original battery. However, since you asked about calibration, here's a few steps that may be able to help you:
Use your Note 4 until the battery runs flat and it turns off by itself.
Turn it on again and let it die by itself just to make sure the battery is all drained.
Plug your phone to a charger without turning it on.
Leave it charging until it reaches 100% (still without turning it on).
When the on-screen indicator says 100%, unplug the charger.
Now turn your phone on and plug the charger again.
Leave the device plugged in for another ten minutes and unplug it.
Use your phone as you normally do and let it drain its battery again until it turns off.
Charge it up to 100% without interruption.
You may be getting the correct reading by now.
Note 4 ran out of battery, charged for 3 days but won't turn on
Problem: My Note 4 turned off over night as out of power. I have had it on charger for 3 days now and am unable to power the device up. I have tried removing the battery with no effect. I have tried depressing the on button for short and long lengths of time. This is the second time this has occurred. I stumbled on a fix last time but can't remember what I did. I have only had this phone since August 2015 and am with iinet. Please help. Thank you very much, Lynette.
Troubleshooting: There's a possibility that it's a battery problem but before trying put on a new battery, try this first:
Remove the battery of your phone.
Press and hold the Power key for a minute.
Replace the battery to its compartment.
Try turning the phone on.
If it still won't turn on, try plugging it in to see if it charges.
If your phone charges just fine, then something else is wrong with your device and you need a technician who can do further troubleshooting to find what the issue really is. On the other hand, if the phone doesn't charge at all, then it's time you bought a new battery.
Note 4 switches off when disconnected from charger
Problem: My phone switches off when I disconnect from charger, but the battery shows it is fully charged. When I reconnect immediately the phone to the battery, the battery level drops to less than half. Kindly advise.
Answer: The battery is no longer usable, buy a new one.
Note 4 won't charge but keeps vibrating every 3 or 4 seconds
Problem: Won't charge. I put battery back in and plug in charger and battery icon pops up for about 10 seconds and then disappears and then phone won't respond again until I remove the battery and repeat the steps, this is some progress as earlier today before I gently cleaned the charger hole, all my phone would do would vibrate quickly for about half a second roughly every 3 or 4 seconds with no battery or screen activity. I don't know exactly what is going on here, I have always been very careful with my phone.
Troubleshooting: It looks like the Power key is stuck. That's the reason why the phone vibrates every few seconds and the phone neither turns on nor charges. Try to press the Power key many times to see if you fix it that way. If not, you may try to remove the cover and fix it or have someone do it for you. As far as your description goes, I think that's the only problem with your phone.
Connect with us
We are always open to your problems, questions and suggestions, so feel free to contact us by filling up this form. This is a free service we offer and we won't charge you a penny for it. But please note that we receive hundreds of emails every day and it's impossible for us to respond to every single one of them. But rest assured we read every message we receive. For those whom we've helped, please spread the word by sharing our posts to your friends or by simply liking our Facebook and Google+ page or follow us on Twitter.