You might be wondering why is Google Docs so slow on my computer? This can be caused by various factors such as your internet connection, browser extension, browser cached data, or even lack of RAM. You will need to perform several troubleshooting steps to fix this problem.
Google Docs is a browser based application that allows you to create, edit, and collaborate on text documents online. You don't need to download any special software to use this as you can use your favorite browser such as Chrome. Multiple people can even work on a single document and you can see the changes being made in real time.
Why is Google Docs so slow on PC? Here's how to fix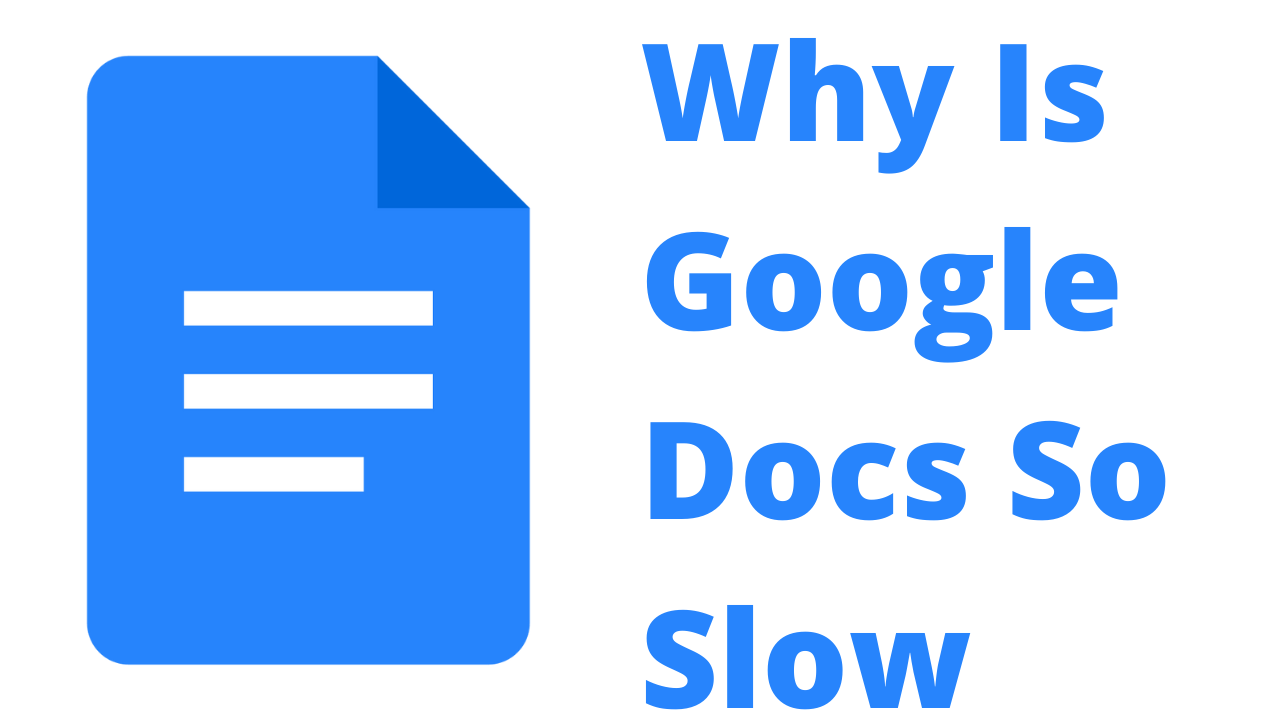 One issue that you might encounter when using Google Docs on your computer is when editing or opening documents appears to lag. You might be trying to upload a Microsoft Word document, share word documents online, or even work on a Google Doc project when the slow issue will occur.
Here's what you need to do to fix this problem.
Solution 1: Restart your computer
If your Google Docs application is lagging then the first thing you will need to do is to restart your computer. This will not only refresh the operating system but also clear the computer's memory allowing the browser to access more memory when you open Google Docs.
Time needed: 2 minutes.
Restarting your Windows computer
Click the Start button.

This is usually located on the lower left side of the screen.

Click the Power button icon.

This will show you the different power options.

Select Restart.

This will reboot your computer.
Once your computer has fully started try checking if the Google Docs so slow issue still occurs.
Solution 2: Make sure your browser is up to date
Since Google Docs works on a browser then you need to make sure that your browser is up to date. For better compatibility, I suggest that you use Google Chrome when working on your online documents however other browsers can also be used such as Firefox or Microsoft Edge.
Updating Chrome
Open Google Chrome.
Click on the customize and control option found on the upper right corner. This has the three vertical dots icon.
Click Help.
Select About Google Chrome.
Google Chrome will automatically search for any new update available and download it. You will need to relaunch the browser to complete the update process.
Solution 3: Try to disable your browser extension
You might have several extensions, such as the Grammarly extension, which you downloaded from browser stores currently active. While these extensions can provide more features to your browser sometimes it can affect the way Google Docs works causing it to slow down.
These extensions can also use a significant amount of your system's RAM which is why you need to try disabling them.
Turn off extensions
Open Google Chrome.
Click on the customize and control option found on the upper right corner. This has the three vertical dots icon.
Click More tools.
Click Extensions.
Turn off all active extensions.
Try to check if the Google Docs so slow issue still occurs.
Solution 4: Clear the cache and cookies of your browser
To make your browser faster when working on Google Docs you should try to clear its cache and cookies. As data from various websites accumulates on your browser this can often slow things down especially if the data is outdated or is corrupted. You should try clearing this data from your browser then check if it improves your Google Docs experience.
Clearing cache and cookies of Chrome
Open Google Chrome.
Click on the customize and control option found on the upper right corner. This has the three vertical dots icon.
Click More tools.
Click Clear browsing data
On the basic tab make sure there is a check mark for Browsing history, Cookies and other site data, Cached images and files.
Click Clear data.
After performing this procedure try to check if the Google Docs edit or writing speed improves.
Solution 5: Try not to work on very large documents
Although you can work on large content with documents upwards to a hundred pages or more there's a chance that this will cause a lag or delay when typing on Google Docs. This is because your edits are being saved continuously and with this large file size it could cause some issues on the back end.
When experiencing a lag or freezing issue on large documents then try to copy and paste the long document to a new Google Docs document file. This usually solves the Google Docs running slow problem.
Solution 6: Close other apps when using Google Docs
In order to make sure that Google Docs has access to most of your computer's memory and processor resources you need to make sure to close other running applications.
You should also close tabs that are not related to what you are working on to increase the amount of RAM that can be use by Google Docs.
Solution 7: Try using a different browser
There's a possibility that the problem is caused by an issue with your browser. To check if this is the case then you should use a different browser such as Mozilla Firefox or Microsoft Edge. If the problem does not occur when using an alternate browser then you should try to uninstall the original browser you are using to work on Google Docs then install it again.
Solution 8: Check your PC system hardware
You will experience the Google Docs so slow issue when you are using an older machine. If you have an old dual core Intel Pentium computer with limited RAM then expect things to run slow. This computer is not suited for heavily multitasking tasks. You should consider working on Google Docs on a more recent computer build such as an octa-core intel core i7 with 16GB of RAM.
Solution 9: Check your internet connection
Why is Google docs so slow when uploading or downloading Google Docs files? This is a known problem that can be caused by your internet connection. If you are not connected to the internet or if the internet is slow then this problem can occur.
Make sure that you have a fast and stable internet connection by going to speedtest.net to check the internet upload and download speed.
Run a speed test
Open a browser.
Go to speedtest.net.
Press the Go button.
Take note of the download speed.
If you have a poor internet speed then you can check if it is caused by your networking equipment by following these steps:
Turn off your computer.
Unplug your Modem and Router from the power source.
Wait for a minute then plug your modem and router back into the power source.
Wait until the lights turn back on.
Turn on your computer.
Reconnect your computer to the internet.
If the internet issue still persists then you should contact your ISP regarding this matter.
Feel free to visit our YouTube channel for additional support and troubleshooting guides on various devices