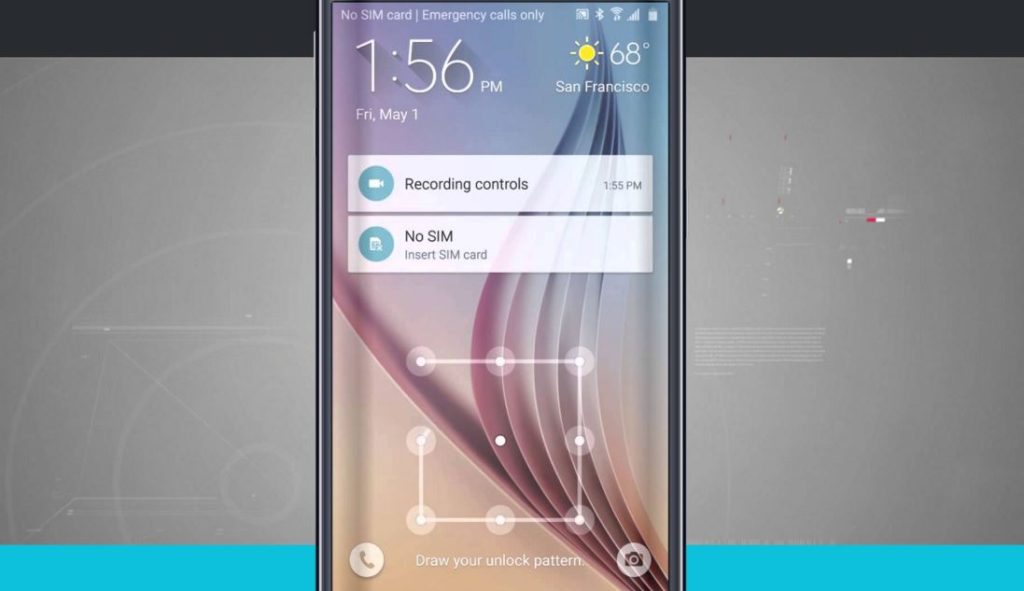 Below are other #GalaxyS6 issues reported by our community for the past few weeks. We hope the solutions provided here will be helpful. If you want to look for other issues for the S6, please visit this page.
If you are looking for solutions to your own #Android issue, you can contact us by using the link provided at the bottom of this page, or you can install our free app from Google Play Store.
When describing your issue, please be as detailed as possible so we can easily pinpoint a relevant solution. If you can, kindly include the exact error messages you are getting to give us an idea where to start. If you have already tried some troubleshooting steps before emailing us, make sure to mention them so we can skip them in our answers.
---
Problem #1: How to fix error 495 on Galaxy S6
Started having problems with Google Apps over my Wi-Fi last week (in particular Google Play Store and YouTube). After many hours on the phone with my Internet service provider (Comcast), Google, Samsung and Verizon and doing a factory reset, it was determined that there was an issue with my phone and I was sent a replacement phone. I just got my new phone yesterday and restored all my data and downloaded all my apps. This morning I got a notification to do a system update and afterwards the same problem started again! I can only download/update apps from the Play Store over data — the Wi-Fi at home doesn't work but when I brought it in to the Samsung kiosk at Best Buy (after another long phone conversation with Samsung) it worked on their wi-fi!
They couldn't figure out what the problem is because it worked there and I have already done all the obvious troubleshooting (clear cache, remove Google account, etc). All other devices on my home WiFi connect without a problem. My dad has the same phone on T-Mobile and has no problems at my house. I get an error 495 when trying to download or update apps from the Play Store and on YouTube the error is "connection to server lost, tap to retry." Please help!!! — Chanie
Solution: Hi Chanie. Error 495 can occur in both mobile data or Wi-Fi connections so it must be specific to a state of a particular Google service or app. While some users were able to fix it by uninstalling updates or deleting the data of Google Play Store and Google Services Framework apps, others did it by changing their connection settings like making sure that Background Data is not restricted. Others were able to resolve the problem by doing the steps you already did including wiping the cache partition and performing a factory reset.
Because nothing seems to work in your case though, we recommend that you contact Google directly so they can provide you first hand assistance.
Problem #2: S Voice on Galaxy S6 not working properly
After an automatic update on the phone, S Voice (that was working before the update) would appear to hear my command, go into process mode (spinning wheel) then silently quit. It would not process any normal command.
Under Settings>Applications>S Voice i found a function called Erase data. I clicked on that function and it did whatever. Like erasing cookies on malfunctioning browsers this seemed similar.
After the erase, S Voice will respond to me and find contacts for phone requests, but it can't find other applications like music or map. Tell it I need directions to 4300 Park Drive, Melbourne, Florida and it simply spins the wheel then silently quits. Ask it to play music and it will respond that it can't find music on my phone. Ask it to open music and it will open the music app.  Ask it to open maps and it will open the application. — Mike
Solution: Hi Mike. Kindly wipe the phone's system cache to ensure that any temporary app-related files are refreshed. For minor firmware-related issues brought by apps and firmware updates, wiping the cache partition often does the trick. It's because this procedure will literally delete all cached files in the cache partition, which will force the system to create new ones during the next boot up.
This procedure is also very helpful in fixing issues like random reboots, boot loop, stuck during boot up and random freezes after updates. Here's how you wipe the cache partition on your S6:
Turn off the device.
Press and hold the following three buttons at the same time: Volume Up key, Home key, and Power key.
When the phone vibrates, release the Power key but continue to press and hold the Volume Up key and the Home key.
When the Android System Recovery screen appears, release the Volume Up and Home keys.
Press the Volume Down key to highlight 'wipe cache partition.'
Press the Power key to select.
When the wipe cache partition is complete, 'Reboot system now' is highlighted.
Press the Power key to restart the device.
If S Voice continues to malfunction, kindly do a factory reset. This will ensure that all first party apps including the S Voice runs the factory version. Steps on how to do a factory reset are covered below:
Problem #3: How to fix an unresponsive Galaxy S6
I charged the unit while it was on before going to bed at about 10PM. When I woke up at about 4AM, I pressed the home button so I could see the time but unfortunately it did not do anything even after many trials. I then pressed on the power button so it will either turn on or off but nothing happened. I did many times, sometimes holding on for several seconds and still nothing happened.
 The screen is off or "black" except that at the edge, the night clock shows the time "3:09" and the battery indicator at 100%. It has not changed since the time that I looked at it at 4AM this morning. Until now it still shows the same figures.
I asked a friend to dial my number and nothing happened to my phone but a ring tone is heard on my friend's phone. After a while the message on my friend's phone says the "the telephone is unattended."
What should I do?
Thank you and looking forward to your help on this issue. — Roberto
Solution: Hi Roberto. If your S6 is frozen or unresponsive, try to simulate a "battery pull" by pressing and holding the Power and Volume Down buttons for about 12 seconds until it shows the Maintenance Boot Mode. From there, simply select Power down using the Volume buttons. Your phone should reboot normally.
Problem #4: How to unlock a Galaxy S6 if you can't enter the passcode
My S6 Edge + screen is shattered, however it still lights up. The bottom portion of the touch screen does not work, so I cannot hit the "Enter" button after typing in my passcode. I am trying to retrieve photos and contacts to put on my new phone, but with the touch screen not allowing me to get past the lock screen, I can't unlock the phone to retrieve anything.
The Google Android Device Manager only allows me to lock the phone, but not unlock it, and it is not registered with my Samsung account for some reason, however my older S5 does show on the Samsung account. My new replacement phone is the Note 5. Is there any other way I can remotely unlock the phone? Or any other device (older model galaxy) screen that would temporarily work as a replacement at a repair shop to access the phone to unlock?
The replacement S6 Edge+ screen is over $200 alone plus the labor to replace it, and I'm not even going to keep the phone because the entire back is also shattered and the frame is warped. Thank you so much. — Cody
Solution: Hi Cody. The screen lock feature is there for one purpose — to help secure the phone from unauthorized access. Although there is a system in place to regain access to your device, almost all of the options propose a full reset, which means you will be losing your personal data in the process. As far as an average user is concerned, there's only a handful that you can do.
Call Samsung
The first thing that you can do is to call Samsung and check if they can help you unlock the device. Some regions may offer this service as long as the user can provide proof of ownership. Keep in mind though that standard Samsung policy recommends a full reset instead of this service but it's still worth giving a try.
Use the Google account to log in
If your S6 is currently connected to the internet, which means either its Wi-Fi or mobile data is still connected, you may be in luck. As of this writing, a user can now regain access to his/her phone by simply entering the correct login credentials of the registered Google account.
Keep in mind that a Google account can be any email and not necessarily a Gmail account.
Problem #5: Galaxy S6 only boots to Download mode
My phone already has a charging problem where the guys at the store mention there's a burnout in the charger port in my phone so fast charging cuts in and out sometimes. This started 3 weeks to a month ago…and i bought my phone ending of January.
NOW the main problem is when i woke up this morning, i saw factory mode and my phone in downloading state. i research quickly on it to see how and why what the hell was happening and i saw to press all the keys together to get out…i did but I don't know why just so my phone went into factory mode.
Reseting ROM or whatever it is… how it happen when i didn't command my phone to do it. All i did was have it plugged in last night to charge and note once again the phone charging port is faulty. So at this point it was slow charging….
What is the issue behind my phone suddenly going into factory mode, Download mode, reset mode, whichever you choose to call it and will it happen again? — Kathy-ann
Solution: Hi Kathy-ann. The reason behind the problem may be caused by the bad USB port. Download mode is usually triggered by pressing the right hardware button combination. Sometimes, it may be triggered if your phone thinks you insert it to a computer. In your case, the bad USB port may be sending conflicting signals to the operating system which may been interpreted by the device as an attempt to boot in Odin or Download mode. The malfunctioning USB port may now be continually sending these signals that even if you can boot the phone in normal mode, it will eventually boot back to Download mode after some time.
The only thing that you can do on your end is to see if you can boot your S6 back to normal boot by simulating a "battery pull", with steps covered above. If this won't work, try to do a factory reset by doing the steps below:
Turn off your Samsung Galaxy S6 Edge.
Press and hold the Volume Up, Home and Power keys together.
When the device powers on and displays 'Power on logo', release all keys and the Android icon will appear on the screen.
Wait until the Android Recovery Screen appears after about 30 seconds.
Using the Volume Down key, highlight the option, 'wipe data/factory reset' and press the Power key to select it.
Press the Volume Down button again until the option 'Yes — delete all user data' is highlighted and then press the Power key to select it.
After the reset is complete, highlight 'Reboot system now' and hit the Power key to restart the phone.
If this procedure won't work, we recommend that you have the USB port fixed or the phone replaced.
Problem #6: Galaxy S6 is not detected by Windows 7 PC
My phone is no longer able to connect to my Windows 7 PC to transfer files. I plug in the original USB cable between the two, then swipe down, then tap "Connected for charging" to bring up the other USB options. I tap "Transferring media files". The window immediately closes with no indication that the connection has changed. When I swipe down again, the rectangle that said, "Connected for charging" before is gone and I can't figure out any other way to access the connection options. My computer does not detect a connection to the phone.
I have tried restarting my phone, restarting my computer, updating my drivers on my PC, using a different USB port on my PC, and closing all the apps on my phone. This has happened after an increasing rate with which my phone decides to slow-charge when I've got the original charger plugged into a power outlet. — Erik
Solution: Hi Erik. Is this problem also happening when you connect your S6 to a different computer, preferably one that you haven't connected to before? If yes, then the problem must be phone-specific. Make sure that you do a factory reset on the phone to ensure that theirs is no firmware glitch preventing it from connecting to a Windows system properly.
If your phone connects fine to another PC, that's an indication that there must be a problem with your computer or its drivers. With your S6 connected to it via USB cable, go to Device Manager, look for your Android phone, right click on your device, and select Uninstall. Afterwards, unplug your S6 from the computer, restart both devices, then connect them again.
If this procedure won't change anything, go back to Device Manager again, click on Universal Serial Bus controllers, and uninstall each one of the items shown. After that, unplug the S6 from the computer again, restart both devices, then connect them back. This will force the PC to detect new hardware afterwards.
---
Engage with us
If you are one of the users who encounters a problem with your device, let us know. We offer solutions for Android-related problems for free so if you have an issue with your Android device, simply fill in the short questionnaire in this link and we will try to publish our answers in the next posts. We cannot guarantee a quick response so if your issue is time sensitive, please find another way to resolve your problem. 
If you find this post helpful, please help us by spreading the word to your friends. TheDroidGuy has social network presence as well so you may want to interact with our community in our Facebook and Google+ pages.