Discord's built-in noise suppression feature can remove background noise from voice chats. Enabling this can help ensure your voice comes through clearly without distraction.
Here's how to turn on Discord noise suppression feature on desktop and mobile apps.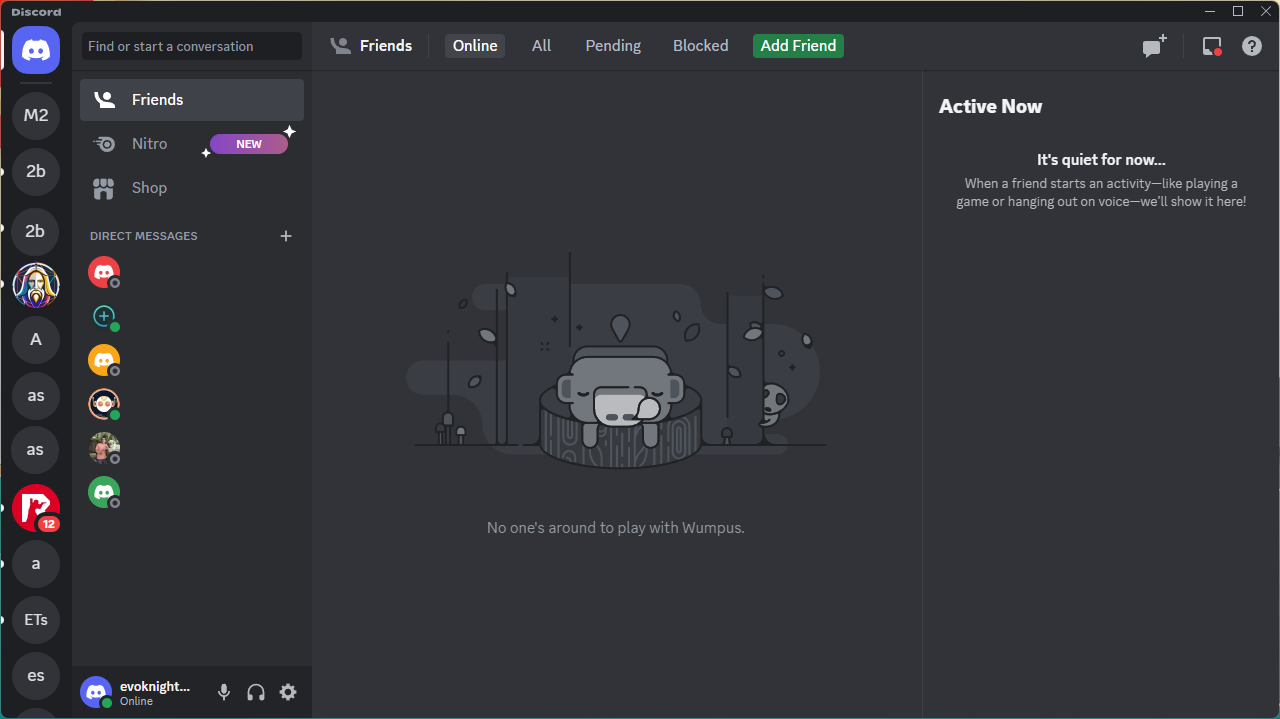 What is Discord Noise Suppression?
Discord's noise suppression uses machine learning to filter out ambient background noise during voice chats. This includes noises like barking dogs, loud keyboards, fans, and other sounds that aren't human voices.
The goal is to remove distractions so you and others on the call can hear each other clearly. Discord's noise suppression works on incoming and outgoing audio.
Benefits of Using Discord Noise Suppression
Turning on noise suppression can improve call quality in several ways:
Removes background noise and distractions so voices are clearer
Makes it easier to hear what others are saying
Reduces echo and feedback
Helps if you have a low-quality or built-in microphone that picks up a lot of ambient sound
Allows you to participate in calls from noisier environments like a crowded room
Overall, noise suppression makes Discord voice chats sound more professional and polished.
How to Enable Noise Suppression on Desktop
Enabling noise suppression on the Discord desktop app only takes a couple clicks. Here's how: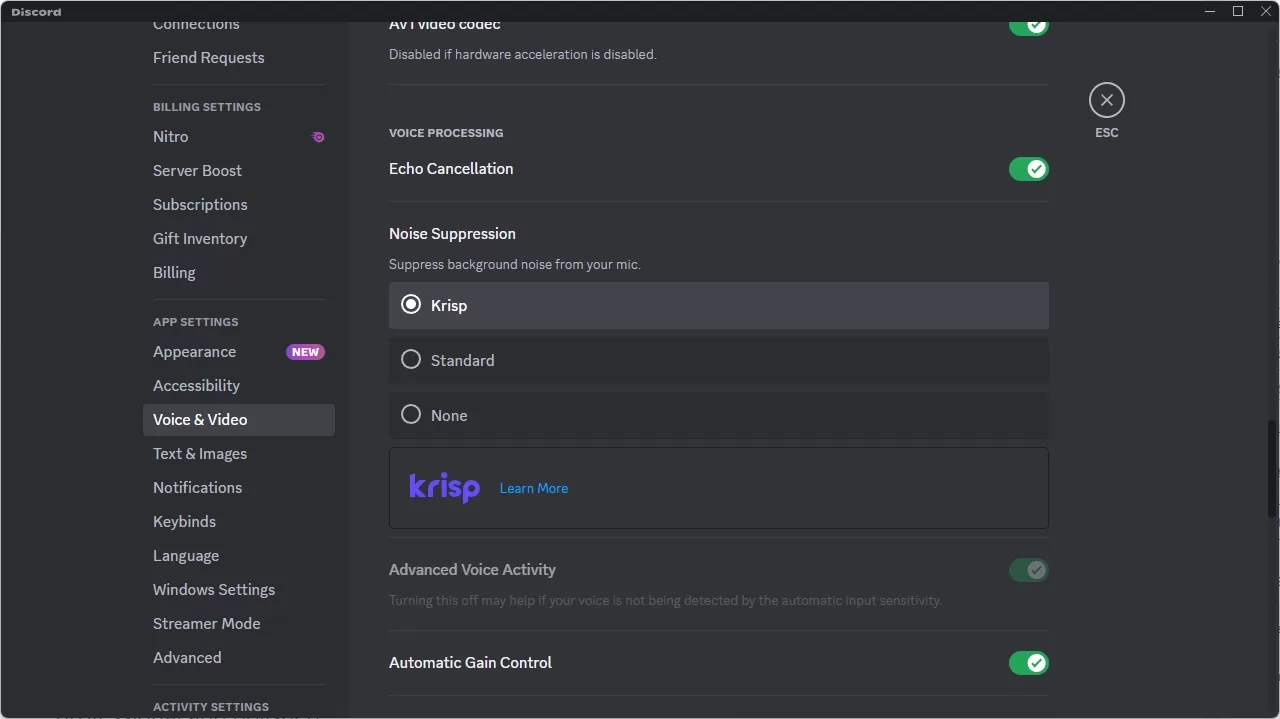 Join a Voice Channel in Discord.
Click on the Noise Suppression icon near the bottom left.
Toggle Noise Suppression to the On position.
The icon will turn green when activated. Noise suppression will now be enabled for all current and future voice chats until you turn it off.
Alternatively, you can go to User Settings > Voice & Video and toggle Noise Suppression on or off there.
How to Turn On Noise Suppression on Mobile
You can also enable noise suppression in the Discord mobile app, available for iOS and Android. Here's how: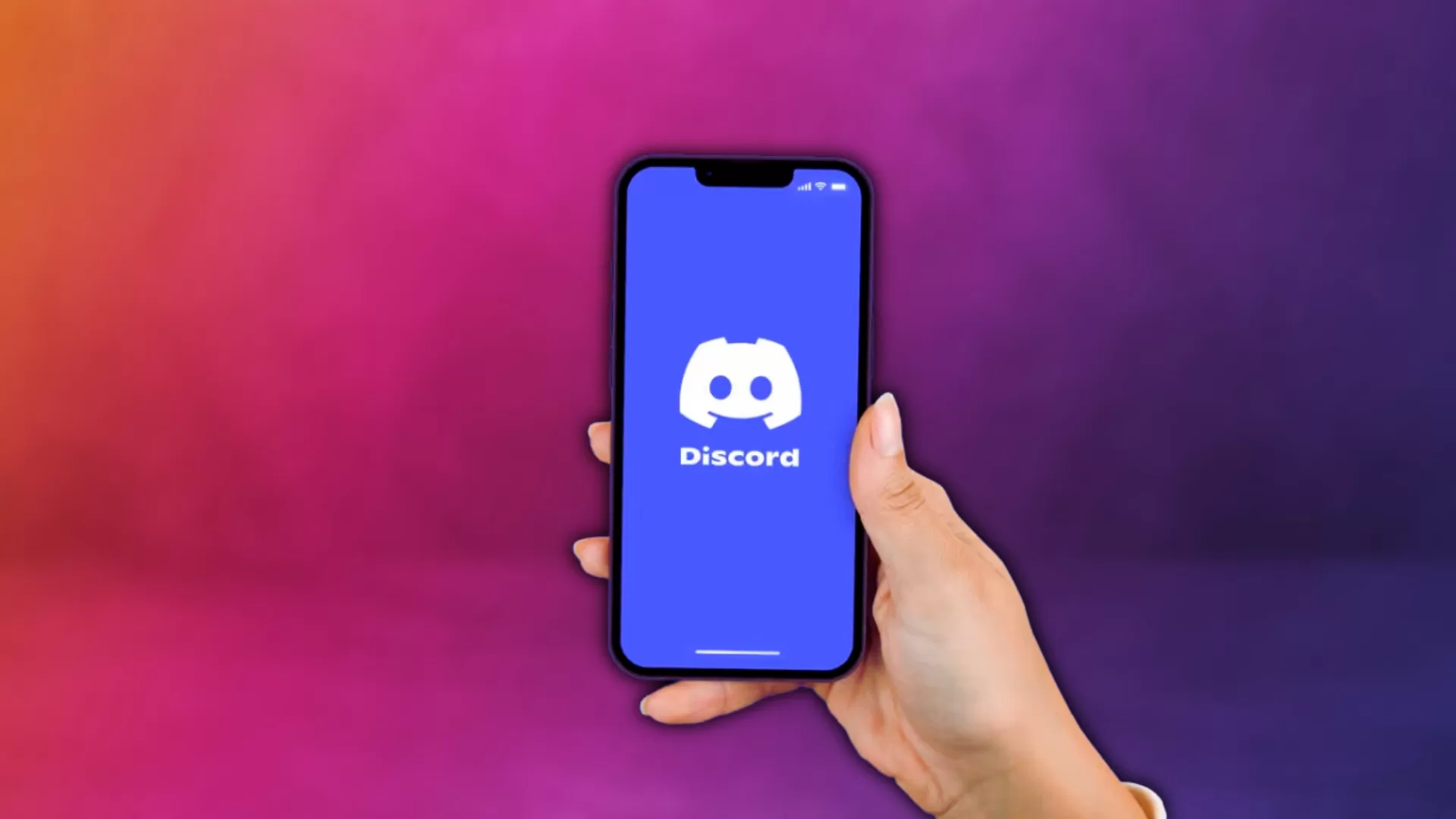 Join a voice channel.
Swipe up from the bottom of the screen to open an additional menu.
Tap on the Noise Suppression option to toggle it on.
The icon will turn green when activated. This will enable noise suppression for all voice channels.
To turn it off, just swipe up and tap the Noise Suppression icon again.
You can also go to User Settings > Voice to toggle noise suppression on or off.
How to Use Krisp Noise Suppression in Discord
Discord has integrated Krisp's noise suppression technology into the app as well. Krisp offers more advanced noise cancellation powered by AI.
To use Krisp:
Go to User Settings > Voice & Video > Advanced
Toggle on Krisp Noise Suppression.
Krisp will then block out background noise on your end of the call. For noise cancellation on both ends, you'll need to install the standalone Krisp app. Krisp offers a free tier or paid pro plans.
When to Use Discord Noise Suppression
Noise suppression works best when:
You're in a noisy environment like a coffee shop
You have a low-quality microphone that picks up a lot of ambient sound
You have echo issues or sound feedback through your speakers
You use speakers instead of headphones for voice chat
There are random background noises like construction sounds
If you're already in a quiet space and have a good microphone, noise suppression may not be necessary. Test it out and enable as needed.
How to Get the Most Out of Noise Suppression
To get the best results from Discord's noise suppression:
Use push-to-talk if background noise is still leaking through. This will activate noise suppression only when you hold down a hotkey to speak.
Adjust your microphone settings like input volume and boost for optimal sound quality.
Use noise cancelling headphones or a quality external microphone.
Add sound dampening materials in your room to reduce echo.
Turn off any other audio enhancers like echo cancellation or automatic gain control since these can conflict with noise suppression.
Update to the latest version of Discord if you encounter issues.
Noise Suppression On Other Platforms
In addition to Discord, many other popular voice and video chat apps also offer built-in noise suppression including: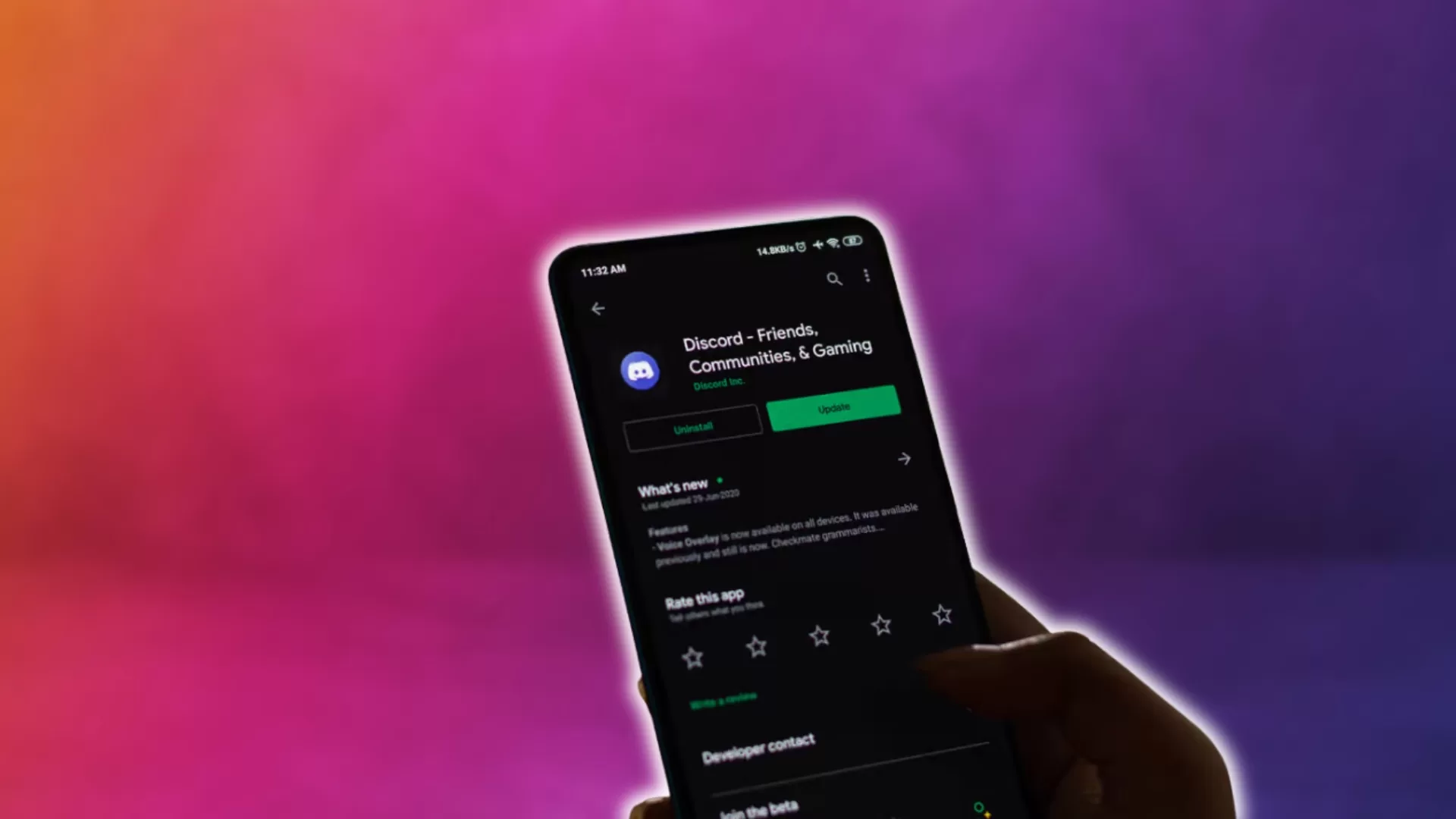 Zoom: Enable noise suppression in Audio Settings or Advanced Audio Settings.
Microsoft Teams: Turn on background noise suppression in Settings > Devices.
Google Meet: Enable noise cancellation in Audio Settings.
Skype: Go to Audio & Video settings and check the "Block background noises" option.
Slack: Turn on noise suppression in Call Settings.
Test out noise suppression in the apps you use most for better call quality.
How to Reduce Background Noise Without Software
If built-in noise suppression isn't cutting it, you can also reduce background noise through hardware and environment changes:
Use a noise cancelling microphone which is designed to minimize ambient sound.
Wear noise cancelling headphones to block out external noise.
Record voice in a room with sound dampening panels or furniture to reduce echo.
Close windows and doors to prevent outside noises.
Turn off any noisy devices like radios or televisions when on calls.
Put small rugs on hard floors to absorb sound.
Speak closer to the microphone so your voice is louder than the background noise.
Other Background Noise Reduction Software
For advanced background noise reduction, some other software options to check out include:
Krisp: Paid subscription app that offers enhanced noise cancellation for calls. Has a free plan with limited minutes.
Nvidia RTX Voice: Uses AI to remove background noise in any app if you have an Nvidia graphics card.
Audacity: Open source audio editing software for Windows, Mac, and Linux with a noise reduction effect.
CrumplePop: Subscription plugin for removing background noises like fans, keyboards, wind, and more from recordings.
Final Thoughts
Discord's built-in noise suppression uses machine learning to filter out ambient sound from voice chats.
Enabling noise suppression results in clearer voice quality with fewer distractions.
You can easily turn on noise suppression in both desktop and mobile Discord apps.
For enhanced background noise reduction, try Krisp's AI-powered noise cancellation feature.
Use a noise cancelling mic or headphones and optimize your recording environment for best call quality.
If none of the steps above helped, contact Discord support team for more troubleshooting steps. Don't forget to include the steps you've taken before contacting them.
With Discord's noise suppression and a few audio tweaks, you can have crystal clear communication for work calls, gaming sessions, and hanging out with friends. No more letting background noise ruin your chats!