Is your Sony TV speakers not working? There are several factors that can cause this problem such as a setting issue, software glitch, or even a hardware error. To fix this you will need to perform several troubleshooting steps on the device.
Sony is one of the popular TV brands is considered as one of the best in the market today. Their Sony Bravia line of products consists of TV models that use some of the latest technology to deliver an outstanding visual as well as auditory experience. Some of their TV models have an LED panel while others use a Mini LED or even an OLED panel. There are even models that are as large as 85 inches making it great for a home theater set up.
Why is my Sony TV volume too low or has no sound?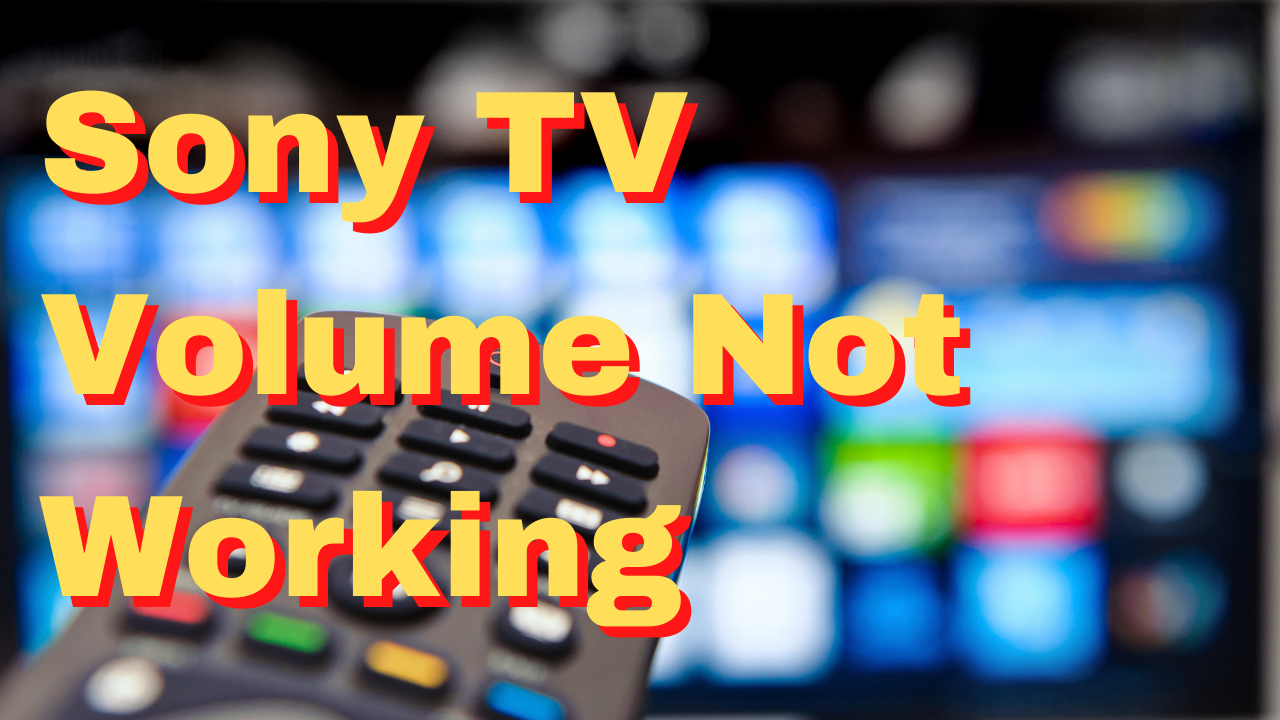 One issue that Sony TV owners might experience is when the volume does not appear to be working. This can sometimes be a frustrating experience especially if you are about to watch your favorite show.
Here's what you can do to fix Sony TV sound problems.
Solution 1: Restart your Sony TV
The first troubleshooting steps you need to do when experiencing Sony TV sound issues is to restart the TV. A power reset or soft reset will usually fix issues caused by minor software glitches or bugs.
Unplug the power to your TV and wait about 60 seconds.
Reconnect the power to your TV and make sure it's turned on.
Try checking if the Sony TV sound now works.
Solution 2: Check the audio settings output
You need to make sure that the correct audio output is selected from the audio settings menu. If the internal speakers of your Sony TV does not have any sound then make sure that the sound settings is set to the TV speakers.
Press the HOME button on the remote control.
Select Settings.
Select Display & Sound.
Under the Audio Output category make sure to select TV speakers.
Once the correct sound settings have been made try to check if the volume is now working on your Sony Smart TV.
Solution 3: Make sure nothing is connected to the TV audio output jacks
Your Sony Bravia TV will usually have a headphone jack to connect headphones or external speakers. If there is a device connected to the headphone jack such as headphones or a stereo system then the internal speakers of your Sony TV will not work.
Try removing any device connected to the 3.5mm jack. If you would like to use the audio system connectected to the 3.5mm jack then make sure to select the correct TV sound setting output from the settings menu.
Solution 4: Increase the volume level of your Sony TV
It's possible that the volume control is set too low making the sound to not work. Using the volume buttons of the remote control, try increasing the volume to its maximum level.
If the remote control seems to be unresponsive the use the volume control button on your Sony TV.
You should also make sure that the TV volume has not been muted.
Solution 5: Check the cable connections of Audio Video devices connected to the TV
If you have a device connected to your Sony TV such as a Blu Ray player, DVD player, streaming device, or even a soundbar that consists of a subwoofer and center speaker then you need to make sure that make sure the A/V cables are connected securely to the appropriate video input as well as audio input on the TV.
Solution 6: Make sure your Sony Smart TV is running on the latest software version
You should make sure that your Sony TV has the last software version installed as this will usually have several improvements as well as bug fixes that could fix the sound you are experiencing.
Sony Google TV models
On the supplied remote, press the Quick Settings button.
Select the Settings icon.
Select System → About → System software update.
On the supplied remote, press the Quick Settings button.
Select the Settings icon.
Select System → About → System software update. If the Automatically check for update settings is turned off, check manually if there's an update. To check manually, select System software update with the procedure above, and then select Software update.
Sony Android TV models
On the supplied remote control, press the Help button (if available), otherwise press the Home button and then select Help.
Select Status & Diagnostics, then select System software update.
Check if the Automatically check for update or Automatic software download setting is set to ON. If this option is set to OFF, select Check for a system software update or Software update to manually check for an update.
Once the Sony TV is running on the latest version try checking if the sound issue still occurs.
Solution 7: Factory reset the Sony Smart TV
This step will erase all user settings and resets the TV back to factory specifications.
On the supplied remote control, press the (Quick Settings) or HOME button depending on your TV.
Select Settings.
Perform any of these three steps depending on your Smart TV model.
Select System → About → Reset → Factory data reset → Erase everything → Yes.
Select Device Preferences → Reset → Factory data reset → Erase everything → Yes.
Select Storage & reset → Factory data reset → Erase everything → Yes.
Try checking if this fixes the sound problem.
Solution 8: Contact the nearest Sony service center
If after performing the troubleshooting steps listed above the sound problem persists then you should contact the Sony service center for assistance as this might already be caused by a faulty hardware component.
Frequently Asked Questions
Can the sound come out of the TV speakers and connected audio device simultaneously?

Having sound output at the same time on your TV speakers and a connected audio device will usually depend on your TV model.

Why does my Sony TV volume keep going up?

This might be caused by the remote control volume up button that is stuck or constantly pressed. Try removing the batteries of the remote then check if the issue still occurs. If it doesn't then the problem is most likely caused by your remote control.

How do I adjust the Sony volume without the remote?

Your Sony TV has physical volume buttons which you can use to increase or decrease the volume. You can use this to change the volume in case your remote does not work.

Why can't I change my TV sound settings?

This might be caused by a temporary software glitch. Restarting your TV will usually fix this problem.

Will I still be able to use my Sony TV when I don't have a reliable internet connection?

You will still be able to use your Sony TV even when the internet has a poor signal strength. What will happen in this case is your streaming services will not run properly. The shows you are watching from Netflix for example will buffer or freeze most of the time or will even become pixelated.