Do you experience a sound output issue with your Samsung TV? Lots of things, like a bad internet connection, a computer bug, or even software glitch can contribute to this problem. No Sound output issues are one of the most frequently reported problems with Samsung TVs. You will need to do a number of troubleshooting techniques in order to resolve this issue.
Samsung is a South Korean company with its headquarters in Seoul. Samsung began producing and selling color televisions in Asia in 1977. By 1978, the company had produced more black-and-white televisions than any other company in the world, with sales of over 4 million units. In 1982, Samsung had sold 10 million black and white televisions, and more than a million color televisions globally. Even though they were at the time viewed as outdated in North America and Europe, black and white televisions were still in high demand in several developing Asian and South American countries.
One of the issues that Samsung TV users might encounter is your Samsung Tv or Samsung Smart Tv has no sound.
This post will teach you how to fix audio issues on your Samsung Smart TV or Samsung TV, so you may resume watching your preferred streams. If you are interested to know how, then scroll down and continue reading.
Samsung TV No Sound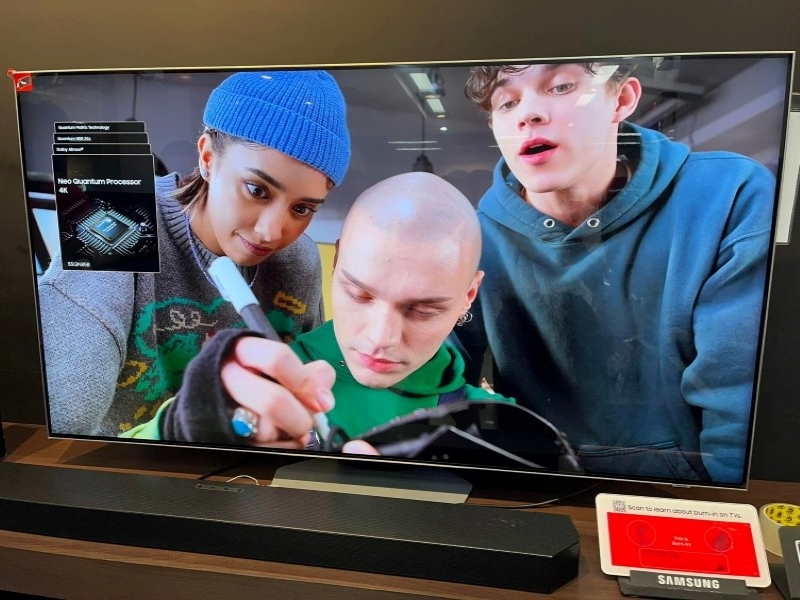 Samsung TV No Audio Output Troubleshooting Steps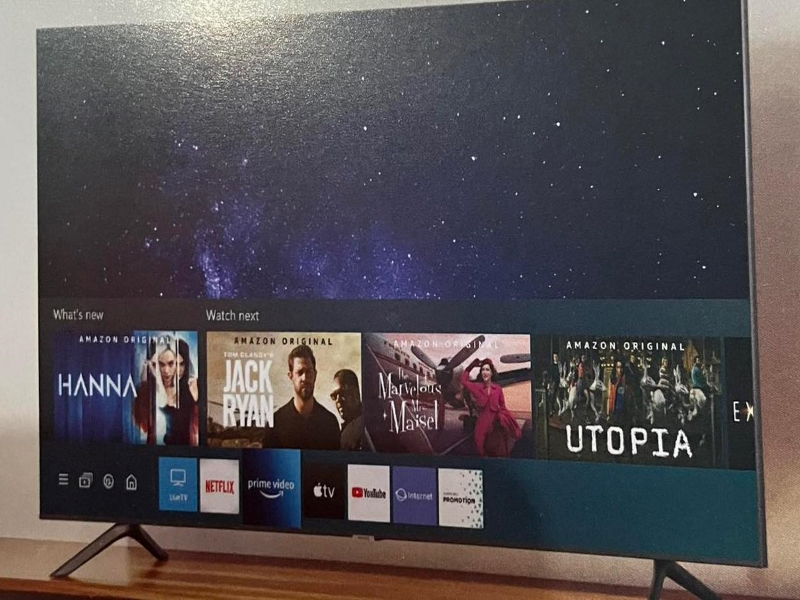 First Solution: Unplug Samsung TV
The most popular approach to get the sound output on your Samsung TV working again may seem basic, but it involves unplugging it from the main socket.
The first thing you need to do is to reset your Samsung TV if there is no sound. Wait for 60 seconds after unplugging your TV from the wall. Then, press and hold the power button for 30 seconds while the device is unplugged. Plug your Samsung TV again. The TV will be softly reset, and the sound will be fixed.
Make sure the connection is tight when you plug it back in. This must be very tightly connected. Failure to do so could result in the TV's power supply fluctuating.
Use the TV power button, not the remote, to turn on the TV with the power cord plugged back in.
This will enable the TV to soft reset itself and aid in removing any remaining power. Compared to merely turning the remote on and off, this is a different approach. You should resume hearing the sound as soon as you connect the Samsung TV back in.
Check if the Samsung sound output issue still occurs. If it does, then try the next solution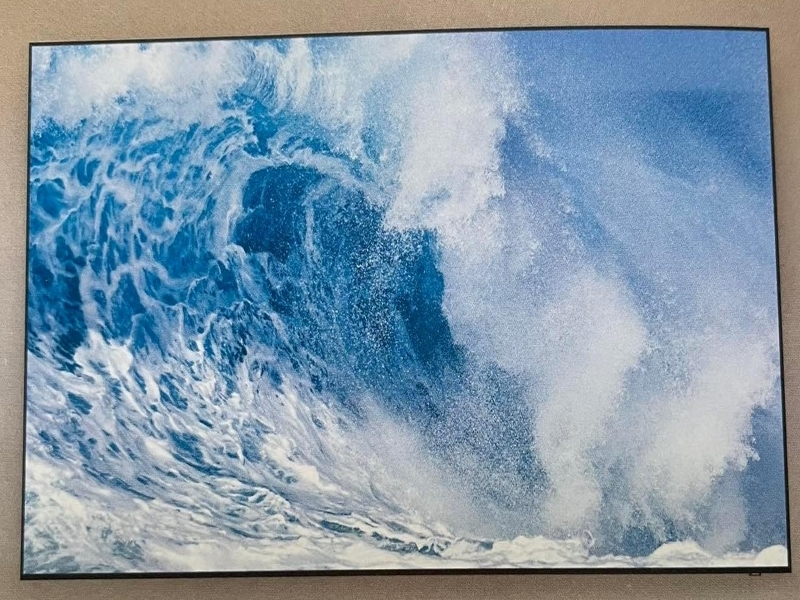 Second Solution: Verify The Mute Status
The "Mute" option on the remote control may sometimes be the cause of your TV no sound issue. If it is, you need to press the "Mute" button on your TV's remote control once more to unmute the TV.
Check if you still experience the no sound problem on your Samsung TV. If it does, then proceed to the next solution.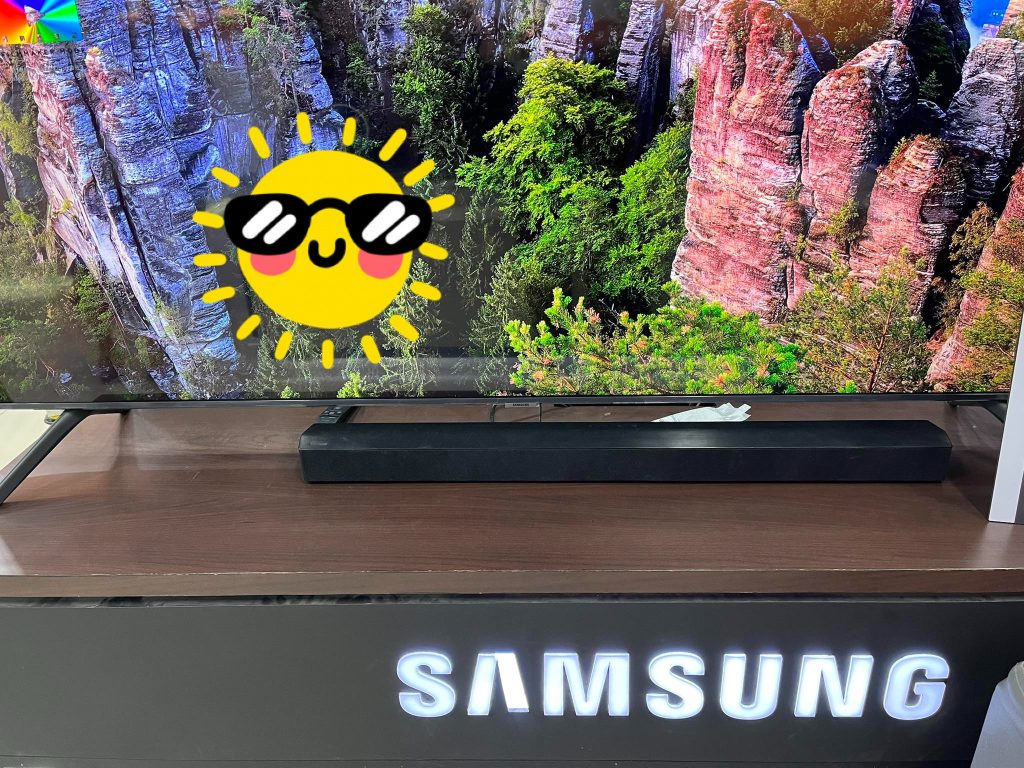 Third Solution: Check For TV's software Update
To keep a Smart TV operating flawlessly, upgrades are required frequently. Therefore, if your TV isn't keeping up with software updates, it could result in a variety of glitches, including but not restricted to no sound issue.
All you have to do is search for the most recent firmware update for the TV model you have.
To fix software glitches, here's how it's done:
Access the Settings menu.
Next, choose Support.
Then, go to Software Update.
Choose Update Software from the menu.
Your Samsung TV will update itself on its own. Although this method could take a while, your Samsung TV will let you know when it's finished.
Select INPUT/SOURCE on your TV remote and make sure "TV" is selected if the Software Update option is grayed out. You should now be able to choose it if you return to Software Update.
Check if Samsung tv no sound issue still occurs. If it does, proceed to the next troubleshooting step.
Fourth Solution: Ensure That TV Speaker Is selected In Samsung Sound Output
You have the option to change a setting to disable the TV speakers. This is useful, for instance, when having a sound bar.
Your Samsung TV won't have sound if a sound bar isn't being used and your TV speakers are turned off.
Press MENU or HOME on the Samsung TV remote to ensure your TV speakers are ON. Navigate to Settings, then Sound.
Next, select Sound Output, then TV Speaker. One more thing, ensure that TV Speaker is selected.
Check if your Samsung TV sound is fixed. If not, then try the next solution.
Fifth Solution: Check Every Physical Connections
Check all the physical connections between the TV and any related hardware if you're still experiencing sound issues. The following is a list of electronic devices: satellite receivers, gaming consoles, cable TV boxes, and Blu-ray players. Verify that all of the connectors are firmly plugged into the appropriate ports.
Sixth Solution: Look for a Speaker Or Connected Headset Plugged into the Headphone Jack/ Check the Sound Settings
When watching TV, have you used a headset? A wired set of headphones plugged into an audio-out jack may be used by users, especially gamers. Any audio that is played through the speakers is likely to be sent to the headphones if they are connected in.
Check for debris in the headset port if you never use a headset with your TV. Something in the port may be picked up by your TV and prevent proper audio routing.
Solution 7: Conduct A Sound Diagnostic Test
Do a sound test on your TV if the TV Speaker is properly selected.
On your TV remote, press the Home or Menu button.
Then, choose Settings and select support.
Next, select self diagnosis, and select on Start sound test.
You must reset the sound on your Samsung TV if this test identifies a Samsung TV's sound-related issue. Here's how it's done:
Go to settings and select Sound.
Then, choose Expert Settings, and then select Reset sound.
Check if the problem still occurs. If it does, then proceed to the next solution.
Solution 8: You Need To Factory Reset Samsung TV
It's important to factory reset your Samsung TV if you're still experiencing sound problems.
To factory reset Samsung tv, follow the steps below:
On your TV remote, press the Home button.
Next, go to Settings.
Choose General, and select Reset.
For older models, simply go to Settings. Then, choose Support. Select Self Diagnosis, and then Reset.
Once you have selected Reset, enter the security pin. You have the option to reset it through the remote control. You may quickly reset your TV's PIN with your remote control if you forgot it.
Your PIN will be reset to "0000" by pressing the following buttons on the remote control while the TV is on.
For Samsung Smart Remote or Remote Control:
Press the +/- volume button.
Then, select volume up and choose Return.
Then, press Volume down and choose return.
Volume up again, and then return.
For Standard Remote Control
You need to press Mute, then volume up, and press Return.
Now, press volume down, then Return, and then Volume up again and press Return.
Check to see if the sound is working again after giving your Samsung TV a few minutes to finish rebooting.
Factory Resetting Samsung TV Without A Remote Control
You still have the option to factory reset your Samsung TV even if you don't have access to the remote control for some reason.
Press the Menu button on the TV while it is on, then select Settings and go to General. Then, select Reset.
There are alternative solutions if you're having problems accessing these buttons on your TV or if it's situated in a confined space.
Try to connect a USB keyboard directly to the back of your Samsung TV.
The TV can then be navigated and reset using the keyboard.
Downloading the Samsung SmartThings app on your smartphone if you own a Samsung Smart TV is another alternative method.
You can use your smartphone as a remote after your TV is linked to the app.
You might also want to use a spare universal remote control after programming it with the appropriate Samsung code.
You should have finished resolving your sound difficulties by this time, but just in case you haven't, then try to do the next solution.
Solution 9: Check The Region Setting/Language
Make sure the information configuration on your TV is set to the appropriate language. Locate the setup section by pressing the Menu button on the TV's remote. Make sure the language/location option is set to USA.
Other Troubleshooting Steps That You Might Want To Try
Consider utilizing a soundbar or external speaker. Whatever problem your TV has, you can get around it by redirecting your sound to another device. Additionally, a soundbar can greatly improve your sound quality or produce audible sound.
Examine additional HDMI ports. Unplug everything first, then reconnect each piece of equipment to its respective ports on your TV.
Inspect the "HDMI Input Audio Format" in "Settings". Switching between various options may restore your audio.
Using a smartphone, tablet, or PC, use SpeedTest to examine your internet speed. If your cable box or streaming media player depend on high-speed internet for proper operation, a slower speed could cause sound to be lost on your TV.
The necessary audio routing may not always work on a Bluetooth-enabled device. To turn off Bluetooth features on your TV, contact Samsung TV Support for assistance. Despite the fact that you might not use this option, there could be a bug in the television that has allowed some Bluetooth capability.
---
Contact Samsung TV Support
It may be preferable to contact Samsung Support if you've tried all the troubleshooting techniques in this post without success in resolving your Samsung TV no sound issue.
Whenever you need further assistance, you have the option to call the Samsung Contact Center at 1-800-726-7864.
Once you have contacted the Samsung support, navigate to the Support section of the menu on your TV.
Next, choose the Remote Management, then read and accept the service agreements. Tell the representative your PIN when the PIN screen appears.
The representative will then have access to your Samsung TV.
You need to be connected to a high speed internet connection for Remote Service to perform on your TV. You won't be able to connect if your TV can't access the internet or if your connection is poor.
---
Check TV If It Is Covered By Samsung Tv Warranty
To see if your TV is covered by Samsung's warranty, you can also check it online. However, Samsung TV warranties usually last for a year, and the most of the time, TV issues with no sound are those older versions of TV.
---
Frequently Asked Questions
Can any sound bar be used with a Samsung TV?

When looking for the best soundbar on the market, there are a lot of choices.
The Samsung HW-Q90R soundbar from the same manufacturer will work well with a Samsung Smart TV, but there are many more options from reputable companies like Sonos and Sony that are also excellent.

Why is the sound on my TV suddenly not functioning?

Your TV may stop playing sound for a number of reasons, such as faulty sound settings or the inappropriate HDMI input.

Why won't my Samsung TV connect to my Samsung sound bar?

Ensure that TV SoundConnect is selected in the speaker settings on your TV.