Sony has been relatively quiet over the past few months with no word on whether it will launch new phones in February. However, just as many expected, the company has now scheduled a smartphone launch event for February 24 at the MWC 2020 in Barcelona. The company has also sent invites to the press, suggesting that there may be a flagship handset on the cards.
The company is expected to launch a successor to the Xperia 1, which is a stellar flagship that hit some markets of the world in mid-2020. It's worth noting that Japan only began accepting 5G applications from companies late last year, so Sony's home region is still not equipped to run 5G networks. This makes us a little skeptical of seeing 5G on this new flagship.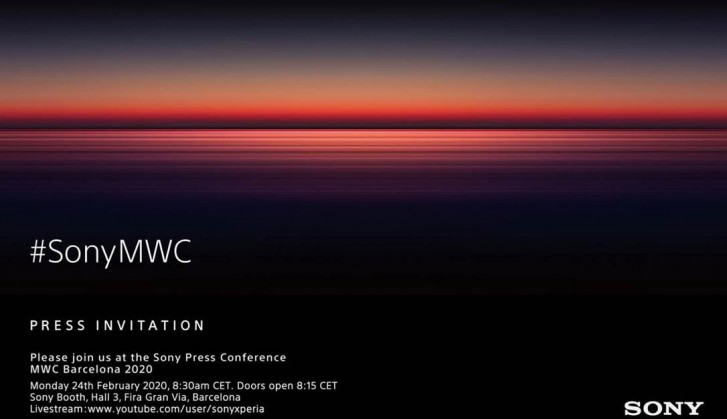 Sony sells its smartphones in the U.S. unlocked and off contract. This has limited the reach of its phones a little as they're not available through carriers, thus cutting off a big chunk of the population from its phones. However, with new manufacturers like OnePlus signing deals with carriers in the U.S., including Verizon, one can surely hope to find Sony phones flocking the American markets once again.
Rumors are currently calling this new flagship the Xperia 5 Plus, which is expected to run the Snapdragon 855 quad-core chipset from 2019. This makes sense as the latest Snapdragon 856 chipset is mostly going to be used on 5G smartphones by the likes of Samsung, LG, OnePlus, and the rest.
Will you be interested to check out Sony's newest flagship?
Via: GSM Arena