Updates are meant to improve user experience and fix bugs but sometimes they don't quite pan out as expected. Case in point is Android Lollipop and its subsequent updates. Months after Lollipop was released, many users are still experiencing system update-related issues. Though it's unfair to blame Google or Samsung for this unfortunate situation, most issues appear to be triggered by problematic firmware coding more than anything else.
Our post today deals with issues (on #Samsung phones) reported by some members of our community after updating to Android 5.1.1. If you are looking for solutions regarding this topic, this article may point you to the right direction.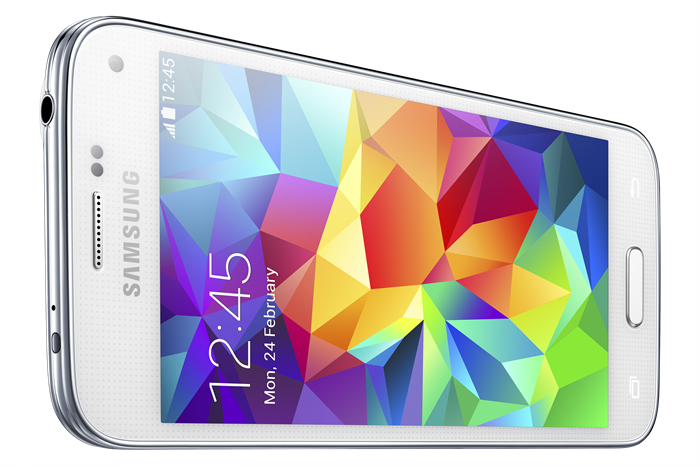 These are the topics discussed in this post:
Sprint Galaxy Note 4 getting app update notifications even if sound notifications are set to None
T-Mobile Galaxy S5 cannot add text to picture message after updating to Android 5.1.1
Galaxy S5 "processing failed" error after updating to Android 5.1.1
Galaxy S5 Wi-Fi no longer connects and now requires sign-in
Galaxy S5 freezing after updating to Android 5.1.1
Galaxy Note 4 keeps crashing after installing Android 5.1.1
If you are looking for solutions to your own #Android issue, you can contact us by using the link provided at the bottom of that page.
---
Problem #1: Sprint Galaxy Note 4 getting app update notifications even if sound notifications are set to None
Droid guy. I have loved my Sprint Galaxy Note 4 since the day I received it… That is until I accepted the 5.1.1 update. Here's what's happening:
Regardless of what settings I adjust on specific on app notifications, anything which shows up in the top notification bar either audibly dings or vibes (depending on my settings)  and will continue to send me repeat prompts until I physically pull it down and swipe it off. For example: I have the Amazon app notification settings on none (It's set this way for all my apps except messaging),  yet when there is an update available for the app, they send me a notification which pops up in my top notification bar. It will ding or vibrate depending on my sound settings and will repeat that notification every so many minutes until I physically swipe it away!
I have called Sprint tier 2 support and they can't figure it out either.  This is an unrooted phone and I have the same problem regardless of whether I'm using TouchWiz,  Nova Prime,  or Google Now launcher?
I really don't mind visual notifications but only want my messaging/text app to be audible or vibe and certainly don't want repeat notifications going off.  I just can't figure out how to stop it?
Can you help?
Thanks. — Mark
Solution: Hi Mark. If you are getting annoying update notifications, the best way to prevent them from coming back is to ensure that you turn off a particular setting in Google Play Store. The notifications you are getting, although they may apply for some apps, are being sent by the Play Store app so what you want to do is to turn off the option responsible for this– Apps updates available. Here's how:
Open the Play Store app.
Tap the Menu icon.
Tap Settings.
Tap either App updates available or Apps were auto-updated to enable or disable them.
If you want to set app updates manually, here's how:
From the Play Store Home screen, tap the Menu icon Menu icon (located in the upper-left)
Tap Settings.
Tap Auto-update apps then select one of the following:
From Auto-update apps tap Auto-update apps at any time.

Do not auto-update apps
Auto-update apps at any time. Data charges may apply.
Auto-update apps over Wi-Fi only
Problem #2: T-Mobile Galaxy S5 cannot add text to picture message after updating to Android 5.1.1
Hi. I have a question. After updating the software on my T-Mobile S5 to Lollipop 5.1.1, i can no longer add multiple pictures to any messages. When i go to attach file from my Gallery it used to allow me to select pics and at the top of the screen. it had a box that said "done" at which point it would go back to the message screen and add all the pics to one message(up to 10).
Now when i go the Gallery, the only box to click says "send" and it automatically sends the pic without letting me add text to the message after the fact, when i check it.
Can I change that in the settings somewhere? i have reset the device trying to see if there was some app or setting, but i can not find anything, and the problem is still there. thanks for your help. — Daniel
Solution: Hi Daniel. This is a known problem for T-Mobile users right after Android 5.1.1 was released so this is a carrier/firmware specific issue. You can check a T-Mobile forum thread for resolution.
As a workaround, you can also do the following when creating a message:
Create a message.
Add text and photos you like.
Add the recipient.
Make sure to add the recipient as the last step!
Problem #3: Galaxy S5 "processing failed" error after updating to Android 5.1.1
I bought a used S5 8 month ago. The phone worked like a champ. I am with Pageplus which is a reseller for Verizon. I installed manually Lollipop since I didn't OTA updates from Kitkat 4.4.4. After turning on the phone I am stuck in the setup wizard. The wizard is asking me to unlock the phone with my Samsung account login. I have  those and can logon to my account from my PC. On the phone it comes back with a "processing failed" message.
I talked to Samsung CS and they connected me to the account department. According to the account department "processing failed" means that the phone has been registered by the first owner and the phone needs this information to unlock. I don't have that info and Samsung wouldn't help me. The account department told me to go to a Samsung Authorized Service Center which is in Best Buy here in the US and the agent there updated the device to Lollipop 5.1.1 When restarted the same issue remains.
Do you know of any way how I get my phone back? I was on the phone with Samsung all afternoon yesterday and they are not helpful at all.
Thanks for your help. — Andreas
Solution: Hi Andreas. Try this workaround first:
On your computer, login to your Samsung account via account.samsung.com.
Click on Profile at the top left portion.
Click on Delete account option beside Edit profile button.
Doing so deletes your old account with Samsung. Now try to log back in to the phone and see if it works.
If the phone fails to boot due to proprietary Samsung process, there's nothing more that we can do at our own level to fix it. We don't know the full extent of Samsung's authentication process and the things needed to be done in order to get past it.
If possible, try to get a replacement unit from your carrier.
Problem #4: Galaxy S5 Wi-Fi no longer connects and now requires sign-in
I updated my Samsung Galaxy S5 Android version from 5.0 to 5.1.1 Baseband version G900TUVU1FOG6. But after the update Wi-Fi does not connect and requires sign in. The link for sign in also appears as a notification, but when I click on the link, Google.com shows up where I am already shown signed in via my Google account.
This is a really irritating problem and I have not been able to use internet on my phone since the software update. Please share if anyone has the same issue or if anyone could help me out in this regard.
Regards. — Adil
Solution: Hi Adil. For any connectivity-related problems, it's usually recommended to do basic troubleshooting. The first thing that you should try is a soft reset. Simply turn off the phone, remove the battery for at least 10 seconds, and start the phone again.
The second thing to do is to ensure that the problem is not your Wi-Fi network. Restart the router (and modem if applicable) and try to connect again. Make sure that your S5 is not blocked or restricted by your router in connecting to the internet.
If that won't work, check the settings on your phone. First you want to forget the network, then connect to it again. Enter the correct Wi-Fi password.
If the issue persists, check Wi-Fi settings and make sure that Always allow scanning option is enabled and Keep Wi-Fi on during sleep is set to Always.
Problem #5: Galaxy S5 freezing after updating to Android 5.1.1
Ever since I installed 5.1.1 my phone locks up. This happens daily (sometimes several times a day). I've rebooted my phone and cleared the cache several times. The last app I installed was about a month before the update (but have been installing updates). I had no freezing issues before the update. I'm thinking that the only option left is to do a factory reset but wanted to check for other options first. Thanks! — Jeff
Solution: Hi Jeff. Wiping the cache partition is a recommended solution when a device experiences problems after an update. If you haven't done it before, please follow the steps on how to wipe the cache partition on your S5:
Turn the phone off.
Press and hold the following buttons together: Power, Volume Up and Home.
Release the buttons once the Android system recovery menu appears.
Use the Volume buttons to navigate to Wipe Cache Partition option.
Press the Power button to confirm selection.
Select Reboot System Now option after deleting the cache. Wait for the phone to reboot.
Problem #6: Galaxy Note 4 keeps crashing after installing Android 5.1.1
CRASHING ON 5.1.1.
Anyone else having crashing problems after updating to 5.1.1? My Note 4 crashes daily. It happens when I'm in the middle of writing a text message. The phone freezes and then goes back to the lock screen. To say I'm frustrated is an understatement. I've cleared the system cache which didn't  resolve the issue so it did a full factory reset…still having the issue!!!
As a last resort I'm now using a different messaging app but I don't hold out much hope. This appears to be just a bad update. Would appreciate your thoughts as I may have to sell the Note and get something else. I can't have a phone crashing everyday ? — Shaun
Solution: Hi Shaun. A system update only modifies or improves the firmware on your phone. It doesn't mean though that the installed apps are updated in the process. If the problem started happening after installing Android 5.1.1, the point of failure may be coming from apps rather than the operating system. Make sure that your apps are updated to minimize problems.
If the problem remains after updating all your apps, boot the phone in safe mode to see if our hunch is correct. Your phone will not load third party apps while in safe mode so if any of them is to blame, the problem will not occur. If the phone works normally in safe mode, consider uninstalling apps until you have eliminated the cause of the problem.
To boot in safe mode, simply follow these steps:
Turn the device off.
Press and hold the Power key.
When 'Samsung Galaxy S5′ appears on the screen, release the Power key.
Immediately after releasing the Power key, press and hold the Volume down key.
Continue to hold the Volume down key until the device finishes restarting.
Safe mode will display in the bottom left corner of the screen.
Release the Volume down key when you see Safe Mode.
---
Engage with us
If you are one of the users who encounters a problem with your device, let us know. We offer solutions for Android-related problems for free so if you have an issue with your Android device, simply fill in the short questionnaire in this link and we will try to publish our answers in the next posts. We cannot guarantee a quick response so if your issue is time sensitive, please find another way to resolve your problem. 
When describing your issue, please be as detailed as possible so we can easily pinpoint a relevant solution. If you can, kindly include the exact error messages you are getting to give us an idea where to start. If you have already tried some troubleshooting steps before emailing us, make sure to mention them so we can skip them in our answers.
If you find this post helpful, please help us by spreading the word to your friends. TheDroidGuy has social network presence as well so you may want to interact with our community in our Facebook and Google+ pages.