Wondering how to fix those annoying pop-ups telling you that an app has crashed or stopped working? You've come to the right site!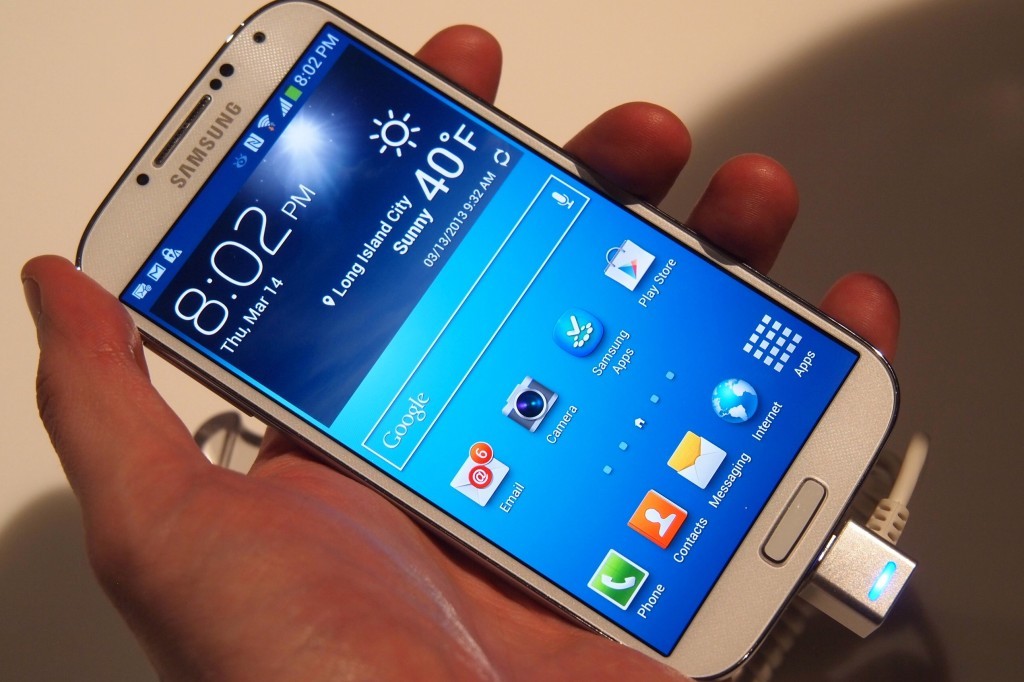 Android has never been 100% stable all these years so we except app hiccups from time to time. To be fair, app issues cannot be blamed on purely Google as there are other parties involved. A frequently freezing app may be due to poor coding or programming, which can only be fixed by developers. If your internet connection is erratic or unstable, some internet-based apps may not work as expected as well. In a word, there are a few things we must consider when dealing with an issue.
Now, the solutions we provide below aims at troubleshooting your phone to further narrow down the real cause. If you think the problem may be coming from developer's side, don't waste your time and effort following our suggestions.
Before we go into the things that you can do, we also include cases sent to us by some of our readers. We are looking forward to educating you on these problems by including them in this post.
If you have your own Android problems to share, don't hesitate to contact us via the link provided at the bottom of the page.
---
I have had my phone for about three months. Everything has been working fine. About a couple of days ago when attempted to use an app, I would receive an error. The app would load in most cases, but when I wanted to do something within the app, I received the error, "Unfortunately, the app stopped working".
At first this error affected a couple of apps. Now it seems to affect all of my downloaded apps. Pre-loaded apps seem to work fine. I also noticed over the last couple of days that some of my email accounts would no longer sync – I received the message that the email sync (for an account) was disabled. Wifi on the phone previously connected automatically. Now I have to turn it on each time to use it.
I contacted Samsung about these problems. I cleared the phone's cache – no correction. I operated the phone in Safe Mode – pre-loaded apps worked, but I could not access (they were grey-out) any downloaded apps. I did a Factory Re-set – no correction. Samsung's response is that it must be a hardware problem; I find that hard to believe.
I effectively have a new several hundred dollar smartphone that I cannot do much with. Any suggestions about what to do? — Stephen
When I try to log in SnapChat it says unfortunately SnapChat has stopped. I've uninstalled it and restarted my phone it still has the same issue. i've cleared data and cache still doesn't work. — Tanya
I cannot install Facebook apps that shows "unfortunately Facebook has stopped"". Can i know what is the problem? — Viishnu
The application here constantly stops and closes.  I tried deleting cache, removing the app and installing back but the error persists. Thanks! — Viviana
I have removed battery and put it back in. I have force stop app, clear cache, clear data. I have done the cache partition where you hold down the power button, home button and volume button at the same time and cleared partition cache.
All of the above did not work.
I have three apps that always say, "unfortunately, 'name of app' stopped working. Report yes or no?" These apps are:
1Weather
Accu Weather
FitBit
Thanks! — Linda
I selected free apps I wanted to download but when I try to download them I get a message that says "Unfortunately, Kids Store has stopped."  I had no trouble downloading the first couple of games I tried, but can no longer do so. — CarolAnn
Hi there. I have an issue with my Samsung S5. i wasn't able to open the camera in the app SnapChat and so i restarted my phone and then i went to the music and it shows a message "unfortunately music has been stopped" and then i went to the gallery and opened the gallery and the data in the gallery was not there and i had really important  stuff in my gallery please if you could help me get the pictures and videos with music back please.
And does clear cache and clear data of gallery and music deletes the pictures and videos and everything when it is done? If not then would it help?
Waiting for your response. — Abdulaziz
Steelers app frequently stops working & occasionally causes phone to freeze completely.  I have to remove battery in order to regain use of my phone. — Scott
After updating my android system last Saturday  I one get a pop up  that says "Unfortunately Amazon has stopped"". How do I stop this pop up? — Robert
I downloaded Call of Duty strike team and every me I start the app it starts for a second and then crashes and says unfortunately strike team has stopped. Please help. — James
When I try to move some apps to the SD card it says "package download helper has stopped"… Thanks. — Champ
Solutions
Below are the things that you can do to fix an app that freezes, does not respond, won't load, or crashes constantly. Some of you may have already tried some of them so you can simply jump to the next one.
Do a soft reset
An S5 soft reset involves turning off the phone, removing the battery, and waiting for few seconds before putting everything back together for a restart. This simple procedure gives the device a fresh start.
In some cases, this is the only thing that you must do to fix things up. An electronic device sometimes encounter memory errors after running for extended periods. Removing the battery may also eliminate strange device errors in the process.  If your S5 has been running non-stop for weeks, a soft reset may be all it needs to fix any app-related errors.
Ensure you install available app and system updates
Sometimes, outdated apps may fail to load properly or won't even open because of some errors. Android environment is dynamic and constantly changing so app-related issues cannot be totally prevented. New features on an app may work smoothly in one device but may be an annoyance in another. A slow app loading issue in your Galaxy S5 may not be present when one opens the same app in an HTC M8. Developers fix issues like these by releasing periodic updates to their products so never let an opportunity pass if updates are up for grabs.
Use the Force stop option
Force stopping an application is like turning off the said app including any background processes associated with it. This is especially helpful if you can no longer turn off the app normally using the back button. To do this in your S5, simply follow these steps:
Go to Settings.
Proceed to Applications.
Select Manage Applications.
Tap the All tab.
Choose the name of the app in question.
From there, you will see the Force stop button. Tap it.
Delete the app cache and data
A cache consists of temporary files that your device uses to load an app faster. At times, an app cache gets corrupted or outdated. This can potentially cause slow loading time and crashing. It is recommended that you clear your app's cache regularly as part of your phone maintenance tasks. To delete an app cache in an S5, please follow these steps:
Go to Settings.
Proceed to Applications.
Select Manage Applications.
Tap the All tab.
Choose the name of the app in question.
From there, select the Clear cache button.
Deleting an app data is like re-installing the app anew so you must be careful not to do it if you need to save some important data associated with an app. For example, deleting the data of Messages app results to deleting your message logs and history. To do it, simply follow the steps above but choose Clear data option once you are in the app menu.
Manual re-install
Some app freezing problems can be rectified by simply re-installing them from Google Play Store.
Wipe the S5 system cache
If you are experiencing multiple app problems at once, consider deleting the cache partition of your S5. This should be one of your standard tools when dealing with any software issue. For those who experience problems after an update to Lollipop, never skip this potential solution.
To delete your phone's cache partition, kindly do the following:
Turn the phone off.
Press and hold the following buttons together: Power, Volume Up and Home.
Release the buttons once the Android system recovery menu appears.
Use the Volume buttons to navigate to Wipe Cache Partition option.
Press the Power button to confirm selection.
Select Reboot System Now option after deleting the cache. Wait for the phone to reboot.
Try a factory reset
The last potential solution that may fix an app that has stopped working is factory reset. As the name suggests, factory reset wipes your phone's internal memory clean and restore everything back to its default. If ever you have downloaded a corrupted firmware, which may be causing your app problems, performing a factory reset will effectively resolve them.
Be sure to back all your personal data up before doing this. Here are the steps:
Power down the Galaxy S5.
Press and hold the Volume up button, the Home button, and the Power button together until you see the Android on screen.
Use Volume down to highlight the wipe data/factory reset option and press the Power button to select it.
Use Volume down again to highlight Yes – delete all user data and press Power to select it.
Use the Power button to select Reboot system now.
When the S5 restarts it should be completely wiped and ready to set up again.
Contact the developer
If doing all the things above doesn't fix your app problem, contact the developer and let them about it. You can use the information provided in Google Play Store to either email or call them.
See also Reasons Why Android Apps Crash.
---
Engage with us
If you are one of the users who encounters a problem with your device, let us know. We offer solutions for Android-related problems for free so if you have an issue with your Android device, simply fill in the short questionnaire in this link and we will try to publish our answers in the next posts. We cannot guarantee a quick response so if your issue is time sensitive, please find another way to resolve your problem. 
When describing your issue, please be as detailed as possible so we can easily pinpoint a relevant solution. If you can, kindly include the exact error messages you are getting to give us an idea where to start. If you have already tried some troubleshooting steps before emailing us, make sure to mention them so we can skip them in our answers.
If you find this post helpful, please help us by spreading the word to your friends. TheDroidGuy has social network presence as well so you may want to interact with our community in our Facebook and Google+ pages.