Does your Samsung TV external speakers have a distorted sound? There are various factors that can cause this issue ranging from a signal interference, speaker settings, software glitch, or even a hardware problem. In order to fix this you will need to perform a series of troubleshooting steps.
Samsung is one of the biggest companies in the world that makes various products ranging from smartphones, air conditioners, refrigerators, and Smart TVs just to name a few. The company's Smart TV lineup is one of the best in the market today as it comes with some of the best features to provide a great viewing experience.
Why does my Samsung TV sound like a robot?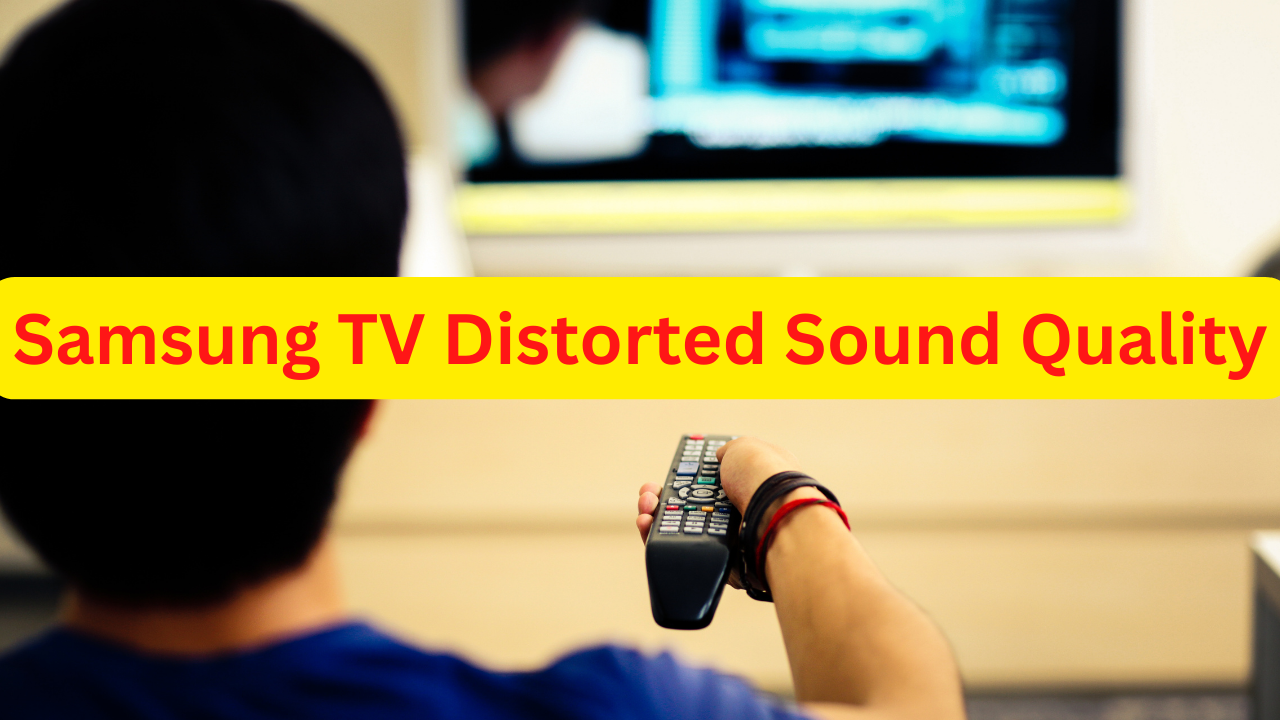 One of the issues that owners of Samsung TVs might experience is the distorted sound issue. You will notice that the TV sound quality is not good and may sound robotic at times. This can be an annoying experience as you won't be able to properly enjoy watching your favorite shows.
Here's what you need to do to fix Samsung TV speakers sound issues.
Solution 1: Power cycle your Samsung Smart TV
The first thing you need to do when experiencing sound issues on your TV speakers is to power cycle the TV. This will eliminate the possibility of a software glitch that might be causing the problem.
Restarting the Samsung TV
Unplug the power cord of your Samsung TV from the power outlet or wall socket
Wait for 60 seconds then press and hold the power button on the TV for 30 seconds. Do this while the TV is still unplugged. This removes any residual power on the TV.
Wait for another 60 seconds before plugging the power cord of your Samsung TV to the power outlet then turn on the TV.
Try checking if the TV speakers are still having a distortion issue.
Solution 2: Check your TV sound settings
The next thing you will want to do when experiencing television volume problems is to check the sound settings.
Try to set the TV volume between 50 to 60 & increase and decrease the volume from STB (Set Top Box) remote.
You should also try watching a different channel or playing a different file as the problem might be caused by the source.
If you made certain changes to the equalizer setting of your TV then this might be what's causing the problem. Resetting the equalizer setting should fix this issue.
Using your TV remote control go to Home> Settings> Sound> Expert settings> Equalizer. Select Reset, all bar should be in middle.
Solution 3: Perform a sound test to check the sound quality
Running a sound test will help you pinpoint if the issue is caused by loose input connections or a sound setting issue.
Press Home button from the TV remote then select Menu.
Select settings.
Select All Settings on TV screen.
Select Support option from the TV remote.
Select Device Care, then select Self Diagnosis option.
Select Sound Test from the TV remote.
Check if the sound quality is good. If it is then the isusue might be aused by a loose input connection. If it isn't then this might be caused by an audio setting.
Disconnect and reconnect the cable from the TV and input source (Set-Top Box/ Blu-ray) then check if the speakers work properly.
If distorted sound still persists, then reset the equalizer settings.
Solution 4: Make sure your Samsung TV is running on the latest software update
There are instances when the your Samsung TV will experience audio sues because of a bug in its current software version. You need to make sure that your TV is running on the latest software version as this will come with various enhancements and bug fixes that could address this problem.
Updating Samsung Tv software
Turn on your Samsung TV
Connect your Samsung TV to the Internet.
Press the Menu or Home button on your Samsung remote.
Select Settings menu by using the Samsung TV remote.
Find Support in the left panel and select it by the TV's remote.
Select Software Update.
Select the option of Auto Update to set your Samsung TV update automatically
You can also manually update your Samsung TV software by following these steps.
Search for your TV's model code on the Samsung Support website and then download the Upgrade file.
Unzip the contents and store it on your USB drive.
Insert the USB drive into the USB slot on your Samsung TV.
The firmware update will start automatically.
Solution 5: Factory reset your Samsung TV
If after performing the troubleshooting tips listed above the TV audio problem persists then it's best to perform a factory reset. This means that the settings on your Samsung TV will be restored as if it is a new tv.
There are two ways that you can do this, using the remote and without a remote.
To factory reset using the remote
On your samsung remote control, click Home button.
Select Settings tab
Select General
Scroll down and select Reset.
When prompted, enter security pin when applicable. (Default PIN is 0000)
TV will restart on its own. After tv completely restart, go through the initial set up again.
To factory reset without the remote
Locate the power button on Samsung TV. Location of the power button varies with Samsung model either on the right, left or bottom of the device.
Using the Menu button, move to select Settings
Then select General
Scroll down and select Reset option.
Solution 6: Contact Samsung support
If after performing the troubleshooting tips listed above the audio issue persists then you should get professional help by contacting the nearest Samsung service center as this might already be caused by a faulty hardware component.
Frequently Asked Questions
What Causes Distorted Samsung TV Sounds?

Here are some of the common causes of distorted TV sounds:
Signal interference
Problems with parts
Connection problems
Poor maintenance

How To Prevent Distorted Sound in Samsung TV?

Prevent dust build-up that can affect your TV audio.
Keep moisture away from your Samsung TV.
Make sure that cable connections are secured tightly.
Do not keep several electronic devices within close range to avoid interference.

Why are my remote buttons not working?

If the remote responsiveness is not what it used to be then chances are its batteries are already weak. Try replacing the batteries with new ones.

Can you control Samsung TV without remote?

Your Samsung TV has physical buttons which you can use to control it. Most Smart TVs will also work with the Google Home app on your phone.

Why does my Samsung TV turn off when I turn it on?

This could be caused by a problem with the remote control, loose connections, or power supply issues.