The Samsung Galaxy Z Fold 3 phone restarting or rebooting constantly after a software update can be caused by several factors. It can be due to a corrupted update, an installed third party app, or even a hardware issue. To fix this you need to perform several troubleshooting steps.
The Samsung Galaxy Z Fold 3 is a premium Android phone model released by the South Korean company this year. It's best known for its main foldable screen which allows users to get a tablet like experience on a smartphone. It has several outstanding features such as a 7.6 inch Foldable Dynamic AMOLED 2X display protected by Gorilla Glass Victus, Snapdragon 888 5G chipset, S Pen support and an IPX8 water protection rating just to name a few.
Why does my phone keep resetting itself?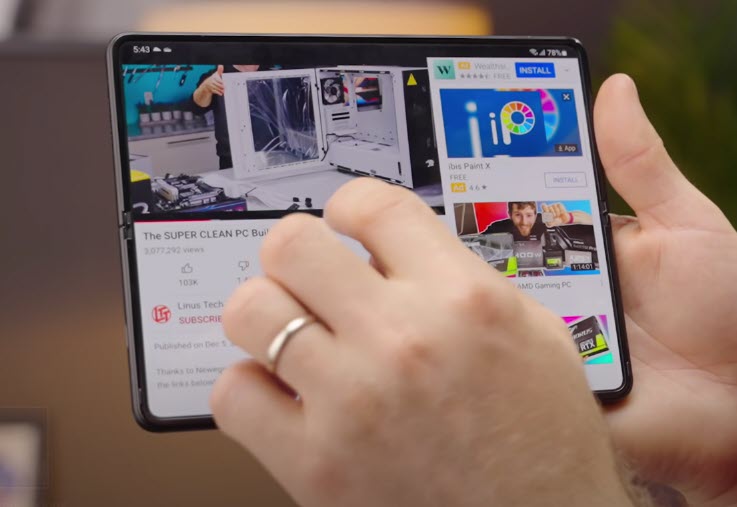 One of the issues that you might experience with your Samsung Galaxy Z Fold 3 is when it keeps on rebooting after a software update has been installed. This can be an annoying experience since you won't be able to properly use your smartphone.
Here are the possible solutions to get your phone working properly again.
Solution 1: Check if battery drain issues on your Galaxy Z Fold 3 is causing this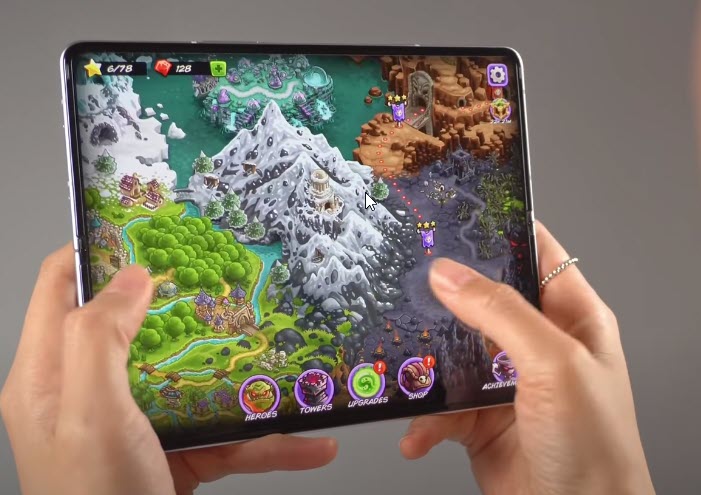 The first thing you need to do is to check if a drained battery is causing the problem. The battery life of your phone might be low or you might be experiencing battery drain issues which causes your Samsung Galaxy Z Fold 3 smartphone to reboot.
Charge the phone
Plug the power adapter to a working electrical outlet.
Use a working USB-C charging cable to connect your Galaxy Z Fold 3 to the charger.
Leave the phone connected to the charger
With the Samsung Galaxy Z Fold 3 smartphone still connected to its charger try to use it normally. Does it still reboot? If it doesn't then continue charging the phone until it reaches the charge level 100%.
Disconnect the Galaxy Z Fold 3 from the charger then try using it normally. If the issue does not occur then it might just be caused by a drained battery.
Solution 2: Check if a third party app is causing the Galaxy Z Fold 3 to reboot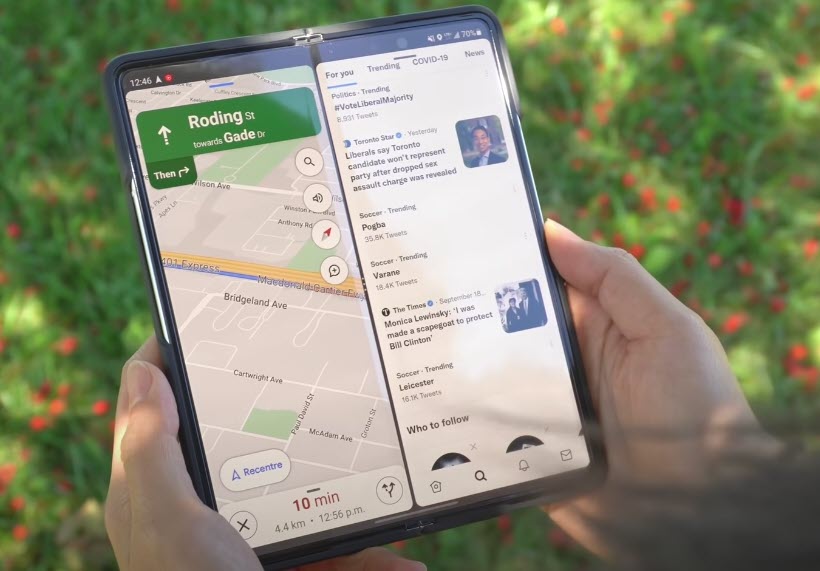 Certain apps that you download form the Google Play Store will sometimes cause certain Android phone models to reboot . In order to check if third party apps are causing this problem you will need to start the Galaxy Z Fold 3 in Safe Mode.
When the Galaxy Z Fold 3 runs in this mode only native apps will be allowed to run. Any app you downloaded will be prevented from starting or running in this mode. This makes it easier to check if the issue is caused by a downloaded app.
Safe Mode
Press and hold the Power button and Volume down button (right edge) until the 'Power off' prompt appears on the screen then release.
Touch and hold Power off until the 'Safe mode' prompt appears then release.
To confirm, tap Safe mode.
You will need to use your Samsung Galaxy phone in this mode for a few hours and check if it reboots. If it doesn't then the issue is most likely caused by an app you downloaded. To fix this you have to find out what app this is and uninstall it.
Exit Safe Mode
Press the Power button and select Restart.
Alternatively, press and hold the Volume Down and Side key at the same time for 7 seconds.
Solution 3: Get the latest software updates for your Galaxy Z Fold 3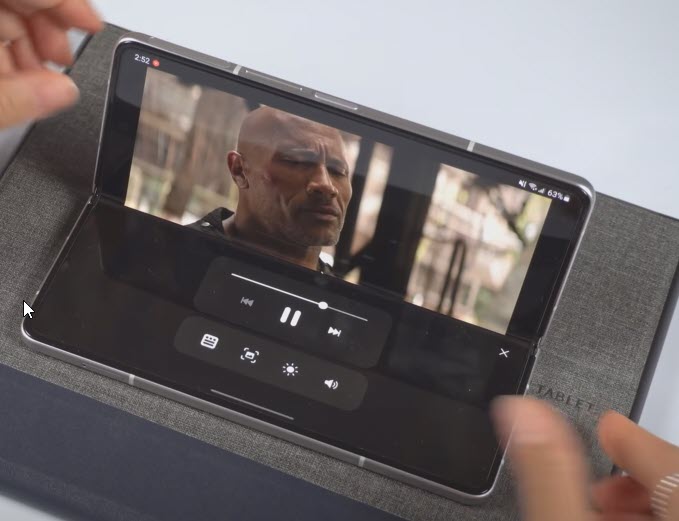 One of the main causes of your Galaxy Z Fold 3 phone rebooting after an update is if the software update has not been properly installed.
You will need to manually check if a new update is available for your mobile device and download it.
Update phone software
Go to your phone Settings.
Scroll down and tap on Software update.
Tap Download and install.
Once your phone is running on the latest version try to check if it still keeps on rebooting.
Solution 4: Run a test using Samsung Members app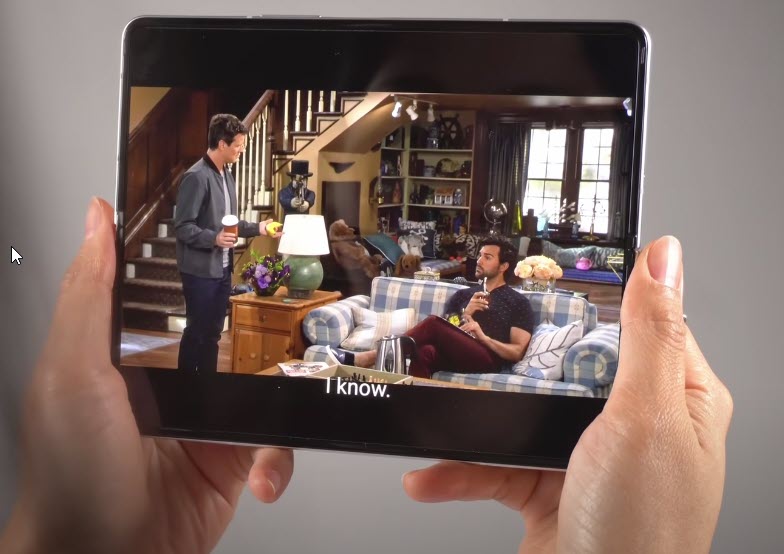 Your phone has a built in tool that will allow you to test for any issues on its hardware. Run this test to check for any battery related issues that might be causing your phone to reboot.
Samsung Members
Open the Samsung Members app
Tap Get Help.
Tap Interactive checks.
Tap on Battery to check your hardware
In case the Samsung Galaxy phone reports a battery issue then you will need to contact the nearest Samsung service center for assistance.
Solution 5: Perform a factory reset on your Galaxy Z Fold 3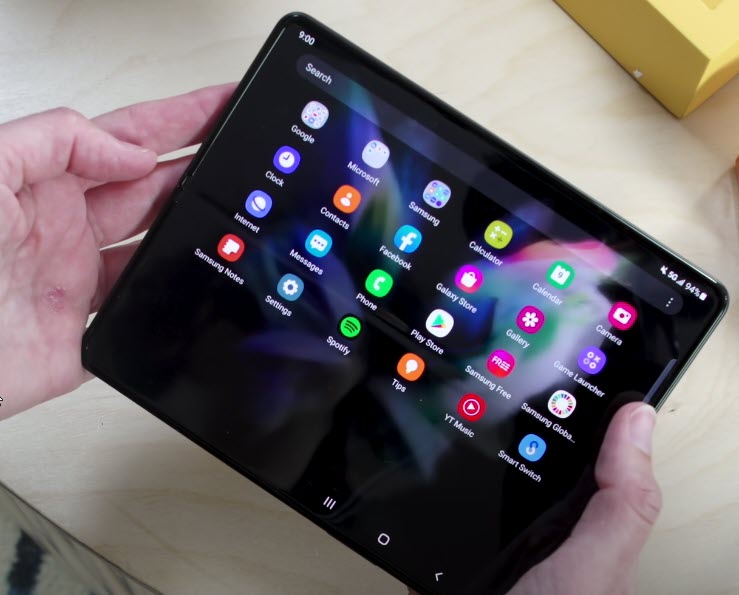 A factory reset is usually performed performed if your Samsung Galaxy phone keeps on rebooting.
This procedure will erase your phone data and bring it back to its original condition and is a good troubleshooting step to perform in case the issue is already caused by a corrupted operating system.
Any of your personal data stored in the phone will be deleted so it's best to backup your phone data before proceeding with this procedure.
Factory reset
Turn off your Samsung Galaxy device.
Simultaneously press and hold the Volume up and side buttons until the device vibrates and the Android Recovery screen appears then release all buttons. Allow up to 30 seconds for the recovery screen to appear.
From the Android Recovery screen, select Wipe data/factory reset. You can use the volume buttons to cycle through the available options and the side key to select.
Select Factory data reset. Allow several seconds for the factory data reset to complete.
Select Reboot system now. Allow several minutes for the reboot process to complete.
Set up your Android phone.
Once the reset is complete don't install or download any apps on your Samsung Galaxy phone yet.
Try to check first if your Galaxy Z Fold 3 will reboot. If it doesn't then you can proceed with downloading your usually apps.
Solution 6: Contact the nearest Samsung service center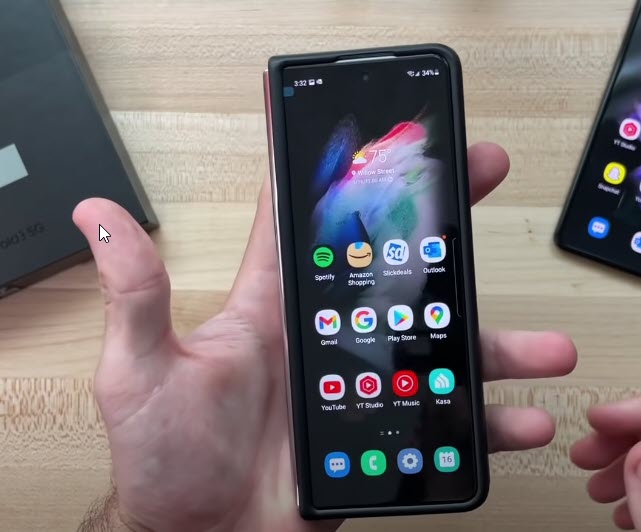 If after performing the possible solutions listed above you still keep on experiencing the reboot issue on your Galaxy Z Fold phone then it's time to contact the nearest service center and have your phone repaired.
If your phone is still under warranty then you might get a new replacement or it will be repaired at no cost.
How do I stop my Samsung reboot loop?
Most of the time a phone stuck in a reboot loop after a software update is often caused by a software glitch. To prevent this issue from happening to not only Samsung phones but other brands and models as well here are a few tips to consider.
Internet connection and battery charge
When a new update is available for your phone you shouldn't just download it immediately.
You should first check if your phone battery charge is above 50%. This ensures that your phone will have sufficient charge to not only download the update but install it as well and not turn off during the procedure. If your phone happens to turn off during the update process then its operating system might get corrupted.
You should also make sure to connect your phone to a good internet connection. As much as possible you should download the software update over a Wi-Fi connection instead of using your mobile data.
Have sufficient storage space available
Your Samsung phone should have enough storage space available in order for the update to install properly. You will usually see how large the update is. It's best to have twice this amount of free storage space.
If your phone does not have enough storage space then you can clean up your storage with Device care.
Make sure the phone is not overheating
A phone that overheats has a tendency of rebooting. Here's what you need to do to prevent your phone from getting too hot.
Avoid hot environments
Although your Galaxy Z Fold 3 can work in hot places it's best to avoid exposing your phone to heat constantly. The ideal temperature range of your phone is between 0 degree Celsius to 35 degrees Celsius. If your phone gets hot make sure to cool it down.
Remove your Galaxy Z Fold 3 case or cover
While phone cases and covers are great to use to protect your Galaxy Z Fold 3 from accidental drops or bumps it can also prevent the heat generated by the phone to dissipate properly. Try removing the phone case when you feel that your device gets hot when you use it.
Close background apps
It's best to close apps running in the background as this will use the phone processor which in turn generates heat. If you must keep apps open try to limit it to up to three apps.
You can close background apps by following these steps.
Tap the Recent key to view all running apps.
Then tap the Close All button to close all these apps at once
Wipe system cache partition
If your phone keeps on overheating then performing this step will usually fix the problem.
Turn off your phone
Connect your phone to the PC via USB
Wait until the message shows your phone is being charged
Press and hold the Volume Up key and the Power key.
Continue to hold both keys until Android Recovery menu options appear
Press the Volume down key and navigate to Wipe cache partition
Press Power key to select
Press the Volume down key to highlight Yes, then press the Power key to select
When the process is complete, Reboot system now is highlighted
Press the Power key to restart the device
Phone stuck in recovery mode
If your phone is stuck in Android recovery mode then here's what you need to do to exit out of this mode.
Use the Volume Up or Volume Down button to highlight the option Reboot system now.
Press the Power button to confirm the selection.
Phone stuck in download mode
If your phone is stuck in download mode then here's what you need to do to exit out of this mode.
Press the Power button and select Restart
Alternatively, press and hold the Volume Down and Side key at the same time for 7 seconds.