#Samsung has recently released two smartphone models that are considered as the best Android devices that you can get today. The #Galaxy #S8 which  sports a 5.8 inch Super AMOLED display is what we will be concentrating on today. This model is a big change to last years model in terms of design. Gone is the physical home button while the fingerprint sensor has been moved to the back. It has also gotten several hardware component upgrades while retaining the waterproofing, dustproofing, and microSD card slot features. Although a lot of people are using this phone as their reliable daily driver there are instances when certain issues can occur which we will be addressing today. In this latest installment of our troubleshooting series we will tackle the Galaxy S8 not charging after getting wet issue & other related problems.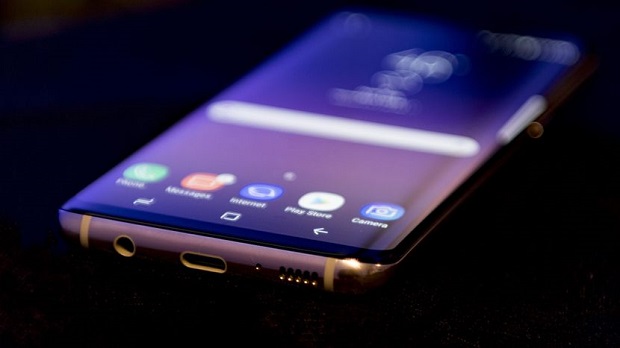 You may also reach us at our Facebook and Google+ social media accounts.
S8 Not Charging After Getting Wet
Problem: Hi I used my phone for the FIRST time during my travel in one of the islands of the Philippines. Unfortunately, the rain poured so hard and we are on our trek for 2 hours. Meaning the phone got wet by the rain. I can still use it for photoshoot and all until its battery drained. I followed all the instructions of Samsung by drying it up with dry cloth and standing the phone up to let the water drain from the charging port. Unfortunately it wont charge please help me. I thought this is water resistant. Also something appears on the screen, it has a caution icon and a water droplet at the bottom pointing to the charging port. I can still open the phone though but it has minimum percentage of battery.
Solution: It's possible that the charging port of your phone still has moisture in it. When this happens the phone will disable this port so as to prevent the phone from getting damaged due to a short circuit. What you will want to do is to make sure that the charging port is dry before charging the phone.
The best way to dry the charging port is to use a vacuum. This will suck out the water or moisture inside the phone and not push it back in. In case you don't have a vacuum then you can use a hair dryer which some device owners have done. The heat and air from the hair dryer will dry out any moisture inside the charging port.
Once the port is dry try charging it using its charger.
If the phone does not charge then try using a different charging cord and wall charger.
Should the above steps fail to fix the problem then I suggest that you bring your phone to a service center and have it checked.
S8 Moisture Detected Error When Charging
Problem: when I plug the phone in it says moisture has been detected at usb port or cord. Neither have been near water. I took a hair dryer and directed at both sections but it still says it when I try to plug in a charger.
Solution: The main reason why you will be getting the moisture detected error is if the phone sensor detects moisture in the charging port of the phone. The presence of moisture is actually not the problem. The problem is if you attempt to charge the phone while there is moisture in the port. This could lead to some components getting damaged by a short circuit.
Basically, what you need to do in this case is to make sure that the port is dry. Since you have already dried out the port using a hair dryer and you are still getting this error message then this might be caused by some other factor. Perform the following troubleshooting steps listed below to fix this problem.
Try using a different charging ford and wall charger to charge your phone,

Restart your phone.

Check if the issue occurs in Safe Mode. If it doesn't then it's possible that it is caused by some third party app you downloaded. Find out what app this is and uninstall it.

Wipe the cache partition of your phone from the recovery mode.

Backup your phone data then do a factory reset.
If the above steps fails to fix the problem then I suggest that you bring your phone to a service center and have it checked.
S8 Screen Has Low Brightness
Problem: Samsung galaxy S8 touchscreen response but display screen super low contrast brightness almost not visible at all, flickering white rectangle that covers bottom 20% of phone at all times regardless if phone display is on or off, what do i need to replace?
Solution: What you will want to do right now is to turn off the automatic brightness setting of the phone then set the brightness level all the way to its maximum level. If the screen is still too dim and you still see the flickering white rectangle then you should backup your phone data then do a factory reset. Once the reset is complete do not install any apps yet. Try to check first if the same issue occurs. If it does then this could already be caused by a faulty display in which case you will need to bring the phone to a service center and have it checked.
S8 Message Pop-Up Preview Not Showing
Problem: Galaxy s8 message Popup and Preview not showing. I have tried going to the setting maybe I have it as blocked. I even changed the setting and restarting and nothing. Unless I did it wrong! Help me please.
Solution: The pop-up preview of text messages makes it easy for anyone to immediately some information on the text message that has arrived on the phone. This feature can be enabled from your phone settings.
Launch the Messages app

Tap on the MORE option from the top right corner

Tap Settings

Tap Notifications

Tap on the option labeled as Pop-up Display to enable it.

Tap on the option labeled as Preview Message to enable it.
In case the issue persists you need to check if it also occurs in Safe Mode. If it doesn't then the problem could be caused by an app, possibly a messaging app, that you downloaded. Find out what app this is and uninstall it.
In case the problem persists then you should proceed with a factory reset. Make sure to backup your phone data before doing the reset.
S8 Pictures Become Grainy When Sent Via MMS
Problem: I have no problems taking nice sharp pics on my Samsung Galaxy s8, however, when I send them via mms text they become grainy/pixelated.  I have tried changing my allowable sms size to no avail.  Any idea why this is happening, and if there are any fixes for it!?!  I do not recall this being an issue with my s6.  Thanks!
Solution: The pictures that you are trying to send via SMS are being automatically converted to a smaller size to accommodate the size limit that's being set by the networks. AT&T for example sets a limit of up to 1MB for every MMS that you will send. This means that if your photo is more than 1MB then it will be compressed. During the compression process the overall picture quality will degrade since some information will be taken out thus causing the photo to appear grainy or pixelated.
If you would like to send the picture without it being grainy or pixelated then you should consider using some third party messaging apps or you could also email the picture to the recipient.
S8 Insufficient Space Error
Problem: My Samsung s8  is saying I have insufficient space when I try to send some files in it but I have more than 28GB free storage and RAM is 1.7.. What can I do to solve the issue..
Solution: If your phone has plenty of storage space available yet you are getting the insufficient storage space error then you should wipe the cache partition of your phone from the recovery mode. Once this is done restart your phone. The error message should disappear.