The #Samsung #Galaxy #S7edge is one of the top selling smartphones of 2016 according to recent reports. More than 13.3 million units of this model were shipped in the first half of 2016 which comprises of a 2.3 percent share of all Android smartphones sold worldwide. What makes this device popular is its excellent hardware and design. The main selling points of this phone includes its  5.5 inch Super AMOLED screen that curves around the edges, water and dust resistance, as well as the availability of a microSD card slot among others. While a lot of people are using this as their reliable daily driver there are instances when certain issues can occur. In this latest installment of our troubleshooting series we will tackle the Galaxy S7 Edge can't charge after getting wet issue & other related problems.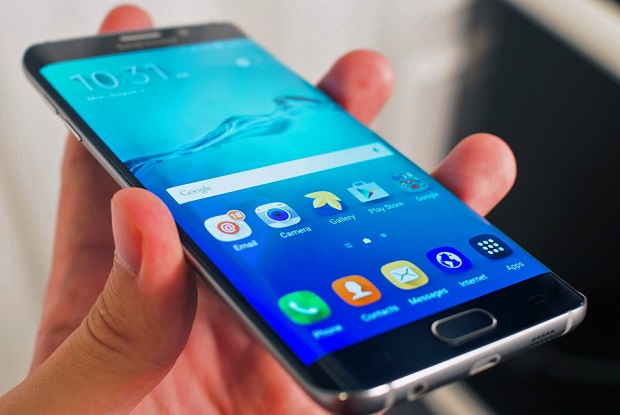 If you own a Samsung Galaxy S7 Edge or any other Android device for that matter then feel free to contact us using this form. We will be more than happy to assist you with any concern that you may have with your device. This is a free service we are offering with no strings attached. We however ask that when you do contact us try to be as detailed as possible so that an accurate assessment can be made and the correct solution can be given.  
If you would like to browse the previous parts in this series then check out this link.  
You may also reach us at our Facebook and Google+ social media accounts.
S7 Edge Can't Charge After Getting Wet
Problem: Hi Guys, I just recently use my samsung s7 edge in the pool, it was submerged in the water. After that the phone have issues like ghost touch and can't charge due to moisture detected. I have buried my phone in rice for approx 12 hours (shut down) and it seems to fix the issue cause I can use the phone normally, however I noticed that now whenever I charge the phone there's like a glowing green light on the screen just around the above of the usb port. I don't remember this details present before, could you tell me if this is okay or do I need to send the phone to service centre for checking ? Appreciate if you can answer this and thx in advance
Solution: Whenever your phone gets wet the first thing that you will need to do is to turn it off and dry it. Although this phone is IP68 certified there's still a possibility that water can damage the phone. In this case you placed the phone in rice which is good since the rice will absorb the moisture of the phone. The ghost touch and charging problem disappears after this however you mentioned that there's a green glowing light on the screen above the USB port when you charge it. This shouldn't be the case when you charge the phone.
To troubleshoot this issue try using a different charging cord and wall charger when charging the phone. This allows you to check if the charger is causing the problem. You should also check if the same issue occurs when
The phone is off

The phone is started in Safe Mode.
If this issue does not disappear then you should bring the phone to a service center and have it checked.
S7 Edge Stuck On Samsung Screen
Problem: My phone turns on but it doesn't turn on to the home page or unlock sim..it just stays where the word Samsung pops up and that's it.it won't turn on any further. I've tried what I could do but it didn't seem to work.. What can u do to help me as I have a lot of family photos on my phone which I don't want to lose.. please help!
Related Problem: My Samsung galaxy 7 edge didn't turn on and freeze at Galaxy…. screen. I tried held power volume up or down and home key. Showed me the screen to download custom OS… I pressed volume up to install it but 7 hours gone and nothing happened
Related Problem: My Samsung S7 Edge is decided to reboot on its on and right now it is constantly rebooting in a loop.Please help
Solution: The following troubleshooting steps listed below are safe to perform since they will not delete any of the photos stored in your phone.
Simulate a battery pull by pressing and holding the power and volume down button for at least 10 seconds. Your phone should restart after this.

Try connecting your phone to it charger then restart the device.

Wipe the cache partition of your phone from the recovery mode. Restart your phone then check if the issue still occurs.

If you have a microSD card installed in your phone then try removing it then restart your phone.
If the above steps fails to fix the problem then you will have to consider doing a factory reset from the recovery mode. Take note that this reset will erase your phone data.
S7 Edge Water Damaged
Problem: Hi, i'm wondering is it better to fix a water damaged samsung s7 edge or getting a new phone? My phone was in the ocean a few days ago and currently the power and home button is not functioning and the touch screen has a slight lag. By the way will ocean water affect the battery and will i constantly have to fix the phone in the future too? Thank you.
Solution: If salt water has entered the phone then it will definitely affect not only the battery but the internal circuit of the phone as well. We really can't gauge the extent of the damage unless the phone is opened and checked at a service center. The best way to proceed in this matter is to bring the phone to a service center and have it checked. If the components that have been damaged can be easily replaced and the phone works normally after then you should just have this fixed. However, if there are components that are hard to replace then getting a new phone might just be the better option.
S7 Edge Charging Icon Appears For A Few Seconds Then Disappears
Problem: Good day, My samsung galaxy s7 edge completely died and doesn't want to charge now. I tried a few different chargers and still nothing. The charging icon shows for a few seconds and then disappears. Because it is already dead I don't know if the reboot will work, what do I do? Please assist
Related Problem: My phone just randomly decided not to charge there is no damage been done to the phone i have tried all troubleshooting methods but nothing works and tried all different plug socket and a new samsung charger
Solution: The first thing that you should do in this particular case is to clean the charging port of of the phone using a can of compressed air. Make sure to remove any dirt or debris that's stuck in this port. Next, try using a different charging cord and wall charger when charging the phone for at least 20 minutes.
Other charging methods that you should try are as follows
Charge the phone from a computer USB port

If you have a wireless charger then try using this to charge the phone.
If the phone remains unresponsive or if the issue persists then I recommend that you bring the phone to a service center and have it checked.
S7 Edge Can't Get Past The Setup Wizard
Problem: I received my replacement android today in the mail from asurion. It is a samsung galaxy s7 edge. I have attempted to turn it on several times & cannot get past the setup wizard.
Solution: The best way to fix this problem right now is to perform a factory reset from the recovery mode. Once the reset is complete start the setup of your device again. If the problem still occurs then send us a feedback on what particular step of the setup wizard the phone stops so we can troubleshoot the matter further.
Feel free to send us your questions, suggestions and problems you've encountered while using your Android phone. We support every Android device that is available in the market today. And don't worry, we won't charge you a single penny for your questions. Contact us using this form. We read every message we receive can't guarantee a quick response. If we were able to help you, please help us spread the word by sharing our posts with your friends.