Welcome to another installment of our troubleshooting series where we aim to help our readers fix the issues that they are having with their #Samsung #Galaxy #S6. Today we will tackle the Galaxy S6 startup screen keeps flashing issue & other related problems. What happens in this case is that the phone does not completely startup and instead gets stuck on a screen that constantly flashes. We will take a look at this issue as well as other problems of this nature sent to us by our readers.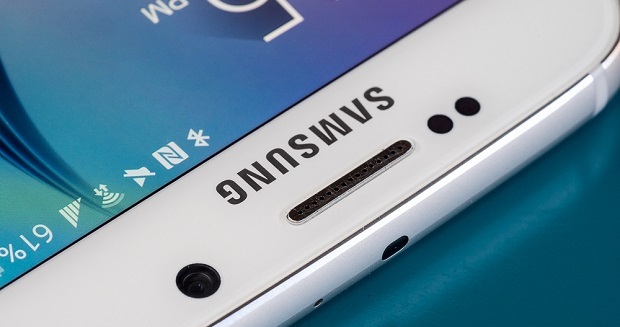 If you own a Samsung Galaxy S6 Edge or any other Android device for that matter then feel free to contact us using this form. We will be more than happy to assist you with any concern that you may have with your device. This is a free service we are offering with no strings attached. We however ask that when you do contact us try to be as detailed as possible so that an accurate assessment can be made and the correct solution can be given.  
If you would like to browse the previous parts in this series then check out this link.  
You may also reach us at our Facebook and Google+ social media accounts.
S6 Startup Screen Keeps Flashing
Problem: Hi I hope you can help My phone will not turn on to normal mode. It comes on holding the volume up key, home and power button but then proceeds to do a system update. Once the system update is complete to 100% it then goes back off and then black and white startup screen just keeps flashing. The only other screen I can manage to get is the odin mode which again just stays stuck in that mode. Do you have any suggestions? Thanks in advance Mel
Solution: Try simulating a battery pull on your phone by pressing and holding both the power and volume down button for at least 10 seconds. Your phone should restart after this. If the issue remains then try connecting the phone to its wall charger. Let it charge for at least 20 minutes before turning it on by pressing the power button. Make sure that the phone is still connected to its charger when doing this.
If the issue persists then do the following steps listed below.
Start the phone in recovery mode then wipe its cache partition. Restart the phone then check if the issue still occurs.

Start the phone in recovery mode then do a factory reset. Take note that this will erase your phone data.
If the above steps don't work then you should consider flashing your phone with its updated stock firmware file. You can download the firmware file of your phone from the Sammobile website which also has the instructions on the flashing procedure.
S6 Screen Went Black
Problem: Hello- My Samsung Galaxy S6 had a battery charge and the screen went blank. The phone is in excellent condition and has been protected by an otterbox, with little to no drops. Verizon and a phone fix it place weren't able to let me know what was wrong, assuming it was hardware issues. Is there anyway to do a reset and/or get the documents off the phone?
Solution: Unless the phone is able to turn on you will not be able to access the data stored in it. Have you done the troubleshooting steps recommended for this type of problem? Below are the steps that you need to perform.
Clean the charging port of the phone using a can of compressed air making sure to remove any dirt or debris that could be stuck in the port.

Simulate a battery pull by pressing and holding both the power and volume down buttons for at least 10 seconds.

Charge the phone for at least 20 minutes using a different charging cord and wall charger

Try charging your phone from a computer USB port.
If the phone remains unresponsive then you will need to have this checked at a service center.
S6 Not Getting Software Updates
Problem: I have a Samsung so G920A model but will not let me update software, it is still running on lollipop 5.1.I have done factory reset and still no joy, I have been on smart switch which is saying current software up to date.
Solution: There are some conditions that your phone must meet in order for it to get official software updates.
Your phone must not be rooted.

Your phone must not be running on a custom software.

If you had this phone unlocked then it should be running on its original network in order for it to access the update servers.
Since you have already done a factory reset and even tried updating using Smart Switch which failed then you should consider manually flashing the software update. You can download your phone's firmware file from the Sammobile website which also contains instructions on how to flash your phone.
S6 Custom Binary Block
Problem: Please help. . We bought a galaxy s6 on ebay when we got it my son turned it on and everything was working, note we had not connect it to a phone company yet. When he turned it off and then on again the next day it now says Custom binary blocked by FAP lock. Please help our 12 year old bought with his own money and is pretty upset it won't work. Thanks for your time. I'm not sure what version it is.
Solution: To fix this you need to manually flash the stock firmware file of the phone using Odin. You can download the firmware file of this particular model from the Sammobile website.
S6 Touchscreen Not Working After Phone Fell
Problem: I have an s6 and yesterday it fell from a desk . It has a case, and the fall was not too high. Since that moment, touch screen does not work. I tried a hard reset, but when I get to the setup screen, can't click START neither course the language. I am not sure if the fall was the cause of the touch screen dearth, but it looks likely. Could you give another tip to try? Thanks much
Solution: If after doing a factory reset the problem still occurs then the display might have been damaged by the fall. Have this checked at a service center. You probably will need to have the whole display assembly replaced.
S6 Recent Apps Back Button Unresponsive
Problem: My recent apps and back functions are totally unresponsive….makes it virtually impossible to use my phone …can't get out of current applications…have to go to home screen…but when I reopen the app I was using it remains of. The last page viewed and I can't get to a new page
Solution: Try starting your phone in Safe Mode then check if the issue occurs in this mode. If it doesn't then it could be caused by an app you downloaded. Find out what app this is and uninstall it.
If the issue occurs even in Safe Mode then you should try doing a factory reset . Make sure to backup your phone data before doing the reset.
Should the above steps fail to fix the problem then this could already be a hardware related issue. You will need to bring your phone to a service center and have it checked.
S6 Showing Logos Of Apps On Display
Problem: Hi my samsung s6 shows writing on the display it shows logos like facebook whatsapp and all other applications and i have tried factory reset but it still does not works it it still there when you go on a white layout you can clearly see it please help thanks
Solution: It appear that the display has suffered some burn in issues. Try to backup your phone data then do a factory reset. If the issue still remains then you will most likely need to have the display assembly replaced if you want the issue to disappear.
S6 Pictures And Apps Missing
Problem: My S6 began to act up. It would not sync up with my fitbit any longer, it showed I sent a text, but others did not receive it. I restarted it and my fitbit worked briefly. When I restarted it again, it lost all of my pictures and apps, but my contacts remained.  The Verizon guy said my phone had been "wiped" clean and reset to factory specs.  I'm the only one with access to my phone and did not knowingly reset it.  Is there any way to get my valuable pictures back?
Solution: If you have setup the Google Photos app to sync your photos then these photos will be available for you to access from Google Photos. If you have not setup any cloud storage solution to save your photos then there is no way to recover your photos when the phone has undergone a factory reset.
Feel free to send us your questions, suggestions and problems you've encountered while using your Android phone. We support every Android device that is available in the market today. And don't worry, we won't charge you a single penny for your questions. Contact us using this form. We read every message we receive can't guarantee a quick response. If we were able to help you, please help us spread the word by sharing our posts with your friends.