Welcome to another installment of our troubleshooting series where we help our readers fix the #Samsung #Galaxy #S6 problems that they are experiencing. For this episode we will tackle the Galaxy S6 gets hot when charging issue & other related problems. When you charge a phone it is normal to feel some heat coming from the battery. However, if the battery becomes too hot then this is a potential problem as it could damage the device. We will take a look at some of the issues of this nature that our readers are having and provide the best possible troubleshooting steps.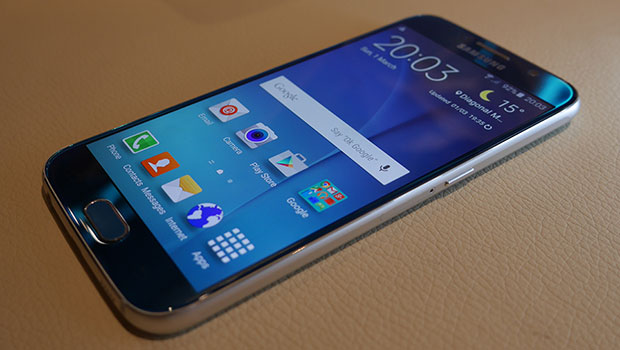 If you own a Samsung Galaxy S6  or any other Android device for that matter then feel free to contact us using this form. We will be more than happy to assist you with any concern that you may have with your device. This is a free service we are offering with no strings attached. We however ask that when you do contact us try to be as detailed as possible so that an accurate assessment can be made and the correct solution can be given.  
If you would like to browse the previous parts in this series then check out this link.  
You may also reach us at our Facebook and Google+ social media accounts.
S6 Gets Hot When Charging
Problem: Hi there I have an Samsung s6 only two weeks old and I am finding that when charging it becomes very hot on the back and especially at the charging point. Is this safe and is it normal not clued on up android as always had iPhones. Thanks
Solution: When you charge a phone it is expected to heat up a little however not to the point where it gets very hot. If this is what you are experiencing every time you charge your device then  there must be something wrong related to the hardware. Try replacing the charging cord and wall charger then check if the issue still occurs.
If it does then check the charging port of your phone if it has any presence of dirt or debris. If necessary, clean this port with a can of compressed air, by blowing to it using a straw, or by busing cotton bud dipped in alcohol.
If the issue still persists then backup your phone data then do a factory reset. After the reset check if the issue still occurs. If it does then I suggest you bring your phone to an authorized service center and have it checked.
S6 Stops Charging
Problem: hello. I have a galaxy s6 32gb that is a month old and I have noticed that in 2 occasions when the phone was charging it stopped from charging at 43% the first time and at 53% the second time …. on both occasions the phone started recharging after a restart of the device and I have noticed that the micro usb was getting a bit hot after the charging was restarting.  can you help me? thank you.
Solution: In most cases like this the issue is caused by a loose connection between the charger and the phone. Try getting a new charging cable and use it in charging your device. If the issue still occurs then clean the charging port of your phone using a can of compressed air or cotton bud dipped in alcohol. To eliminate any charger related problems that could cause this issue try to use a different wall charger when charging your device.
S6 Does Not Turn On
Problem: my phone had 6% battery power left, i thought i could play spotify and when i turned a song on it went dead. no big deal. I charged it, walked away and when i came back the phone was still flashing red, not light up red like it would have if it was charging and the screen won't even pop up or show any indication of life. except the red flashing light.
Solution: To resolve this problem remove the phone from its charger then simulate a battery pull. This is done by pressing and holding down the power button and volume down button for at least 7 seconds. Once this is done connect the phone to its wall charger and let it charge for at least 20 minutes.
If the problem still occurs then consider charging the phone using a different charger cord and charger.
S6 Turns Off When Not In Use
Problem: My phone just keeps going off and I can't turn it back on. I have to hold down the volume buttons and the power button just to get it back on. I have tried wipe cache as well by holding get the volume+ home button and power button and selecting wipe Cache but it is still doing the same problem. I don't understand what is causing the problem. It works fine when  I am using but just goes off when I am not using it.
Solution: This problem could be caused by issues with the phone software. I suggest you backup your phone data then do a factory reset. Once the reset is done check if the phone still turns off on its own when not in use. If it does then this could be a hardware related problem possibly caused by the phone getting wet or dropped. I suggest you have your phone checked at an authorized service center if this is the case.
Feel free to send us your questions, suggestions and problems you've encountered while using your Android phone. We support every Android device that is available in the market today. And don't worry, we won't charge you a single penny for your questions. Contact us using this form. We read every message we receive can't guarantee a quick response. If we were able to help you, please help us spread the word by sharing our posts with your friends.