The #Samsung #Galaxy #S6 is a 2015 device that is a former flagship model. It has been designed with powerful hardware specs that allows the device to handle any task smoothly. Those who own this phone model are quite content with using it as their daily driver. Although this is an excellent device it doesn't mean that issues don't occur. In this latest installment of our troubleshooting series we will be addressing the Galaxy S6 pauses when listening to music issue & other related problems. We have gathered several issues of this nature sent to us by our readers and have addressed them below.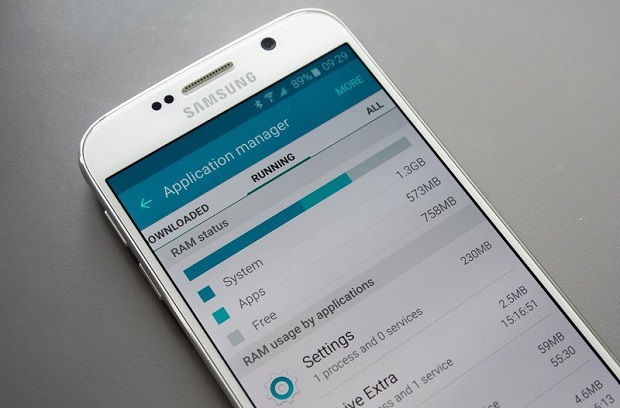 If you own a Samsung Galaxy S6  or any other Android device for that matter then feel free to contact us using this form. We will be more than happy to assist you with any concern that you may have with your device. This is a free service we are offering with no strings attached. We however ask that when you do contact us try to be as detailed as possible so that an accurate assessment can be made and the correct solution can be given.  
If you would like to browse the previous parts in this series then check out this link.  
You may also reach us at our Facebook and Google+ social media accounts.
S6 Pauses Randomly When Listening to Music
Problem: In the past 2 months my phone has started pausing randomly when listening to my music on Pandora, Jango, and my downloaded music from the music app.   It does it under all occasions such as when I have wifi and when I don't, when it is plugged in and when it isn't.  I've also cleaned out my cache and data as well and it still pauses. Have there been any other issues like this reported and do you know if there is a fix for it?  Thank you much!
Solution:  There have been issues such as this reported previously but it was resolved by a software update. You should try checking if an update is available for your device then apply it.
If your phone is already running on the latest software update then I would suggest you try checking first if a third party app you installed is causing the problem. To do this you have to start your phone in Safe Mode. When in this mode only the pre-installed apps are allowed to run. Check if the issue occurs in this mode. If it doesn't occur then it's very likely caused by an app you downloaded. Find out what app this is and uninstall it.
One final troubleshooting step that you can do should the issue persist is a factory reset. Make sure to backup your phone data before doing the reset.
S6 Headphone Jack Not Working After Marshmallow Update
Problem: Since I updated to Marshmallow on my Samsung Galaxy S6 my headphone jack does not work. It was working perfectly up until the update. After I installed Marshmallow, when I insert my headphones into the jack nothing happens and the headphone icon that normally shows up at the top of the screen does not come up. Thank you!
Solution: Sometimes this problem could be cleared by doing a reboot. Turn off your phone then turn it on again after a few seconds. Try to check if the phone can now detect the headphone. If it is still not detected then follow the troubleshooting steps listed below.
Clean the audio port of your phone. Sometimes dirt present in this port can prevent the headphone from coming into contact with it thus resulting in this issue. Use a can of compressed air in cleaning the port.

Sometimes a damaged pair of headphones can cause this issue. Try using different headphones.

Backup your phone data then do a factory reset. This procedure will delete the old software data that might still be in your phone which is causing this issue.
S6 Android Process Media Stopped Working
Problem: i just got a samsung galaxy 6 from a friend. i did a factory reset first thing, when i try to go to my ringtones, i keep getting crashed out with a android.process.media has stopped working message. i went to youtube and tried every possible way to fix it, still nothing. can you help me
Solution: If this error message appears after you performed a factory reset then it's possible that the media storage and download manager apps are causing this. Follow the steps listed below to fix this issue.
Disable Google sync. Go to Settings – Accounts – Google then make sure to uncheck everything.

Disable & Clear Media Storage data. You can do this from the Application Manager.

Disable & Clear Download Manager.  You can do this from the Application Manager.

Turn off your phone. Wait for a minute then turn it on. The error should not appear this time.

Enable Google Sync, Media Storage,  Download Manager
S6 Unlocked AT&T No Update On MetroPCS
Problem: I have an unlocked AT&T Galaxy S6 that is being used on the Metropcs network! EVERYTHING is fine except I cannot update my phone.. The phone is on 5.0.1 and they have the 6.0.1 update out and it says i'm up to date when I know i'm not.. I have reset it and factory reset and nothing… Any help?
Solution: There are several requirements that the phone must meet before it can get the software update.
The device must not be rooted

The device must not be running on a custom firmware version

The device must be running on its original carrier
Since this is originally an unlocked AT&T phone and you are using it on the MetroPCS network then this is probably the reason why the phone isn't getting any updates. The software that's running in your device right now is designed to check for the update on the AT&T servers which it can't access right now. You can try inserting an AT&T SIM card in your phone then check for an update. If the update isn't available using the OTA method then try connecting your phone to a computer with Kies or Smart Switch then use the software to update your phone.
If the above steps fail then you should consider flashing the phone with its updated firmware version. Instructions on how to flash your phone can be found at several of the popular Android forums online.
S6 Getting Error When Updating To Marshmallow
Problem: I have been trying to upgrade my device (Samsung Galaxy S6) to the marshmallow update and I continue to get the same error message. I've tried using mobile data only and I also tried using wifi only. I would like to find a way to update my device. Thank you.
Solution: I'm not sure what error message you are getting however one quick way to resolve this is to backup your phone data then do a factory reset. Once the reset is complete try to check for the update again. You can update your phone using the OTA method or by connecting your phone to a computer with Kies or Smart Switch installed.
S6 Google Search Intermittently Closes
Problem: a friend and I both have S6's and she reports the same problem: every couple of months or so I seem to have this issue, I tap on the google search bar to look up a website, etc. As soon as I enter in the info and hit search I kicked back out to my home screen. If I go in and enter the same search words or info again, Google works just fine!! This is really annoying! Help!!
Solution: This issue might just be caused by a software glitch since it occurs randomly. Try wiping the cache partition of your phone first from the recovery mode. This will delete the temporary system data that could be causing this problem. Once this is done try to check if the issue still occurs. If it does then I recommend that you backup your phone data and do a factory reset.
S6 Shuts Down Randomly
Problem: Recently my s6 active started shutting down and rebooting, it tries to boot up over and over then finally or sometimes i have to hit the power button several times before it comes on… its worse since the factory reset? i did the cache, i did the factory reset, still shutting down randomly? i have been able to repair phones by research but this one is a challenge.. just over my 1 year warranty…
Solution: Since the issue doesn't disappear after performing a factory reset then this could already be a hardware related problem. I recommend you bring the phone to a service center that's able to do board level repairs and have it checked.
Feel free to send us your questions, suggestions and problems you've encountered while using your Android phone. We support every Android device that is available in the market today. And don't worry, we won't charge you a single penny for your questions. Contact us using this form. We read every message we receive can't guarantee a quick response. If we were able to help you, please help us spread the word by sharing our posts with your friends.