The #Samsung #Galaxy #S5 has undergone several major software updates ever since it was released in 2014. Initially running on Android KitKat, this phone  then got the Android Lollipop update and just recently the Android Marshmallow update. Getting the update is usually an easy task since the user will get a notification about it and once the update is downloaded to the device it will be automatically installed. There are however instances when getting the update is not that easy. In this latest installment of our troubleshooting series we will tackle the Galaxy S5 not updating to Marshmallow issue & other related problems.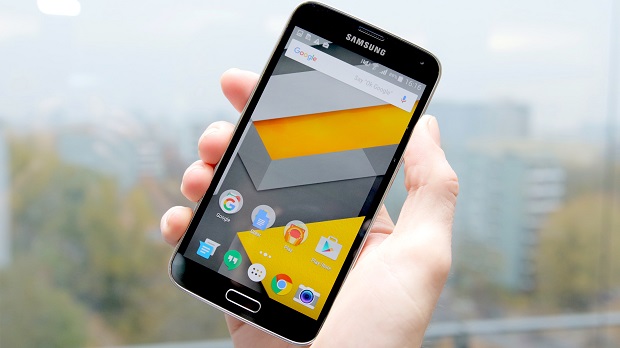 If you own a Samsung Galaxy S5  or any other Android device for that matter then feel free to contact us using this form. We will be more than happy to assist you with any concern that you may have with your device. This is a free service we are offering with no strings attached. We however ask that when you do contact us try to be as detailed as possible so that an accurate assessment can be made and the correct solution can be given.  
If you would like to browse the previous parts in this series then check out this link.  
You may also reach us at our Facebook and Google+ social media accounts.
S5 Not Updating to Marshmallow
Problem: I've bought my galaxy s5 from the US and it is the AT&T one. It came with 4.4.4 kitkat pre installed and since then it hasn't received any OTA update, not even lollipop, I have spoken to samsung and at&t but they have no response for it. I want to update it to marshmallow so tell me how can i do it. And why isn't my device receiving OTA updates. And yes, i daily check for updates manually but it always says "software up to date". What should i do??
Related Problem: Hi good day i received a Samsung Galaxy S5 this year which was previously used by someone else. The model number is SAMSUNG-SM-G900A, Android Version is 4.4.2 and Baseband version is G900AUCU2ANG3. I live in Trinidad and I own an at&t provided phone. Whenever I try to get the latest software updates the phone says that the software is already up to date. My question to you is if there is a way to go around the at&t server to get my updates, if the reason I can receive the updates is because I am not connected to the at&t server and can this problem be fixed. Thank you so much for your time.
Related Problem: AT&T phone on T-Mobile network but when I check at&t server for update its says none available and this phone is back on Android 4.4.2 wondering if this is an issue using the T-Mobile network on an att version phone and if there's a way to fix this and get this phone updated
Solution: To update your phone you will need access to the update servers of AT&T and this can be done when you use the AT&T SIM. If you don't have an AT&T SIM then listed below are some of the steps that you can do to update your phone software.
Backup your phone data then do a factory reset. Check for the update using the OTA method

Connect your phone to a computer with Kies or Smart Switch running then check if you are able to access the phone software this way.

Manually flash the latest firmware version to your phone. You will need Odin and a copy of your phone's latest firmware file to do this. Instructions on how to perform this procedure can be found at several of the popular Android forums online.
S5 Software Update Installation Stops
Problem: I tried 3 more times to update firmware from 5.0 lollipop to 6.0.1 marshmallow without success. #1 via S5. #2 via Samsung Kies 3. #3 via Samsung Smart Switch. The software downloads ok but when I install it it stops at 26 % with an animation of the green android robot falling over and a red error triangle coming from its middle. Then my S5 reboots and I still get firmware update available notification on both my phone and via Kies 3.
Solution:  Does your phone have sufficient internal storage space? Try freeing up at least 7GB of internal storage space and do the update again. If the issue remains then try to backup your phone data then do a factory reset. Once the reset is complete check for the update again and install it.
In case the above steps fail then you should try manually installing the update by flashing it to your phone. Instructions on how to do this can be found at several of the popular Android forums online.
S5 Stuck In Boot Logo After Software Update
Problem: Hi Help PLEASE ! I went into my settings and found the updates icon , I did that and it went about its business, booting on and off etc.. at the end of all this, now when I turn the phone on it sticks on the verizon icon for like 1 minute, then goes into the startup mode but then sticks on samsung galaxy S screen… i've done a soft boot,,,, I NEED this phone, PLEASE help
Solution: The first thing that you should do in this case is to remove the battery and microSD card ( if you have one installed) then press and hold the power button for at least a minute. This will discharge the phone circuit and clear out its RAM. Reinsert just the battery then check if your phone turns on. If the issue remains then proceed with wiping the cache partition of your phone from the recovery mode. This will delete the temporary system data in your device which could be causing the issue. In case the problem still persists the start your phone in recovery mode again then do a factory reset.Take note that this will delete your phone data.
S5 Does Not Update
Problem: Hello, I recently bought my gf an International Galaxy S5 from a reputable source to replace her LG phone.  It is unlocked and works fine over T-Mobile 3G LTE here in the US.  My issue: The phone is "stuck" on 4.4.2 and will not update. The original carrier was Claro – a spanish provider i believe. When you try and update the software comes back and says it has the latest version. I have a regular S5 Galaxy from Tmobile and I have gotten the OTA 6.0.1 update. Is there a safe way to get her phone to update properly?  Thanks!
Solution: The best way to get the update on your phone is to have it run on the Claro network then manually check for the update. Since this might not be possible right now you can try the following steps listed below.
Backup your phone data then do a factory reset. Try to check for the update using the OTA method.

Connect your phone to a computer with Kies or Smart Switch installed then check for the update.
If your phone still won't update then you should consider flashing the latest update to your phone. Instructions on how to flash your device can be found at several of the popular Android forums online.
Feel free to send us your questions, suggestions and problems you've encountered while using your Android phone. We support every Android device that is available in the market today. And don't worry, we won't charge you a single penny for your questions. Contact us using this form. We read every message we receive can't guarantee a quick response. If we were able to help you, please help us spread the word by sharing our posts with your friends.