Pandora app is buffering while streaming music on the Samsung Galaxy S6. Learn how to troubleshoot the problem and eventually fix it.
Night Owl Lite app no longer show video immediately after the Marshmallow update. Owner said he already uninstalled and reinstalled the app to no avail.
What to do if your Galaxy S6 won't stream YouTube videos while connected to wi-Fi but plays them when on mobile data.
Deleted emails keep reappearing once the client starts to sync on the Galaxy S6. Know what to do if this occurs to you.
One reader asks where the vCard file that contains exported contacts is saved and how to import those contacts to her laptop.
Learn how to get rid of the error message "Unfortunately, Settings has stopped" that started after the update.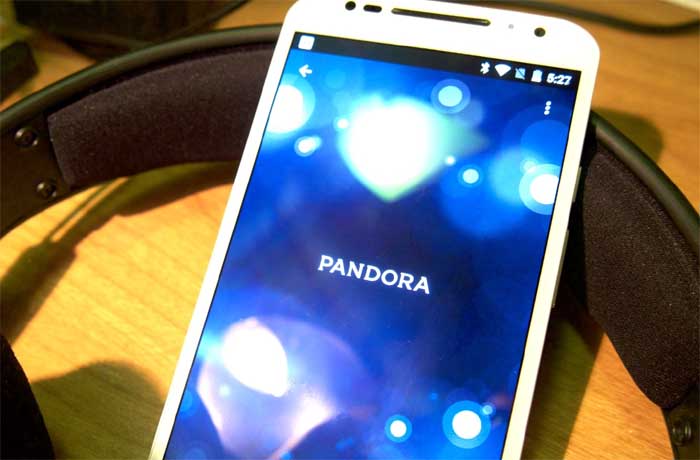 Many Samsung Galaxy S6 owners are currently experiencing difficulties when streaming music or videos via popular apps like Pandora, Spotify, Amazon Music and other apps. Some of them reported to have encountered the problem after the much anticipated Android 6.0.1 Marshmallow update while others said the problem already existed prior to the roll out of the new firmware.
Media streaming requires active and stable internet connection. So, for those who are currently having this problem, that's the first thing you need to check. Read on to learn more about this streaming issue and how to troubleshoot your phone if your streaming starts to buffer.
For those who have other issues, we may have already addressed them. So, visit our S6 troubleshooting page as we've already answered hundreds of problems sent by our readers since the release of the device last year. Find issues that are similar or related to yours and utilize the solutions or troubleshooting procedures we suggested.
If you need further assistance with your device, we are always willing to help. However, we need as much information as possible to be able to remotely troubleshoot your phone. We need details on your problem like when and how it started. Fill up our Android issues questionnaire and include the details in the description field.
Q: "I am having problems while trying to play music. I use Pandora and the Amazon Music App. When I play music on Amazon Music, even songs I download onto my device, it will play a couple of songs fine but then will start to buffer and it has gotten really annoying since it stops all music for a long period of time. Pandora does the same thing, it will buffer or not find anything or not even load for that matter. It will say it is looking for a connection, but I am on 4G or wifi. Can you help?
Tricks I am trying: Clearing the cache and restarting my phone."
A: First off, when troubleshooting this kind of problem, let's mix up downloaded songs with tracks that are streamed online. Your problem is that both Pandora and Amazon Music apps can't properly stream media. As you said, they play a couple of songs but then the streaming starts to buffer after that. This is what I think you should do…
Make sure your phone has an active and stable internet connection as it is the primary requirement when streaming media online. It's not enough that your phone shows the 4G icon or connected to a Wi-Fi network. You have to test that your device has a stable internet connection; browse some websites, download apps or files, etc. Once you're satisfied with the stability of the connection, then continue with your troubleshooting.
Fix one app problem at a time. You named two of the apps you use for streaming, I suggest at this point in time that you troubleshoot one app and fix it before fixing the other. For instance, fix Pandora's streaming issue first.
Clear the cache and the data of the app you're using. Assuming you want to fix Pandora first, clear its cache and data by going to the Application Manager under Settings. This procedure will reset the app to its default settings.
Uninstall and re-install the app in question. If clearing the cache and data didn't fix the problem, then I suggest you uninstall the app and download a fresh copy from the Play Store. It is actually just the same as updating it but clean install matters sometimes.
If the problem persists after all that, open YouTube and stream a video to see if it buffers as well. If so, then you should go back to the first step but if all else fails, then a master reset may be necessary to fix this issue.
How to Master Reset Galaxy S6
Press and hold the Volume Up, Home and Power keys together.
When the device powers on and displays 'Power on logo', release all keys and the Android icon will appear on the screen.
Wait until the Android Recovery Screen appears after about 30 seconds.
Using the Volume Down key, highlight the option, 'wipe data/factory reset' and press the Power key to select it.
Press the Vol Down button again until the option 'Yes — delete all user data' is highlighted and then press the Power key to select it.
After the reset is complete, highlight 'Reboot system now' and hit the Power key to restart the phone.
I hope this helps.
Q: "I have used the app Night Owl Lite for years to view my security cameras. Immediately following marshmallow update the app will no longer show video. The app connect to the server but plays a blank screen. I have tried deleting and reinstalling the app with no success."
A: It's apparently a compatibility issue and it seems like the app you're using needs to be updated but as you said you already uninstalled and reinstalled it to no avail, it means one thing: the developer has yet to roll out an update that will bridge the app and the new Marshmallow firmware. Better yet, make a report to the developer about this issue.
Q: "The phone won't play any videos on YouTube over Wi-Fi but works just fine on mobile data. I've tried force stopping and toggling airplane mode still nothing. Would this be a update bug that will be fixed?"
A: Nope, it's not a bug. It's apparently an issue with the Wi-Fi network you're connected with. Again, just because you are connected to a network doesn't mean you have an active and stable internet connection. For this, here's what you need to do:
If you are connecting to your own Wi-Fi network, then try to reboot your network equipment such as your router and modem and see if that helps.
To verify further if you have a stable internet connection via Wi-Fi, use your other devices to connect to the same network and try to browse websites, stream videos, or download files.
Assuming you have an active connection and your phone still won't play YouTube videos, try wiping the cache partition. If that doesn't help either, do the master reset (follow instructions above).
How to wipe cache partition on Galaxy S6
Turn off the device.
Press and hold the following three buttons at the same time: Volume Up key, Home key, and Power key.
When the phone vibrates, release the Power key but continue to press and hold the Volume Up key and the Home key.
When the Android System Recovery screen appears, release the Volume Up and Home keys.
Press the Volume Down key to highlight 'wipe cache partition.'
Press the Power key to select.
When the wipe cache partition is complete, 'Reboot system now' is highlighted.
Press the Power key to restart the device.
Q1: "As some people have already stated, when I delete an email they come back with the next sync even though it worked perfectly before the upgrade. I have cleared cache, done a soft reset, but nothing works. Please find an answer to this most annoying bug."
Q2: "When deleting emails from my Verizon email account on my laptop they do not delete on the phone after a sync. Gmail works fine. Email account has been removed and re-added which clears the emails but the issue continues when other emails are deleted. Everything worked fine before the latest AT&T/Samsung upgrade."
A: For this problem, you really need to re-setup your email and use IMAP so that the phone accesses your emails from the server in real time. When you delete emails, they'll also be deleted from the server.
Q: "I am trying to save all of the contacts on my phone to my laptop or to some other locations.  When I follow the instructions to access APPS and then CONTACTs, Import/Export contacts – the only option I have for EXPORT is "export contacts from Contacts on your device to your device storage as vCards.  Where is this storage and how can i find where these contacts are being saved?  More importantly – how can I save them on to my laptop?"
A: As the prompt said, exported contacts will be saved into one vCard file and it's located in your phone's internal storage. To import them to your laptop, connect your phone to your computer using the USB cable and then copy the file. Once copied, open the email client on your laptop and find the option that allows you to import contacts. It's as easy as that.
Q: "The background of the folders on my home screen are the default (I assume marshmallow) color and the pull down menu is also an off-white color that looks terrible.  I try to open Settings/Personal/Themes to change the background colors and theme of the home screen and it crashes, returning to home screen with the message 'Unfortunately, Settings has stopped.'
This was the first thing I tried to do after the update to 6.0.1. Everything else seems to be working, but then again I haven't tried to do too much yet. Any help?"
A: If the Settings service is crashing, then the problem you're currently experiencing right now is just the tip of the iceberg. Settings covers everything in your phone; from third-party apps to pre-installed ones to native features, etc. Once you change something in the settings of just one app, the error may show up. To address this, here's what you have to do:
Boot your phone in safe mode to see if the problem still occurs even with all third-party apps temporarily disabled. If so, then the problem must be with the firmware and was probably caused by the recent update. Otherwise, one or two of your apps may be causing it and you just have to find them and try to update them.
Assuming the issue occurs in safe mode, the next thing you have to do is wipe the cache partition. There is still a possibility that some corrupt caches are causing the Settings to crash. Follow the instructions in the previous problem.
If wiping the cache partition won't fix the problem, then you have to do the master reset. It will delete all files, pictures, music, videos and apps so make sure you backup important ones. The procedure will bring the phone back to its factory settings without uninstalling the new firmware.
How to boot Galaxy S6 in safe mode
Turn off your Galaxy S6.
Press and hold the Power key.
When 'Samsung Galaxy S6' appears, immediately release the Power key and then press and hold the Volume Down button.
Continue holding the Volume Down button until the phone finishes the restart.
When you see Safe Mode on the lower left corner of the screen, release the button.
Connect with us
We are always open to your problems, questions and suggestions, so feel free to contact us by filling up this form. This is a free service we offer and we won't charge you a penny for it. But please note that we receive hundreds of emails every day and it's impossible for us to respond to every single one of them. But rest assured we read every message we receive. For those whom we've helped, please spread the word by sharing our posts to your friends or by simply liking our Facebook and Google+ page or follow us on Twitter.