One of the reasons why smartphones such as the #Samsung #Galaxy #S6Edge are popular is because it allows a person to go online wherever they are. Just by turning on the Wi-Fi or mobile data switch of the phone you can connect to the Internet and stay connected to your social media network, check on your emails, surf the web, or watch some streaming video just to name a few. While it's easy to go online with this phone there are instances when certain issues can occur which we will be addressing today. In this latest installment of our troubleshooting series we will tackle the Galaxy S6 Edge Wi-Fi switch not turning on issue & other related problems.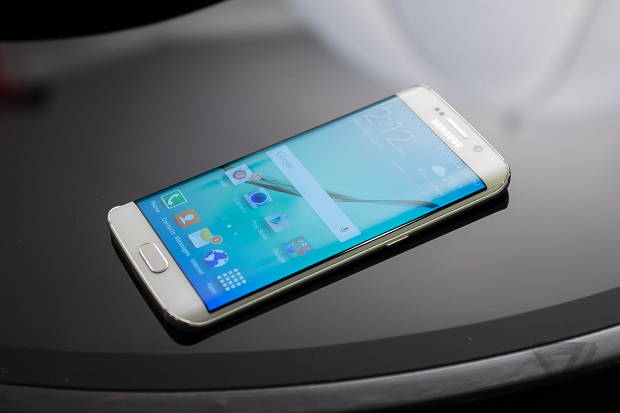 If you own a Samsung Galaxy S6 Edge or any other Android device for that matter then feel free to contact us using this form. We will be more than happy to assist you with any concern that you may have with your device. This is a free service we are offering with no strings attached. We however ask that when you do contact us try to be as detailed as possible so that an accurate assessment can be made and the correct solution can be given.  
If you would like to browse the previous parts in this series then check out this link.  
You may also reach us at our Facebook and Google+ social media accounts.
S6 Edge Wi-Fi Switch Not Turning On
Problem: hi i have a Samsung S6 Edge and of late i noticed that everytime i try to turn on the wifi on my phone, it refuses to turn on. it keeps telling me turning on and after which it stop and it doesn't show or give me any available wifi network. the wifi will remain off until i off the phone for 8 – 10 hrs. some the wifi goes on ,sometimes it doesn't please what could be the problem and how can i solve it
Related Problem: My s6 edge is stuck on turning on wifi…and it's not turning on. I've tried restarting my phone but it's of no use…plz tell me what to do!!
Solution: Before suspecting the hardware as the possible cause to this problem you should first exhaust all software related troubleshooting steps.
Try checking first if an app installed in your phone is causing the problem. To do this just start the phone in Safe Mode then check if you are able to use the Wi-Fi without any issues in this mode. If the problem doesn't occur in this mode then it could be caused by an app you downloaded. Find out what app this is and uninstall it.
If the problem still occurs in Safe Mode then there are two more steps that you can do.
Wipe the cache partition of your phone from the recovery mode.

Backup your phone data then do a factory reset.
If the issue persists then this might already be a hardware problem. You will need to bring the phone to a service center if this is the case.
S6 Edge Wi-Fi Turns Off On Its Own
Problem: Samsung galaxy s6 edge. Will turn wifi off by itself and randomly restarts. The only way to get wifi back is to restart phone. Sometimes several restarts is required. I cleared the cache but this didn't help so done factory reset. Now it is still doing it. Am i looking at a hardware issue?
Solution: If the problem still remains even after a factory reset then this could already be a hardware related issue. You need to bring the phone to a service center and have it checked if this is the case.
S6 Edge Internet Connection Starts Dropping Out
Problem: Hi, I have had my Samsung galaxy S6 edge for just over 12 months and in the last week my internet connection has started dropping out. It only lasts a second and then reconnects (Just long enough to freeze what I am doing). It does not matter if it is on wifi or mobile data, or where I am. My husband has the same phone, got at the same time and is not having this issue. I have deleted the system cache, rebooted in safe mode and deleted all my new apps. I really don't want to do a factory reset if I can help it. Do you have any other suggestions?
Solution: Since you already tried wiping the cache and starting the phone in Safe Mode which doesn't seem to help then your only option right now is a factory reset. Just make sure to backup your phone data before doing the reset.
S6 Edge Connected To Work Wi-Fi But No Internet
Problem: Hi. I am having issues with the wifi on my s6. This only occurs on my work wifi, not at home. It says I am connected to the wifi but i am unable to do anything on the internet; I can't search, go on chrome, refresh some apps. I tried doing the safe mode and I still had the problem. I reset my phone, i cleared the cache, i've disconnected and connected, nothing works. Please help!
Solution: Try forgetting the work Wi-Fi connection from your phone first. Restart your phone and if it is possible to restart the work router you should restart it as well. Once the device is started try connecting to your work Wi-Fi network again then check if the problem still occurs. If it does then You should contact you work IT department regarding this matter as there might be some restrictions on the work Wi-Fi network that is preventing your phone to go online.
S6 Edge 4G Not Working
Problem: i bought a samsung s6 edge and i can't seem to use 4g on my phone. i have tried many things to fix this but it doesn't seem to work
Solution: If you are having a problem connecting to the 4G network using your phone then the first thing you should check is if your present area has 4G coverage. You should also contact your carrier if your subscription is capable of using the 4G network.
Once you have made sure that you are on a 4G covered area and that your subscription allows you to use the 4G network then the next step is to make sure that your phone is using the correct APN settings. You can get the correct settings by contacting the customer service of your carrier.
S6 Edge Not Connecting To Wi-Fi After Software Update
Problem: Hi I have updated the software on my phone yesterday and ever since i cannot connect the s6 edge to the wifi. It keeps saying connecting but no internet connection with exclamation mark next to wifi sign at top of phone. Is there anything you can suggest, i have tried forgetting wifi and reconnecting but no luck?
Solution: Try restarting your phone and router as sometimes all that needs to be done is to refresh the device. If the issue still persists after this then this could be caused by some form of old software data that got left behind during the update process. This old data is now causing a conflict with the new software version resulting in this problem. I recommend that you backup your phone data then do a factory reset.
S6 Edge Wi-Fi And Network Keeps Disconnecting
Problem: my phone's wifi and sim card network keeps disconnecting frequently, i tried fixing it with different methods but still the problem won't get solved, by any chance can i please get your assistance on this matter. i can't make calls or connect on different wifi connections.
Solution: Since the issue occurs on both the Wi-Fi and the phone network I suggest you do a factory reset immediately. Make sure to backup your phone data before doing the reset. If after the reset the problem still occurs then I suggest that you bring your phone to a service center and have it checked.
S6 Edge No Connection Detected Error
Problem: I have the message 'no connection detected. Try again later' message on my screen and it won't go away even though my internet connection is fine. I hardly use mobile data so it can't be that as mentioned in one of the posts here. It would show up before whenever i connected to the wifi but this time i connected to my home wifi it wont go away. I tried a soft reset and everything but nothing seems to work.
Solution: Does this issue occur only in your home Wi-Fi network or does it occur the phone is connected to any Wi-Fi network? If it occurs only on your home network then try to restart the router. You should also try to forget the Wi-Fi network from your phone then connect to it again.
If the problem occurs regardless of what Wi-Fi network you connect your phone to then follow the troubleshooting steps listed below.
Try to check if the issue occurs when the phone is running in Safe Mode. If it doesn't occur in this mode then it could be caused by an app you downloaded. Find out what app this is and uninstall it. If the issue occurs even in Safe Mode then you should try doing a factory reset. Make sure to backup your phone data before doing the reset.
Feel free to send us your questions, suggestions and problems you've encountered while using your Android phone. We support every Android device that is available in the market today. And don't worry, we won't charge you a single penny for your questions. Contact us using this form. We read every message we receive can't guarantee a quick response. If we were able to help you, please help us spread the word by sharing our posts with your friends.