Welcome to another installment of our troubleshooting series where we aim to help our readers who own the #Samsung #Galaxy #S6Edge fix the issues that they are having with the device. Today's topic will be how to fix the Galaxy s6 Edge no notification when receiving text message issue & other related problems. We have gathered several issues of this nature that have been sent to us by our readers and have addressed them below.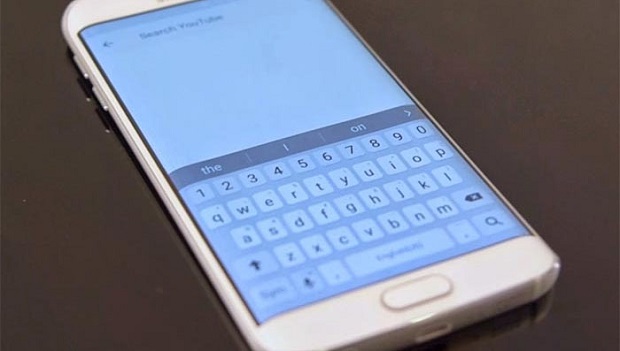 If you own a Samsung Galaxy S6 Edge or any other Android device for that matter then feel free to contact us using this form. We will be more than happy to assist you with any concern that you may have with your device. This is a free service we are offering with no strings attached. We however ask that when you do contact us try to be as detailed as possible so that an accurate assessment can be made and the correct solution can be given.  
If you would like to browse the previous parts in this series then check out this link.  
You may also reach us at our Facebook and Google+ social media accounts.
S6 Edge No Notification When Receiving Text Messages
Problem: I recently updated my samsung galaxy s6 edge  and now I no longer get notification or a sound when I receive a text message  I have tried re starting my phone, (I cannot do a soft reset since I cannot remove my battery) and I have tried changing the notifications to factory without any luck  I indicated I have lollipop version but I have no idea which one I have I simply could not continue if I didn't pick one
Related Problem: My Samsung Galaxy s6 Edge won't notify me when my messages come! I have my notifications turned on and before it used to come up on my lock screen and vibrate but now all it does is put a number next to the app so if I don't check my phone or have it open, I won't know someone sent me a text.
Solution: The first thing that needs to be done in this case is to make sure that the notification settings are properly set. You should also make sure that the volume setting is set to maximum.
From the home screen tap on the Apps icon then tap on Messages

Tap on More

Tap Settings

Tap Notifications

Make sure that the notification is turned on for Vibrations, Pop-up display, Preview message

Tap Notification sound then select an option
If the phone settings are correct and the issue still occurs then try checking if this occurs in Safe Mode. If it doesn't then the problem is most likely caused by an app you downloaded. Find out what app this is and uninstall it.
If the issue still occurs even in Safe Mode then I suggest that you backup your phone data then do a factory reset.
S6 Edge Bluetooth Text Message Feature Not Working With Car
Problem: I bought my 2015 Nissan Murano in January of 2016. I set up my Samsung Galaxy S6 edge phone to connect to my car via bluetooth and everything worked just fine until approx a month ago. The text message feature no longer works with  my car. When I select the text option on the car screen it says that my phone is not compatible. Why is it all of sudden longer compatible?
Solution: Try deleting the Bluetooth connection between your phone and the car then reconnect them both again. If your phone or the car Bluetooth system has any software updates available then I suggest you update accordingly.
S6 Edge Not Receiving Text From iPhone Users
Problem: Hello- we have this s6 edge that never had a problem receiving text from android and iPhone users. I recently bought a new galaxy note and gave my old s6 edge to my sister. I switched the sims from the new "Note" so I can keep my number and gave my old s6 edge to my sister with the new cell number. My note is good and working with no problem. However, the s6 edge can text to anyone ( including iPhone users) but ONLY receives text from android users and NOT iPhone users… Any help will be appreciated
Solution: Since the phone is using a new SIM verify that it is properly provisioned by contacting its carrier. Once you have verified that the issue is not caused by the SIM card it's time to check the phone.
The first thing that needs to be done is to check if the issue occurs in Safe Mode. When the phone is working in this mode only the pre-installed apps are allowed to run while apps you downloaded are prevented from running. If the issue does not occur in this mode then it is most likely caused by an app you downloaded. Find out what app this is and uninstall it.
If the issue occurs even in Safe Mode then I recommend you backup your phone data then do a factory reset. Once the reset is complete do not install anything in the phone just yet. Try to check first if the issue still occurs.
Feel free to send us your questions, suggestions and problems you've encountered while using your Android phone. We support every Android device that is available in the market today. And don't worry, we won't charge you a single penny for your questions. Contact us using this form. We read every message we receive can't guarantee a quick response. If we were able to help you, please help us spread the word by sharing our posts with your friends.