In this post, I will tackle one of the most common issues Samsung Galaxy S6 Edge owners may have encountered–not receiving texts. In the later part of the post, I will also answer SMS-related problems sent by our readers; there are plenty of them.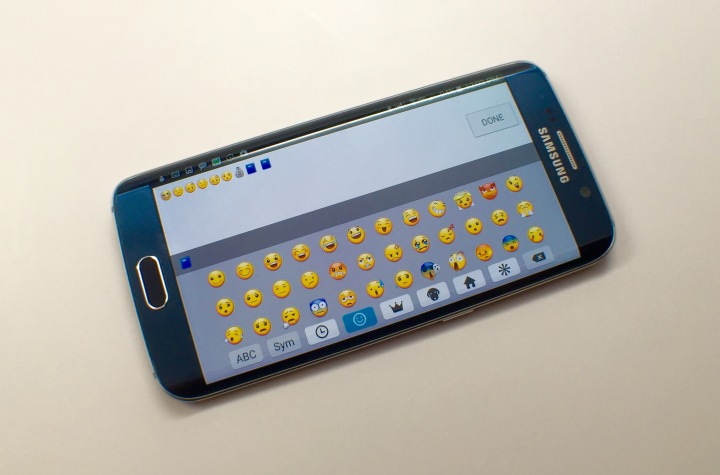 An SMS is no more than 1KB of data sent over cellular network. The process is very fundamental and it has already existed long before the first smartphone was built. So, it's a shame that a powerful smartphone like the Samsung Galaxy S6 Edge can't receive texts.
Of course, there are several factors to consider. I will walk you through in troubleshooting the problem and discover ways to fix it.
Before we go any further, if you have other problems with your phone, visit our Samsung Galaxy S6 Edge Troubleshooting page as it contains all problems we already addressed before. Try find issues related to yours and try the solutions we provided. If they won't work for you, then do not hesitate to contact us as we are always willing to help. It's now easy to send your concerns, just fill up this form and hit submit. Just make sure all information you provide are accurate so we can help you better.
Basic Troubleshooting
There is no guarantee that we can fix your problem with this troubleshooting guide especially if the issue is with the provider. However, it is still necessary to troubleshoot it so you will know what the problem is and what causes it. The following are the basic or standard steps in troubleshooting a Samsung Galaxy S6 Edge that can't receive texts.
Step 1: Check the signal bars
If the signal bars show no service coverage then you can't make/receive calls as well as send/receive texts. Try rebooting your phone to see if it can detect the signal after. There have been reports of some Galaxy S6 Edge that can't get good service or can't detect any signal at all and obviously, it's a hardware issue.
However, if the phone was getting good service just a while ago, then it could just a problem with the network or the tower your phone is connecting to. The best thing to do: wait it out.
If the phone indicates it's getting good service coverage, then proceed to the next step.
READ ALSO: How to fix Samsung Galaxy S5 that can't receive text messages after the lollipop update
Step 2: Verify if your phone can send a text message
The simple logic is that if the phone can send a text message, then it can receive one, although, there have been cases that the phone can send SMS messages but can't receive. If this is the case, as the reader didn't specify if the phone can send one, then it's neither an issue with the coverage nor the account. Rather, there may be just a setting that needs to be changed–the text message limit.
From the Home screen, tap the Apps icon.
Find and tap Messages.
Touch the Menu icon on the upper-right corner (3 dots).
Tap Settings from the options.
Tap Delete old messages.
Now tap text message limit.
Increase the number of messages to be received.
Touch OK.
RELATED: How to fix Samsung Galaxy S6 Edge that can't send or receive SMS, MMS, texts with Emojis
Step 3: Verify if you can make a phone call
This step is optional. If you can't send and receive text messages, verify if you can make phone calls. If you can't, then go back to checking the signal bars and if you're getting excellent coverage, call your service provider as the problem may be account-related.
If your account is in good standing but you can't send/receive text messages and make/receive phone calls but getting an excellent coverage, then it is more likely a firmware issue especially if you didn't have issues with these services before. I suggest you perform full hard reset for this issue to be fixed. Remember to make a backup of your data before doing so.
Turn off your Samsung Galaxy S6 Edge.
Press and hold the Volume Up, Home and Power keys together.
When the device powers on and displays 'Power on logo', release all keys and the Android icon will appear on the screen.
Wait until the Android Recovery Screen appears after about 30 seconds.
Using the Volume Down key, highlight the option, 'wipe data/factory reset' and press the Power key to select it.
Press the Vol Down button again until the option 'Yes — delete all user data' is highlighted and then press the Power key to select it.
After the reset is complete, highlight 'Reboot system now' and hit the Power key to restart the phone.
However, if you can't send and receive texts but can make phone calls, then something must have been messed up with the messaging app. Clearing the cache and data of the app will reset the app to its default settings and might probably fix the issue.
From any Home screen, tap Apps.
Tap Settings.
Scroll to 'APPLICATIONS,' then tap Application manager.
Swipe right to the ALL screen.
Scroll to and tap Messages.
Tap Clear cache.
Tap Clear data button, then OK.
If all these steps failed, it's time you contacted your service provider and have the phone checked by its technician. The firmware may need to be re-flashed.
READ ALSO: Solutions For Galaxy S6 Edge SMS and Text-Related Issues
Fixing other SMS-related problems
The following are text messaging issues encountered by our readers. The problems I cited here are from them and were sent either via email or through our questionnaire. Read on to see if one of the problems is the same or related to the issue you're currently experiencing.
Question: No place in settings for signature. Will there ever be an options to place signatures in messages?
Answer: Some variants of the Galaxy S6 Edge have the "Signature" option under the Messages settings. If you're not seeing that option in yours, then the simple answer is you can't add a signature to your text messages. Hopefully your service provider may provide such option in future updates. As of now, there's not much we can do about it.
Question: How can I hide the previews from all my text messages on the status bar?
Answer: Go to Settings > tap Messages > select Notifications > find Preview Message > untick the check box next to Status bar. That's pretty much it!
Question: My Galaxy S6 Edge can't send a text message anymore, although I'm pretty sure it could send messages a couple of days ago. I think I have messed up a setting or two in the message app and I don't know how to bring it back the way it was. I still can receive messages though, and can receive/make phone calls. Help me please.
Answer: It's the Message Centre number that has been messed up. Call your provider first and ask for the correct Message Centre number for your phone then open the Messages app > tap MORE > touch Settings > choose More settings > then, Text messages > touch Message centre > enter the number given by your provider > touch Set. That's it!
That's all for now. If you have issues receiving texts with your Galaxy S6 Edge, please, don't hesitate to contact us.
Having problems with your phone that's not receiving texts? 
We can help you troubleshoot. We already published troubleshooting guides for the following devices:
Samsung Galaxy S2
Samsung Galaxy S3
Samsung Galaxy S4
Samsung Galaxy Note 2
Samsung Galaxy Note 3
Samsung Galaxy Note 4
Connect with us
We are always open to your problems, questions and suggestions, so feel free to contact us by filling up this form. We support every Android device available and we are serious in what we do. This is a free service we offer and we won't charge you a penny for it. But please note that we receive hundreds of emails every day and it's impossible for us to respond to every single one of them. But rest assured we read every message we receive. For those whom we've helped, please spread the word by sharing our posts to your friends or by simply liking our Facebook and Google+ page or follow us on Twitter.