Welcome to another installment of our troubleshooting series where we aim to help our readers who own the #Samsung #Galaxy #S6 figure out what's causing some of the issues that they are experiencing with their phone and how to fix it. For today we will be dealing with the Galaxy S6 activation incomplete, you must restart issue after Marshmallow update & other related problems. As we all know, the update has already been released for this device and while it has been mostly positive some of our readers are having issues with it which is what we will tackle.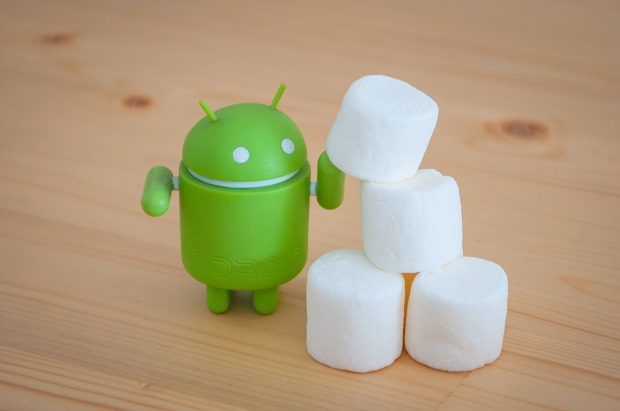 If you own a Samsung Galaxy S6  or any other Android device for that matter then feel free to contact us using this form. We will be more than happy to assist you with any concern that you may have with your device. This is a free service we are offering with no strings attached. We however ask that when you do contact us try to be as detailed as possible so that an accurate assessment can be made and the correct solution can be given.  
If you would like to browse the previous parts in this series then check out this link.  
You may also reach us at our Facebook and Google+ social media accounts.
S6 Activation Incomplete You Must Restart Error
Problem: Since the last system update, which was software updated to G920VVRU4CPC2 on 4/6/16, in the top left corner of the screen, it will say "activation incomplete, you must restart". This will happen numerous times some days, and other days, not at all. It has finally started to get on my nerves. Glad I decided to ask for help.
Solution: If your phone has already been activated with your network then this could just be caused by a glitch in the phone software. What you need to do first in this case is to wipe the cache partition of your phone from the recovery mode. This deletes the temporary data stored in the phone which could be causing this issue.Try to check if the issue still occurs. If it does then I suggest you backup your phone data then do a factory reset. This is a highly recommended troubleshooting step that resolves most issues that occur right after a software update.
In case the issue still occurs after the reset you need to make sure that the phone has a good data connection. This allows your phone to complete the activation process.
You should also consider the possibility that the problem is caused by the SIM card. If this is the case then you need to contact your service provider and report this issue.
S6 Not Sending Receiving Text Message After Marshmallow Update
Problem: my phone did an update this morning to this new horrible marshmallow update and since then I can't text or receive messages. I have talked to at&t as well as Samsung tech support and went through all options and I still can't get any texts it freezes my phone up when trying to text incoming or outgoing.
Solution: If all of the phone settings related to text messaging are correct ( which I assume has already been checked by Samsung tech support) then you need to check next if an app installed in your phone is causing the problem. To do this just start your phone in Safe Mode. Once the phone is in this mode check if you are now able to send or receive a text message. If the issue does not occur in this mode then an app installed in your phone could be the culprit. Find out what app this is and uninstall it.
In case the issue still occurs in Safe Mode then you need to start the phone in recovery mode then choose the wipe cache partition option. This deletes the temporary data stored in your device  that could be causing the issue. If this does not resolve the problem then I suggest you backup your phone data then do a factory reset.
S6 Lagging Can't Access Text Messages After Marshmallow Update
Problem: After I updated my phone today it suddenly started lagging when I came to letters appearing while typing. On top of this I can no longer access my text messages and it says "refreshing" until finally it crashes and forcefully closes the text messages.
Solution: This is a similar issue to the one which we have addressed above. Just follow the same troubleshooting steps to resolve this issue,
S6 Does Not Turn On After Software Update
Problem: My S6 started an update, then lost wifi signal. It was fine for awhile, then I checked it and the screen was black. it will not power on, and does not light up when I place it on charge. I have a wireless charging pad which turns green when the phone is fully charged. I left it on charge overnight and the pad did not change to green and the phone will still not turn on.
Solution: Try using a wired charger when charging the phone. Before charging the device make sure to clean its charging port using a can of compressed air or cotton bud dipped in alcohol. This will remove any dirt or debris that could be present in the port. You should also make sure to use a charging cord that is known to work. Charge the phone for at least 20 minutes before turning it on. If the phone does not turn on then try to check if you are able to access the recovery mode. From here you should wipe the cache partition of your phone first or if that does not work perform a factory reset. Take note that if you do a reset your phone data will be deleted so make sure to have a backup copy first.
If after performing the steps listed above the issue still remains then you should have your phone checked at a service center.
S6 Does Not Sync After Marshmallow Update
Problem: After my phone did a firmware update my email no longer syncs and checks mail facebook won't sync and my weather app won't sync and messages and emails i send are unable to be opened i have to keep restarting my phone to make it sync with everything it's extremely irritating and my phone worked perfect before the firmware update my carrier is us cellular please help!
Solution: If the sync setting of your phone is turned on and your phone is connected to a stable Internet connection then this issue could be caused by the update. Try wiping the cache partition of your phone first from the recovery mode then check if the issue still occurs. If it does then I suggest you backup your phone data then do a factory reset.
S6 Weather App Missing From Lock Screen After Marshmallow Update
Problem: Just updated to marshmallow, now I can't see the weather app on my lock screen. I've looked around online and have found that other people have this same complaint. I don't know if having the weather on the lock screen is just another option that Samsung has taken away with its new updates or not, however I can't seem to find a way to get the accuweather app back on my lock screen.
Solution: A lot of people are also having this very same issue which leads us to believe that Samsung has taken out this feature in the Marshmallow update. To get a weather app on the lockscreen you will need to use a third party launcher then activate the weather widget since the TouchWiz launcher of Samsung is restrictive.
S6 Auto Brightness Always On After Marshmallow Update
Problem: After the new Galaxy S6 update for software I do not have the auto brightness checked if I go in the sunlight and a shadow goes over my sensor it will automatically dim the screen and then turn bright again whenever the shadow goes away off the sensor and I just want it to stay bright no matter what until I tell it to go lower by adjusting it myself not automatically
Solution: The best way to deal with this issue is to backup your phone data then do a factory reset. The reset will delete any old software data that is still in your phone which usually causes issues after an update.
Feel free to send us your questions, suggestions and problems you've encountered while using your Android phone. We support every Android device that is available in the market today. And don't worry, we won't charge you a single penny for your questions. Contact us using this form. We read every message we receive can't guarantee a quick response. If we were able to help you, please help us spread the word by sharing our posts with your friends.