Android 6 #Marshmallow update has recently been rolled out for the Galaxy Note 5 (#GalaxyNote5) and while #Samsung promised to address issues that were previously reported by owners, new problems emerged. The following are just some of the issues reported by our readers: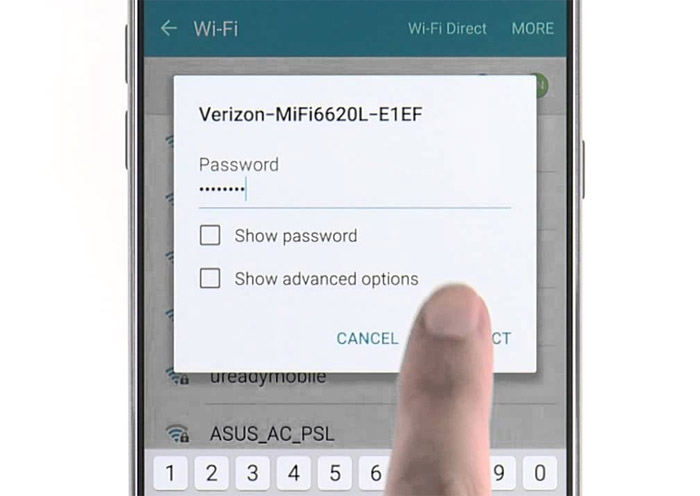 Continue reading to know more about them and how to tackle each one in case you'll encounter similar issues in the future. If you have different issues, however, visit our Note 5 troubleshooting page and try finding problems that are similar to yours. Use the solutions we provided but if they don't work, feel free to contact us by filling up this questionnaire.
---
Note 5 connects to home Wi-Fi but can't use the Internet
Problem: I bought my Note 5 , 4 days ago. Worked on my home Wi-Fi fine 'til today. It connects to Wi-Fi but I can't use the internet at all. I turned off Wi-Fi and can use it on 3G. I'm lost. Please help!
Troubleshooting: To make it easier for you to troubleshoot the problem, I prepared a list of things you can do since we don't know exactly what the problem is:
Let other devices connect to your Wi-Fi network and test to see if they have an active internet connection. I'm sure you have other IP-capable devices since you have Wi-Fi at home. If they have an active internet connection, then the problem is with your phone.
Reboot your Note 5 if you haven't already. There are times when the system glitches and a reboot is necessary to load all services back again.
Let the phone "Forget" your home Wi-Fi and then let it detect and reconnect to it.
Disable Smart Network Switch.
If all else fails, have your phone replaced.
How to clear all apps caches at once on a Note 5
Problem: How can I clean my phone of all cookies and cache with out having to do one app at a time? 
All of my apps load fairly quickly except ESPN.  It won't load at all?  Says no Internet connection, code n4, but Facebook and others work? I'm using a WiFi connection on a prepaid Galaxy Note 5.
Solution: If all apps work except ESPN's, then it's probably just an app problem. The most effective way to deal with it is to update the app or better yet, uninstall it and download the most recent version from Google Play Store.
But anyway, your question was how to delete all caches of all your apps at once, here's how: go to Settings > Storage > tap Cached data to delete them all. That's pretty much it!
Note 5 doesn't auto connect to mobile data when out of Wi-Fi range
Problem: When I go out of Wi-Fi zone it does not connect with mobile data. I have to restart the device to connect with mobile data.
Solution: There is a setting that needs to be enabled so that your Note 5 will automatically connect to mobile data when it's out of Wi-Fi range and vice versa. Here's how you do it:
From the Home screen, tap Apps icon.
Tap Settings.
Tap WiFi.
Tick the checkbox next to Smart network switch.
Note 5 doesn't have internet connection even if connected to Wi-Fi
Problem: My phone is less than 1 month old and was working well until 3 days ago. If I have my Wi-Fi on,  the phone will stop updating and will not connect to the Web or apps even though the Wi-Fi says that it is connected. If I turn off Wi-Fi and use data, it goes back to normal. I've rebooted numerous times to no avail.
Troubleshooting: Just because the phone is connected to a Wi-Fi network doesn't mean it has an active internet connection and reboots may not fix the issue. Apparently, the Wi-Fi network is connecting to doesn't have an active internet connection and that explains why your "phone will stop updating and will not connect to the web or apps even though the Wi-Fi says that it is connected."
I am not sure if it's your own network you're connecting to but it is, try rebooting your router or modem to refresh the connection. If it persists after that, you really need to call your internet service provider and have it checked and/or fixed. Meanwhile, you have to use mobile data to have an internet connection.
Can't turn off Wi-Fi Power Saving Mode on Verizon Note 5
Problem: Hi, I'm looking for a way to Turn off Power Saving Mode in an attempt to fix my weak and frequently dropping Wi-Fi connection. Verizon has disabled the ability to perform the instructions below. Any ideas for another way to do this? (Damn Verizon!) Thank you!
Open your phone dialer and dial *#0011#
Once the service mode is open, press the button left of the Home key
Tap Wi-Fi
Turn off Power Saving Mode
Answer: There's nothing we can do about that. Verizon must have a very good reason why it doesn't allow it's subscribers to access that setting. Aside from Wi-Fi Power Save Mode, there are other reasons you can look into to make your connection more stable; reboot the router, change router's bandwidth settings and broadcast channel, keeping Wi-Fi on when phone goes idle, wipe system cache, and master reset to name a few.
If you've already done those things and the problems persist, then it might be time to seek help from a technician or go to Verizon store.
How to mirror Note 5 to Smart TV
Problem: Can I stream movies from my Note 5 (4G LTE) to my Samsung Smart TV (no Bluetooth) without a home Wi-Fi, just use my phone's 4G LTE?
For example, I tried to use an MHL adapter on my NOTE 5 with HDMI cord to TV, but it didn't work. Can I use a mini-USB / HDMI cord? Thank you, Mark.
Answer: You can surely stream movies using 4G LTE but mirroring is a special connection between your phone and the TV and you may need some special equipment for that. For more information, read Stream Movies, Music, and Photos from your Note 5 to HDTV via Miracast.
Connect with us
We are always open to your problems, questions and suggestions, so feel free to contact us by filling up this form. This is a free service we offer and we won't charge you a penny for it. But please note that we receive hundreds of emails every day and it's impossible for us to respond to every single one of them. But rest assured we read every message we receive. For those whom we've helped, please spread the word by sharing our posts to your friends or by simply liking our Facebook and Google+ page or follow us on Twitter.